This month Apple demonstrated that it doesn't need a major media event to launch new Mac hardware, as it rolled out new MacBook Pro models with an invitation-only press briefing in New York City. Sure, there could be new Macs announced at Apple's annual iPhone launch event in September, or even a follow-on event in October… but they could also appear at literally any other time. As I wrote last week, Apple's rulebook has changed.
Regardless of timing, though, we are clearly in the middle of the next cycle of Mac updates, and I have some hope that most Mac models will be refreshed before the end of the year. Here's what to look for, along with what I'm hoping we'll see this fall—or, really, any week between now and the end of the year.
The other shoe drops
There was a time when the Mac market was divided in two: People who used their Macs for work bought Power Macs (now the Mac Pro), and families and basic users bought underpowered iMacs. Over more than a decade, Apple changed the equation: now the iMac is the mainstream system and only the highest-end users would buy a Mac Pro or iMac Pro.
Apple seems to be doing the same thing in laptops. The MacBook Pro isn't cheap, but it packs a punch. It's got features that are more expensive but that will satisfy high-end users. The end result may be that the MacBook Pro is no longer be the default laptop for all but low-needs consumers. That's okay—it's worked out pretty well on the desktop—but it forces us to ask the question: If the MacBook Pro isn't for everyone, then what is?
That part of the story is… still a bit up in the air. It feels to me like change is on the horizon, but right now everything in the bottom half of Apple's laptop line is a bit of a jumble.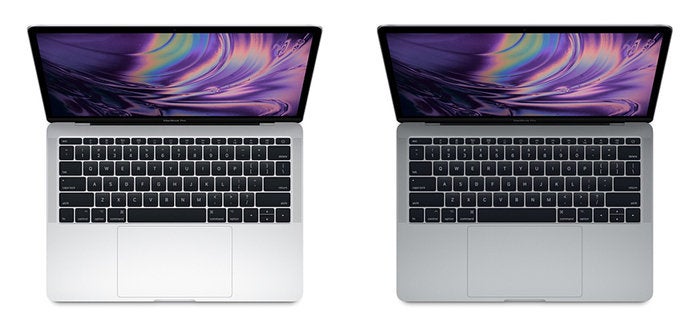 Take the "MacBook Pro 13-inch without Touch Bar," colloquially called the MacBook Escape. What a weird name, and what a weird bit of product positioning—it's a 13-inch MacBook Pro, but not that 13-inch MacBook Pro? When it was introduced, it was priced like a MacBook Pro, too, but last year Apple cut the price to $1299, the same price as the tiny 12-inch MacBook. That was a sign, I think, that Apple intends the MacBook Escape to be an important player in the Mac laptop line that doesn't target the highest-end users.
Then there's the $999 MacBook Air, which just won't die, because it's $999 and contains a balance of features that works for a lot of buyers, despite it being several years out of date technology wise. You know Apple would prefer to kill it if it could—but it can't, presumably because it refuses to reduce its margins by $300 in order to get the 12-inch MacBook or 13-inch MacBook Escape down to that price.
Something's got to give here. There have been rumors that Apple plans an update to the MacBook Air, which seems unlikely to me, though stranger things have happened. My guess is that the MacBook Escape is going to be relaunched as a 13-inch MacBook, for a lower price, with the goal of having it replace the MacBook Air in the product line.
It's not much of a stretch—the MacBook Escape is roughly the the same weight as the 13-inch MacBook Air, and uses the newer generation of the the very same class of Intel processors. Stripping the "Pro" name off of it and offering a base configuration in the $999 or $1099 range seems like the right approach. And if the 13-inch model can't make it down to $999, then perhaps the adorable 12-inch MacBook could get down to $999 while remaining profitable enough for Apple.
Sure, the MacBook Air could be updated in place. Or Apple could be working on a new low-cost Mac laptop to replace it and fit in the sub-$1000 space the Air currently occupies, allowing the existing 13- and 12-inch laptops to stay where they are. But if I had to bet money today, I'd wager that we've already seen Apple's lower-end laptop strategy, and it's the one-two punch of the 12-inch MacBook and the 13-inch MacBook Pro without Touch Bar (with a new name).
Meanwhile, on the desktop
Every year there are new iMacs, and why should this year be any different? At some point this fall, just in time for the holidays, I would expect Apple to announce new 4K and 5K iMac models. I don't expect them to be major updates, though at some point you'd think we might see a redesigned iMac that reduces the size of the bezel around the display. At some point I keep expecting Apple to add Face ID to the Mac, and a new iMac might be the place to start that, since it's got plenty of room to add more sensors. One of these days Apple will surprise us with a remodel of the iMac—perhaps starting with the 5K model, or perhaps with a revision to the iMac Pro—but this year doesn't feel like the year to me.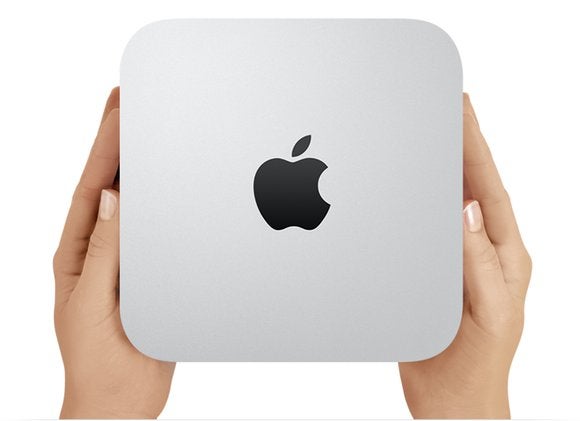 Then there's the Mac mini. It remains in Apple's product lineup, and reports suggest a new version is still being developed, but there's been no sign of it. Dare I dream that a Mac mini—ideally with an even more mini design—could be finally released this year?
Sure, dreams are fun. But cold, hard reality suggests that Apple's going to ship the Mac Pro in 2019, and then maybe move on to the Mac mini and a redesigned iMac. As for 2018, my money's on a realignment of the low end of the laptop line and some slightly updated iMacs. And that's it.