For the last few weeks, I've moved up in the world: Thanks to the generosity of my friend and colleague Jason Snell, I've been rocking a Series 2 Apple Watch (I know: be still your beating heart), finally replacing my ancient Series 0, aka first-generation, model.
It's been fascinating in that time to not only evaluate what has changed between those two models of the Watch, but also what hasn't changed. Some of it is about the Watch, yes, but a lot of it is also about how my usage of the Watch has evolved in the years since its release.
And, above all, it's gotten me excited for what I expect to be this fall's release of a new Apple Watch, because I'm hoping that this will be the year that I'm convinced to go out and buy a brand new Watch for the first time.
Plus ça change…
What's most striking about the Series 2 Apple Watch is just how similar it is to my original Apple Watch. (It helped, naturally, that they're both the same finish, space gray aluminum, and the same 42mm size.) Beyond that, you could be excused for not being able to tell them apart without flipping them over and checking the ring engraved around the heart rate sensor.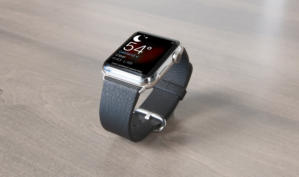 In use, the Series 2 is obviously speedier than my Series 0, which had begun to groan and lag under everyday usage. It's not blazingly faster, as I've heard some people claim the Series 3 is, but it's enough that I don't find myself repeatedly tapping the same button waiting for it to register, as I was often doing with my original Apple Watch.
Naturally, the other big improvement between the original and Series 2 is GPS. I confess I haven't had much call to use this feature, as I usually spend my time working out in the gym, and the GPS route mapping an exercise bike isn't particularly exciting. But on the handful of occasions I've remembered to use it to track an outdoor workout like a bike ride or a hike, it is cool to be able to go back and see the route you took. With the advent of watchOS 5's ability to recognize when you're starting a workout (and native support for hiking workouts) I suspect I might get even more usage out of this in the weeks to come.
Plus c'est la même chose
But it's not just the watch that has stayed the same, it's me. The new features haven't largely changed the way I use the device. I still rely on it for predominantly for three features: notifications, time telling, and activity/workout tracking. (With occasional uses of setting timers, using Siri, and checking my heart rate.)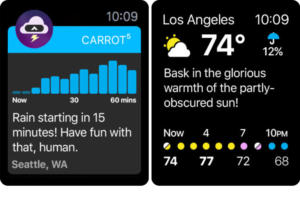 When I set up the new Watch, though, I made the decision to not install most of my available third-party apps on it. In my experience, I'd spent little time using the vast majority of them, and in leaving them off the Watch, I haven't missed them at all. To date, I've installed only two non-Apple apps on the new Watch: Carrot Weather and Pedometer++, and those more for their watch-face complications than the actual apps themselves.
And that's fine: the Apple Watch has found an incredibly useful niche in my life, but it hasn't supplanted my other devices, nor does it seem like it will do so anytime soon. But given the way I've been mainly using it over the last three years, it does have me wondering about what exactly is next in the device's development.
Meet the new Watch, same as the old Watch?
There are a lot of questions hovering around any putative update to the Apple Watch this year. Perhaps the most prominent is whether the company will finally alter the design and form factor that's remained consistent since the device's introduction. Given the amount of extra power that Apple's increasingly managed to pack into an unchanged amount of space, I'm hopeful that the company might finally exercise its penchant for small and thin when it comes to the Watch.
I think that's plausible too; over the last three and a half years, Apple has surely collected metrics on how exactly people are using their Apple Watches. The device was first launched as a do-everything-and-the-kitchen-sink device, but most people don't actually seem to use all those features. It would be nice to see Apple concentrate on the efficiency of the things people do use their Watch for, and perhaps streamline components to come out with a svelter device that does those things very well.
But the other major question is what the marquee feature of this (presumably) Series 4 Apple Watch will be. With GPS and LTE already built-in, it seems as though the low-hanging fruit has mostly been picked. We're into territory that's a little less explored now, and I'm excited because this means the potential for Apple to add something that we're not expecting. So I, for one, am looking forward to seeing exactly what the company has up its sleeve.