When iOS 12 hits iPhones this fall, it will instantly be familiar to the millions of users that rush to install it. Apple may be ushering in a new version of its mobile operating system with a whole set of new features, but the focus will still be where it's always been: on individual apps.
As it stands, iOS—like macOS, Android, and pretty much every operating system out there—is basically a means to our apps. Whether you're making a call, sending a message, or watching a movie, you're using an individual app to do it. Even if you look at iOS 12's main features—Memoji, Group FaceTime, AR measuring—they all require opening an app first.
But after 10 years of downloading apps—a milestone that Apple marked by spotlighting some of its most successful developers—there are more signs than ever in iOS 12 that things are starting to change. By the time the App Store celebrates its 20th anniversary—and likely well before that—the way we shop and download might be a whole lot different than it is now.
Siri take the wheel
It's no revelation to say the App Store has changed since it opened in 2008. What started with overly simplified and mostly single-use apps have evolved into full-featured tools that are deeply integrated with iOS through deep sharing, cloud services, and extensions.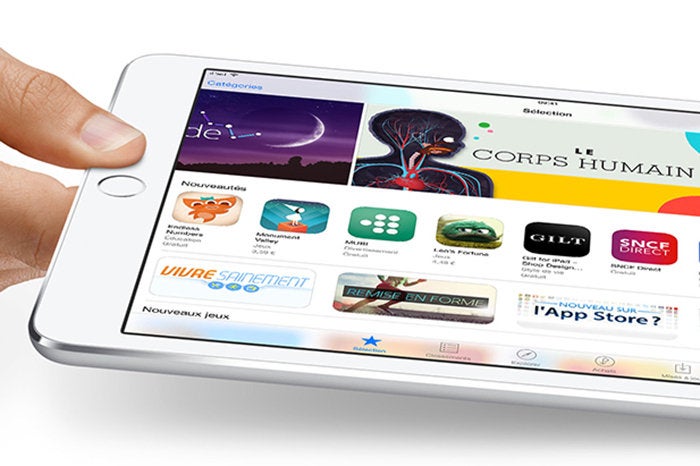 "I think this shift has been going on for years as Apple has focused on adding different 'app extensions' in each new release of iOS," said Carrot creator Brian Mueller. "It started with widgets, then there were sharing extensions, then in more recent years there's been the Apple Watch, iMessage apps, and rich notifications. So Apple has been moving away from the central app experience for quite a while now."
Mueller's series of Carrot apps ( Weather, Hunger, To-Do, Fit, and Alarm) are tailor made for a decentralized app model. Less an app than an experience, Carrot uses its unique character and personality to draw users into its world, with as close to an immersive, seamless experience as you can get. Mueller has been waiting for the opportunity to take his snarky assistant out of the app and into iOS proper, and iOS 12's might be just the thing.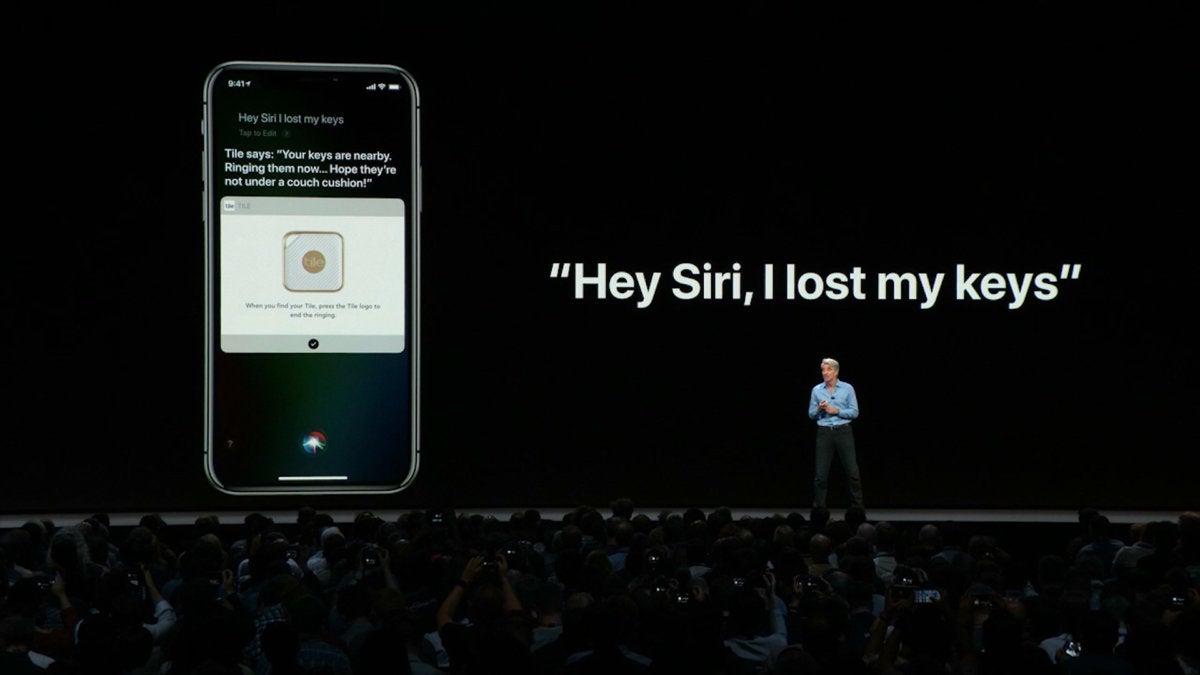 "It'll be great to just pull up a Carrot Weather forecast right from your home screen via a Siri suggestion. And I can definitely see adding in more fine-grained commands for looking up specific data, like when you just want to know the UV index or when it's going to rain next."
The means to that end starts with iOS 12's Siri Shortcuts. Part of a new initiative to give Siri greater control over third-party apps, Shortcuts is Apple's spin on the automated Workflow app (which it bought in 2017) to "quickly accomplish tasks… directly from the lock screen, in Search, or from the Siri watch face." In iOS 12, developers will be able to set up Siri Shortcuts that grab data from apps without users needing to navigate and tap it. Apps will still be installed on your phone (for now anyway), but iShortcuts takes us one step closer to an ecosystem where actions rather than full apps, are at the center.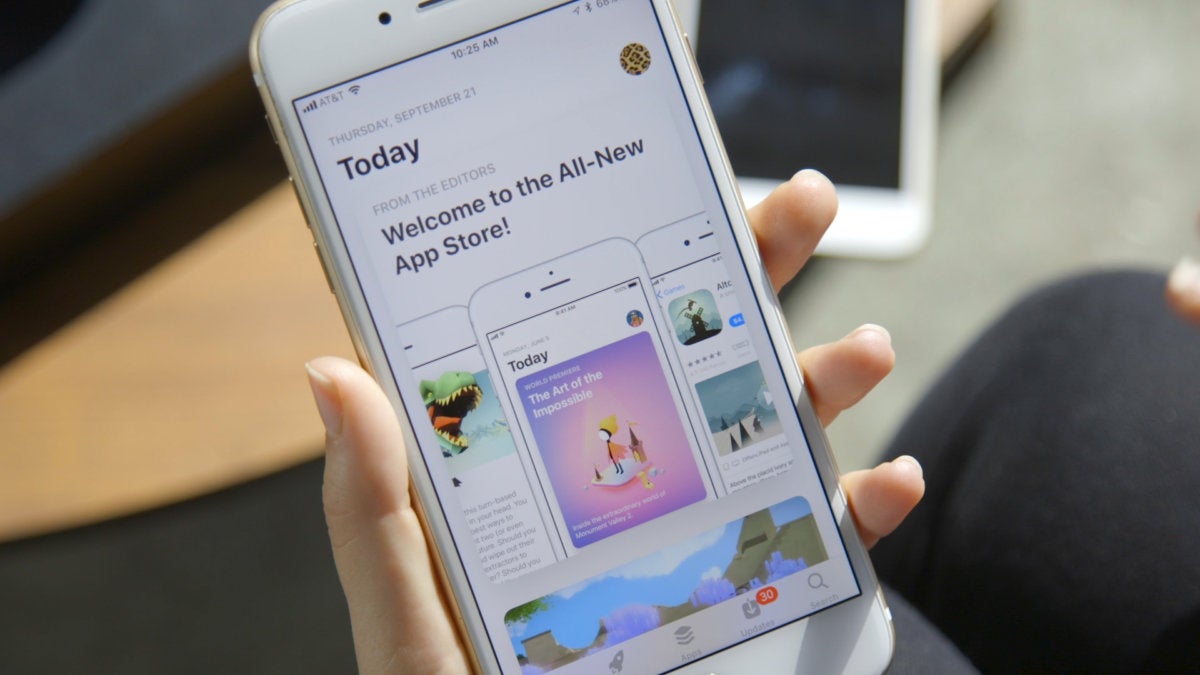 Maybe Siri Shortcuts cab help Mueller turn Carrot into a smarter forecaster by giving it system-level integration. Or it could let Reflectly founder Jacob Kristensen give users the option to record a journal entry without even touching their iPhone.
"We certainly do see the voice space taking a fundamental part of our future," said Kristensen. "At its core—be it voice activation of services or actual complete end-to-end experiences as a whole—utilizing voice as a means of interaction with a service will save users time and make product experiences frictionless in our everyday lives. So for us, it's simply a natural evolution for our current service to be able to also provide an interaction on Apple HomePod or any of the other voice-based platforms."
The App Store as a service
Of course, a switch to a voice-first interaction isn't going to be for everyone. Millions of users will still want to quietly tap their screen to get things done, and Apple isn't about to take that away. But how we use and download apps will likely be very different when the App Store celebrates its 20th anniversary in 2028. With the rise of subscription services that replace the need for regular app updates, we might not actually be installing much on our phones at all.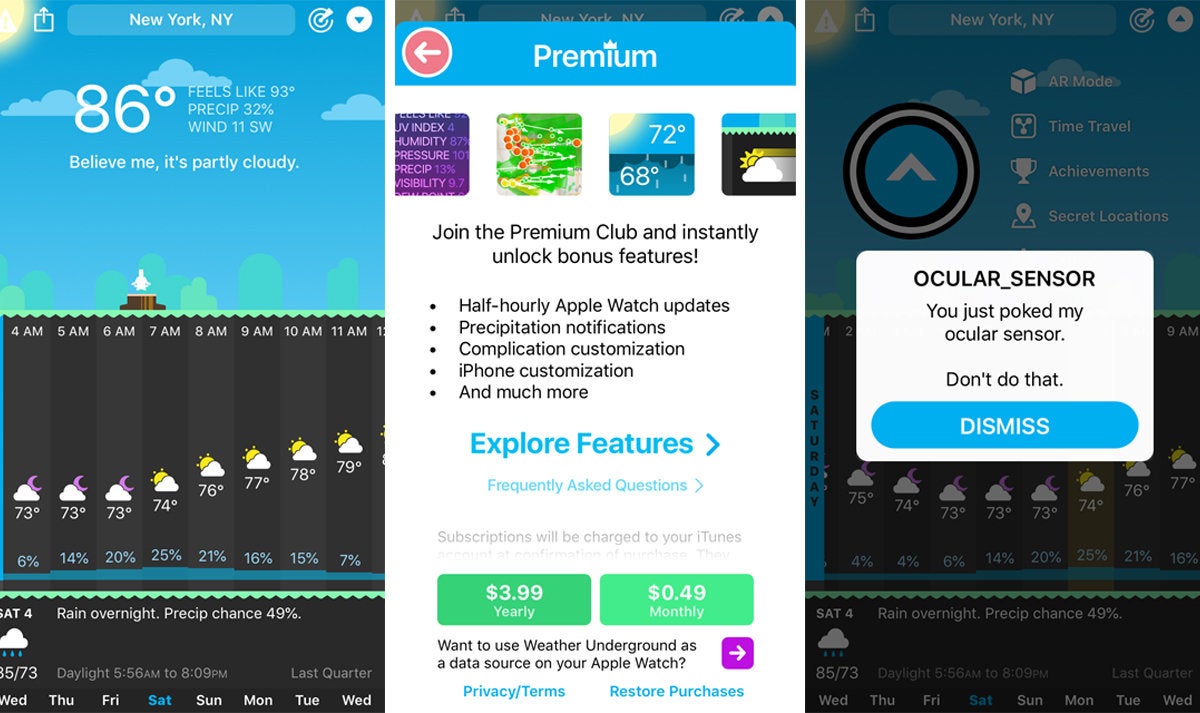 As subscriptions become more of a viable way for developers to offer a wide range of features with a low entry fee, it seems inevitable that all of our favorite apps will shift to services, offering premium features and system-level integration for a tiered fee rather than releasing new versions of apps with new up-front costs. For example, Carrot Weather offers a Premium and Ultrapremium Club subscriptions for $4 and $10 a year, respectively, that provide severe weather alert and daily summary notifications, app customization, and background updates on the Apple Watch.
"The subscriptions were originally implemented because Carrot's Apple Watch complication has to update automatically in the background every 30 minutes. My weather data provider charges a small amount for each weather data request, and this quickly adds up when the Apple Watch complication is requesting 48 updates per day. So I either had to offer a subscription or not make an Apple Watch app at all."
But Mueller quickly saw how a subscription could help him adapt to his customers needs and offer new features that may be otherwise cost-prohibitive. "As time has gone on, I've added more and more features to the subscriptions, specifically, ones that would cost me too much to implement if they were included in the base version of the app," Mueller said. "The subscriptions have helped a lot with allowing me to adapt to future changes in the App Store, because I can continue to add new cool features without worrying if associated weather data charges are going to cost me too much for it to be viable."
Subscriptions gets a bad rap, but they aren't just another money stream for developers. Take an app like Facetune2, for example. It's not just the most popular selfie editor in the App Store, it's also on the cutting edge of where the iOS model is headed.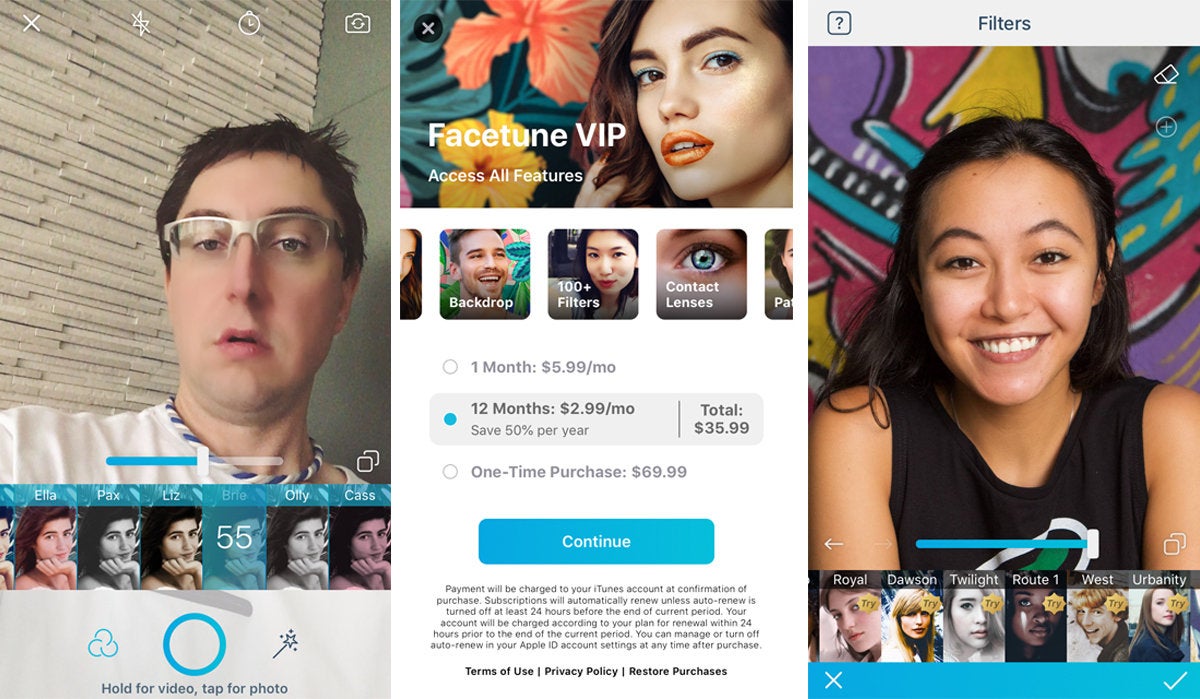 Facetune2 was one of the earliest apps to embrace the subscription model and it initially took some blowback from users. But Lightricks stayed the course (and also continued to offer Facetune1 at its original $4 price), and now Facetune2 offers one of the most robust subscription services around, with both per-item and per-month transactions that offer a wide array of services that just wouldn't be possible with a one-time charge.
And it also lets the developers explore new ways to deliver its content, such as voice via Siri and Shortcuts, even if they don't always work. "You can see how in the future certain functionalities will map well to verbal commands, for example, asking Siri to edit your selfies in Facetune2," said Star Tishler of Lightricks. "There are still activities where verbal interactions will make less sense, especially with creativity tools… Even within the technical limits at the moment or what will likely be available in a few years, doing a pinch gesture will be much more simple than trying to get Siri to resize an image for you. Art will remain something that many people prefer to actively create on their own."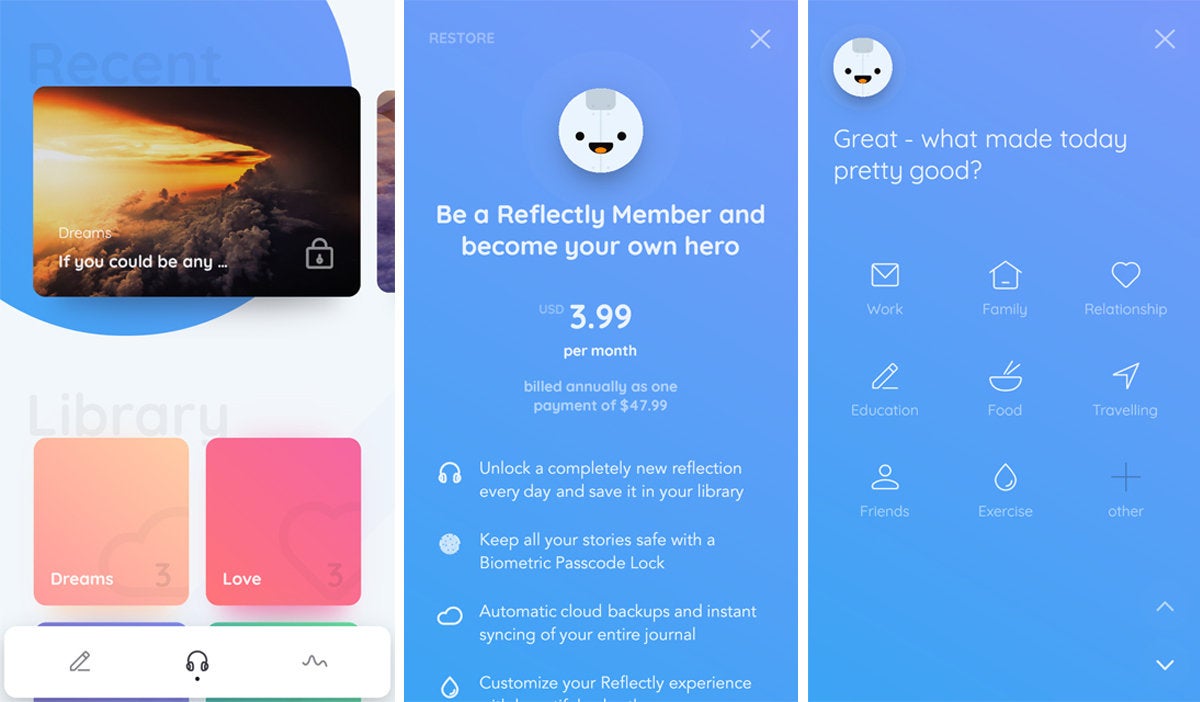 Kristensen also offers a premium subscription for Reflectly that unlocks features such as audio reflections and cloud backups, and he unsurprisingly has a similar view of the App Store balance. "With the release of Shortcuts and a larger focus on voice interactions, I think we'll be seeing a more user-centric experience when it comes to apps. An experience where the user is more in control of when and where they need their apps and what information they need from them."
Fewer apps, more actions
No matter how powerful they have gotten, our favorite apps still need to be deliberately launched to get much use out of them, just like the Notes, Weather, and YouTube apps on the original iPhone. iOS 12 isn't going to change that, but Apple is clearly taking steps toward moving beyond an app for everything.
It's not just Siri shortcuts. It's easier to make calls in Messages. Screen Time is a setting, not an app. If developers take advantage of Siri Shortcuts (and there's no reason why they shouldn't), it could represent a turning point for the iOS app economy. There's already a rumored home screen redesign set to debut in iOS 13, and there's a good chance Apple finally does away with the app grid, so we won't have to look at a pile of apps every time we unlock our phones.
"The 'there's an app for that' philosophy had gotten a bit out of control in some aspects and a lot of the interactions users take on a day-to-day basis through apps should be centralized and streamlined," said Kristensen. "But as I see it, having an app for everything will still be part of the future of iOS. Only this time round it will be exposed to a central unit that grows more powerful the more features are exposed to it through apps."
We just might not be tapping our phones to open them quite as often.