Apple calls the Apple Watch "the ultimate device for a healthy life." It plays up the way corporations weave it into their fitness programs, and it trumpets how the watch's numerous third-party apps "help monitor nutrition and fitness." Gosh, it sounds so perfect.
But is it really so helpful as all that? As an overweight guy who's rapidly hurtling toward middle age, I'm a little skeptical about its usefulness. Much of the marketing for the Apple Watch showcases folks who are already fit. If they're not fit, they're usually at least thin. The message that comes across is that the Apple Watch helps them stay in shape; whatever activities and practices led to their current appearance were already in place.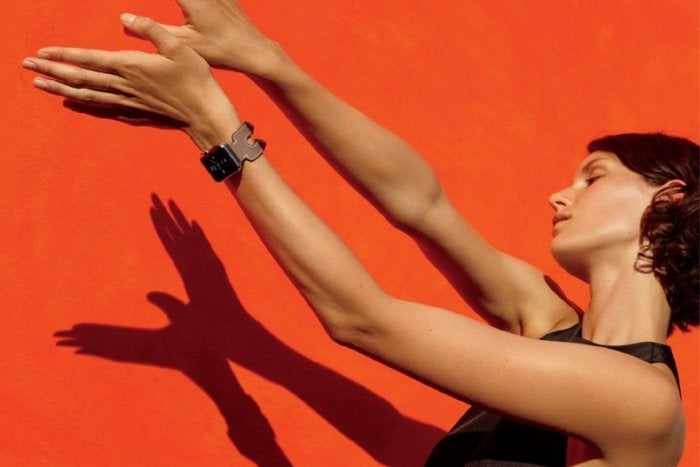 So I'd like to know if the Apple Watch can help you get into shape. More specifically, I want to see if the Apple Watch and other gadgets in Apple's ecosystem can help me lose at least 60 pounds over the next few months.
The Apple Watch will be the focus of this journey, but every week I'll focus on a different aspect of losing weight alongside Apple Watches and iPhones, whether it's cool apps, a comparison of different smart scales, or even a discussion of the crazy iOS-compatible jump ropes Apple sells in the App Store. And every week, I'll give you an update on how the actual weight loss is going.
At the end of it all, I'll be in a better place to tell you if incorporating technology has helped or merely distracted me.
60 pounds? You can't pull that off
Oh, but I can. I believe I'm uniquely qualified for this project as I dropped 100 pounds last year, and at the time I largely did it without the help of technology. I've regained a little of that weight, and this time around I'd like to see if apps and gadgets really enhance the experience. A loss of 60 pounds would actually take me much further than I went last year.
So, a note about that. I was all too aware of what I was doing when I regained some of those pounds. Some of it came about through the joy of moving to a new city after living in the wilderness and being surrounded by a variety of deliciousness; some of it was just because I was bummed out for a while.
Whatever. It's important to keep in mind that I'm in no way offering medical advice. I'm not even going to explain my diet in all that great of detail. Suffice it to say that if you control your portions, drink mainly water, avoid bread and sugars, and stay active, you'll be on much the same track.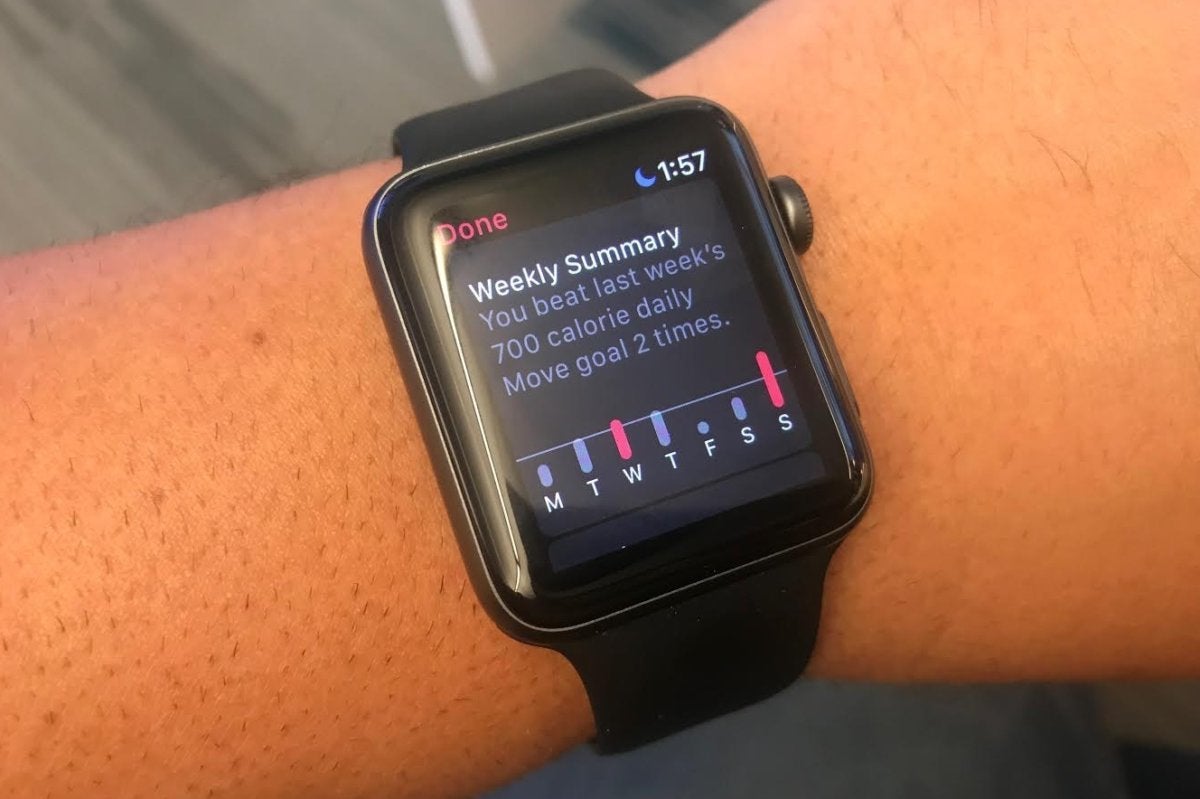 I'm going to start out by merely walking every day at first—although I live in one of the steepest neighborhoods of San Francisco, so sometimes a stroll to the next block is a workout—and then I'll start exercising properly in a couple of weeks. Slow and steady.
What will you be starting out with?
Apple's Activity app: I'll be starting out with a 700-calorie setting for my Move goal, and I'll attempt to close my rings every day. Based on experience, that amounts to a little over four miles of walking every day. Eventually I may boost that number higher.
MyFitnessPal: MyFitnessPal was the only app that I used consistently last year, and I see no reason why this popular calorie counter can't be my champion this year. It's great for tracking your weight stats and steps walked, and its impressive library includes calorie counts for almost any food you'll come across. But over the coming weeks I'll also use its competitor LoseIt! (and others) and report back regarding which I preferred.
Map My Run: Truthfully, I prefer Map My Hike over Map My Run for its tree-huggingly green logo and name, but honestly, all of the "Map My" apps from Under Armour basically amount to the same thing. For our purposes, Map My Run is the only one that works with the Apple Watch, so that's what I'll be using. I'm a bit of a map nerd, so I like the way it tells me a it of extra information about my workouts, including the precise route and elevation changes.
Standing desk: I have an adjustable standing desk here in the office, and I don't use it as much as I probably should. That changes today. Later down the line I'll give you an update on how well that's working out.
Products on the horizon: In time, I'll try out different devices and compare and contrast them, whether it's smart scales, different fitness trackers, or even peripherals like the jump rope mentioned above. When possible, I'll place an emphasis on the devices Apple directly sells in the Apple Store—such as the Nokia Body+ Body Composition Wi-Fi Scale—and see if it's worth such an honored placement.
It's you, not the watch
Here's an important disclaimer (if it needs to be said): Never get the impression that these gadgets in themselves will make you lose weight or get in shape. They merely simplify the process and make it more comfortable, much as a pair of sneakers enhances a jog to the corner. You can toss mountains of cash on them, but that doesn't change the fact that the most important element is simple willpower.
It's tough, I know. I'm talking about the willpower to close the rings on the Apple Watch every day, even when we've had a long day and just want a beer. That means the willpower to find comfort in something besides comfort food. It's all about finding a rhythm and sticking with it—not just for days but for weeks and months. Ideally, of course, you should stick with it for the rest of your life.
So let's do this. This time around, I'd like for you to come along for the ride.
Or the walk. We'll burn more calories that way, right?