Apple's HomePods have evolved in function since their introduction as Apple has pushed out firmware updates and related operating system changes that enabled originally promised features. But there are still some missing pieces, some of which may remain outside the speaker/Siri combo.
Macworld reader Colin wondered about two clearly missing items as he considers whether to purchase HomePods:
Can a HomePod take audio input from a TV, cable tuning box, or receiver?
Can four HomePods link together for surround sound?
On the first count, no: there are no audio inputs on the HomePod. It lacks an audio input jack and only supports Bluetooth 5.0 for its own purposes, not for streaming audio. To send audio to a HomePod, you have to have a device capable of using the original AirPlay or AirPlay 2. ( AirPlay 2 added multi-room synchronized streaming, multi-device control, and enhanced buffering.)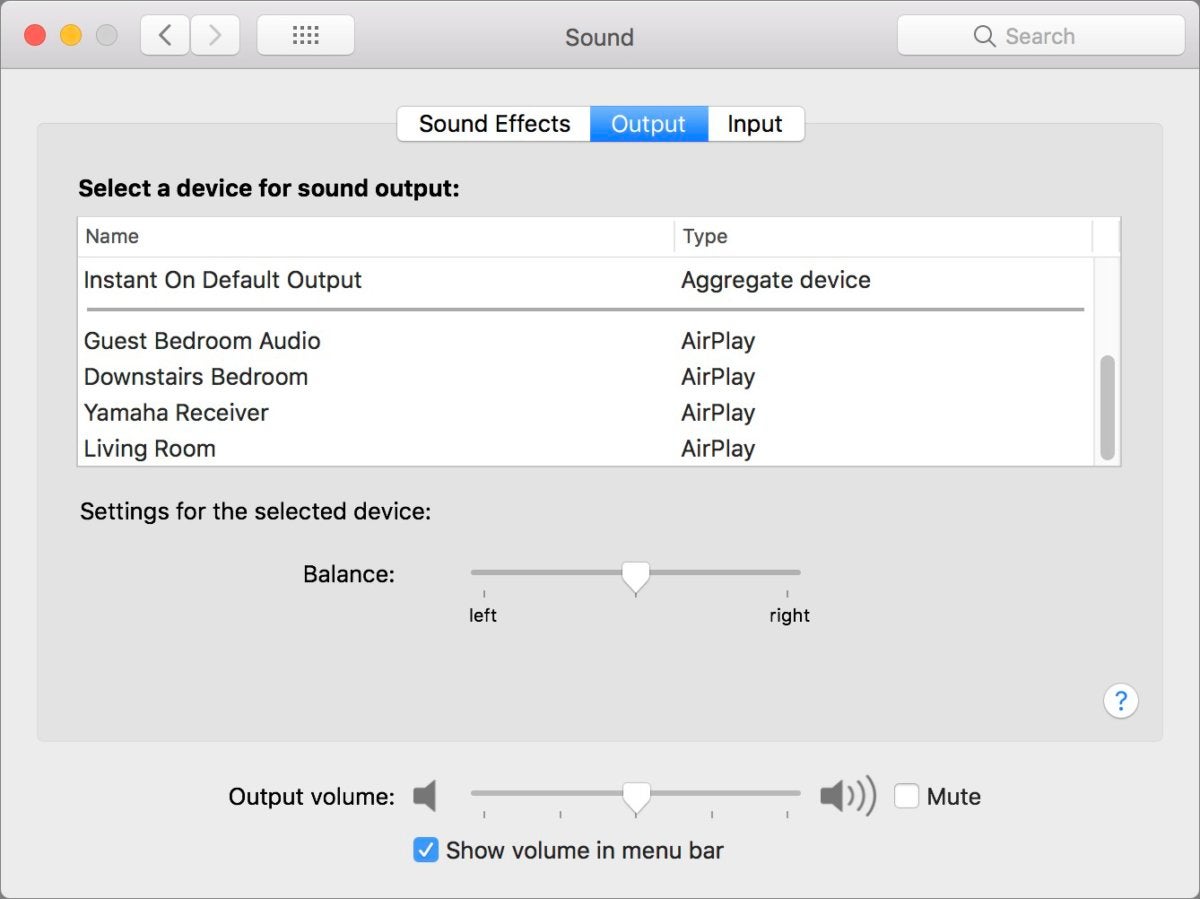 There's a workaround you could employ, if you have a spare Mac or one you already have connected to your home entertainment system, so long as it can take audio input or you purchase a USB adapter for audio input. You can connect the audio output of an A/V device, like a TV, to the Mac.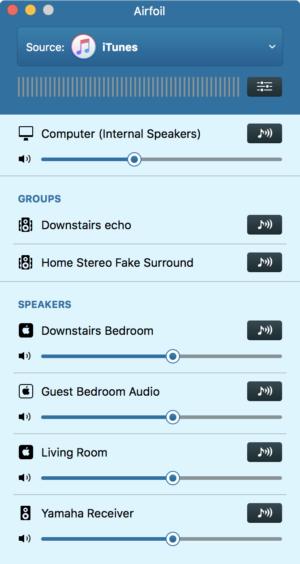 You can use macOS's Sound system preference pane to control output and send audio to AirPlay destinations. But you might prefer the more elaborate and fine-grained control of AirPlay offered by Rogue Amoeba's Airfoil (demoware; $29).
On the second front, HomePods aren't designed to offer surround sound. While two of them can now pair for high-quality stereo-separated sound, I don't think Apple's current direction would lead to 5.1 or other surround configurations, as it would require too many speakers and too much central coordination.
The only comparable product in terms of finish, wireless connectivity, and features is the Sonos "5.1 Surround Set with Playbar and Play:1," which comprises four separate speaker units and retails has almost $1,700.
Ask Mac 911
We've compiled a list of the questions we get asked most frequently along with answers and links to columns: read our super FAQ to see if your question is covered. If not, we're always looking for new problems to solve! Email yours to mac911@macworld.com including screen captures as appropriate, and whether you want your full name used. Every question won't be answered, we don't reply to email, and we cannot provide direct troubleshooting advice.