This is part of a series on losing 60 pounds with the help of the Apple Watch. I'm currently 16 pounds down since July 25. In this post we'll talk about the Apple Watch as a tool for counting calories. Apple typically plays up the Apple Watch's strength as a generic "fitness tracker" rather than a proper weight-loss tool. There's a good reason for that, as I've discovered during my adventures in attempting to lose weight with it.
As things stand, Apple's own features do little else besides monitoring. In order to get helpful features like counting calories for the food you eat, you'll generally have to head to third-party apps for the iPhone. In most cases, the companion apps on the Apple Watch work only as a quick references for letting me know how many calories are left to spend. Aside from counting my steps and the active calories burned through them, all the important business of assessing the damage caused by the food I stuff in my face happens on the iPhone.
This isn't such a bad thing. It forces me to take a bit of time out of each day before eating rather than just running up the counter of a restaurant and ordering with abandon. And regardless of whether you use them through the Apple Watch or the iPhone, calories counters help the weight loss process through their very inconvenience (so long as you're willing to play the game).
Down for the count
The basic idea behind a good calorie counter is to give you a handy place to look up the amount of calories in the food you're about to eat and applying it to a calorie budget optimized for your weight loss. The budget itself is based on factors such as your height, gender, and current and target weight.
Naturally, there are a gazillion different variations on food, so simply entering "hamburger" usually won't suffice. (And you should probably be avoiding hamburgers on your diet anyway, but let's indulge the fantasy for a moment). A hamburger from Whataburger will have significantly different calories from one made at In-N-Out, so it's good to have an app that knows the differences (as well as the caloric changes happening when you add or subtract mayo, mustard, or anything else).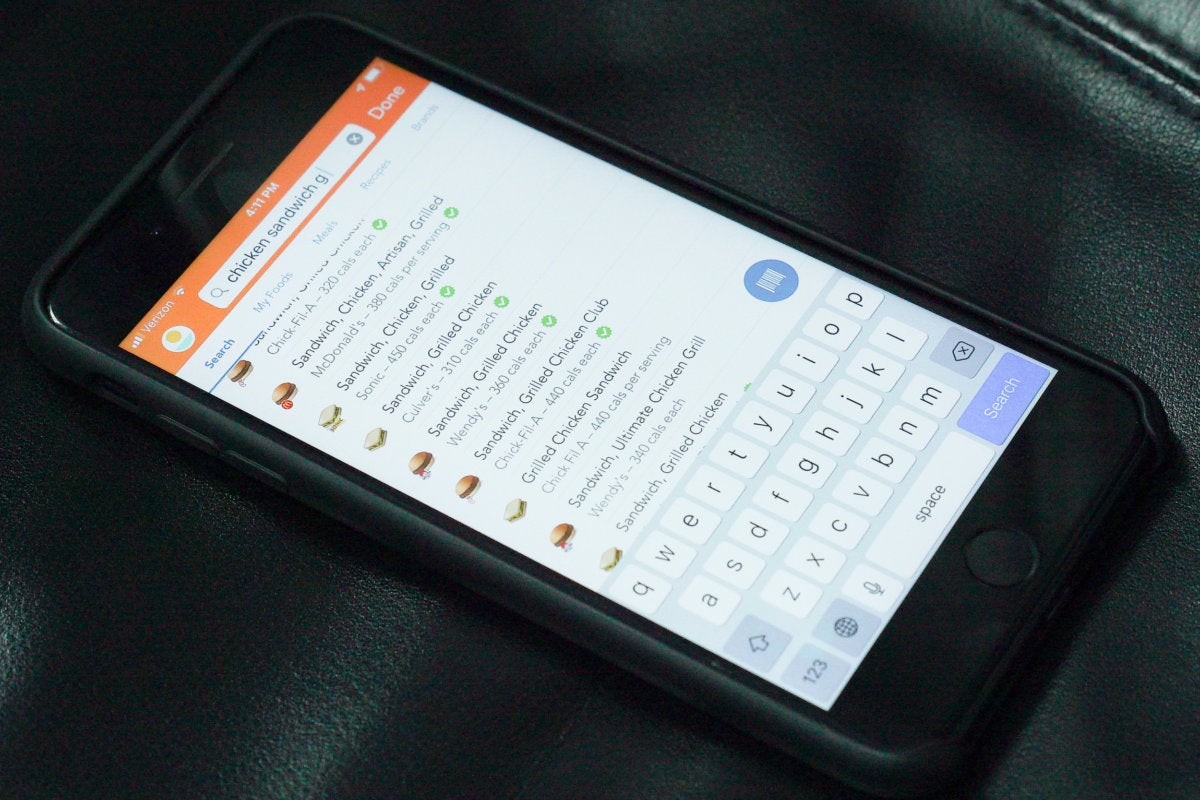 There are quite a few worthy contenders these days, but MyFitnessPal and LoseIt continue to dominate the charts on the sheer strength of their massive, multiple-million-entry food databases. Others have neater interfaces—such as MyNetDiary and MyMacros+—but I've had too many cases of not finding the foods I want on those apps to recommend them. Some apps are even specialized, such as Carb Manager and Keto.app, which specifically tracks your intake in the context of the increasingly popular keto diet.
Not-so-fast food
Sound complicated? It kind of is. Imagine this scenario every time you want to eat something (or, at least, if you're deviating from a familiar and predictable meal):
You open the app of your choice. You enter the name of the food you're looking for, hopefully entering the right keywords. Once you find it, you then select it, adding food and condiments as needed. (Fortunately, most apps simplify this process by letting you scan a UPC barcode on a product.) Provided it all goes well, you can then close the app and start eating.
Unfortunately—likely owing to the amount of customization and text involved—you can only make these entries on the iPhone rather than the Apple Watch. On the watch itself, you'll generally only see a graph depicting how many calories you have left to work with, along with stats for how much fat, carbs, and protein you've consumed for the day.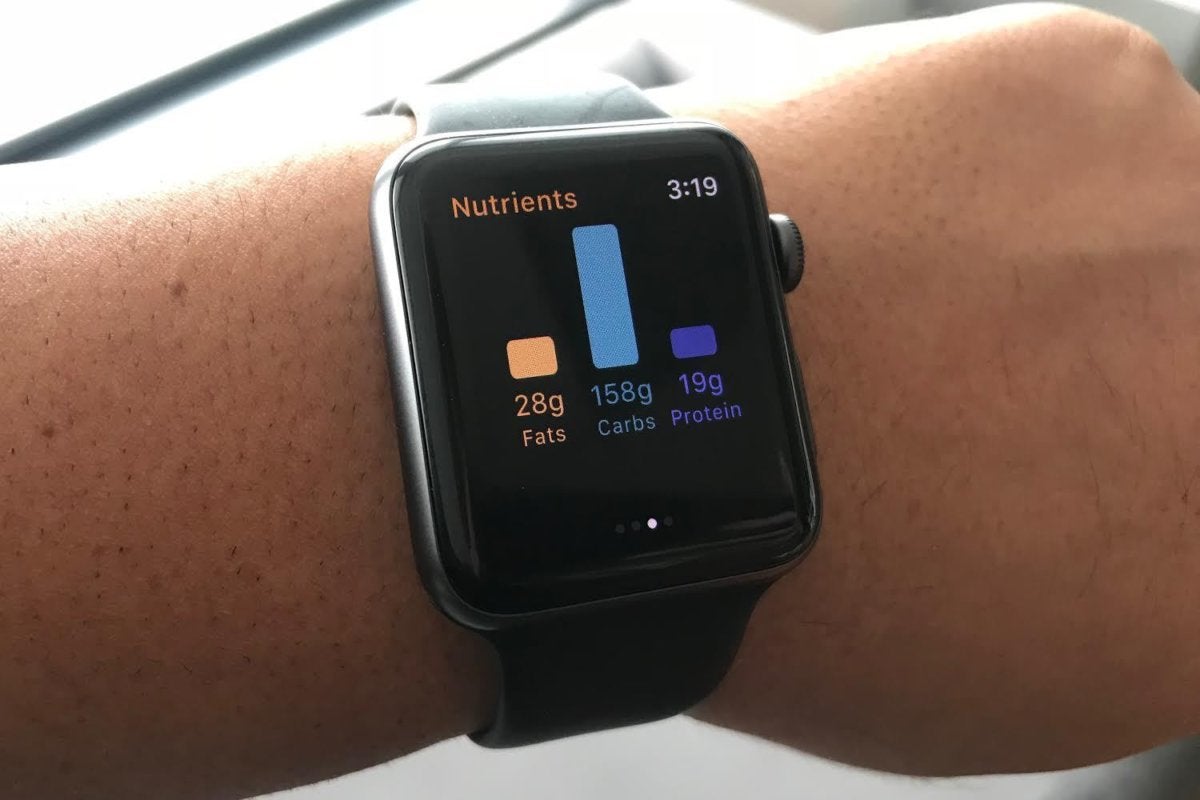 Difficulty as blessing
These little annoyances initially rubbed me the wrong way, but I later I warmed to calorie counters by equating their use to spending only cash instead of using debit cards.
In other words, when I'm sticking to the budgeted amount of calories in app like MyFitnessPal, I feel a bit like I'm only allowing myself to use the cash in my wallet when I'm out about town. If I'm approaching my calorie limit for the day, I simply can't eat anymore. That alone makes me more careful about what I spend my calories on (and generally, the fewer I use, the better). It keeps me from eating garbage just for the sake of eating, as a surplus of calories later in the day allows me to eat something I really want to eat.
Beyond that, yes, the sheer annoyance of using these apps plays a role in keeping me in line. In order to get an accurate calorie count, you need to make entries for every single item you eat, and the roughly 30 seconds involved is often enough to convince me to skip a snack or unnecessary meal. And so I end up with calories saved, which usually translates into weight lost.
Who knows? Were the process easier, I might have gone ahead and eaten the meal anyway. Undergoing a massive weight loss period is, in many ways, a lesson in learning to be happy with a few new inconveniences in your life, and right now I think the limits of the Apple Watch make it a more effective weight loss tool than it would be otherwise.