When it comes to entertainment, Apple has a long and storied—if you'll pardon the pun—past. This has formed a sort of shifting triangle of power where Apple, customers, and the entertainment industry have, at various times, found themselves facing off against each other, or making unlikely alliances.
In recent years, Apple has more and more ended up making decisions that seem to closely align with the interests of its customers. That's not particularly a surprise, since the customers are ultimately who keep Apple in business, but getting entertainment companies to buy in on those moves is an equally happy development.
This bodes well for Apple itself, especially as it prepares to launch its own original video programming at some point in the not-too-distant future. Because that, as with Apple Music, is going to require customers to pony up their hard-earned money, and Apple needs to prove that it's going to do right by them. The good news is, these recent decisions make a convincing argument.
TV time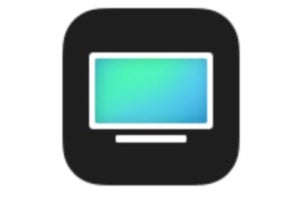 Setting aside the confusing nomenclature of Apple's video app, I've been bullish on the idea behind it since even before the software itself debuted a couple years back. The goal of the TV app is laudable: bring all of your TV content into one single clearinghouse so that you don't have to wade through an endless field of rounded rectangle apps while you try to remember which app had that series you were watching.
And the execution of the TV app has been mostly good. Apple's gotten buy-in from most major partners, though Netflix remains the big hold out. The integration on Apple TV is particularly good, as it lets me easily jump to the next episode of a series I've been watching, and alerts me when new episodes are available.
Later integrations, like sports and your library of movies have made the TV app a little more cluttered, but the big question mark hanging over it all is what exactly will happen when Apple's own video streaming service launches. Will it take over the app, pushing the rest of your content aside? Or will it be content to share a place on equal footing with the other partners? For customers' sake, I certainly hope for the latter.
Movie magic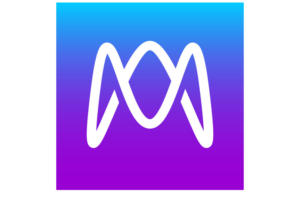 While we're on the subject of video, credit where credit is due to Apple for partaking in the movie industry's Movies Anywhere service. In case you're not familiar with the service, which was based on a system originally created by Disney, it lets you buy a copy of a movie from most of the major studios and get access to digital versions on several major platforms, including Amazon, Vudu, and iTunes.
This, frankly, is the way digital movies should always have worked. And iTunes's integration is more or less seamless: once you've linked your accounts, compatible movies that you buy in iTunes show up on those other services, and vice versa. On a recent trip, I was considering renting a movie to watch on the plane when I realized that I already had a couple films in my iTunes library that I had gotten for signing up for Movies Anywhere; downloading them onto my iPad was as simple as the touch of a button.
There was a time when digital video was heavily siloed, with each platform and sometimes even studio having its own system. While there are places where that is still the case—streaming, for example—Movies Anywhere has shown that tech companies and movie studios can work together and provide an experience that's better for their customers in the long run.
Book 'em, Danno
Ebooks have been a thorny issue for Apple for several years. The company jumped into the market in 2010, alongside the launch of the original iPad, but quickly found itself in hot water when the Department of Justice filed suit against Apple and the major publishers for price fixing. Already at a market disadvantage to Amazon, which still sells the bulk of ebooks, the court's decisions further hampered Apple's efforts to seriously compete.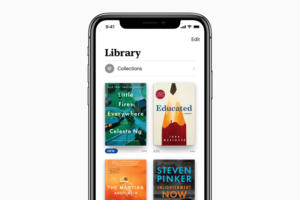 Thus, the company's ebook efforts have lain fallow for the last several years. But at this year's Worldwide Developers Conference, Apple unveiled a major overhaul to its ebook platform, including a graphical update to the reading apps, a better store experience, and reading features that take aim at Amazon's own Goodreads service.
That's good because Amazon does continue to dominate the market and has little in the way of competition, and Apple is one of the few companies big enough to seriously challenge it. The real question is if Apple can do anything compelling enough to draw market share from Amazon.
I'd love to see a Books Anywhere offering, à la the aforementioned movie service, which would certainly help level the playing field and bring in more customers overall. But I imagine the publishing industry might be a little gun shy about exerting its collective leverage after being the subject of legal action and Amazon, of course, doesn't have much incentive at all for opening up its platform.
But, speaking as someone who has a soft spot for books, I'm heartily hoping that this Books overhaul means Apple is ready to get serious about the written word, and can find a way to make a similar customer friendly move as what it's done for TV and movies.