The Apple rumor mill never sleeps. This week, it was Mark Gurman and Debby Wu at Bloomberg who spurred discussion with their somewhat vague report about a new MacBook and a "professional" update to the Mac mini.
Over at Daring Fireball, John Gruber has already spent a lot of time ruminating on what said MacBook update might look like and where exactly it fits into Apple's laptop lineup, but I find myself focusing more on the Mac mini news.
I've long been a fan of the diminutive desktop Mac, and I've owned two or three of them over the years, most recently a 2012 model that currently acts as my file and media server. It's a great little computer, especially after I spent the time to upgrade it a little bit, but it's never really struck me as a "pro" machine, which got me thinking: What exactly might a pro Mac mini entail?
Putting the "pro specs" in "prospects"
The Mac mini's never really been a powerhouse, though the current version—as of this writing—features configuration options up to a pretty respectable 3GHz Core i7 processor, 16GB of RAM, and 1TB Fusion Drive. Any Mac mini update would have to raise the bar on processors by using Intel's newer chipsets, probably at higher clock speeds too. And one would hope that Fusion Drives and SSD become standard across the board as well—spinning hard drives are so 2000s.
But the small footprint of the machine has always precluded offering certain high-end options, such as a video card any more powerful than Intel's integrated Iris graphics chipset.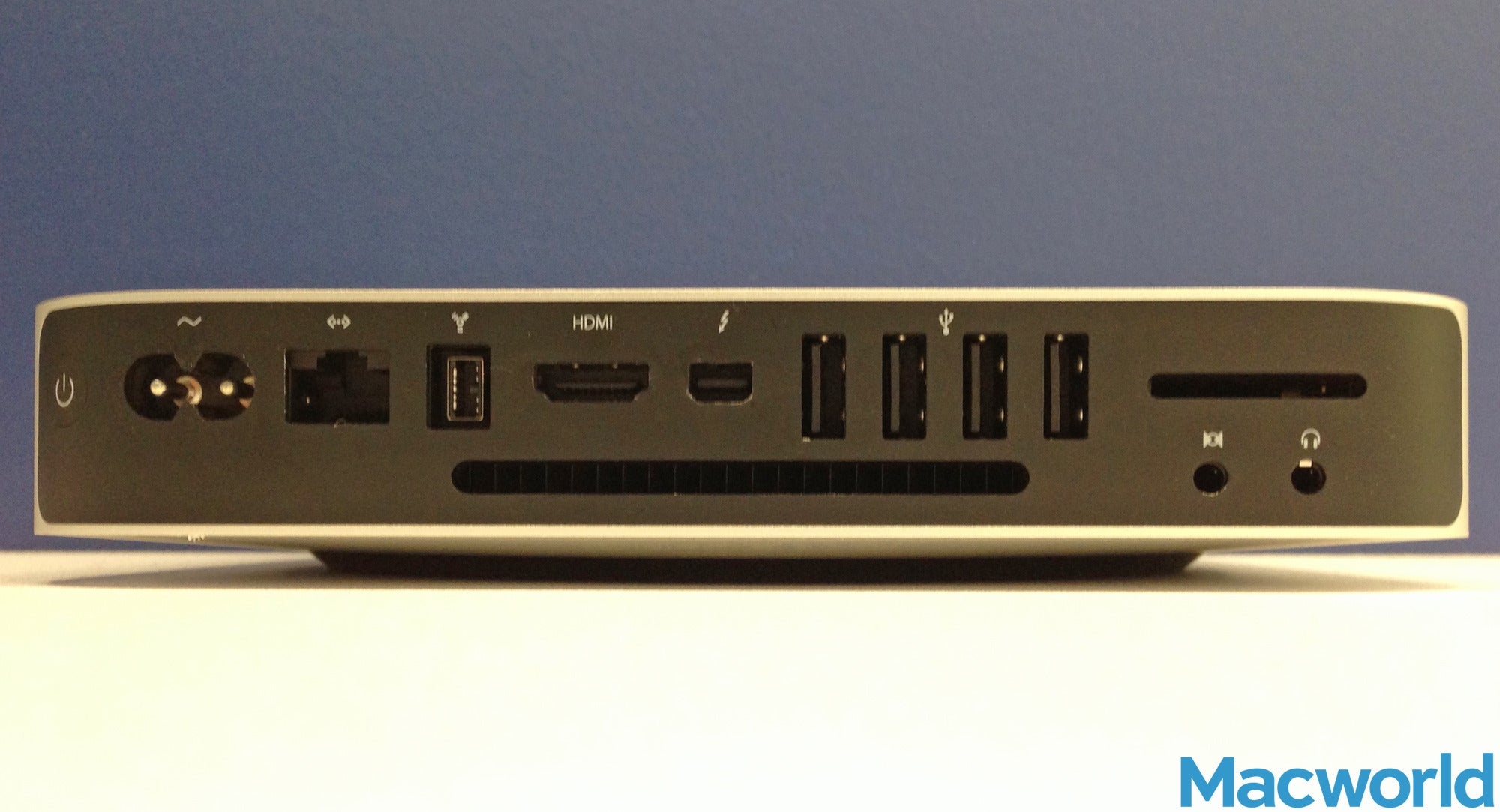 I have a hard time anticipating that last part to change substantially in any future Mac mini if Apple does indeed keep the form factor largely the same. Even the MacBook Pro uses a juiced up version of the Iris chipset. Apple's solution in those cases for pro users that need more power seems to be external GPUs connected via Thunderbolt.
Speaking of Thunderbolt, the Mac mini would need to gain Thunderbolt 3/USB-C ports to support the latest peripherals. I would hope it would retain the HDMI port that it's had for the last several versions: media centers are a common use for the mini, and having the most common digital AV connector built-in makes that a more attractive option than dealing with dongles.
Pro-portional uses
Speaking of use cases, this is the real question for the Mac mini. What "pro" situations does Apple expect this machine to be used in? Media servers aren't really a pro-level scenario; most Macs these days have gotten pretty adroit at handling even large video files.
No, when Apple says "pro" it usually means "creative professional." Tasks like Photoshop, 3D modeling, visual effects, film editing, music production, and so on. But a Mac mini, with its relatively limited graphics power, doesn't seem well-suited to almost any of those tasks—certainly not as much as an iMac Pro or the company's forthcoming Mac Pro. So how exactly does the company position what used to be its small low-cost machine against those high-performance options?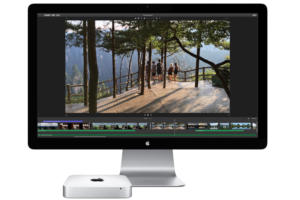 There are a few niches—literal and figurative—for which the Mac mini is uniquely suited. Headless servers, especially rack-mounted options. Other places where space is at a premium, such as connected to a TV to for a wall-mounted display. Or all those adventurous hackers who want to figure out how to fit a Mac mini into their car, for example. It's hard to see a MacBook Pro or an iMac being used in any of those cases. Perhaps a displayless Mac is just what the server admin called for.
Pros, no cons
But all of this raises a larger question: How does the "pro" Mac mini fit into a line-up that already includes a powerful desktop (the iMac), an even more powerful version of that desktop (the iMac Pro), and a forthcoming update to the standalone desktop powerhouse (the Mac Pro)? That's a lot of pro machines for a company that only does a relatively small percentage of its sales to professionals.
One place the Mac mini has traditionally competed is on cost; it's traditionally been offered at a $499 entry point, albeit for a machine without a lot of power. That's still a viable option, as Apple doesn't have any other computers that are that cheap. But you're certainly not about to get a "pro" machine for $499, despite the ardent hopes of a few.
In the end it depends largely on what Apple's target for this machine is. While I, like my colleague Jason Snell, would like to see the company embrace a smaller form factor, like the NUC, I'm skeptical that's the direction Apple wants to or will go. While I imagine that an update to the computer will add some of the aforementioned bumps to bring the machine into line with other modern Macs, I suspect that when we do meet the new Mac mini…it'll look a lot like the old Mac mini.