I mean, c'mon. Just look at this thing. Stop reading this and buy it already.
Oh, all right. If you insist. This is the Elago W3 Apple Watch Stand in its Classic White configuration, and it's now listed on Amazon for just $9, down from the $10 it's been selling for over the last few months. (Before that, it sold for up to $16.)
Mentioned in this article
elago W3 Stand [White] – [Vintage Apple Monitor][Supports Nightstand Mode][Cable Management] – for Apple Watch Series 1 and 2
Price When Reviewed:
$19.99
Specifically, it's an Apple Watch charging stand that looks like an 1984 Macintosh when it's in the Apple Watch's Nightstand Mode, and I think I'm in love.
Very few Apple Watch charging stands have really grabbed me, but I'll be picking this one up. And fortunately, all the existing customers love it as well, as it's maintained an impressive 4.9 out of 5 stars even after 750 reviews. Novelty stuff like this usually doesn't hold up so well.
As a bonus, it's made from scratch-free silicone so you don't have to worry about the novelty nicking your space-age timepiece.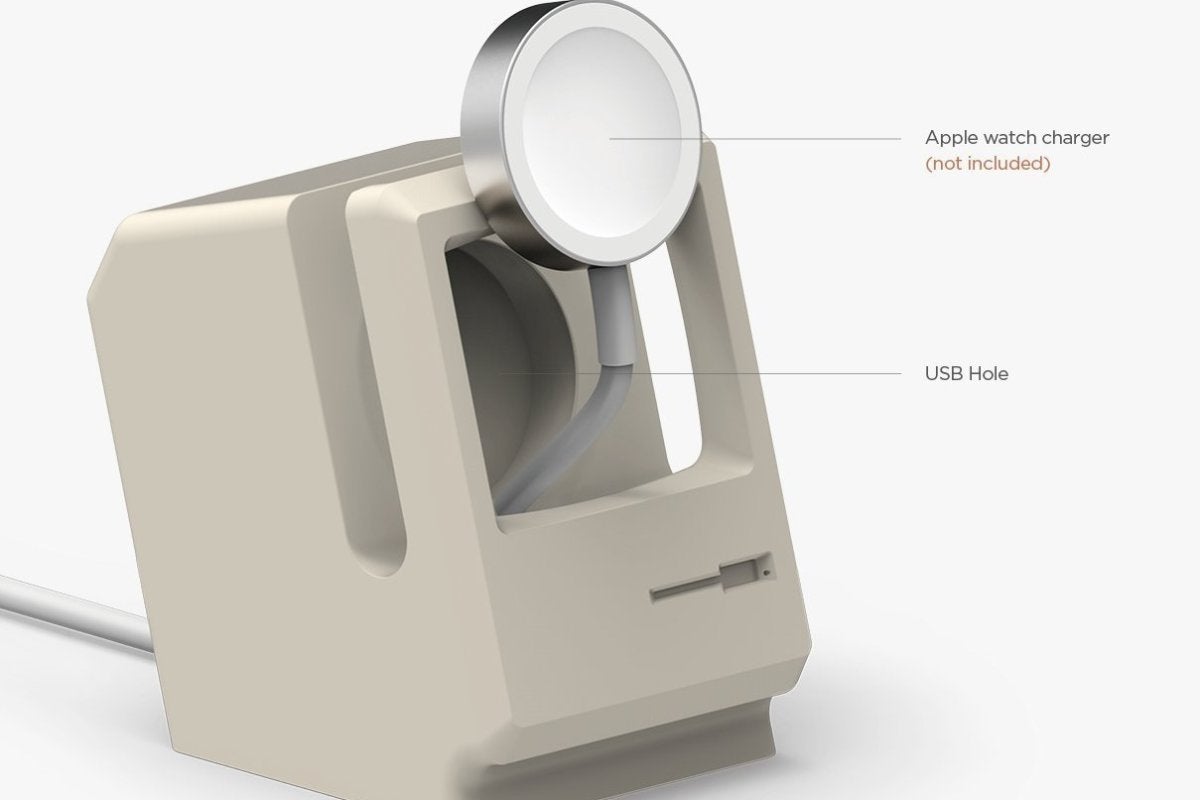 There's a black version available as well, but you'll have to spend a couple of extra bucks if you want that kind of attractive-but-anachronistic coloring.