Apple's integration of iCloud into all its services and the availability of iCloud Drive makes it an attractive sync and storage option. You can use it to make sure your contacts and events are up to date across your Macs and iOS devices, and reachable via iCloud.com. Your photos and videos automatically upload for backup, and your passwords and other secret data gets securely synchronized on all your hardware—in a way that even Apple can't peer into. You can even offload files on your Desktop and in your Documents file if you start running out of storage in macOS.
But there's a problem: Apple doesn't offer any way to let you backup the data for which it has the only copy. And, in many cases, you may have a mix of information that could make it hard to restore, even if you have a full copy.
Macworld reader Mana wrote in about this particular issue. They asked for a method to backup iCloud Drive in particular, but the same issue applies more broadly to all iCloud services except iCloud Keychain and the People album's facial ID in Photos (as I'll explain below). Mana noted, quite accurately, "Good comprehensive backups would seem to be a vital precaution that we should all take." Bravo.
It's not that I worry that Apple will have some massive iCloud storage failure. They use multiple layers of file and geographic redundancy, just like all companies that operate cloud-storage, allowing recovery even when there are huge hardware failures or natural disasters.
But I don't like the idea of having all one's eggs in one basket. If the only copy of some or a good portion of your data remains on Apple's servers, then if something goes terribly wrong for them, or, if for reasons beyond your control Apple suspends your Apple ID account or you permanently lose access for some reason, you need to have your own data stored separately. (What could go wrong? I regularly get email from readers who lost access to an old email address, and wind up with that address being the only way they can apparently recover their Apple ID account, and not being able to provide Apple with sufficient proof to regain use of it.)
I've written separate columns about elements of this, such as Photos and iCloud and Desktop & Documents Folders, but it seems like the right time for a full list and a description of the limitations of each, and alternatives.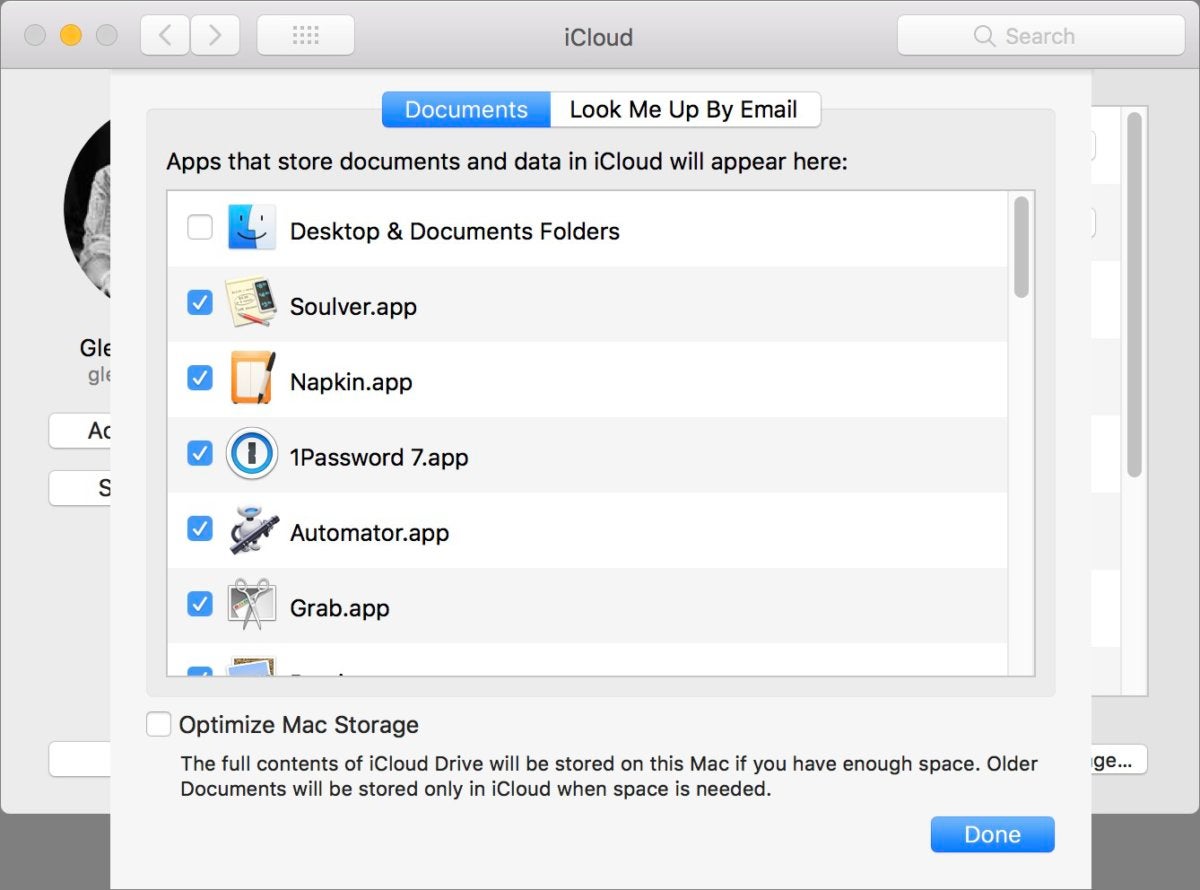 In many cases, as long as a Mac is in the set of synced/associated devices, you have a full backup; if you're iOS only or iOS plus another desktop operating system, you may have much more trouble or find a backup or restore impossible.
Also note that not all backup software backs up all files. Many cloud-based tools, like Backblaze, may exclude some system-wide preference directories in which archives and incremental snapshots of certain kinds of data, like contacts, get stored. To make sure you have copies of everything, you need to use local backup software that clones the entire drive, like Time Machine, Carbon Copy Cloner, or SuperDuper.
Contacts, calendar events, and to-dos. iCloud syncs all of this, so copies exist on every device. Disabling iCloud or iCloud going away won't delete local copies unless you choose to remove data when that option is presented to you. If you wanted to be extra sure you'd never lose data, set a calendar remind (irony) to export archives in macOS, and make sure the archives are stored in a folder or on a drive that gets backed up. In Contacts, choose File > Export > Contacts Archive. In Calendar, choose File > Export > Calendar Archive.
Desktop & Documents Folders synced via iCloud. As I noted in this April 2018 column, by default macOS automatically manages which files get deleted from your Mac when more free storage is needed. There's no way to ensure a backup of all files in those locations. I recommend never using this feature if you want to have absolute assurance a copy outside iCloud exists. (You can uncheck a box in the iCloud system preference pane's iCloud Drive Options dialog to prevent "optimization," which defeats the point of the feature by not removing any files when storage becomes tight.)
iCloud Photo Library and a local Photos library. With iCloud Photo Library enabled on any supported device, you can opt to store full-resolution images and videos, or "optimized" versions, which are low-res thumbnails or previews. With the optimized option, you can't even specify a set of media that should always remain downloaded. My recommended solution is to have one Mac with enough storage that Photos can be set to house all the originals. (Choose Photos > Preferences > iCloud and select Download Originals to This Mac.)
iCloud Keychain and the People album's facial-identification information. Apple uses a strong method of encryption for these two oddly unrelated services that synchronizes data through iCloud, storing a copy there in encrypted form without Apple having the encryption details to decipher the data. Full copies of this information is only stored locally on each of your linked devices, and thus backed up with Time Machine, a clone, or any other local full-backup system.
iCloud Music Library and iTunes. This can get a little complicated depending on whether you subscribe to iTunes Match, Apple Music, or both. (If neither, the iCloud feature isn't enabled.) Effectively, you need to make sure to force downloads to a Mac, which can then back up any of your media. However, if you use iTunes Match, you may wind up with a copy of a song you digitized in one place and the iTunes Store's copy in all the others. You can consult this January 2018 column for more details.
iCloud Drive. Everything else in iCloud Drive is synced and stored locally across all linked Macs if the Optimize Mac Storage box is unchecked. Any sensible backup will include iCloud Drive by default. However, if you "optimize" storage, you'll have the same issue as with Desktop & Documents of never knowing which files are stored locally or not. (If you use other cloud file sync services, like Dropbox, they may let you selectively sync folders to different machines, but ostensibly you'd have at least one backup of all files among different Macs.)
Messages in iCloud. This feature, enabled in a mid-stream release of iOS and macOS, allows the use of iCloud to sync and store messages. Even with it enabled, Messages in macOS continues to store transcripts, although they're deep in a library folder. Find them at <home directory>/Library/Containers/com.apple.iChat/Data/Library/Messages/Archive.
Ask Mac 911
We've compiled a list of the questions we get asked most frequently along with answers and links to columns: read our super FAQ to see if your question is covered. If not, we're always looking for new problems to solve! Email yours to mac911@macworld.com including screen captures as appropriate, and whether you want your full name used. Every question won't be answered, we don't reply to email, and we cannot provide direct troubleshooting advice.