Back in March I wrote a column for Macworld called " MacBook Air: Why won't it die?" I got a lot of angry feedback from people who apparently read the headline and not the article and evisioned me as the executioner of their beloved laptop.
I'm about as far away from that as I could possibly be. I have loved and used the MacBook Air from the time the first one shipped ten years ago. My point back in March was actually that Apple has been trying to kill the MacBook Air for a few years now—ever since the 12-inch MacBook was first released—but has never managed to finish it off.
A whole bunch of features that Apple views as old-tech liabilities—MagSafe charging, USB-A ports, an SD card reader, the new "butterfly" keyboard mechanism, and of course the lack of a Retina display—don't seem to have fazed MacBook Air buyers. Instead, I keep hearing that the MacBook Air is one of Apple's best selling computers. Certainly the $999 price tag is a huge reason why, and it's a price the $1,299 MacBook and $1,299 13-inch MacBook Pro (without Touch Bar) haven't been able to approach.
Anyway, Bloomberg reported last week that Apple is readying a low-cost replacement for the MacBook Air, a report that makes a lot more sense than the earlier report that Apple was going to update the Air itself.
So, is this it? Is it the swan song for the MacBook Air? And if so, what will replace it?
What we know, what we don't
Here's what Mark Gurman and Debby Wu of Bloomberg reported: That Apple will release a low-cost laptop that will "look similar to the MacBook Air," but with "thinner bezels" around a 13-inch Retina display. Gurman's sources are generally solid, so I'm inclined to believe this report. And while the story does refer to the product as "the new MacBook Air" at one point, I'm not sure that's intentional—and it seems unlikely to me that Apple would keep the old name given how nonsensical it seems given the existence of the thin, light 12-inch MacBook.
Let's take this as a given: Apple's going to introduce a "low-cost" (I read that as starting at $999) 13-inch Retina laptop. There's a lot of detail left to be filled in there, so let's give it a try. But before we start, it might be worth dealing with the elephant in the room.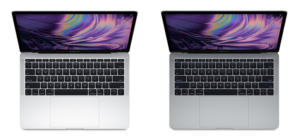 There's a laptop in Apple's product line that doesn't make sense, and hasn't really made sense in the two-plus years it's existed. That's the $1,299 13-inch MacBook Pro (without Touch Bar). Why Apple would choose to simultaneously release two 13-inch laptops with the same name but very different feature sets?
My best guess is that the MacBook Escape, as it's sometimes called—because it's got a physical Esc key the Touch Bar MacBook Pros lack—was originally meant to be a next-generation MacBook Air. It weighs three pounds, basically the same as the Air. Its Intel processor is of the same class as the MacBook Air's. The problem is that it's just too expensive—and keep in mind, when it debuted it cost $1,499, 50 percent more than the MacBook Air.
This summer, Apple updated the MacBook Pro Touch Bar models, but the model without Touch Bar escaped without any changes. Curious, isn't it? And so here's my theory: I think it's dead, to be replaced by a new 13-inch Retina laptop that's more affordable… the one that Bloomberg has reported is on the way this fall.
How does a $1,499 laptop go to $1,299 and then, ultimately, to $999? In part it's probably that Apple's been able to boost its profit margin on that product after a couple of years. It's also possible that Apple has considered a bunch of new ways to make the product more cheaply, though a lot of the marquee features—RAM, storage space—already start at lower levels on the Escape than on the 12-inch MacBook. If there are savings to be had, it may be at the component level. Is there a cheaper 13.3-inch Retina display out there that maybe isn't as bright and doesn't have the wide color gamut of the one on the Escape? I don't know.
In any event, if the MacBook Escape is the basis for Apple's new $999 laptop, I'd imagine it will share the Escape's specs—which means two USB-C/Thunderbolt 3 ports.
A second shot at replacing the Air
It's also possible that the Escape's design is just too expensive, and that this new laptop will be built from the ground up to hit a $999 price point.
I'm sure that the users of the MacBook Air will hope for a redesign that's quite simply the Air with some modern updates. I don't think that's a likely move by Apple. The Air design, with its big silver display bezels, is a relic of a couple of design generations ago. If Apple's going to make a new laptop, it'll either be based on the current generation of designs or it'll hint at where Apple's going in the next.
That's why I would expect that MagSafe is gone, unless Apple has reinvented it for future generations of laptops. (I'd guess not.) I don't really expect USB-A to return, though it sure would be nice if Apple offered both USB-A and USB-C ports so that adapters and dongles would not be a necessary add-on purchase to this budget-minded laptop.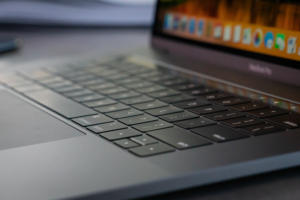 Then there's the question of the keyboard. It's all a matter of taste—some people love the new laptop keyboards, some don't. I would be surprised if a new laptop didn't just use the same keyboards as all the other Mac laptops in the world, unless Apple's ready to show us an entirely new take on the keyboard—one that might find its way into other laptops in the future.
If there are things you dislike about Apple's current approach to laptops, every rumor of a new laptop is an opportunity for you to hope that the company has made a change and now agrees with you. But it's more realistic that Apple will keep going more or less in the same direction, which is why I think the most likely product we'll see will have the butterfly keyboard, two USB-C ports, and look more or less like the MacBook Escape—but cheaper. Boring but consistent.
What's in a name?
Killing off the MacBook Escape simplifies the MacBook Pro line. At the same time, introducing a new consumer laptop threatens to introduce more confusing terminology. Which is why I think the most likely approach is for Apple to just call this new laptop the 13-inch MacBook. Then Apple will offer two sizes of MacBook—the ultralight 12-inch model and the heavier but more powerful 13-inch—alongside its two sizes of MacBook Pro.
Yes, it's a little counterintuitive for Apple's cheapest laptop to not be its smallest one, but that's been the case before—most notably, in the early days of the MacBook Air era. And the people who want the MacBook will still want it because it's small, thin, light, and altogether adorable.
So yes, I think it's curtains for the MacBook Air. But if we're very lucky, its replacement will be a model with a 13-inch screen, weighing three pounds, and powered by the same class of Intel processor (but from the current chip generation!). A new segment of the market will grouse about charging and cables and key travel, familiar sounds to those who've bought a new MacBook Pro in the last couple of years.
I'll mourn the MacBook Air, but if the new 13-inch laptop can deliver a Retina display and dual-core i5 processor for $999, it will be a fitting successor.