Garmin isn't about to let Fitbit snatch up all of the holiday fitness sales without a fight. At IFA in Berlin Thursday, Garmin unveiled the Vivosmart 4, which builds on the new design Garmin introduced with last year's model while also giving it some new smarts and sensors you wouldn't normally find on a $129 fitness tracker. Here's how the two devices stack up:
Garmin Vivosmart 4 vs. Fitbit Charge 3: Design and display
Both the Vivosmart 4 and Charge 3 have vertical screens and buttonless bracelet designs, and both are made to have appeal beyond athletes. Last year's Vivosmart 3 emphasized fitness over fashion, but the fourth-generation model is much sleeker, with a metal frame around the screen and a slimmer design. Size-wise, the two devices are similar, though the Vivosmart is definitely smaller:
Vivosmart 4
Height: 10.5mm
Width: 15mm
Active area: 17.7mm x 6.6mm
Fitbit Charge 3
Height: 11.8mm
Width: 22.7mm
Active Area: 17.64mm x 4.95mm
Both trackers offer full monochrome touchscreens and a design free of protruding buttons, but Fitbit actually includes a button on the Charge 3. It's inductive, so it responds to your taps like a touchscreen would rather than actually depressing.
Garmin Vivosmart 4 vs. Fitbit Charge 3: Colors
Garmin has expanded its palette with the Vivosmart 4, offering a wider array of bands matched with metal accents for all kinds of tastes:
Gray with rose gold
Berry with light gold
Azure blue with silver
Black with midnight
Fitbit also offers four base models of the Charge 3:
Black with graphite
Blue-gray with rose gold
Lavender woven with rose gold
White with graphite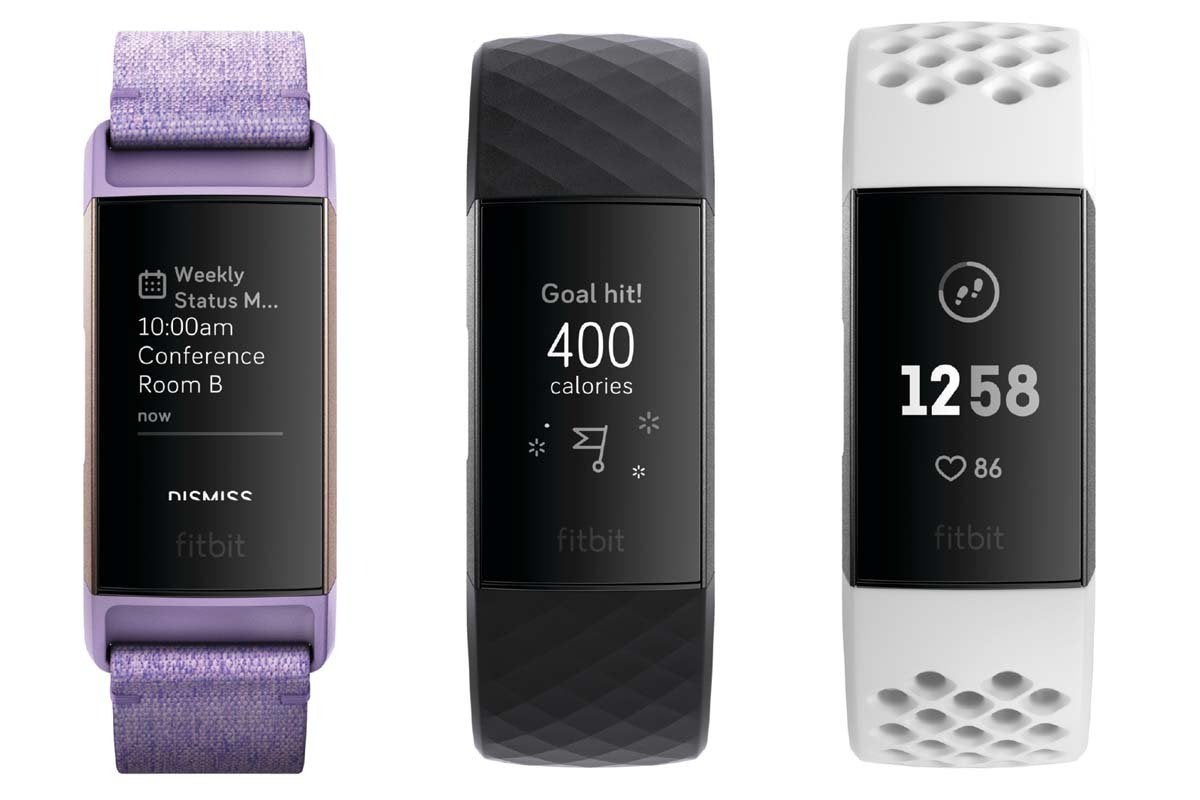 However, the big difference between the two is that that you can't swap out the band on the Vivosmart 4 like you can on the Fitbit Charge 3. Fitbit sells a huge assortment of bands for the Charge 3, so the model you buy can always be changed. That's not the case with the Vivosmart.
Garmin Vivosmart 4 vs. Fitbit Charge 3: Sensors
Like other fitness trackers, the Garmin Vivosmart has a heart-rate sensor on the underside, but Garmin isn't letting it do all the work. Alongside it, you'll find a Pulse Ox sensor to measure blood-oxygen levels, which will gauge how well your body is absorbing oxygen while you sleep.
The Charge 3 also has a heart-rate sensor as well as a relative SpO2 sensor for sensing sleep apnea and other sleep-related issues. On the special-edition models (which cost $20 more), Fitbit offers an NFC chip for mobile payments.
Neither band has a GPS chip inside, so both rely on your phone.
Garmin Vivosmart 4 vs. Fitbit Charge 3: Water resistance
Both bands are 5 ATM rated, so you can take them swimming.
Garmin Vivosmart 4 vs. Fitbit Charge 3: battery life
Like Fitbit, Garmin boasts a seven-day battery life for the Vivosmart. However, Garmin says battery life will be reduced when using the Pulse Ox sensor for sleep tracking.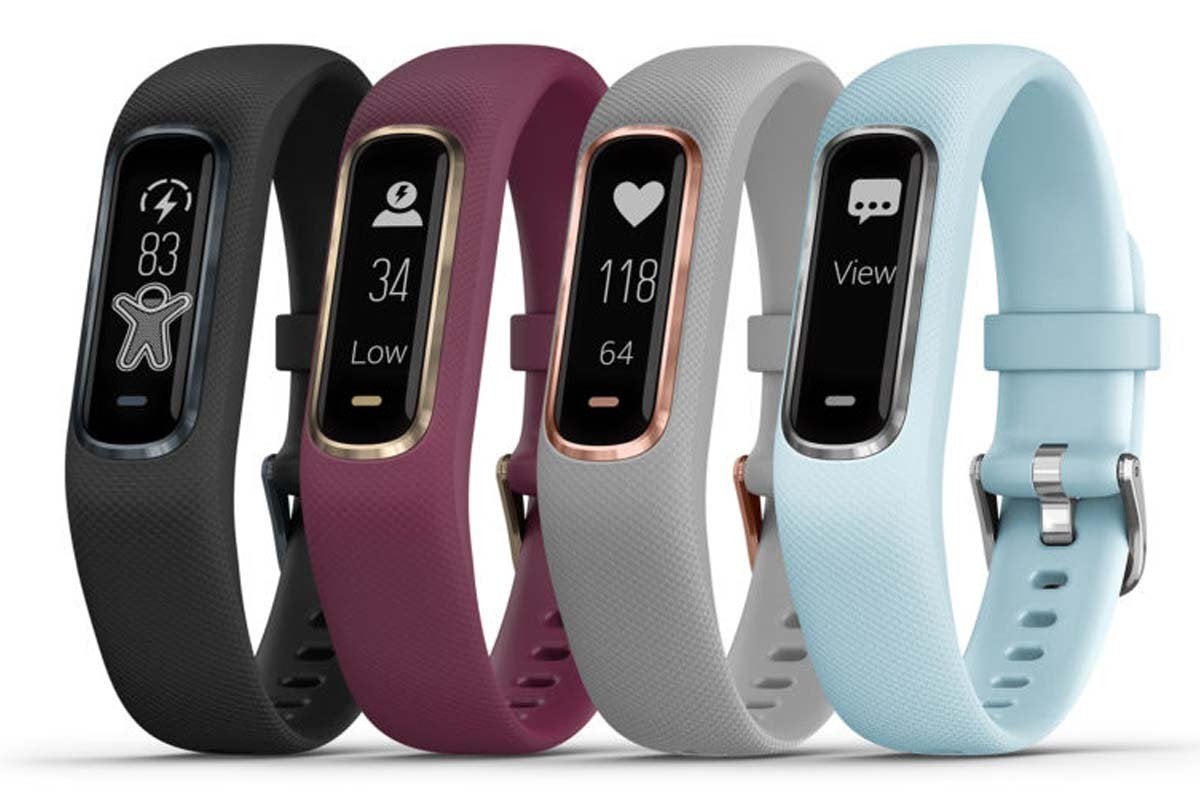 Garmin Vivosmart 4 vs. Fitbit Charge 3: Fitness features
Garmin has introduced several new features with the Vivosmart 4. There's "all-day stress tracking," which tracks the interval between each heartbeat to calculate and display your stress level. Optional notifications will appear on the screen to remind you to breathe, prompting a relaxation breathing timer that walks you through the Fourfold breathing technique to calm you down.
The Vivosmart 4 also introduces a a feature Garmin calls Body Battery, which "uses a combination of stress, heart rate variability (HRV), sleep and activity data to gauge your body's energy reserves at any moment, so you can plan your day to optimize times for activity and rest." It will also nudge you when you need to get some steps or exercise in.
The Charge 3 brings over many of the features from its Ionic and Versa smartwatches, including a Today screen to track your activity, more than a dozen goal-based exercise modes, and automatic exercise recognition.
Garmin Vivosmart 4 vs. Fitbit Charge 3: Smartwatch features
True to its name, there are also a few smartwatch features built into the Vivosmart 4. You can check the weather, receive notifications (with Android smart replies), find a missing phone, and control music.
Fitbit also offers notifications and Android quick replies on the Charge 3, as well as weather tracking. Unfortunately, you can't control or store music with the band.
Garmin Vivosmart 4 vs. Fitbit Charge 3: Price and availability
The $129 Garmin Vivosmart will be available for purchase in three to five weeks, while the Charge 3 will cost $150 for the standard model and $170 for the NFC model. It will be available in October, just in time to take on the Vivosmart 4 for under-the-Christmas-tree dominance.