9to5Mac has a pair of scoops today that claim to show actual legit Apple images, mistakenly leaked (or made available to those who know where to look), of the upcoming OLED iPhones and the Apple Watch Series 4.
9to5Mac say it can "report with certainty that iPhone XS will be the name" (probably from the metadata or the way the images were found). It is their belief that the large and small version will be called the iPhone XS—we don't know what the 6.1-inch LCD model will be called. Get your "iPhone excess" jokes ready.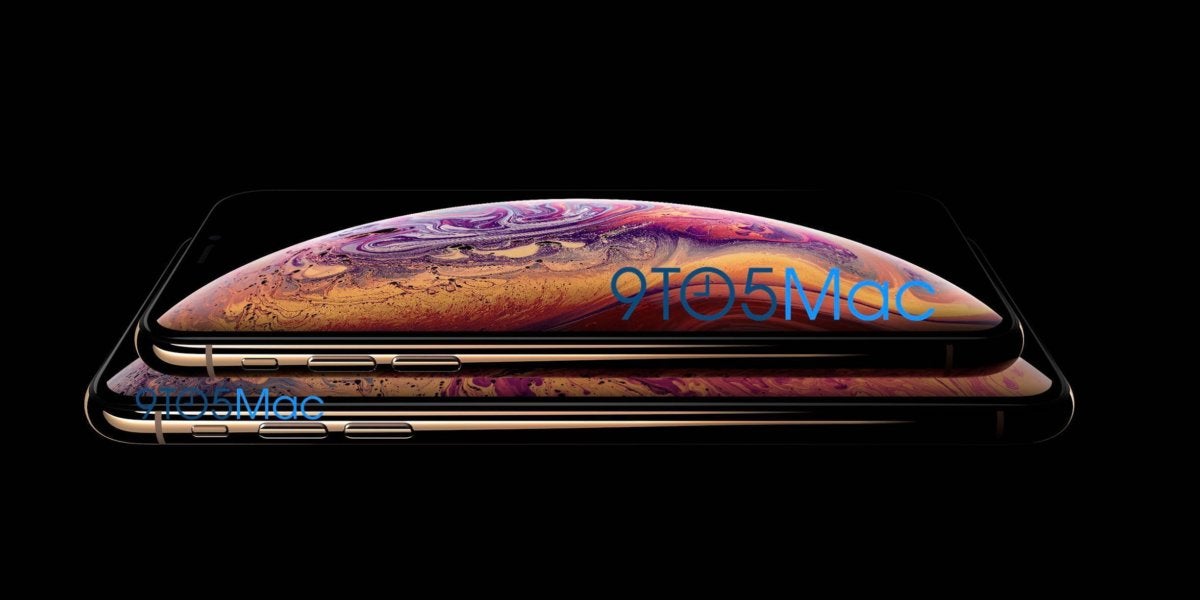 The images show a new gold finish, marking a new third color for Apple's high-end iPhone X line in addition to the current Space Grey and Silver (which has a white back). Other than that, from what the images show us, they look nearly identical to the current iPhone X, with the obvious exception that one is scaled up to a 6.5-inch display size.
What's more, 9to5Mac has a leaked image of what it says is a real Apple render of the Apple Watch Series 4.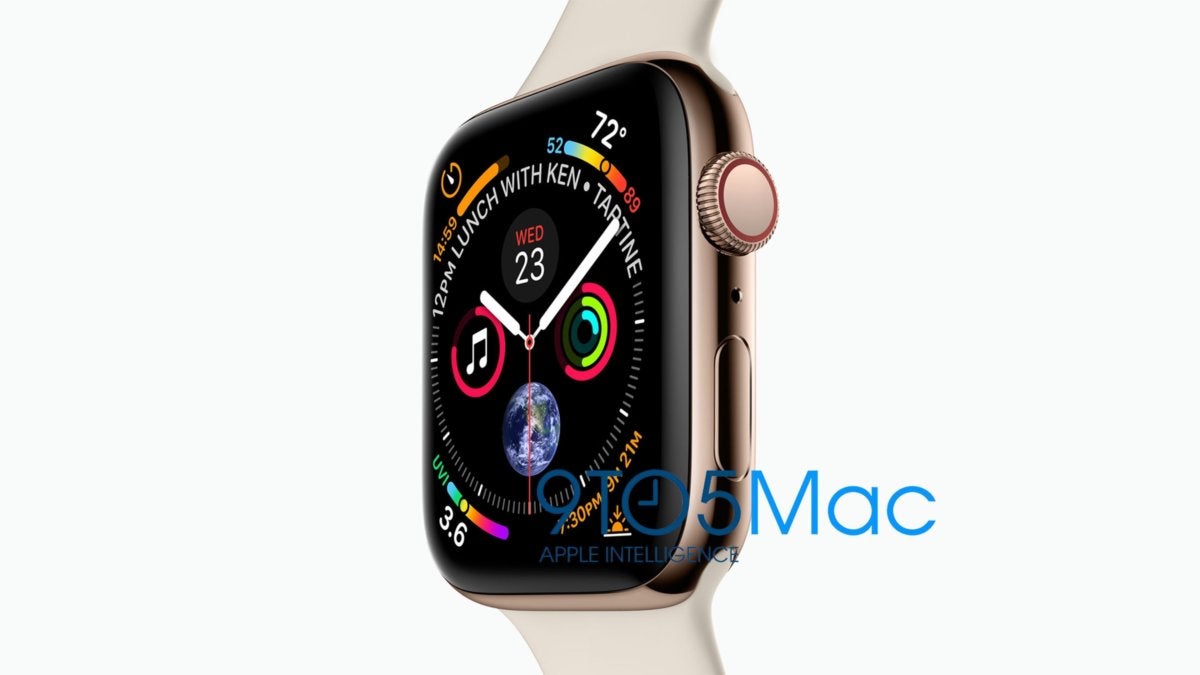 It certainly looks like an official Apple render, and it gives us a lot more information about the product than the iPhone image does. First, you can clearly see that the display is much larger, extending further to the edge of the watch with much smaller bezels.
Second, there's a whole new watch face here, not available on watchOS 5 on current Apple Watches. It's very information-dense! First, there's the time (with analog hands), along with four spots for complications or shortcuts in the middle (music, activity, date, and an Earth that looks like the Astronomy watch face).
The top of the analog clock shows the next calendar appointment. The upper left corner shows a timer (with a bar for time remaining), the upper right shows current temp (with a bar showing daily high and low), the lower right shows sunrise and sunset times, and the lower left shows current UVI together with a low/high gradient.
All those gradients make the face look perhaps too busy, but it's possible that Apple will provide multiple color options for this watch face. What is most interesting is the four new areas in the corners—these don't follow the design of current complications. Will we get to change these? Will Apple make these new "corner complications" available to third parties? Are there are new watch faces in store for us that take advantage of the larger display of the Series 4 watch?
We have more questions than answers, but these images do seem legit.