It's a good thing I'm a tea drinker, because we here in the Apple pundit business spend an awful lot of time trying to read the company's tea leaves. At best, we can glean only the slightest of indications of what Apple might have in store; the company rarely makes public-facing moves, preferring to keep its cards close to its chest.
In recent months, however, the company's actually done a few things that could hint at some of its areas of interest over the next few years. Let's take a quick look at those decisions and what they might mean for the future of Apple's product lines—both the ones it has today, as well as the ones it might have tomorrow.
microLED machines
The next big display technology is all about getting small: get ready for microLED.
I know, it seems as though we've only barely had shipping products using organic LED (OLED) screens and now Apple's already moving on to the next thing? Welcome to the ever-evolving technology industry.
Back in March, a report from Bloomberg suggested that Apple was already in the process of manufacturing screens using the technology, which could potentially show up as early as this year's Apple Watch. A more recent report from Taiwan's Economic Daily News said that Apple was visiting a Taiwanese company that specialized in the technology.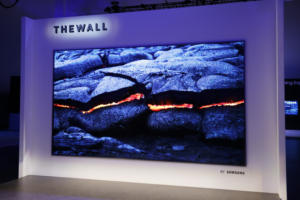 A quick primer on the advantages of microLED, which uses tiny little microscopic LEDs to create pixel elements: it's said to offer better brightness and longer overall lifetime than OLED displays, in addition to the same improvements over traditional LCD screens, such as more energy efficiency, better contrast, and faster response times.
Naturally, Apple's not alone in investigating this technology: Samsung showed off a microLED TV at CES this year, but there still aren't any devices using the technology on sale. But both future iPhones and future Apple Watches seem like perfect opportunities for better, less power hungry displays.
Face facts
For years before the iPhone's launch, speculation was rife that Apple would make a phone. There's still plenty of prognostication over the company's next new product, but lately it's hard to say what's more anticipated: an Apple Car or some sort of head-mounted display.
While there's evidence to support the company investigating both of these areas, the latter would probably be the one to surface first. And to add fuel to that fire, Apple did another of its close-mouthed acquisitions this week, buying a startup called Akonia Holographics. Akonia specializes in creating thin, lightweight displays for AR devices, like the kind you would use to, say, project information on glasses. Just to sweeten the pot, as the Reuters report points out, the company holds more than 200 patents related to holography, which could be a plus for Apple developing and protecting any head-mounted device they might unveil.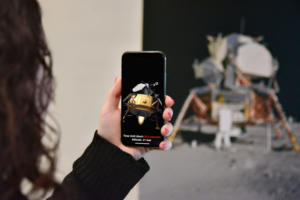 Given the amount of attention Apple continues to pay to AR—it's made the technology a centerpiece of its last two developer keynotes—the Cupertino-based company's interest in augmented reality is undeniable. Still, it's bound to be a little while before such a device is actually ready for prime time; analyst Ming-Chi Kuo recently predicted that Apple glasses wouldn't launch until 2020, and that's probably the earliest we'd see them. Unless Tim Cook's secretly been wearing them for the last few years…
Can't touch, won't touch
It's hard to argue that the biggest innovation of the iPhone wasn't its touchscreen. Not that touchscreens didn't exist beforehand, but the way Apple implemented it forever changed the face of technology. But one new technology Apple's reportedly been looking into may be a bit more…hands off.
A report from Bloomberg back in April of this year said that Apple was investigating touchless gesture control. Similar features have been developed by Samsung and Microsoft in the past, though neither really caught on. The idea would be that users could perform certain actions by waving fingers over parts of the screen, without having to make contact with the touchscreen.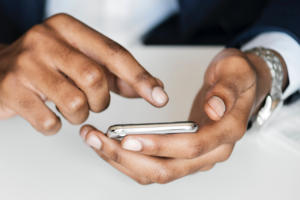 Would an Apple implementation succeed where others have failed? Hard to say: its advantages may be limited over a traditional touchscreen, and it's not a particularly discoverable manner of interaction, which has arguably been a challenge for the company's 3D Touch feature as well.
Then again, Apple looks at a lot of features that don't necessarily ever see the light of day, and there's no guarantee that this—or any of the aforementioned developments—will end up in a shipping product. Apple is, in many ways, a circumspect business compared to many of its competitors; it takes the time to think through its products and deliver only the technologies it thinks can really make a difference.