If you've used previous tools such as iPhoto and Aperture for managing your photos and videos, you can wind up with many libraries and miscellaneous files, and be unsure whether you have a definitive set of photos that's not full of wasteful overlaps.
That's the case for Macworld reader John, who has libraries across several software programs and piles of backups to boot. He'd like to consolidate everything in one place and de-duplicate, so he has an authoritative set. He wonders if he'll wind up needing a huge drive to manage all this, too. (Probably!)
Apple offers no real help with this, except recognizing duplicates of certain kinds when importing images from another source. You need to turn to third parties for help. My best recommendation here is PowerPhotos from Fat Cat Software, a unique app that contains a lot of tools you might have hoped Apple would have built into Photos by now, including library merging and de-duplication of media. It's $30 and it's worth every penny.
We last reviewed the software at version 1.1 and gave it five mice, and it's only gotten better since then. Its developer continues to update it for each macOS release, and is preparing a Mojave version after its release later this year.
Because John (and many of us) have a mix of older libraries and unsorted media, his best option is to upgrade all his iPhoto and Aperture libraries that he believes contain different media to Photos. Photos will create a separate library for each, which is fine. He should also import any miscellaneous images and videos into his main Photos library.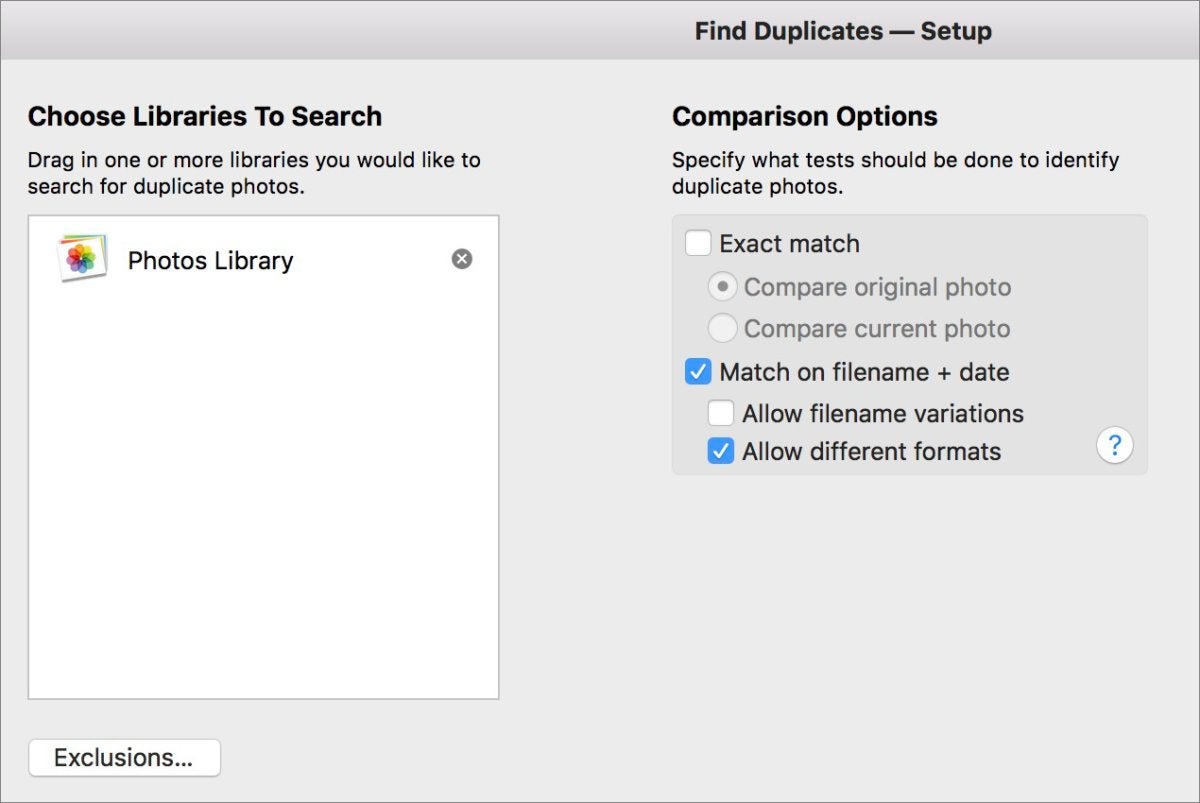 With all these libraries and imports, he should first use PowerPhotos to merge all the libraries into a single massive one via Library > Merge Libraries. John noted he has nearly 3,000 videos and over 60,000 photos already in his Photos library. So this will take a long while.
Once PowerPhotos has merged all the libraries, its de-duplication feature (Library > Find Duplicates) will help find many of the extra copies. In some cases, duplicates are hard to find, because file formats or other characteristics vary. But it's easy to match files, names, and other characteristics on set of images that are really just straightforward copies of each other.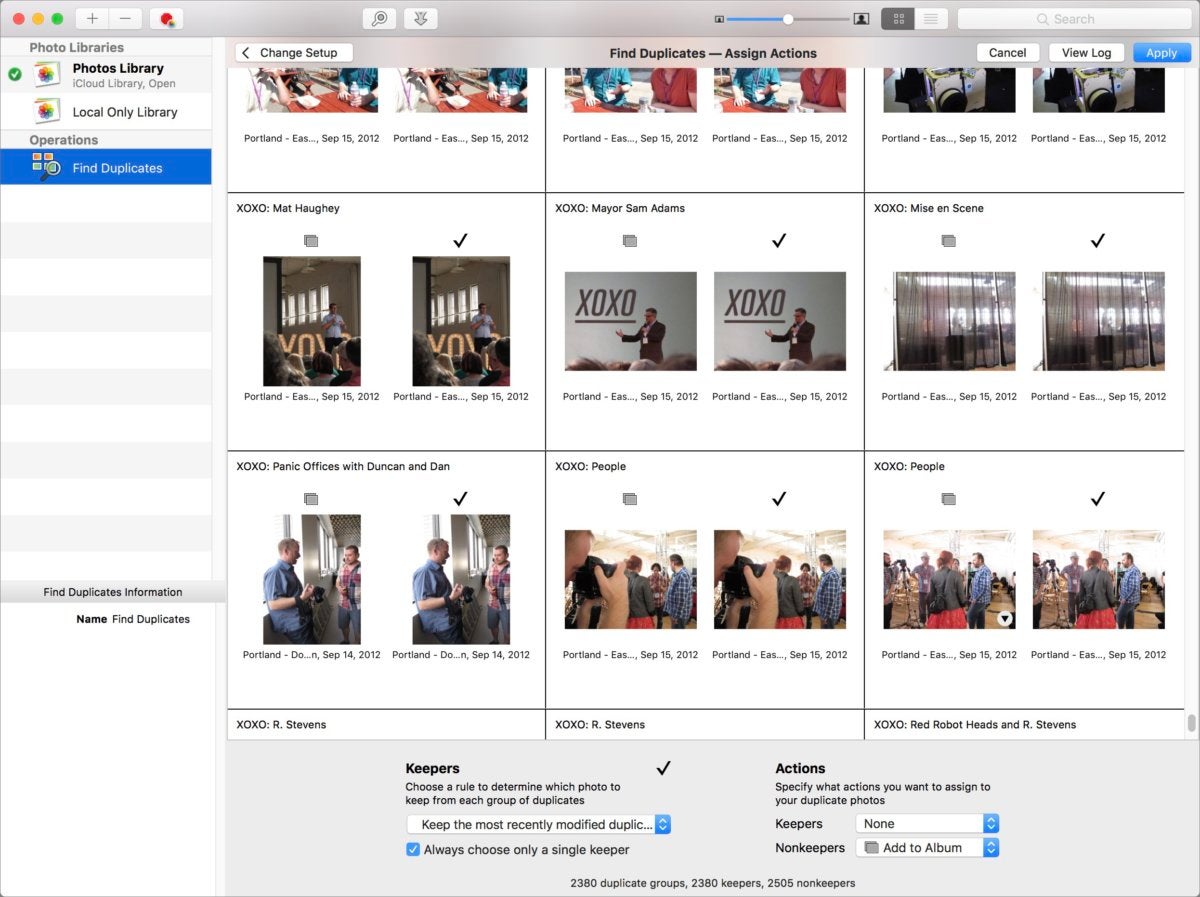 Ask Mac 911
We've compiled a list of the questions we get asked most frequently along with answers and links to columns: read our super FAQ to see if your question is covered. If not, we're always looking for new problems to solve! Email yours to mac911@macworld.com including screen captures as appropriate, and whether you want your full name used. Every question won't be answered, we don't reply to email, and we cannot provide direct troubleshooting advice.