At a Glance
Expert's Rating
Our Verdict
When I got the Mofuu Portable Charger for Apple Watch, the timing couldn't be better. I have an original Apple Watch, and it's over three years old. As you'd expect, the battery doesn't last as long as it used to. I need to charge the watch during the day, and I try to do so when I know I'll be sitting at my computer for a while.
The watch includes Apple's Magnetic Charging Cable Remove non-product link, and I could buy another one to stash in my backpack, but I think Mofuu's charger is a better product to carry. Its magnetic charging base is embedded in a plastic case that also serves as a cable holder. The cable itself is three inches, and you can wrap the cable around the case and tuck the USB-A connector into a slot.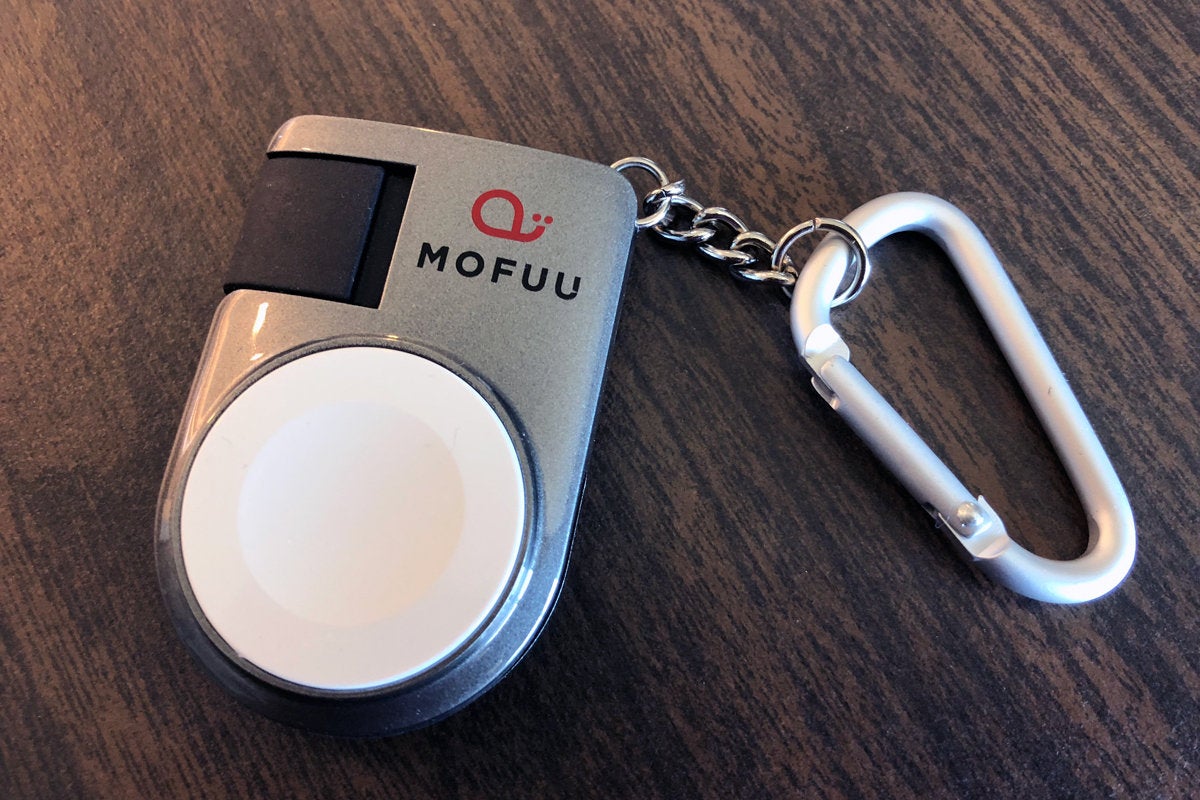 The Mofuu charger has an inch-long metal chain with a carabiner clip for attaching to your backpack or even for use as a keychain. You can remove the carabiner if you'd like, but the chain is fixed to the case.
Charging with the Mofuu Portable Charger
The Mofuu charger plugs into USB-A, so you can use any power adapter with a USB-A port. You can also plug it into your laptop, if it has USB-A. Apple's current MacBook and MacBook Pro have USB-C ports, so you need an adapter like Apple's $19 USB-C to USB Adapter. The Mofuu charges at 5 watts, so it's the same speed as Apple's charger.
The main drawback to the Mofuu is that sometimes the 3-inch cable is too short, especially if you're plugging it into a power adapter. You need to use a power outlet that's close to a shelf, table, floor, or someplace to rest the Mofuu upon. Otherwise, it'll hang there, and the magnet isn't strong enough to keep a hold of your Apple Watch. You could use a USB extension cable, but then you might as well just get Apple's charger. If you plug the cable into your laptop, then the Mofuu can sit next on the table—or even on your lap—next to your computer.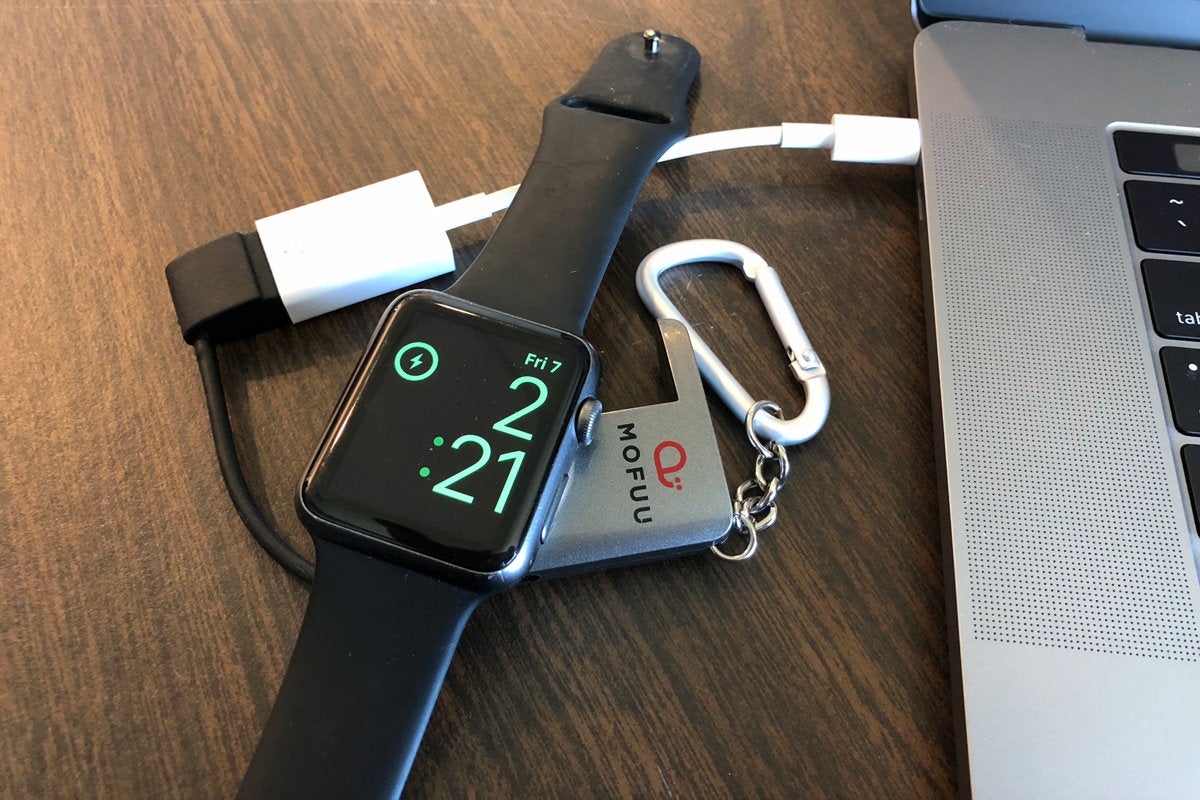 I've been using the Mofuu for several weeks, and it's handy. It has worked without any issues, and it's a lot neater to carry than Apple's charger.
Bottom line
The Mofuu Portable Charger for Apple Watch is a bit more expensive ($33.99) than Apple's 0.3 meter and 1 meter chargers, but it's a lot more portable. It has found a home in my backpack, and if you make heavy use of your Apple Watch, it's handy to have.