There's nothing more disturbing than finding files on your hardware that come from an app you are sure you never installed.
Macworld reader Kevin wrote in asking about a video-management app. It's an app he is positive he never installed on his iOS device, and he was shocked to find a folder in the iCloud Storage view in iOS (Settings > account name > iCloud > Manage Storage).
He noted that the information seemed quite personal, as it had images that seemed to represent all his network devices. I suggested this might be something related to an app he purchased and forgot, but the explanation Kevin uncovered is only slightly related.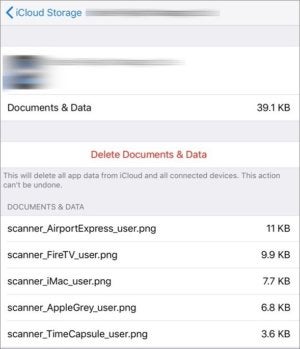 After examining other apps he purchased, he discovered that the developer of a network scanning app he did purchase also makes the video-management program (or at least did in the past). His explanation, which I deem correct, is that the software programmers didn't change all the metadata when they created a new app from what must be a template or an existing project. As a result, the old app's name appears in iCloud Storage, even though it belongs to the new one.
I don't know that Apple examines that during its review process for adding programs to the App Store, but you'd think just for consistency and accuracy, it would be a good thing to check to avoid developers accidentally giving readers palpitations about malware.
Ask Mac 911
We've compiled a list of the questions we get asked most frequently along with answers and links to columns: read our super FAQ to see if your question is covered. If not, we're always looking for new problems to solve! Email yours to mac911@macworld.comincluding screen captures as appropriate, and whether you want your full name used. Every question won't be answered, we don't reply to email, and we cannot provide direct troubleshooting advice.