We at Macworld have been talking a lot about external graphics processing unit (eGPU) support for the Mac in both macOS High Sierra and Mojave, and we'd like for you to join in on the fun. To that end, we're teaming with Razer to give away a Razer Core X eGPU. Not only that, the eGPU will come with a Sapphire Pulse Radeon RX 580 4GB card and a Razer Atheris Bluetooth mouse. Altogether, that's a $650 value. And you'll get it for free.
To sign up to win, all you need to do is sign up through the widget below. You get additional chances to win if you join one of our social media pages, whether it's Twitter, YouTube, or Facebook (and yes, you get an extra chance for each one). The contest ends on Monday, November 12 at 11:59 p.m. Pacific. We'll announce the winner on our Macworld podcast on Wednesday, November 14.
Mac users can especially benefit from eGPUs as they can greatly boost the graphical power of a Thunderbolt 3-powered MacBook Pro or iMac. As many of us who dare to play games on Mac know, the graphics cards that come in Macs usually aren't capable of handling the high settings of the games that come to our system, but reaching those goals is more of a possibility with an eGPU.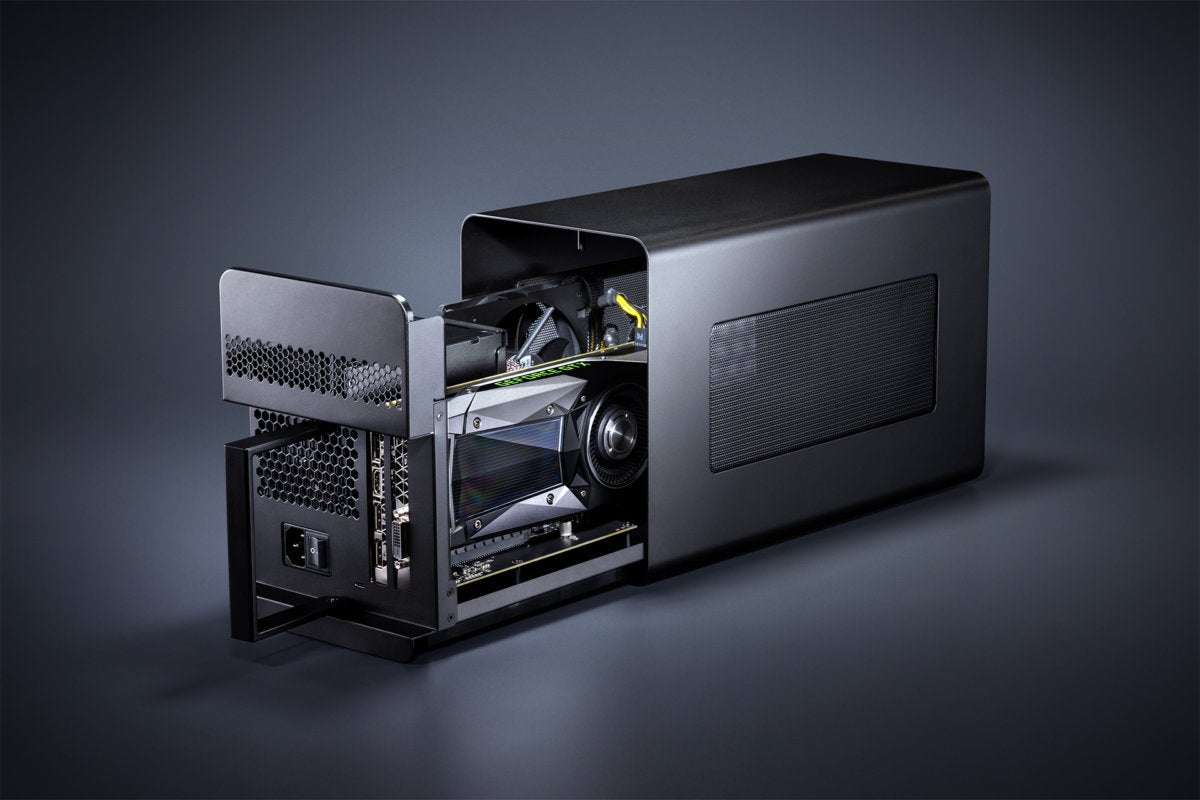 And the Razer Core X gives you an especially good bang for your buck. Essentially, all you need to do is slip the graphics card into the chassis, screw it into place, and the Core X into your machine. It's reliable, it's simple, and it's powerful, complete with a 650W power supply that should be able to handle any new cards that come out in the next few years. It won one of our Editor's Choice awards back in May, and it's the eGPU I continue to use to this day. With macOS Mojave, you can even see the graphical boosts on your MacBook's native display (although you'll still have better performance with an external monitor). For convenience and extra information, I've compiled most of our existing coverage below:
We wish you all the best of luck, and we're excited to learn who wins!