We at Macworld have been talking a lot about external graphics processing unit (eGPU) support for the Mac in both macOS High Sierra and Mojave, and we'd like for you to join in on the fun. To that end, we're teaming with Razer to give away a Razer Core X eGPU. Not only that, the eGPU will come with a Sapphire Pulse Radeon RX 580 4GB card and a Razer Atheris Bluetooth mouse. Altogether, that's a $650 value. And you'll get it for free.
Mac users can especially benefit from eGPUs as they can greatly boost the graphical power of a Thunderbolt 3-powered MacBook Pro or iMac. As many of us who dare to play games on Mac know, the graphics cards that come in Macs usually aren't capable of handling the high settings of the games that come to our system, but reaching those goals is more of a possibility with an eGPU.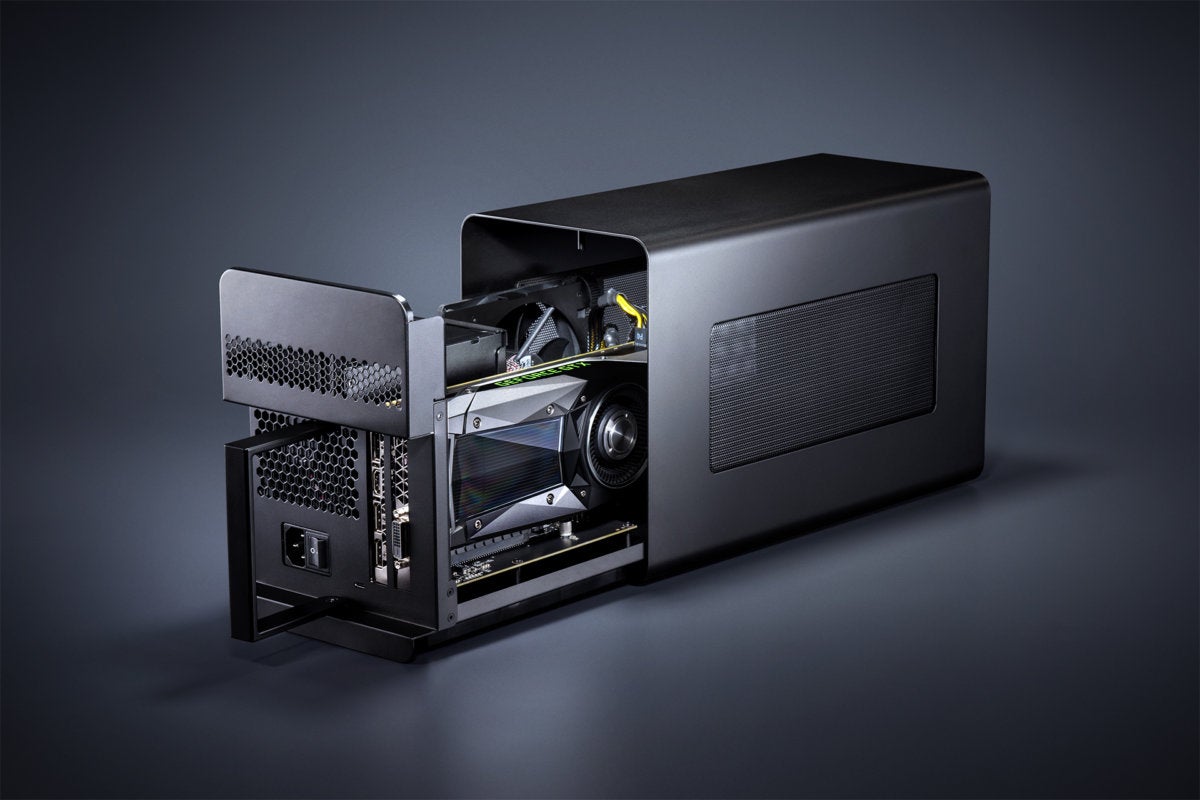 We wish you all the best of luck, and we're excited to learn who wins!
Note: When you purchase something after clicking links in our articles, we may earn a small commission. Read our affiliate link policy for more details.
Leif is a San Francisco-based tech journalist. He's a big fan of fantasy RPGs, and you can find his previous work on IGN, Rolling Stone, VICE, PC Gamer, Playboy, Mac|Life, TechRadar, and numerous other publications.