At 6.5 inches, the iPhone XS Max is the largest of Apple's new iPhones, and it offers the largest iPhone display ever. It also offers the largest battery. So it's not surprising that it's got a large price to match—$1,099 to start. (See our comparison of the new iPhone XS Max, XS, and XR.)
So if you're planning to buy the iPhone XS Max, you'll want a case to protect it. Fortunately, there are already quite a few very nice cases out there. From transparent, to leather, to rugged and wallet designs, we rounded up some of our top picks. As more cases become available, we'll update this article. So watch this space.
Best iPhone XS Max clear cases
The iPhone XS Max might offer just three color options (unlike the six colors of its iPhone XR sibling), but nevertheless you might want to show off the Max's elegant space gray, silver, or gold body. A transparent case lets you do that, while also protecting your investment.
Presidio Stay Clear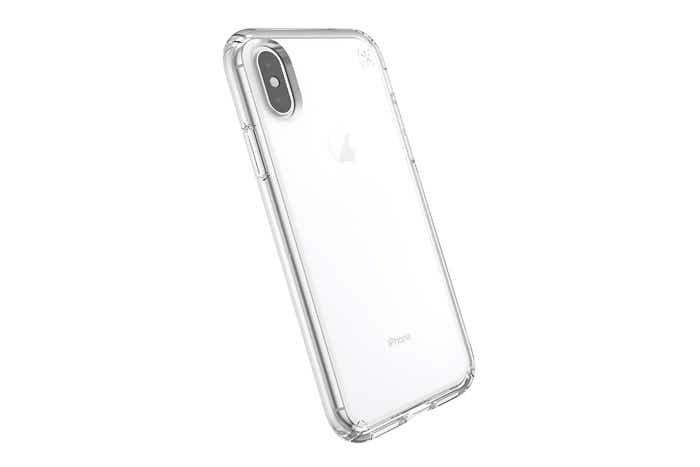 Price: $39.95

Colors: Clear

Wireless charging: Yes

Highlights: Speck's Presidio Stay Clear case is perfect for showing off your iPhone XS Max while providing ample shielding. The case has two layers of protection and a raised bezel, which is meant to protect your phone from drops up to 8 feet. It also claims to absorb UV rays and oil to prevent smudging. To the touch, the case is unflexing and incredibly tough.

Speck provides free shipping and returns in the U.S. And if you're so inclined, you can pay an extra $5 for two-day shipping.
Grip Clear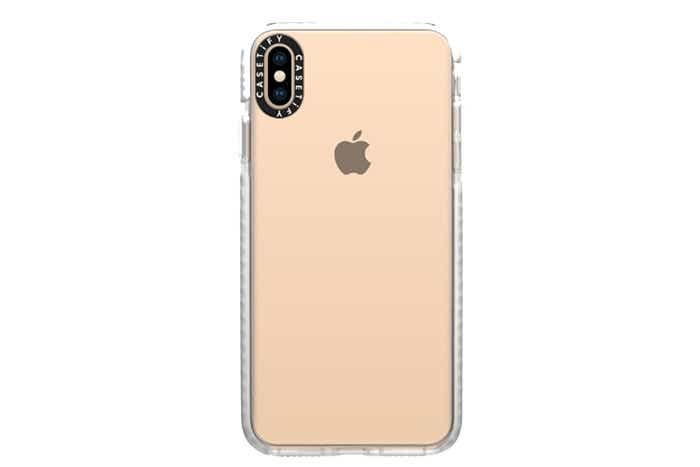 Price: $40

Colors: Black, clear, pink

Wireless charging: Yes

Highlights: Casetify is known for its eclectic mix of cases with striking designs and artwork, but it also has simple, transparent cases. The Grip Case is one of them, providing lightweight protection and a smooth finish that keeps your iPhone safely in hand. The border of the case also has three alternate colors to choose from. If you want even more protection, you can also go for the clear version of the Casetify Impact for $5 more.

Casetify only provides a 6-month warranty, and shipping is included on orders more than $35.
Plasma ICE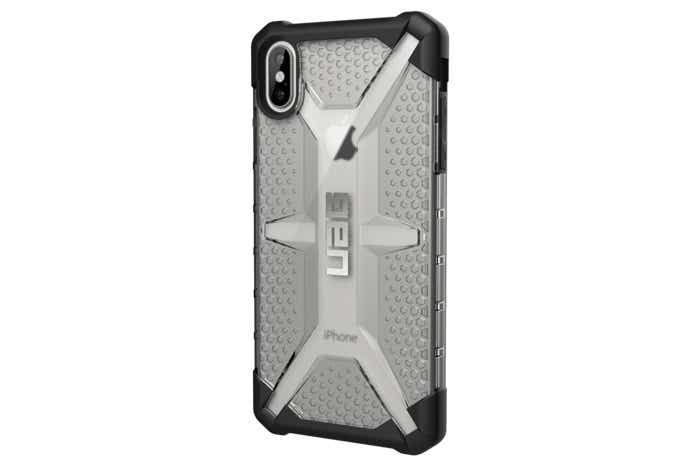 Price: $39.95

Colors: Ice, ash, cobalt, magma

Wireless charging: Yes

Highlights: UAG's cases both look and feel indestructible. The Plasma Ice is no exception, but it also shows off your iPhone through its clear back. Despite its rugged design that meets military drop-test standards, the case is surprisingly light. The buttons are also oversized and easy to press.

UAG's cases come with a 1-year warranty and include free shipping in the United States.
Best iPhone XS Max wallet cases
These cases provide protection for your phone and a handy way to carry your credit cards and cash, thereby eliminating the need to carry a separate wallet. Gotta love that.
Best iPhone XS Max protective cases
If you protection is your aim, then these cases are your gain. Case makers carried out rigorous drop tests to ensure they can shield your iPhone from some of the worst mishaps.
Best iPhone XS Max leather cases
Who doesn't love leather? (Unless you're a vegan, of course.) Here are some of our favorite leather iPhone cases money can buy.
Ranger Case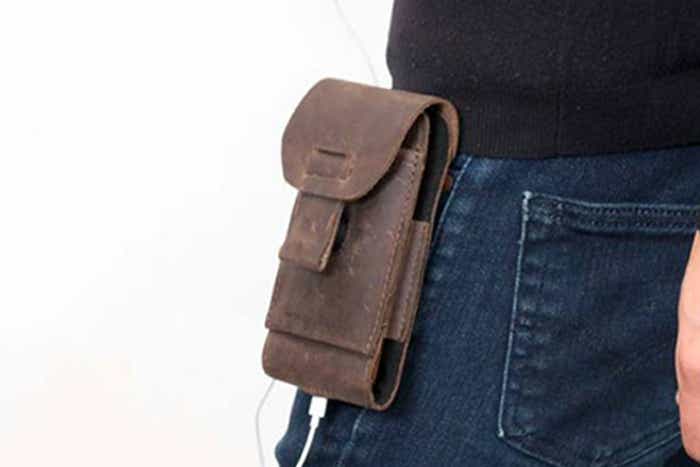 Price: $89

Colors: Black, brown

Wireless charging: No

Highlights: This San Francisco-made iPhone case from WaterField will complete your executive look. The case is made from thick leather and has a strong magnetic clasp on the back and front. So no need to worry about it falling off your belt, pocket, or wherever else you attach it. It also sports another interior pocket that could hold a small wallet or some bills and cards. And the iPhone pocket itself is roomy enough to fit a phone already surrounded by a relatively thin case.

The Ranger is pricey at $90, but it feels well-made and looks expensive. Plus, WaterField offers a lifetime warranty and charges only $2 for first class shipping.
Phone Case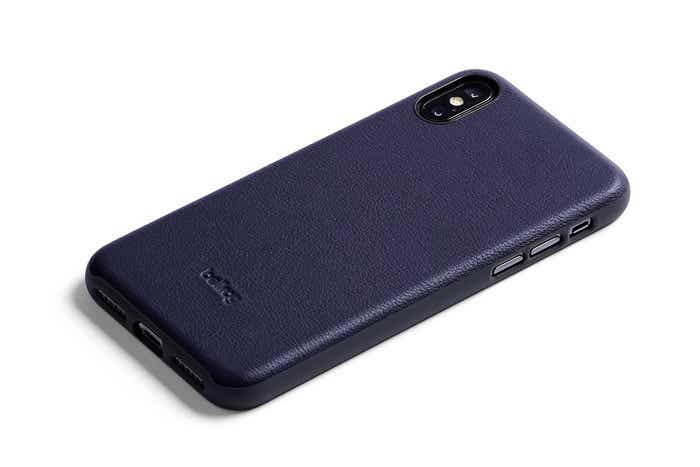 Price: $45

Colors: Black, blue, caramel, coral, grey

Wireless charging: Yes

Highlights: Bellroy is known for its leather products, and the humbly titled Bellroy Phone Case is no exception. It's simple, timeless, and very light for a leather product. (This is thanks to it being a mixture of both leather and polymer.) The fit around the iPhone XS Max is also perfect.

Just like other Bellroy cases, the Phone Case comes with an impressive 3-year warranty. Shipping to the United States is included.
Thin iPhone XS Max Leather Case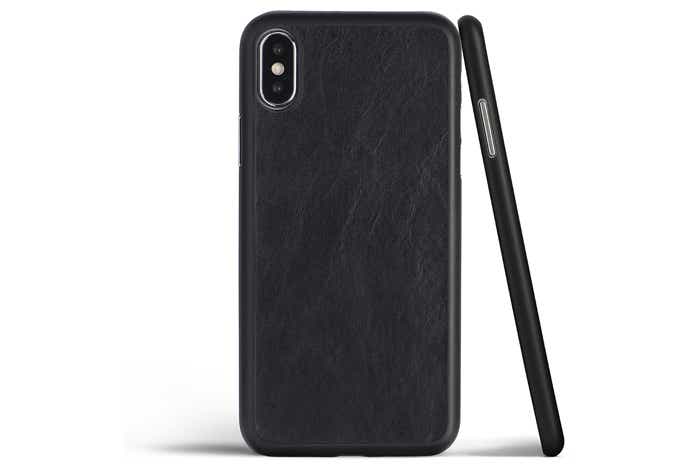 Price: $29

Colors: Black

Wireless charging: Yes

Highlights: Thin and leather, what's not to love? Even more impressive is how this case from Totallee is just as thin and light as the company's plastic cases. And it will only set you back an additional $4. It's leather body also appears more shock absorbant than the company's plastic shells.

Just like the other cases, Totallee provides a 2-year warranty and a 30-day money back policy. Standard shipping will cost $4.99 for 2-5 business days or $8.99 for 1-3 business days. Orders over $35 include free shipping worldwide.
Best iPhone XS Max thin cases
The iPhone XS Max looks and feels huge, so maybe you don't want to add more to its girth. These cases will offer some protection but mostly just show off the profile of your iPhone.
Thin iPhone XS Max Case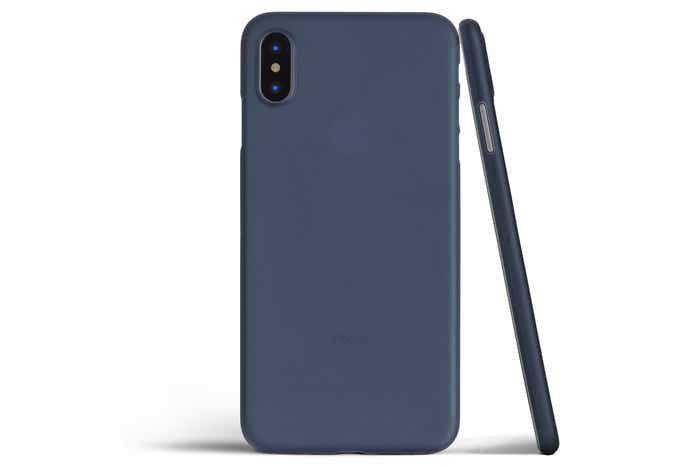 Price: $25

Colors: Matte frosted clear, matte frosted black, matte solid black, matte grey, matte navy blue, glossy clear, glossy jet white, glossy jet black

Wireless charging: Yes

Highlights: At 0.02 inches thin and 0.1 ounces light, this case from Totallee is among the thinnest and lightest you can buy right now. It may be simple in design, but it comes in a wide range of neutral colors in both matte and glossy finishes. The aesthetic is subdued but elegant and reasonably priced at $25. It's perfect for protecting your iPhone from scratches and light drops, but not from more sinister falls. The iPhone XS Max is very durable on its own though, so you might be fine without a more rugged case.

It also comes with a 2-year warranty and a 30-day money-back guarantee. Orders over $35 ship worldwide for free within one business day, so it might be worth buying two cases. If not, you can pay $4.99 for 2-5 business day shipping or $8.99 for 1-3 day express shipping.
SuperSkin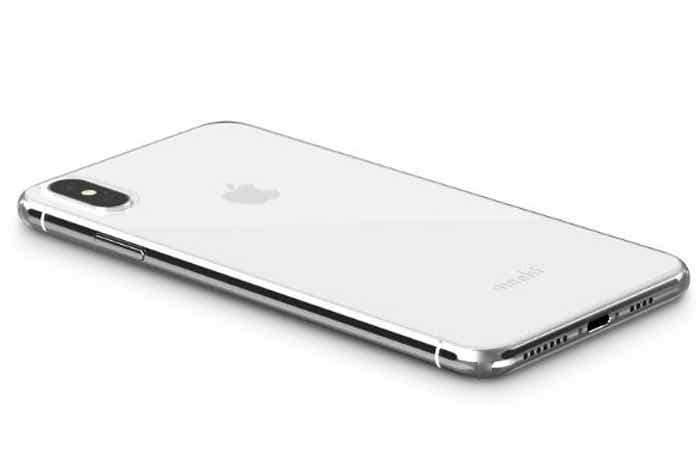 Price: $29.95

Colors: Clear, black

Wireless charging: Yes

Highlights: The 0.35-millimeter thin SuperSkin case from Moshi is nothing short of a miracle. You can barely tell the iPhone XS Max is wearing a case when it's on. But we can't guarantee this "naked" case will provide much protection outside of preventing scratches. It's still unbelievable, though.

All Moshi products have a 1-year warranty. The company also offers free 5 to 7 day shipping to the United States.