Straight up, I'm probably going to buy an iPhone Xs Max when it comes out (and yes, even with my reservations about that tone-deaf name). But I can't deny that for several minutes yesterday, I was seriously entranced by the call of the new iPhone XR. It's packed with the same chip as the iPhone Xs. It comes with almost all of the same internal features. It's got at least one camera that's shared with the iPhone Xs, and it comes in a variety of appealing colors.
All this, and for a comparatively agreeable price of $749, perfectly timed for a phase of my life when I'm trying to save as much money as I can. I don't think I'm alone in feeling this tug. In fact, I feel pretty confident in saying that Apple will sell a ton of 'em.
With the iPhone XR, Apple has given us an up-to-date, premium phone that doesn't come with many significant sacrifices over the flagship model. This marks a significant break with the past. Typically when Apple releases an "affordable" smartphone, it's saddled with some kind of limitation over the hotter model that makes it seem backward and undeniably second-rate.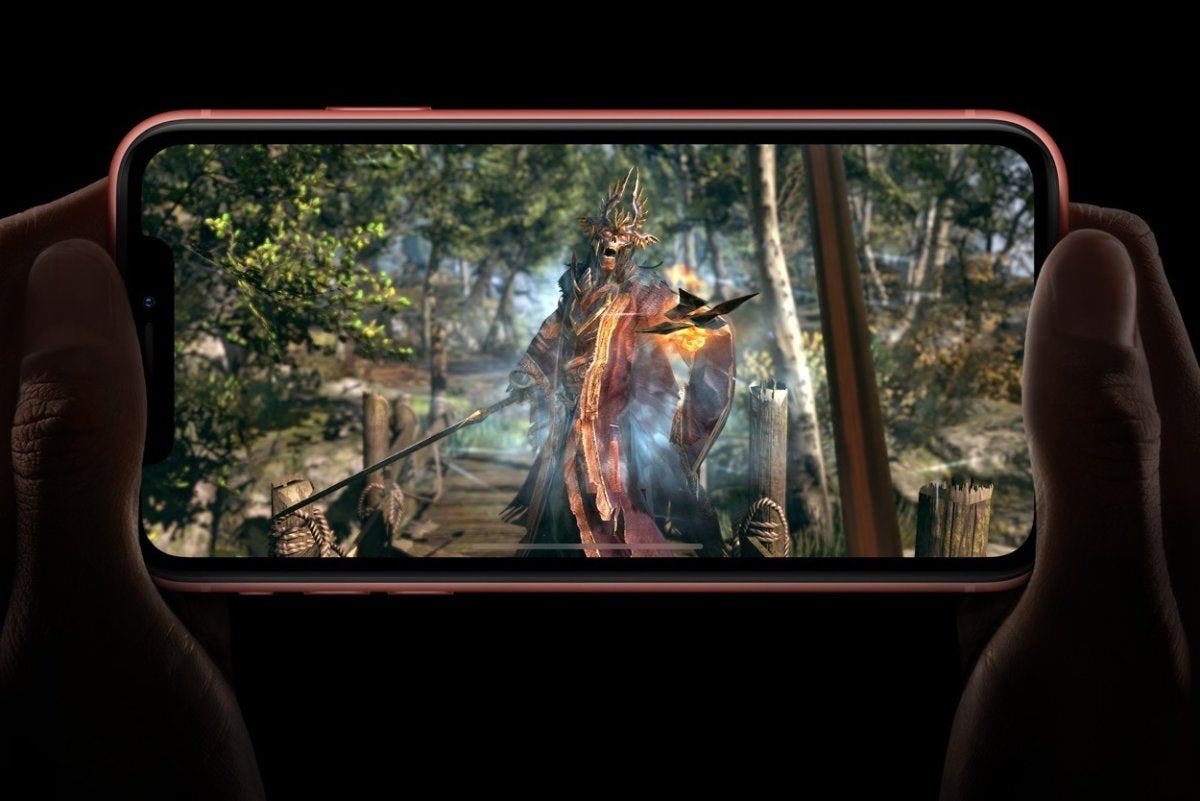 In 2017 in particular, it didn't take much to feel as though Apple was punishing you for trying to save a little cash or hang on to familiar and trusted design elements like the home button.
The iPhone 8, for instance, still had the old bezel-heavy design and lacked the forward-thinking design of the Face ID. The camera was still impressive, but the absence of Face ID and the associated TrueDepth sensors meant that iPhone 8 users couldn't take part in the cool features like Animoji. The iPhone 8 didn't have the iPhone X's cool ability to hide the content of notifications unless the proper user was looking at them. Unlike the iPhone X, the display wouldn't always stay on if you were looking at it but not necessarily looking at it. Tap-to-wake didn't even work.
Mini me
And now look at what we have in the iPhone XR. Functionally, it's basically the iPhone Xs, although with an aluminum casing (rather than stainless steel), and LCD rather than an OLED, and a single rear camera in place of the iPhone Xs's dual cameras. Its display also isn't anywhere near as awe-inducing, limited as it is to a resolution of just 1792×828 and 326 pixels per inch. The iPhone Xs, by contrast, boasts a resolution of 2688×1242 at 458 ppi. It also doesn't support 3D Touch, and instead uses a haptic feedback system that should be familiar to anyone who's used the trackpad on the recent MacBook Pros.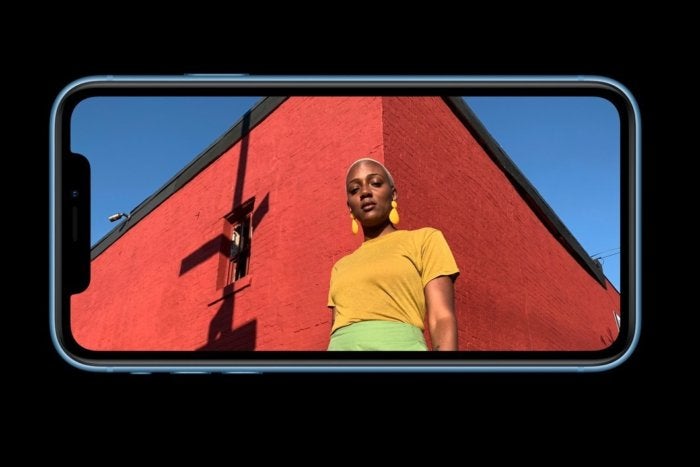 But it'd be foolish to call it a bad display. After all, the iPhone 7 and iPhone 8 both shared the same pixel density, and photos often looked absolutely stunning on them. Importantly, Apple is attempting to give its customers the best phone it can give them without forcing them to fork out $1,000. In this case, Apple has boosted the normal LCD screen into something it calls the "Liquid Retina" display, claiming that it offers the "most advanced LCD in a smartphone" and that it offers the most accurate colors on an LCD display. It even supports Apple's True Tone technology. For a $749 iPhone, that's pretty impressive.
Ultimately, though, these mainly amount to durability and aesthetic differences. In performance, you're probably not going to notice much of a difference. After all, the iPhone XR has the same A12 Bionic chip that's in the iPhone Xs. The iPhone 8 and the iPhone X shared the same A11 chip, of course, but as I've said above, they were quite different phones in everyday use. The biggest difference in design is likely the camera, but Apple is even covering its bases on that point.
Taking the right shot
Apple's attitude toward the iPhone XR's camera demonstrates that it's making clear attempts to provide similar experiences among its new phones even when the onboard technology technically doesn't allow for it. It's a good camera, being the same 12-megapixel f/1.8 wide-angle lens that you'll find on the iPhone Xs. Unfortunately, it lacks the separate telephoto lens that you'll find in the iPhone Xs, which may lead you to think that it can't do the gorgeous Portrait Mode shots available on the more expensive phone.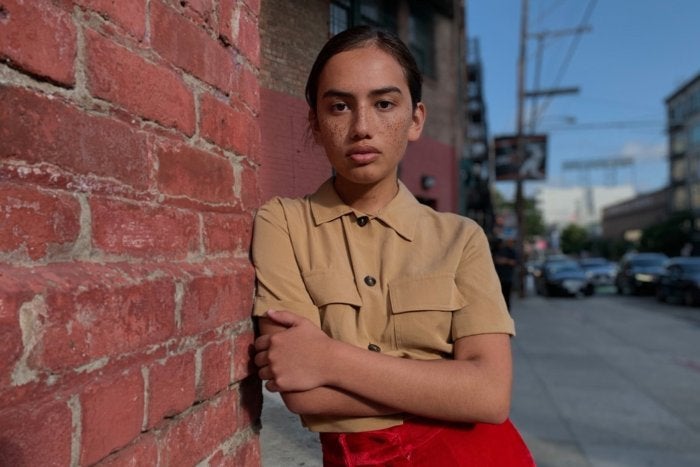 But you'd be wrong, or so Apple tells us. On the stage, Apple showed how it had managed to make Portrait Mode work with a single lens with the help of some tweaks to the neural engine and image signal processor, and the results on stage looked almost as impressive as what Apple was showing us with the iPhone Xs. In some ways, Apple's action here is a direct challenge to the Google Pixel, which showed that it's possible to achieve those same effects with a single lens. For many Pixel buyers, the price and the camera features were what led them to move away from the iPhone. With the XR, though, Apple is on the right path to winning them back.
Nor does Apple scrimp on the options. Much as with the iPhone Xs and iPhone Xs, the iPhone XR also supports Smart HDR for bringing better highlights and shadows to photos, as well as the impressive option to adjust the depth-of-field from f/1.8 to f/16. For a phone that doesn't include a second lens, that's impressive.
Getting what you pay for
No, the iPhone XR isn't cheap. It starts at $749 for the 64GB model, and the models with more storage will almost certainly push past $800. There are still plenty of people who will likely balk at calling it a "budget" phone, especially when compared to many of the Android options available.
But the iPhone XR reveals that Apple really was paying attention to all the folks who claimed last year that $1,000 was way too much to pay for the best new iPhone with the best new features.
Still, the big idea here is that you shouldn't feel as pressured to spend $1,000 for Apple's Big New Thing.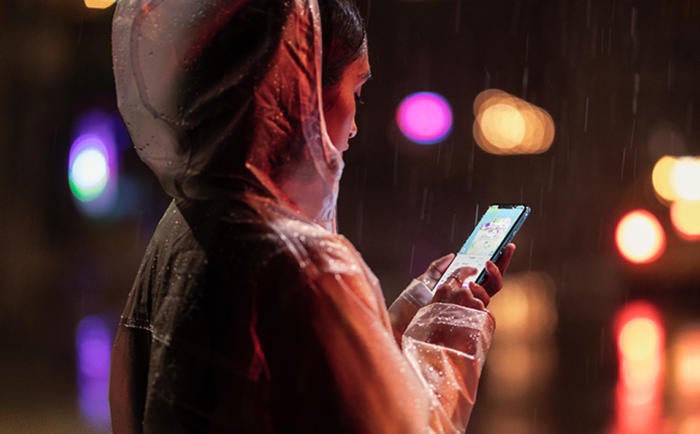 Rather than offering more budget-conscious buyers an alternative model rooted in the traditions of Apple past, this year it's giving us a lower-cost phone that lets as widely an audience as possible partake in virtually all of the new features. Some buyers will have higher-end models, of course, but the gap will chiefly be cosmetic. And that's the way it should be.
I don't think Apple is getting enough credit for this. In fact, I don't think it's a stretch to claim that the iPhone XR could turn out to be Apple's bestselling new phone by this time next year. Unlike last year's punditry with the iPhone 8 versus the iPhone X, that shouldn't be seen as a mark against the higher-end Xs, but rather a sign that Apple is remembering that it's at its best when its best new experiences are shared among all of its users.
At a time when I sometimes find myself questioning Apple's direction, I find that the iPhone XR is a sign that Apple is still on the right track.