Sure, there's ample underground parking and free food, but the biggest attraction at any Apple media event is the chance to get your hands on new Apple products more than a week before they go on sale to the general public. I was there at Apple Park on Wednesday to see (and use) Apple's latest iPhones and Apple Watch. Here's what I learned.
iPhone X, everywhere
A year ago, Apple declared the iPhone X the future of the smartphone. From the perspective of September 2017, this is the future—and the biggest story out of Wednesday's event is that all of Apple's new iPhones are a part of the iPhone X family. Every single one of them has glass front and back, with edge-to-edge screens and Face ID. If you buy a 2018-model iPhone, you will be buying an iPhone X—and flipping up from the bottom of the screen with your thumb to unlock rather than pressing a home button.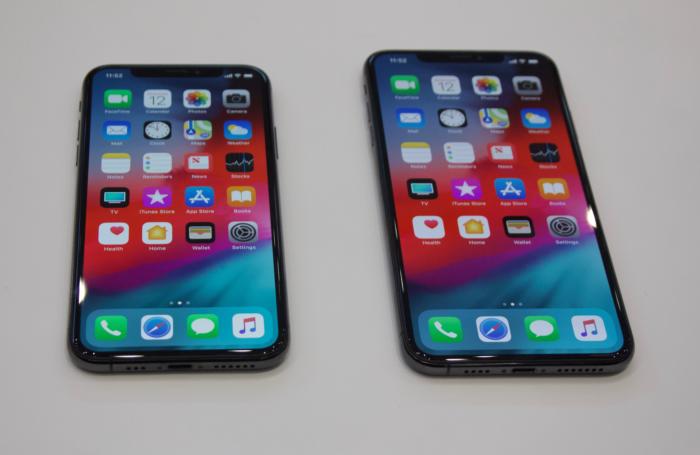 The iPhone XS itself is pretty much the iPhone X on the outside, though it now comes in a gold option. On the inside, of course, it's upgraded—with the faster A12 Bionic processor, including an improved Neural Engine for faster machine-learning-augmented features. On the outside, though, you'd be hard pressed to tell an iPhone XS from an iPhone X, unless it's a gold model.
There's no mistaking the iPhone XS Max model, though. It's like a scaled-up iPhone X, with the same design and style—just larger. After a year getting used to the iPhone X, I have to admit that the iPhone XS Max didn't seem enormous in my hand at all. (As opposed to the iPhone Plus models, all of which have seemed enormous to me.) Maybe it's the giant screen, with an utter lack of bezels. People who loved the iPhone Plus are going to love the iPhone XS Max… if they choose it over the other big iPhone Apple introduced Wednesday.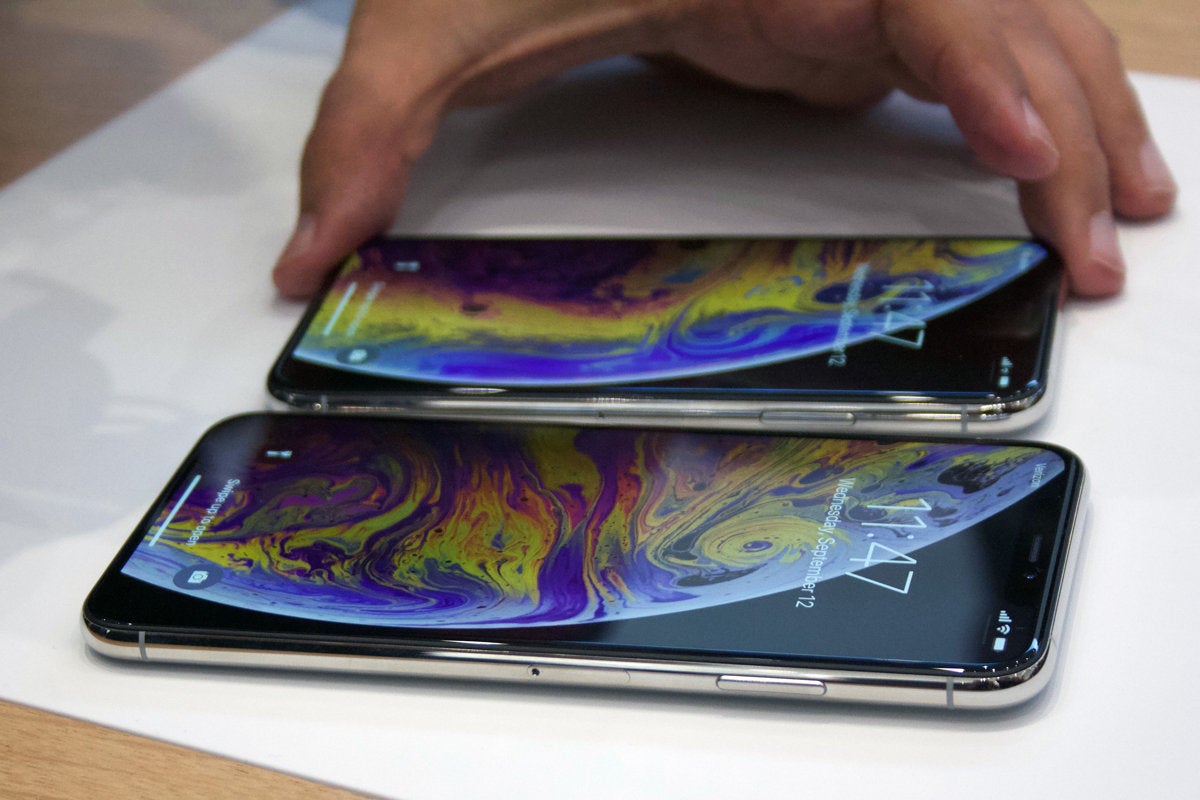 iPhone XR adds more color
Leave it to the company formerly defined by a six-color logo to release an iPhone in six colors. The new iPhone XR comes in Blue, Yellow, Coral, Red, Black, and White. It's an interesting design, with an anodized aluminum band around its edge, and a glass back.
Individually, the two design elements are really eye-catching. When you're using the phone, enough of the aluminum ring shows around the edges for you to know what color phone you're using. And the back sides are gorgeous, all glossy and brightly colored. My only hesitation is that I'm not sure how well the two materials mesh with one another. The back of the yellow iPhone XR is gorgeous, bright as a banana, but its aluminum ring looked… gold. It's a materials mismatch that didn't really work for me, but maybe most people won't care.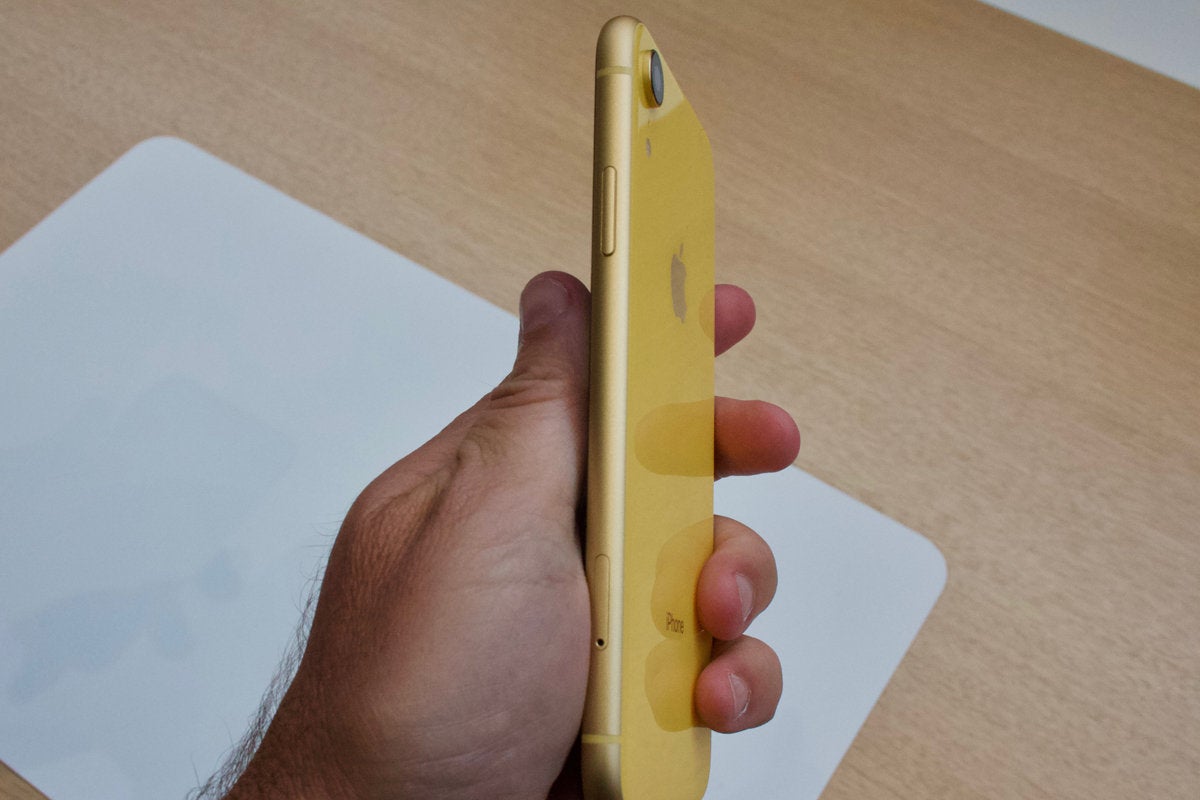 The most important feature of the iPhone XR is its $749 price tag. That's the traditional price of the iPhone Plus models—at least, until last year, when Apple raised prices across the board. So this isn't a revolutionarily cheap product, but it's the cheapest iPhone X model ever, at $250 less than the iPhone X (and now, the iPhone XS).
To make an iPhone with a large 6.1-inch diagonal screen at that price, Apple has definitely cut some corners. The screen's LCD rather than OLED, which means it won't offer the kind of dynamic range (vibrant colors, blacker blacks) as the iPhone XS models—but it's still a really good-looking screen. I did not look at the iPhone XR's screen and notice anything off-putting about the quality. Apple's serious when it says this is the best LCD screen it's ever put in an iPhone.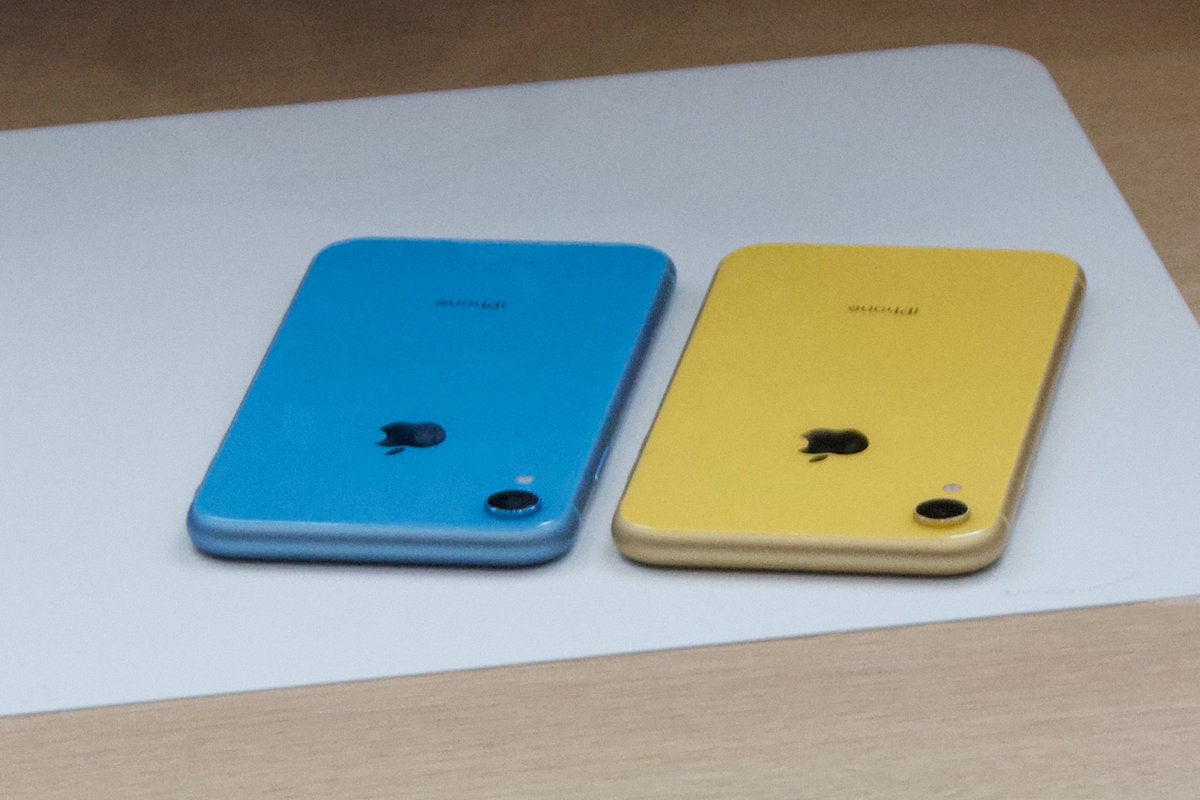 Size matters?
With the removal of the iPhone SE from the product line, and the lack of any update to the iPhone 8 size class, this is a perplexing collection of products from a size standpoint. If you're a fan of larger iPhones, you've got a great couple of choices—a $749 model that compromises on a few features and an $1099 model that doesn't.
If you're a fan of smaller phones, though, all you've got is the $999 iPhone XS—which is itself larger than the iPhone 6/7/8 series, let alone the SE. As someone who has never liked larger phones, I adapted to the iPhone X easily and have been very happy with it—but I understand that for people with smaller hands (or pockets) it might be a bridge too far. And it's also much more expensive. These three new phones are here, but what's missing is a $699 iPhone with an LCD screen, powered by the A12 Bionic processor.
Will that make a difference? I've already heard from some friends who are pondering an iPhone 7 or 8 purchase now that the iPhone SE has vanished from the product line. I think it's worth anyone considering one of those devices to give the iPhone XS a try if they can, but it costs $400 more than the iPhone 8. That's a big gap. It will be interesting to see how Apple's iPhone sales track this year. Apple seems to feel that the right play here is large phones, not small phones. Given worldwide trends, it may be right—but that's no consolation to fans of smaller phones.
Keep watching the Watch
The Apple Watch Series 4 is completely recognizable as an Apple Watch, and old watch bands are still compatible with it. Yet this is actually the biggest design change the Watch has seen in its existence. It's noticeably taller and even a tad wider, but thinner, and the corners of the device are tucked in a little bit, too.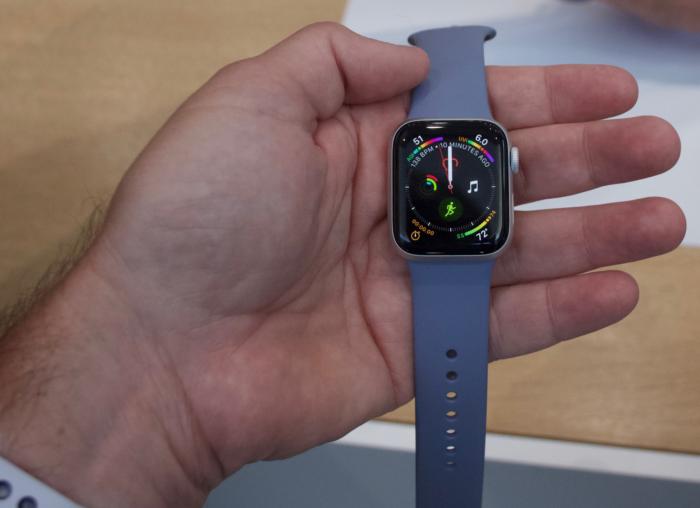 But what you'll really notice with the Series 4 is that screen. It's pushed all the way out to the edge of the glass face of the Apple Watch, so far out that the edges of the screen are rounded (to match the rounded glass) rather than rectangular. On a device this small, adding a few pixels in every dimension can lead to huge improvements, and Apple has built new watch faces (with more, and larger, complications) in order to take advantage of those pixels.
Yes, dramatically increasing the screen space on your device while only marginally increasing its size is a page right out of the iPhone X playbook. The iPhone X showed it worked, and the Apple Watch Series 4 will also benefit it. Of all the new Apple products I got to handle Wednesday, the Series 4 was the one I'm the most excited about.
Note: When you purchase something after clicking links in our articles, we may earn a small commission. Read our affiliate link policy for more details.