Since its introduction four years ago, Apple fans have been pleading for the ability to use third-party maps program with CarPlay. Apple's phone-powered in-dash infotainment software has a lot going for it, but being stuck with Apple Maps was definitely not a feather in its cap.
With iOS 12, our worries are over. Not only is Apple Maps getting dramatically better, but CarPlay is getting an official mapping interface for third-party developers. It takes more than the iOS update to enable CarPlay support, though. The mapping apps themselves need an update.
Just a day after the iOS 12 release, Google is on point with a Google Maps update to support CarPlay.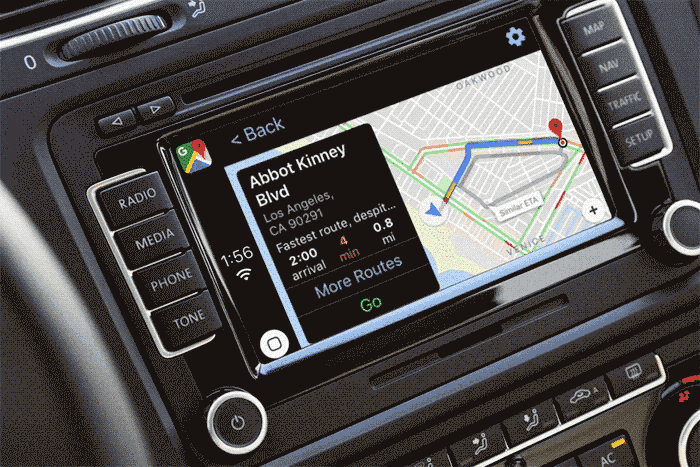 According to the Google Maps blog, it's ready with all the features we'd expect of a quality phone-to-car navigation experience.
Real time information when you need it: Google Maps on CarPlay features the same navigation experience found in the app. Search for places, see alternative routes and get live, up to date information about traffic jams and delays happening right now. See an up to the minute ETA so you know exactly when you'll be at your destination.

Never miss a beat. You know the drill. You're rushing out the door, and you immediately start navigating on your iPhone to see how long it'll take you to get to your destination. Google Maps on CarPlay lets you start navigation from your iPhone and immediately pick up where you left off once you've connected to CarPlay – because we know that minutes matter when you're pressed for time.

No data? No problem. You can still find your way even if you have spotty reception or an expensive data plans. Whether you're camping in the wilderness or traveling abroad, you can use downloaded maps of an area so you can see directions and use turn by turn navigation even when you can't get online.

These are a few of our favorite things: If you're obsessed with creating lists like we are, you're in luck. You can access any of your saved lists from Google Maps on CarPlay, and quickly navigate to all of your favorite places with a single tap.

Save time when commuting: If you've set up your commute within the app, you can quickly navigate to home or work. While en route, you'll see real time traffic updates about your journey so you can be prepared for whatever the ride has in store.
The Google Maps update is available now, and requires iOS 12 for CarPlay support. Now, we're just waiting on Google's other automotive mapping venture, Waze, to roll out its CarPlay support.