The performance improvements in the A12 Bionic chip used in the iPhone XS and iPhone XS Max certainly sound impressive. Apple says the CPU is up to 15 percent faster, the GPU is up to 50 percent quicker, and the Neural Engine (used in machine learning and augmented reality) is around nine times as fast!
But let's face it: The A11 Bionic in the iPhone 8 and X was already so fast that it put most Android phones to shame. If you have one of those phones, it's so fast and buttery-smooth with iOS 12 that you're not likely to notice a big improvement in performance for most day-to-day tasks.
However, our early testing shows that there's one area where the iPhone XS sees a massive and immediately noticeable jolt of speed, and that's network speed. In our early tests of both cellular and Wi-Fi connectivity, the new phones blow away last year's iPhone X.
Expect much faster cellular performance
We did some quick testing in at least three locations with the iPhone X and the new iPhone XS Max, measuring both cellular and Wi-Fi performance using Ookla's popular Speedtest app. This app measures upload speed, download speed, and latency to a nearby server. That means it's obviously not a test of your maximum theoretical performance (especially your Wi-Fi performance), but is a good indication of the maximum speed you'd get downloading or uploading to the Internet from that location.
From inside our office building in downtown San Francisco, six floors up, we can see that our Wi-Fi download speed is only a little faster, but upload speed is improved over 45 percent.

Connected to T-Mobile's cellular network (which has often struggled in our Macworld offices), upload performance is similar but download performance is about 77 percent faster!

Across town up on the Twin Peaks, where cellular reception can be spotty, we tried testing again on Verizon cellular service and residential Wi-Fi connected to Comcast cable service. This time, we compared performance with an earlier generation phone: the iPhone 7 Plus. Wi-Fi performance is roughly the same—here, both phones have fast enough wireless speed to effectively max out the Comcast internet connection.

But we see a different story looking at the Verizon cellular service. Up in the hills, with the fog rolling in as the afternoon wanes, cellular service can really struggle. With the iPhone 7 Plus, Verizon uploads at a respectable rate, given the terrible conditions, but download speed is less than 1 Mbps. Jumping to the iPhone XS, upload speed is almost 40 percent better, and download speed, while still not great, is almost four times as fast.

What about outside San Francisco? We tried residential Wi-Fi (again with a Comcast cable connection) and T-Mobile service in the suburbs outside Sacramento. Again, we measured notable improvements. Both phones have a Wi-Fi connection fast enough to easily max out our 12 megabit upstream connection, but the new iPhone XS is better able to keep up with our cable connection's higher download performance.

Our cellular service tests with T-Mobile aren't quite as challenging here as inside our San Francisco office or up in the hills, but we're still not especially close to any high-frequency, high-bandwidth towers. Download performance still gets 26 percent better, and upload performance is 2.8 times faster.

Your experience may differ
Networking performance is nothing if not finicky. Your own experiences may vary from our early testing, depending on your cellular provider, location, and the load on the network at the moment. Wi-Fi performance suffers from just as many variables. Though we ran our tests multiple times, and did our best to test in the same locations at nearly the same time to minimize changes in network conditions or interference, it's possible–even likely—that we would get different results if we tested again.
There's no guarantee that an upgrade to the iPhone XS or XS Max will give you a massive boost to your connection, or that we will still see results like these as we continue to test. But our early results are extremely encouraging. We never saw the new iPhone XS perform worse than earlier models under identical circumstances, and it almost always improved connectivity significantly in poor situations.
You should see similar improvements if you get an iPhone XS. Apple has upgraded to a more robust and capable modem—the Intel XMM 7560, most likely—that supports 4×4 MIMO. That's why you see a couple more antenna lines on the iPhone XS, located on the top and bottom edges of the phone. The new XS models also support new carrier technologies, like T-Mobile's 600MHz Band 71 and Sprint's HPUE (High-Performance User Equipment). You should get better reception and performance under almost any circumstances, and if you're in an area where those newer technologies or frequencies are supported, you may see a massive boost in coverage and speed.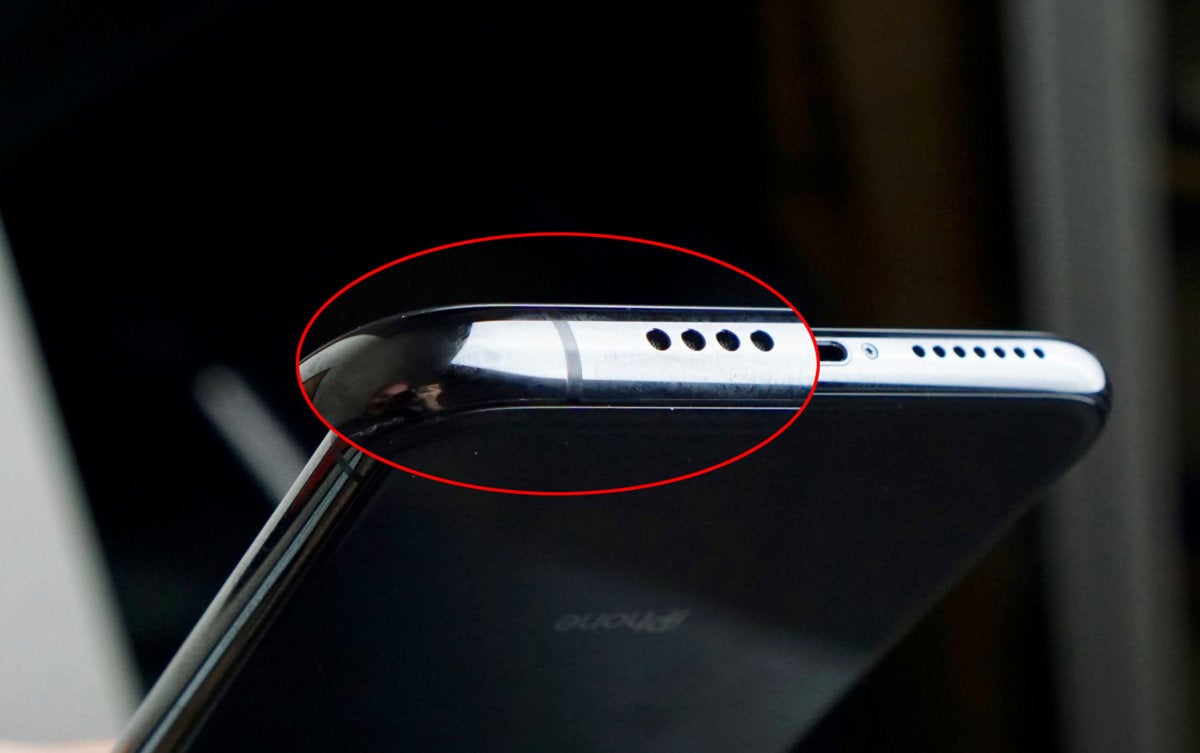 It's true that top-tier Android phones have had most of these technologies for some time. Apple is a little behind the curve here, as it often is with bleeding-edge wireless standards. But that doesn't change one simple fact: If you upgrade to the iPhone XS from an iPhone 8 or X, you'll probably notice a bigger speedup from the wireless improvements than from the A12 Bionic chip, and if you're coming from an older iPhone, everything you do will seem to just fly.