Apple has discontinued its Lightning to 30-pin Adapter, the plug required for modern iOS devices to connect to accessories equipped with a 30-pin connector. The 30-pin connector made its debut in the iPod in 2003, and was the original type used with the first iPhone and iPad. It was replaced by Lightning in iPhones and iPads in 2012.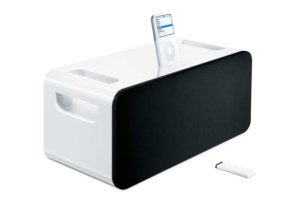 The Lightning to 30-pin adapter is handy if you have an older accessory you like to use, such as a speaker dock. For example, I have an Apple iPod Hi-Fi that I use in my small home office. It's the right size and works well, and I need to use a Lightning to 30-pin Adapter with it to dock my iPhone MX Max. The adapter might as well be a permanent part of the iPod Hi-Fi; it never comes off. But there could come a time where the adapter wears out, or, since it's not fixed to the iPod Hi-Fi, it can get misplaced.
The Lightning to 30-pin Adapter is no longer available from Apple's online store. You might be able to find it in an Apple retail store (as long as supplies last), but your best chance to buy one of these adapters is online through a third party. Here are a few places you can check. The Lightning to 30-pin Adapter has a MSRP of $29; you may be able to find it online for less than that.
Note: When you purchase something after clicking links in our articles, we may earn a small commission. Read our affiliate link policy for more details.
Roman has covered technology since the early 1990s. His career started at MacUser, and he's worked for MacAddict, Mac|Life, and TechTV.