Apple encourages people with the time and tolerance for mild risk to join its iOS and macOS public beta programs each summer after it announces updates the Worldwide Developer Conference. This year's batch were remarkably stable and consistent, which offered a great experience.
Even though iOS 12 is officially here, if you're still in the beta program, you will get beta of iOS 12 updates. For example, Apple recently gave notice that a 12.1 beta would be installed if beta program participants had auto-updates turned on. How to get off this update conveyor belt? Macworld reader Jason wrote in with just that question.
It's easy:
Open Settings and navigate to General > Profile.
Tap the iOS 12 Beta Software Profile.
Tap Remove Profile.
Enter your passcode if prompted.
Tap Remove to confirm.
If you want to re-enroll, visit the Apple Beta Software Program page and follow the steps to install that profile again.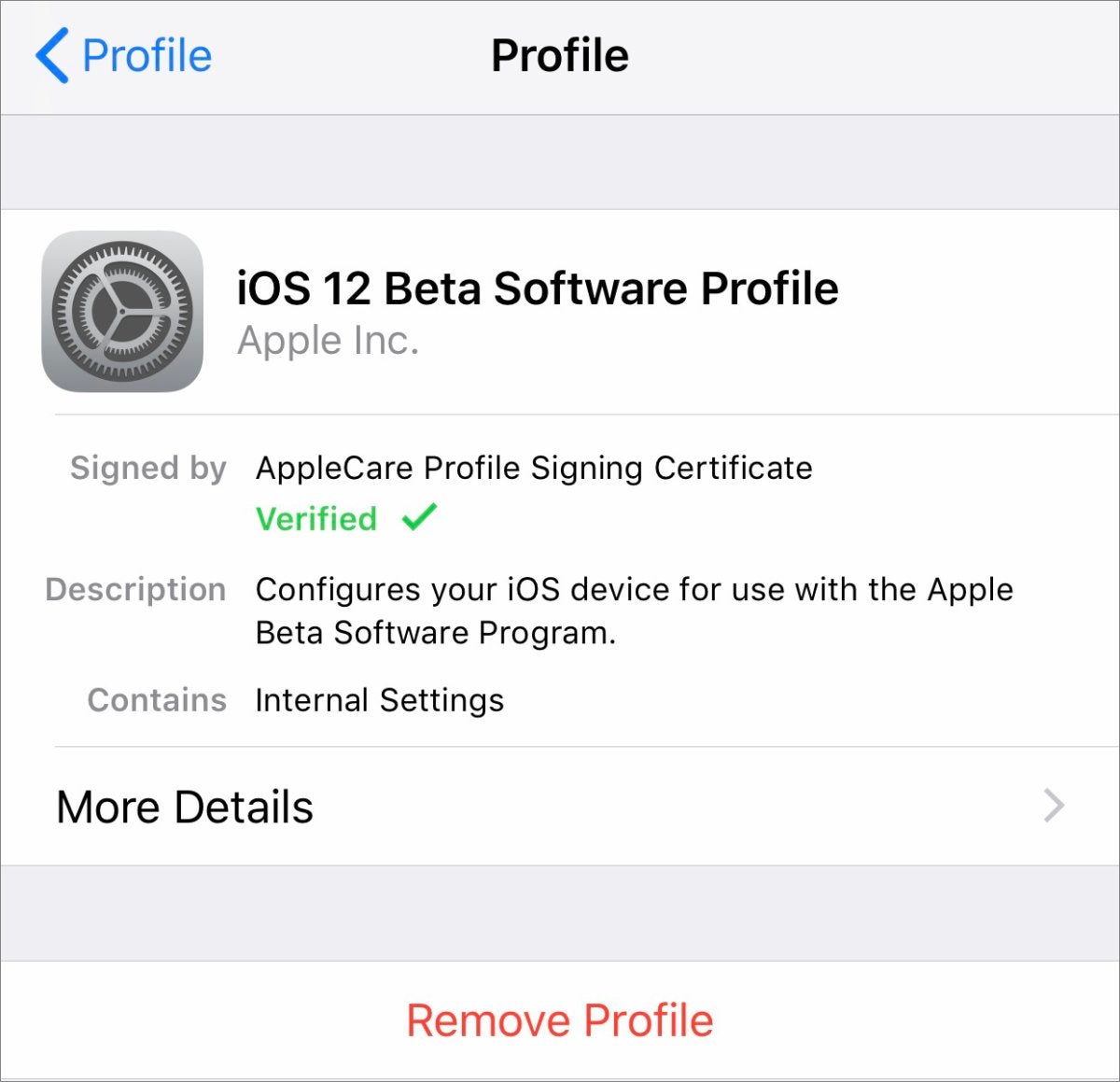 Ask Mac 911
We've compiled a list of the questions we get asked most frequently along with answers and links to columns: read our super FAQ to see if your question is covered. If not, we're always looking for new problems to solve! Email yours to mac911@macworld.com including screen captures as appropriate, and whether you want your full name used. Every question won't be answered, we don't reply to email, and we cannot provide direct troubleshooting advice.