At a Glance
Expert's Rating
Pros
Record, share streaming audio with GPS location
Activate Siri with press of a button
LED mode indicator for smartphone-free use
Cons
Free app only stores data for 24 hours
Limited utility for many iPhone, Apple Watch owners
User must memorize button shortcut combinations
Our Verdict
Best Prices Today: Lotus
Anyone out of diapers in the 1980s will remember those infamous LifeCall television commercials. Although viewers got an unintentional chuckle out of poor old Mrs. Fletcher's misfortune, in the days before smartphones and Bluetooth-connected devices, such medical alert products provided a glimpse of what the future might hold.
Wearable button
The modern equivalent of LifeCall are gadgets like Lotus by Seam, a futuristic-looking disc barely wider than a quarter (34.30mm to be exact) and 14.47mm thick including the built-in clip used to attach the unit to your shirt, belt, or handbag. (The device can also be worn on the wrist or around your neck with optional accessories priced at $25 and $28 respectively.) Available in white or black, Lotus pairs to iPhone via Bluetooth and a free Seam Personal Safety app from the App Store.
Using the pair of buttons located on either edge, Lotus offers three core functions: The ability to record and share your activity as streaming audio tagged with current GPS location; communicate hands-free in an emergency with the assigned guardian closest to you; and issue commands to your preferred voice-activated personal assistant–Siri in the case of iPhone, Google Assistant for those running Android.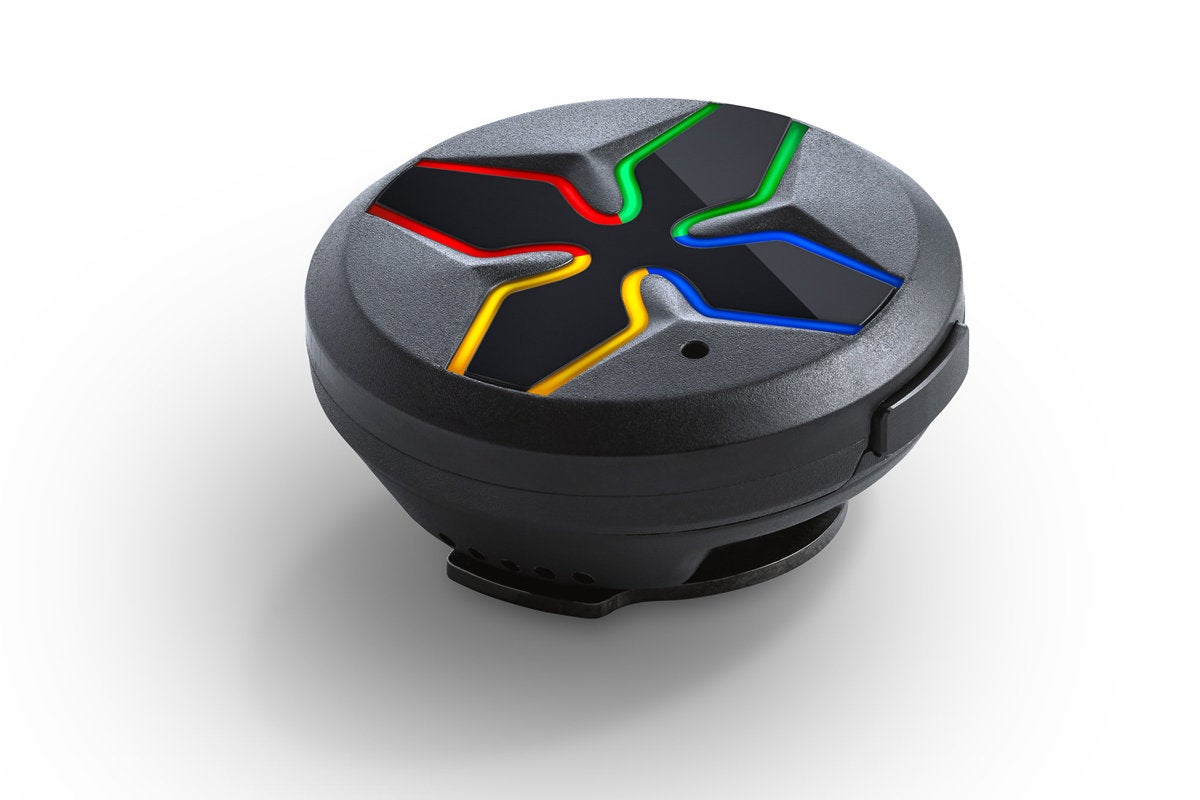 The unique Lotus face features a flower-like LED emblem that glows in different colors depending on which mode the device is in-blue when pairing with Bluetooth, purple in standby, green while recording a log, yellow when sharing audio and geolocation data, red during emergency phone calls, or a combination of four colors when activating the voice assistant, a palette which echoes the familiar Google logo.
A single charge powers Lotus up to 42 hours, enough for a day or two of average use. When it comes time to recharge, simply drop the disc into the included charging case and plug it into any USB adapter you have lying around. An LED indicator on the front glows red, yellow, or green to let users know when the Lotus battery is low, charging, or ready to use.
Journey safer
The idea behind Lotus is a device that requires launching the mobile app as little as possible after pairing. A press of either button summons Siri and her typical arsenal of commands, while pressing both buttons at the same time starts recording a new log; hold one button down to end a log, or both to initiate a call to the guardian located closest to your current location. You can add up to five such guardians, who will be prompted via email and text message to download the app in order to monitor your saved activity; a free account is required to confirm and track dependents, but not to receive emergency calls.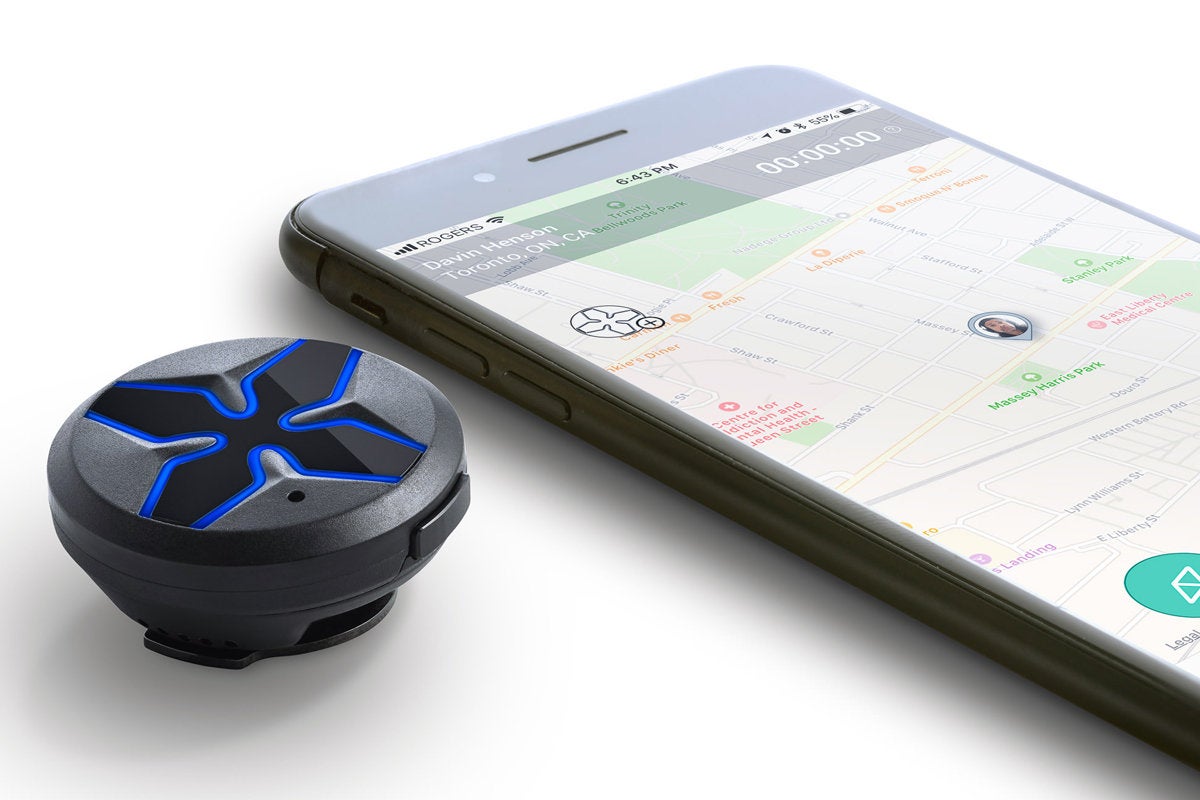 If you have trouble remembering button shortcuts, the Seam app can be used to record and/or share a log, as well as initiate guardian calls. The app also comes in handy for finding a lost or misplaced Lotus, as well as disabling voice assistant mode and adjusting LED brightness or speaker volume. I found the latter to be less than ideal even at the highest setting-especially during phone calls-although the built-in mic fared much better.
The Seam app is also used to store recorded journeys, an important feature for any personal safety device should the wearer run into trouble. Unfortunately, data is only saved for 24 hours and can't be downloaded without a Seam Plus subscription ($6 monthly, $15 quarterly, or $48 annually), which also extends storage to 90 days. Three months are included at no charge when pairing your Lotus for the first time, but the device remains otherwise functional in free mode.
Although marketed as a trendy lifestyle gadget for millennials, Lotus will primarily appeal to caregivers of older iPhone owners. However, these are the exact same users who are most likely to be stymied trying to remember which buttons control what commands. Outside of the novelty of recording journeys, this gadget isn't likely to hold much appeal for Apple Watch wearers either.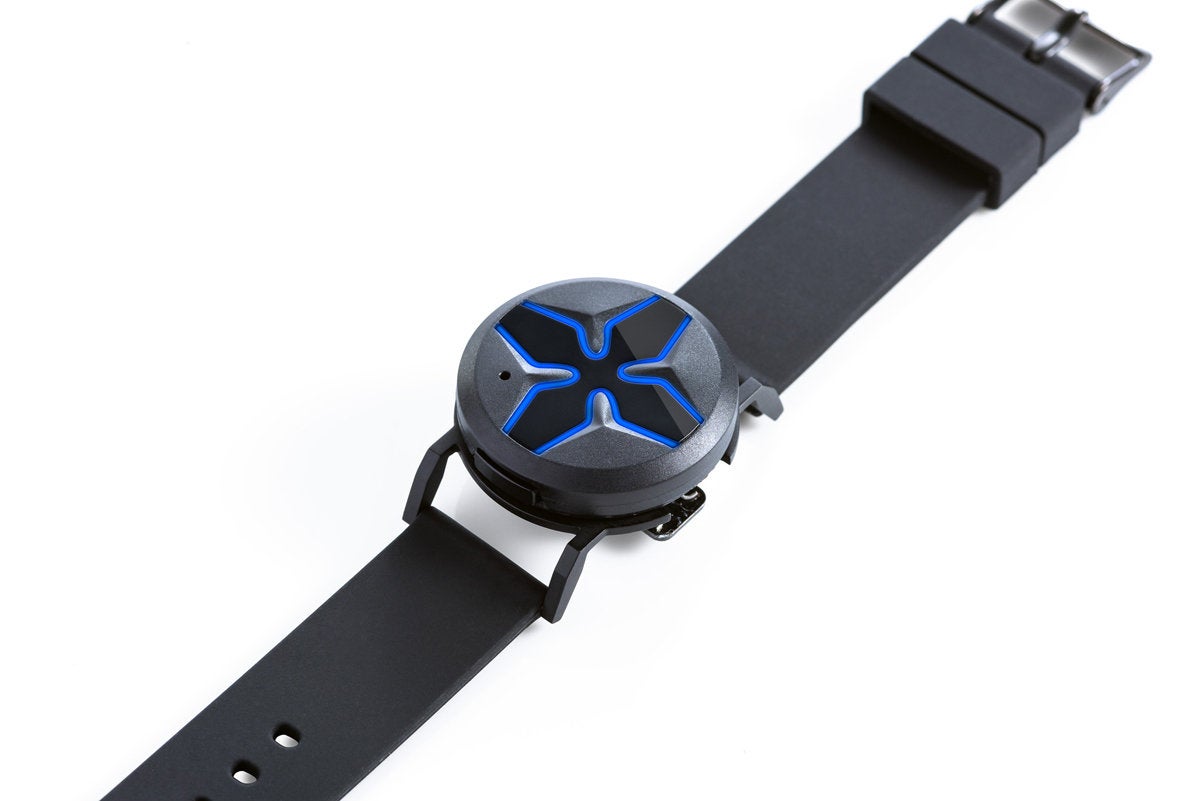 Bottom line
Bluetooth wearables always sound like a neat idea but fumbling blindly with buttons will never be as intuitive as tapping the screen of a smartwatch or smartphone. There's a lot to like about Lotus too, but the target audience will be better served by an Apple Watch or even apps alone.