Apple on Wednesday unveiled a revamped privacy website to educate users on how the company handles the personal information that it collects. The website covers how your data is protected, who can access it, and iOS and Mac features you can use to further protect your personal data.
Apple's new privacy website also now lets you get a copy of the data that Apple collects about you. Here's how to get your copy.
How to download your personal data form Apple
1. On the Apple privacy website, go to the Manage Your Privacy section.
2. The top of the Manage Your Privacy website is a section called "Here's how to manage your privacy." Click on Manage your Apple ID.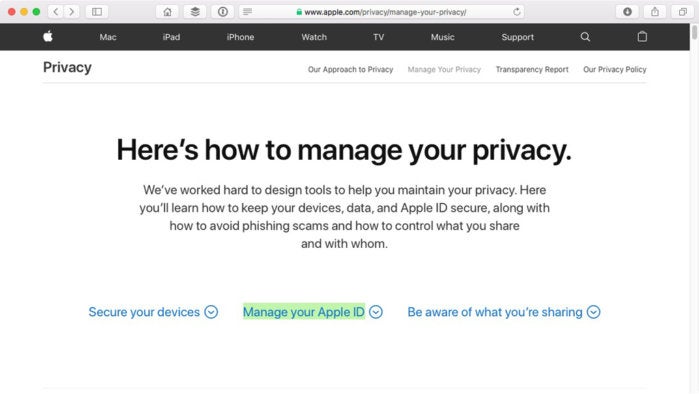 3. Scroll to the "Take charge of your data" section. Click on Visit your Data and Privacy page.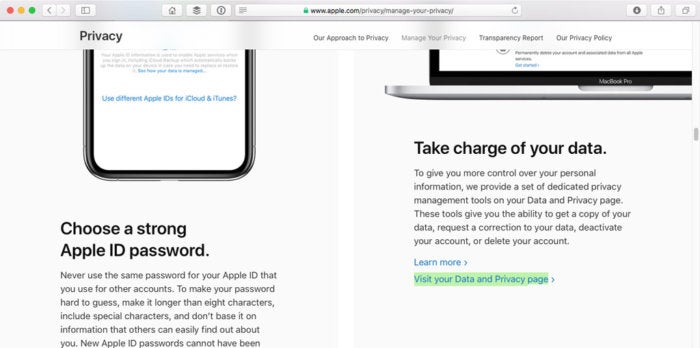 4. You will need to enter your Apple ID and your password.
5. If you have two-factor authentication on, you will get an alert saying that your Apple ID is being used to sign in to a device. Click Allow and you will get a passcode that you'll need to enter into the website.
6. On the Data and Privacy page that appears, look for a section called, "Get a copy of your data" and click on the Get started link.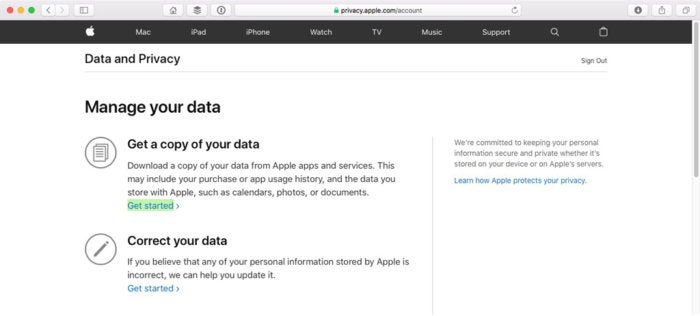 7. On the "Get a copy of your data" page, you can choose the data points you want to download. Select the points you want, or click on the Select All button if you want everything.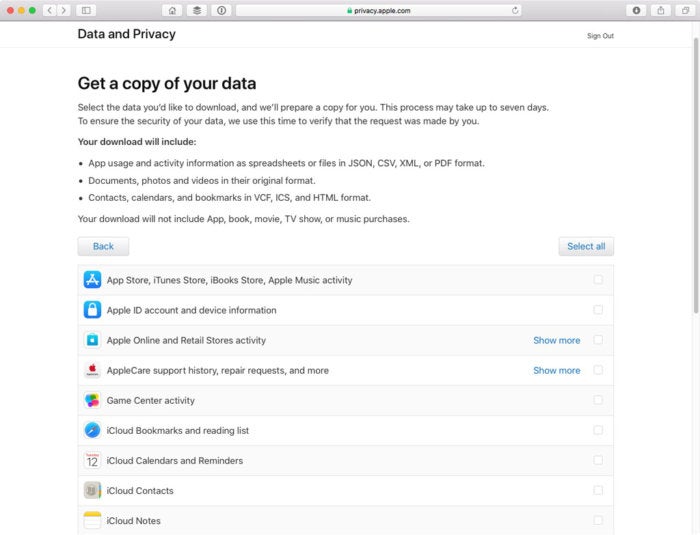 8. At the bottom of the page is a section labeled, "The following items may be large and take a long time to download." Select the items you want.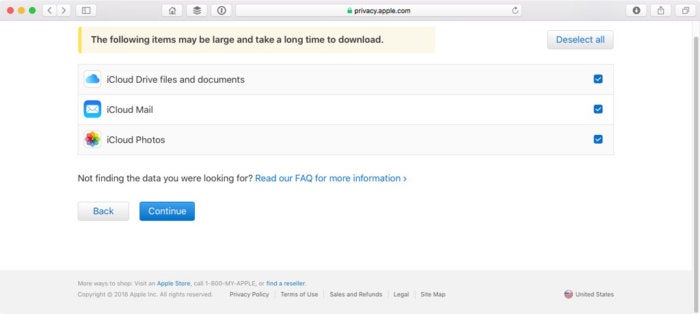 9. Click on the Continue button at the bottom of the page.
10. The next page asks you to choose a maximum file size. You data will divided into the chunks that you define here. Make a selection in the pop-up menu,
11. Click on Complete request. A message will appear that says that Apple is preparing your data, and it may take up to 7 days for you to get your data. You can check online on the status of your request.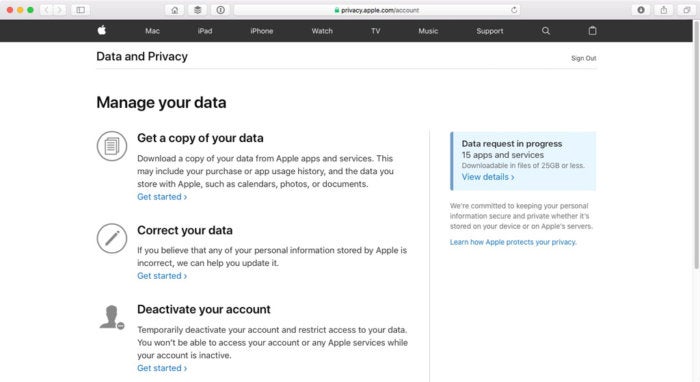 Note: When you purchase something after clicking links in our articles, we may earn a small commission. Read our affiliate link policy for more details.