Apple's holding an event on October 30, and we assume that new iPad Pros—with a new iPhone X-style design and Face ID—will be the star of the show. We've also heard rumors of a new MacBook, and this would certainly be the right time to announce it.
Real leaks of new MacBook design and features have been hard to come by. There was a Bloomberg report this summer outlining a few broad strokes, and not a whole lot else.
It could be said that Apple doesn't always listen to what its users want (nobody asked for the headphone jacks to be removed from iPhones), and we expect the new MacBooks to continue to follow that path—they'll be Apple's idea of what an awesome new thin-and-light laptop should be, but not necessarily ours. Here are some of the things we want, and what we predict we'll likely get.
What we want: One MacBook to replace two
Right now, we've got the MacBook, a 12-inch thin-and-light laptop that got a minor processor bump about 16 months ago, and the MacBook Air, a 13-inch thin-and-light laptop that got an even less significant update around the same time. (The 11-inch Air is no longer for sale.)
There's just no good reason for both of these products to exist.
What we'll get: One MacBook
We suspect Apple will stop splitting its thin-and-light line in two and settle on a single MacBook. Think of it as a successor to both the 12-inch MacBook and 13-inch MacBook Air, though the "Air" name will probably go away.
Since we expect the new product to carry a MacBook Air-like price but have a Retina display like the 12-inch MacBook, it just seems crazy to keep both brands.
What we want: Quad-core CPUs
We're as excited as anyone to see what a MacBook with an Apple-designed chip would be like, but if that happens at all it's going to be a couple years from now.
The Core m3 in the starting configuration of the 12-inch MacBook is embarrassingly slow for a $1,300 laptop. And the MacBook Air still comes equipped with ancient dual-core fifth generation Intel Core processors.
The best thin-and-light Windows laptops have quad-core processors now. Apple needs to step up.
What we'll get: Dual-core to start with a Quad-core option
Most likely, Apple will use Intel's latest "Whiskey Lake" eighth-gen processor, which comes in both two-core, four-thread models (Core i3) and four-core, eight-thread models (Core i5 and i7).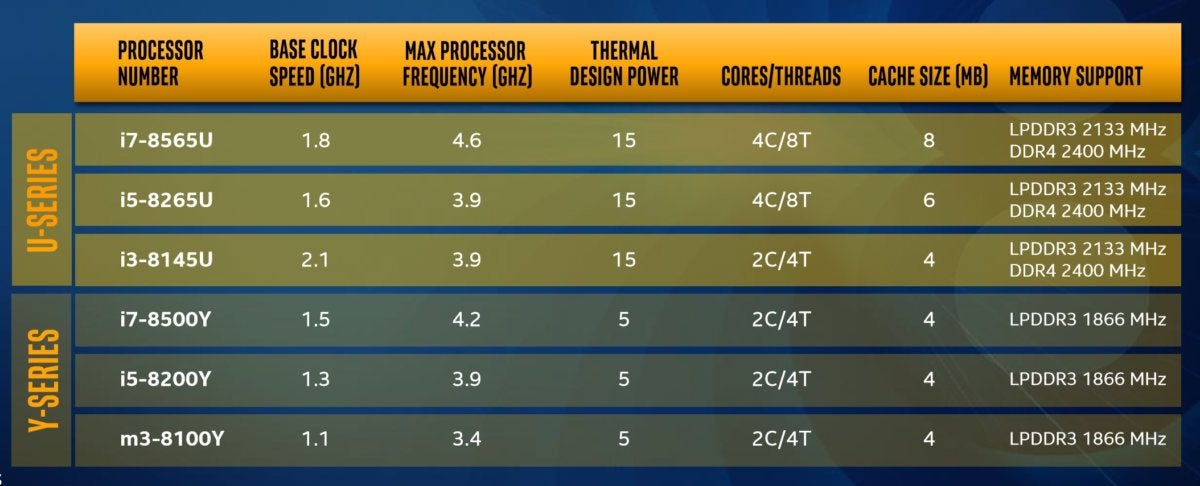 The base model will probably be the dual-core Core i3, with Core i5 and i7 options available.
What we want: MagSafe charging
People like MagSafe. It was an elegant solution to a robust charging connector that stays put when you want it to and breaks away effortlessly when someone trips over the cord. The MacBook Air is the last remaining Mac to use it.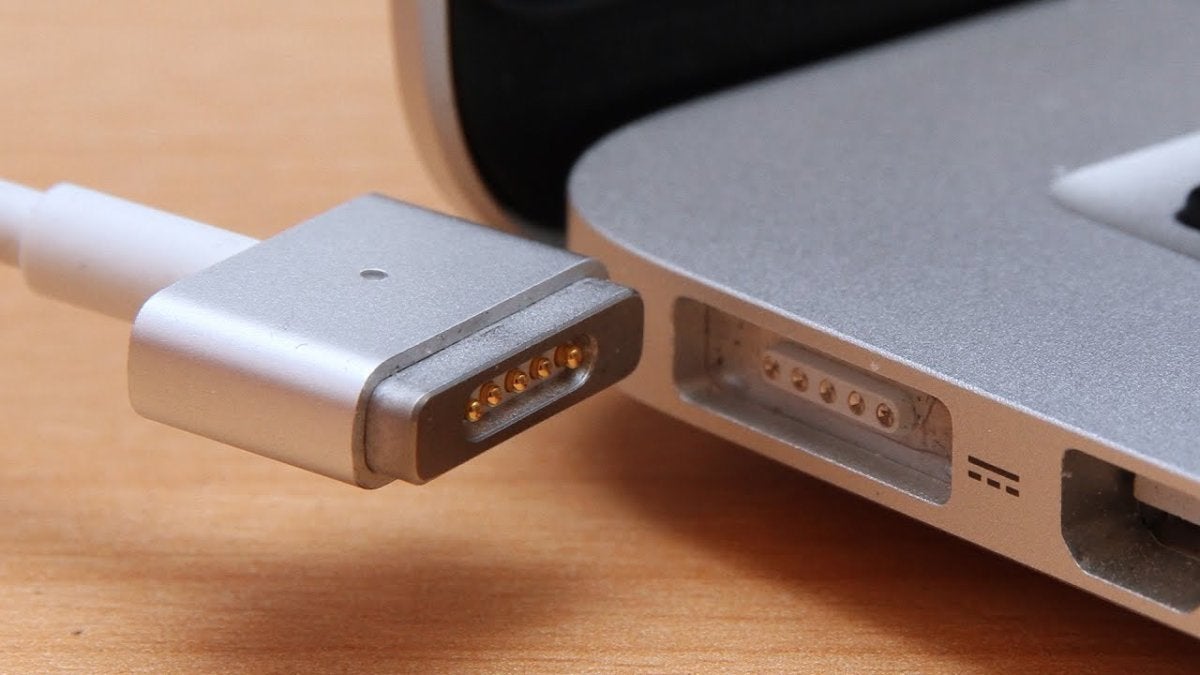 What we'll get: USB-C charging
There's a reason the MacBook Air, which hasn't had a real update in over three years, is the only one to still use the MagSafe connector. Apple is all-in on USB-C on Macs, and we can't imagine the new one will be any different.
What we want: The old keyboard (or one like it)
The new "butterfly" keyboard is, at best, controversial. Ignoring the fact that it's not even robust enough to withstand a bit of dust, the short-throw and loud clicky sounds really annoyed most Mac users. The best compliment the Mac community can muster is that it's "not really that bad" or "just fine."
Apple went from the best laptop keyboard in the business to "just fine." That's not an upgrade.
What we'll get: The new Butterfly keyboard
Apple addressed the reliability issue with a keyboard service program and a design tweak to the butterfly keyboard that covers the mechanism with a silicone membrane.
That's good, but the typing experience is still a significant downgrade for most Mac users.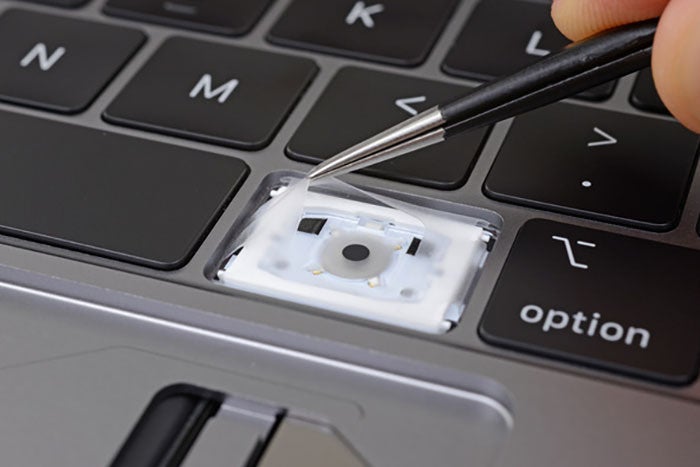 Well, tough luck. Apple's going to give us the new keyboard anyway, because it's thinner and saves a bit of thickness, and god forbid our laptop is one millimeter thicker.
Until Apple develops a totally new keyboard mechanism, it's butterfly keyboard all the way.
What we want: Space gray
You know what looks great? The new matte black Surface 6. We've wanted Apple to give us a matte black Mac for ages, and it almost succeeded with the space gray iMac Pro. It's not quite at matte finish and not quite black, but the shine is kept to a minimum and the gray is very dark.
We'd love to get the new laptop in the same color, at least as an option.
What we'll get: "Space gray"
The new MacBook will probably come in the same colors as the current MacBook—silver, rose gold, gold, and space gray. But the space gray used on current MacBooks and MacBook Pros is, well, it's just a darker silver, if we're being honest.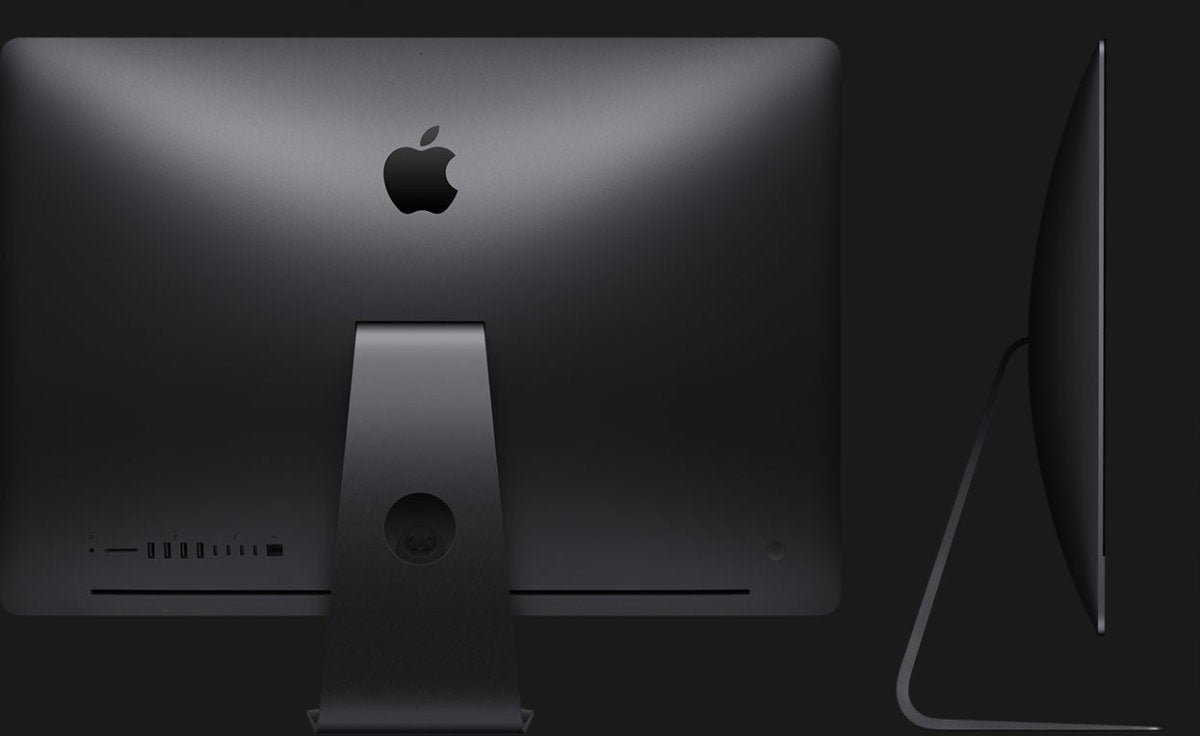 We at least want a space gray that matches the iMac Pro, HomePod, and Apple Watch. If Apple didn't see fit to make the new MacBook Pro match those products, it probably won't start with the new MacBook.
What we want: No Touch Bar
The touch bar has not been a success. There, we said it.
At best it is sort of useful some of the time, but it's small consolation for the constant annoyance of an Esc key and function keys you can't find by feel. Adding dynamic interface elements to the keyboard is a flawed pursuit—it's takes a part of the computer you're supposed to use blindly, while keeping your eyes focused on the display, and makes you have to look down at it all the time. It's not as if dynamic interface elements have nowhere to go: the entire primary display can be used for them.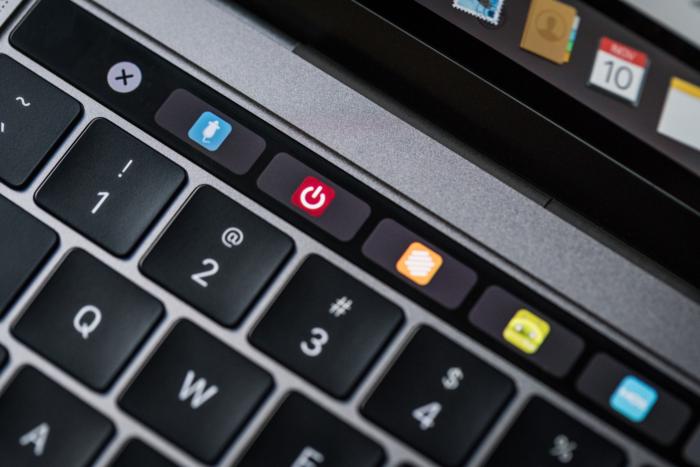 What we'll get: No Touch Bar
Fortunately for those of us who aren't fans of the Touch Bar, it's not likely to make an appearance on the new MacBook. It's a costly item, both in terms of dollars and internal volume. In an effort to keep the price down and to pack a thin-and-light laptop with as much battery as possible, Apple will probably not include the Touch Bar.
What we want: Face ID
If you've ever used Windows Hello, you know how awesome it is to open up your laptop and it have automatically unlock and log in the proper user account. Face ID would be a natural fit for Mac laptops, as the display is essentially always looking at your face. Perfect for logging in, authenticating purchases, entering passwords with a password manager, and so on.
What we'll get: Touch ID
Face ID is probably just a little too expensive for lower-cost Mac laptops. Not only is the module itself expensive, but it relies on technology in the A11 and A12 processors, and the necessary processing capabilities are not present in the T2 co-processor found in Macs. What's more, it's not clear if there's enough thickness for the TrueDepth module in the upper bezel of a display lid.
Apple really wants to move us toward using unique, strong passwords tied to biometric authentication, though. Touch ID is the next best thing, and it's not too expensive nor too bulky to put in a thousand-dollar laptop.
What we want: A better camera
The FaceTime cameras on Macs are just horrible. They're years behind the resolution and quality of integrated webcams on the best Windows laptops. It's long past time for a change, and if we can't have an entire True Depth module, at least give us a better webcam.
What we'll get: The T2 module
Apple will probably still build a rather lackluster camera into the new MacBook, but at least it will have better image processing.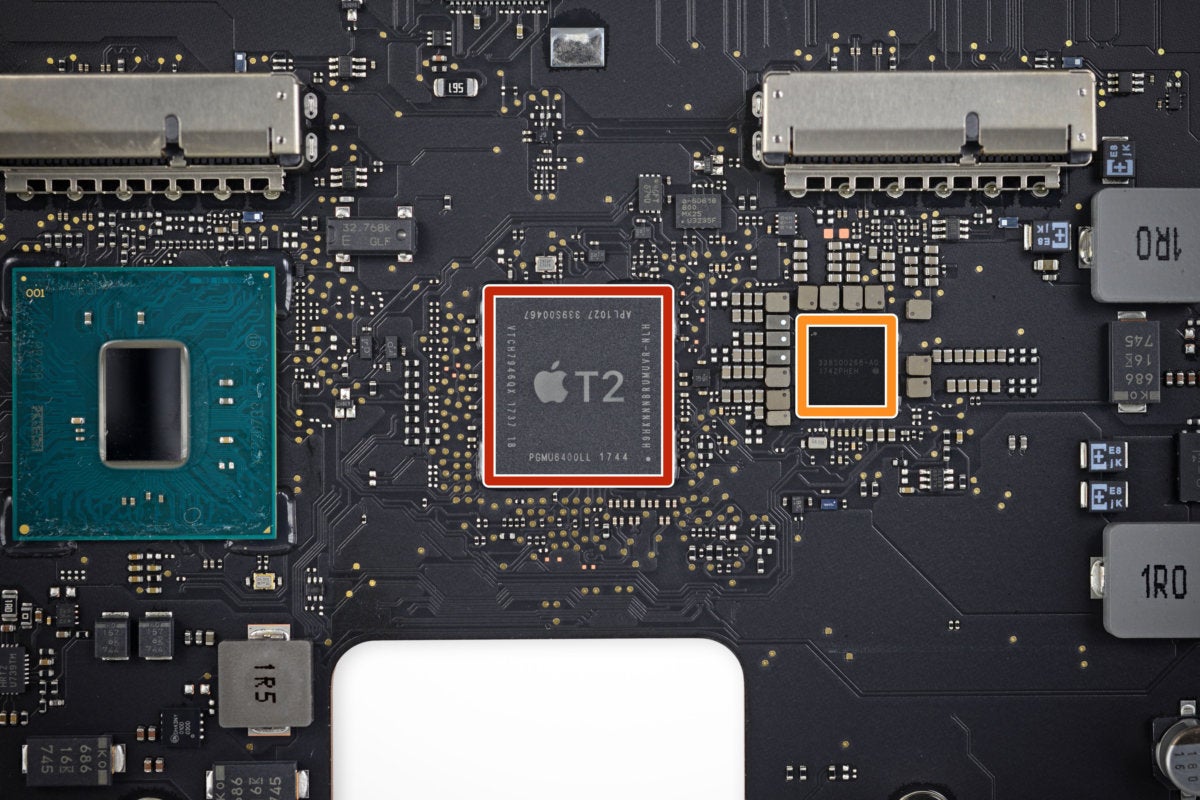 We fully expect every new Mac to have the T2 processor (found in the iMac Pro and 2018 MacBook Pro). It handles secure boot, drive encryption, Touch ID, audio processing, and image processing for the built-in camera. If the new MacBook has Touch ID, it will have to have a T2, and that means we'll get better image processing on the FaceTime camera.
What we want: Legacy ports
Sure, USB-C is the future. But USB-A is the present. We've got a ton of accessories that still use USB-A, and many of them are never going to get USB-C variants. And it's not just USB ports. People have investments in wired headphones and like to plug their camera's SD card into a slot to pull pictures off.
What we'll get: USB-C only (and just two of them)
There's a 50/50 chance that the new MacBook doesn't even have a headphone jack, but there's almost no chance it will have any other port besides USB-C. Technically, the ports will almost certainly both support Thunderbolt 3, which means they'll be great for external monitors and hard drives, but you can forget about plugging in your USB-A gear or SD cards without a dongle.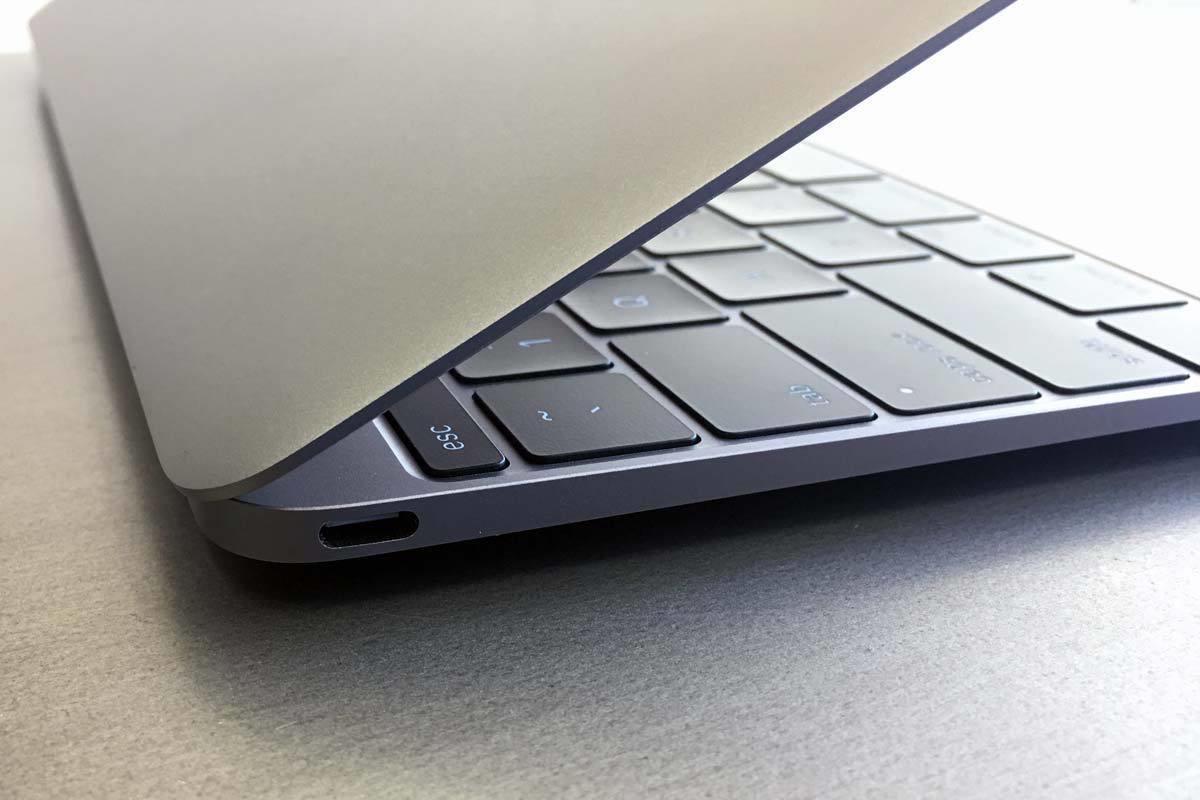 Oh, there will be so many dongles sold.
At least we don't expect Apple to continue the 12-inch MacBook's ridiculous mistake of having only a single USB-C port that must be shared by both the charger and any peripherals, drives, or monitors you want to connect. We'll probably get two USB-C/Thunderbolt 3 ports, similar to the 13-inch MacBook Pro without Touch Bar.
What we want: A starting price of $799
Mac saves have been trending downward lately. There's just not enough reason to upgrade and the prices are too steep. A starting price of about $800 would do a lot to spur sales, and it would also mean that a one-step-up model (with a Core i5 instead of Core i3, and possibly more storage) would cost around $999.
That's a MacBook upgrade worth making, and it might even entice some customers looking at premium Windows laptops.
What we'll get: A starting price of $999
Apple will probably not cut us much of a deal, here. The company appears to be targeting the much-less-costly iPad as its "computer" for education, so it doesn't need to fight for school purchases.
With a Retina display, Touch ID, and upgraded processors, all for the same starting price as the MacBook Air, Apple will have everything they need to pitch a $999 starting price as a huge bargain. Sure, it's a big upgrade for the same price as the current MacBook Air (or, a big discount over the $1,299 MacBook, if you prefer to look at it that way). But it only seems that way because Apple's current thin-and-light laptop line is grossly underpowered and overpriced relative to the rest of the market. Apple's selling years-old technology at the same prices it did when it was new. The new prices may be right and reasonable, but not the aggressive push for market share we may want.