As expected for weeks, Apple has finally sent out invitations to its next event, which will be held at the Howard Gilman Opera House in the Brooklyn Academy of Music on October 30. But this time around, Apple had a little more fun with the invitations.
Apple event invites always consist of a main image and a clever phrase, but this one is different. While all of the invitations feature the same "There's more in the making" tagline, everyone who received an invite seems to have gotten a different image. As you can see above, they all feature a unique spin on the Apple logo, each with a clear eye toward creativity. Our invite is one of the creepier ones, with slime dripping off the Apple logo. But hey, it is Halloween.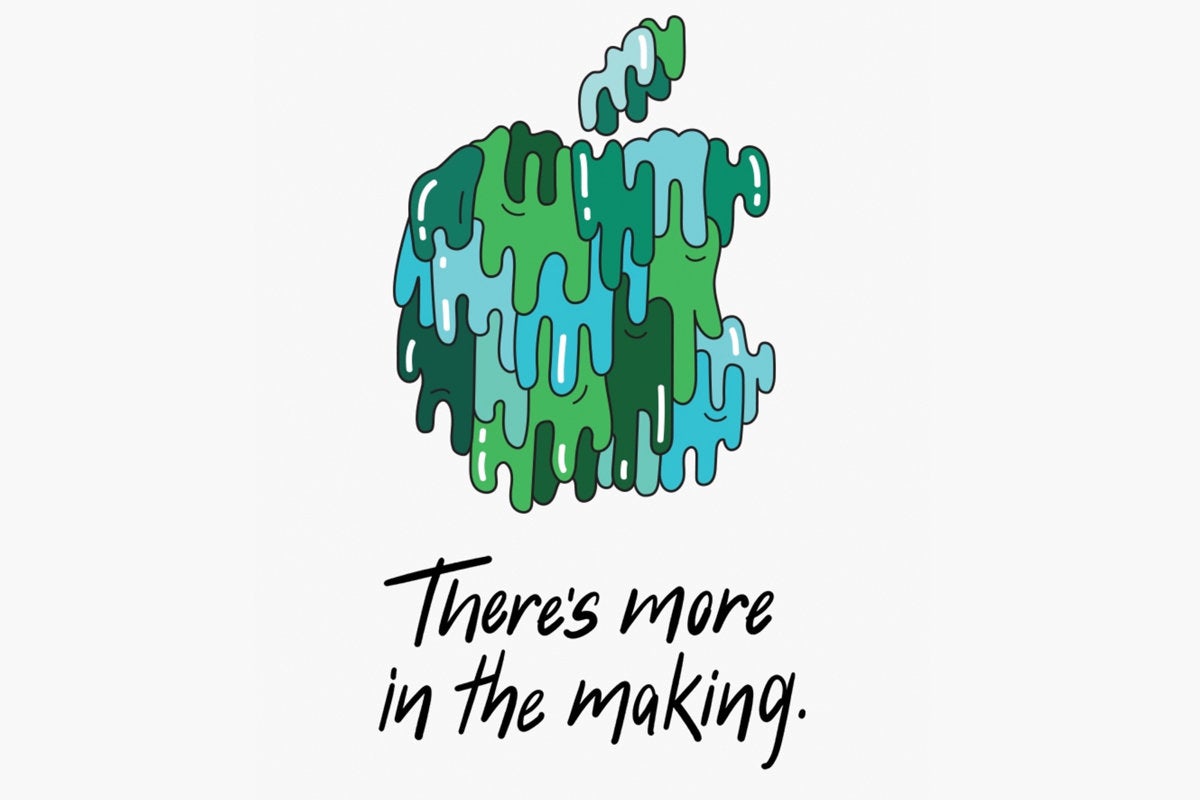 And with new iPads expected, that makes a ton of sense. You can also bet that Adobe will feature prominently in the announcement, as this announcement comes on the heals of demos for new real-deal version of Photoshop that is set to ship for the iPad Pro next year. You can also bet on a new Apple Pencil and possibly iOS ports of Apple's professional tools such as Logic and Final Cut.
Also expected at the event is a new low-priced MacBook, as well as a pro-focused Mac mini and possibly refreshed iMac Pros. And with the iPhone XR due to ship on Friday, October 26, you can expect to hear some good news about sales and pre-orders and possibly a look at the clear case Apple is rumored to be selling. And since it's the day before Halloween, there may be some tricks and treats in store as well. AirPower anyone?
Why this matters: It's obvious, isn't it? In a little over a week, we're going to get a look at the first truly redesigned iPad in, well, ever as Apple reportedly dumps the home button and adds a—gasp—USB-C port. Plus a new Mac mini?! Someone pinch us, because we must be dreaming.