While there are a number of large and small announcements expected at Apple's event next week, there's one big-picture issue that cuts across at least two of the company's product lines: the future of its mobile computing devices.
With rumors of a new iPad Pro and new iPad mini plus the possibility that a MacBook Air refresh or successor will see the light of day, Apple's line of mobile devices is potentially about to get some big updates. But as these products grow closer together, I've started to wonder about Apple's mobile computing strategy.
Convergence is a dirty word to many consumers of Apple products, conjuring up images of toaster fridges and Microsoft Surfaces. But it's undeniable that the iPad Pro and the MacBook are, if not converging, then certainly on a collision course. The real question is whether both can survive.
MacBook Heir
I'm a big fan of the MacBook Air. I've been using the dearly departed 11-inch model as my laptop and, at times, my primary computer since 2011. (I replaced it once, with a better version, in 2014.) It's the longest I've used any single Mac form factor, which is one reason I'm loath to replace it.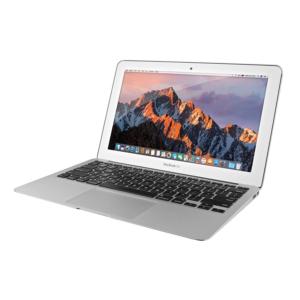 While I work a lot on the iPad these days, the Mac remains my home. A lot of that is muscle memory and force of habit; I've been using a Mac since the early '90s, and it's hard for me to make a move away from that.
To date, Apple's proposed successor to the MacBook Air—or the MacBook Heir, as my friend Lex Friedman wittily coined it—has been the 12-inch MacBook, which has never appealed to me as a true replacement. The limit of a single USB-C port, the less satisfying keyboard, and the slightly bigger footprint have all held me back from upgrading; they all seemed like they brought the MacBook closer to being, well, an iPad. From a hardware perspective, they lack only a touchscreen and the ability to detach the keyboard.
But something funny happened while the MacBook seemed to be chasing the iPad's simplicity: the iPad Pro has commensurately moved towards—and perhaps event past—the MacBook, expanding its capabilities rather than slimming them down.
The Once and Future iPad
The iPad is an extremely capable and versatile mobile computing device, and over the past eight years, it's become consistently more powerful. Whereas people used to deride it as a machine that wasn't suitable for "serious work," most would by now agree that it's sufficient for all but a few specific categories of tasks.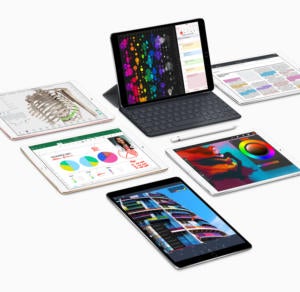 Now, stack a 12.9-inch iPad Pro up against a 12-inch MacBook, and you wouldn't be wrong to wonder why Apple has two products that seem to occupy the same place in the line-up. Especially when you add the iPad's clear advantages, like a touchscreen and the ability to convert between tablet and laptop form factors.
Should the rumor of a USB-C port on the iPad Pro prove true, yet another advantage of the MacBook will potentially disappear. (Just how much so depends on what capabilities Apple unlocks for that port in software.) And, as the keyboards on Apple's portable Macs are designed to even smaller tolerances, the iPad's Smart Keyboard has started to look comparatively luxurious in terms of key travel and reliability.
This isn't to say there's no reason for Macs anymore. There's no iOS device that takes the place of an iMac or a Mac mini, and perhaps not even a MacBook Pro. But recent benchmarks have pegged iPad performance on par with—if not exceeding—Macs on some tasks. What used to be a lock for Apple's personal computers over its mobile devices isn't a sure thing anymore.
So, given how close the product lines have become, it raises the question of whether the choice between Mac and iPad has become not one of capabilities, but merely one of personal preference?
The choice is yours
To a certain degree, yes: iOS versus macOS (or iPad versus MacBook) is more about what you like better. It's a somewhat strange position for Apple to be in, with two devices competing so closely in the same market. Certainly most of us don't need both an iPad Pro and a MacBook in our lives, and so the likelihood is that people are choosing to go one way or the other. (The upside, of course, is that Apple wins in either case.)
Next week may show us what Apple thinks of these competing philosophies. Will it release a consumer-level laptop that lets the Mac be the Mac rather than hewing ever closer to the iPad? Will iPads adopt USB-C and the file and storage management we've only had on the Mac to date?
This won't be the end of the story; it's not as though this event will see the MacBook discontinued or the iPad is about to get full-blown development tools or the kind of full-blown windowed multitasking that the Mac features. But just because those things don't happen next week doesn't mean they won't happen at some point in the future. This next event is telling not because it will deliver a fully formed future but because it will point the way towards what Apple wants to deliver with its mobile devices.