On Wednesday, Apple's CEO Tim Cook gave the keynote speech at the 40th International Conference of Data Protection and Privacy Commissioners. In it he sounded the warning bell about how our personal data is being collected, processed, bought, and sold.
In TechCrunch's report, he's quoted as saying, "Our own information—from the everyday to the deeply personal—is being weaponized against us with military efficiency…Taken to the extreme this process creates an enduring digital profile and lets companies know you better than you may know yourself. Your profile is a bunch of algorithms that serve up increasingly extreme content, pounding our harmless preferences into harm. We shouldn't sugarcoat the consequences. This is surveillance."
Wow. That's a dire statement. But you may also think it's just self-serving. Apple's business model is to sell you expensive devices, but not to monetize your data. The company goes through great pains to collect as little of your data as possible, to encrypt as much as it can, and to perform as much analysis of your data (for Siri, Photos, etc.) on-device. It's Privacy page isn't full of legal jargon, it's full of marketing jargon about how Apple respects your privacy. The Apple CEO yelling "the sky is falling!" on data privacy can only help sell Apple products, right?
Tim Cook is so right
Later that same day, as if on queue, the New York Times broke a story about the Kinsa thermometer. This smart thermometer is in half a million households, and it has been collecting data on who has a fever and who doesn't, then selling it to brands like Clorox so they can target their advertising.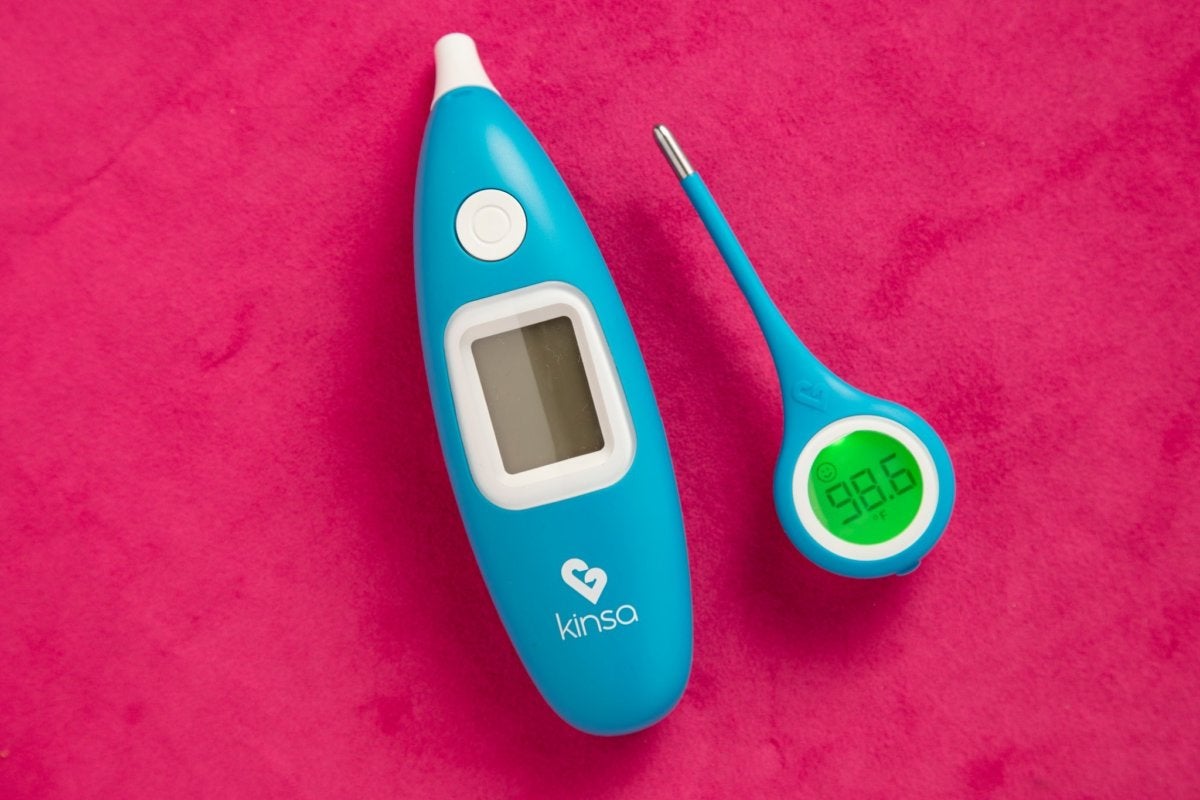 In today's smart gadget world, you can't even take your temperature when you're feeling sick without that data being collected and sold! Suddenly, Cook's statements about the size and depth of the so-called "data industrial complex" don't seem so far-fetched.
What can we do?
"Just buy Apple products" is not a realistic answer to protecting your data. Not only are they too expensive for a large part of the market, but Apple simply isn't going to make most of the products that are, or will eventually be, connected and "smart." There's not going to be an Apple body temperature thermometer anytime soon. So what are we to do?
In his speech, Cook called for U.S. regulations to protect its citizens' privacy. He wants it to prioritize four things: minimize the data that is collected about you, provide transparency about what is collected and how, give you the right to access all the data that companies collect about you, and require companies that collect data to secure it better.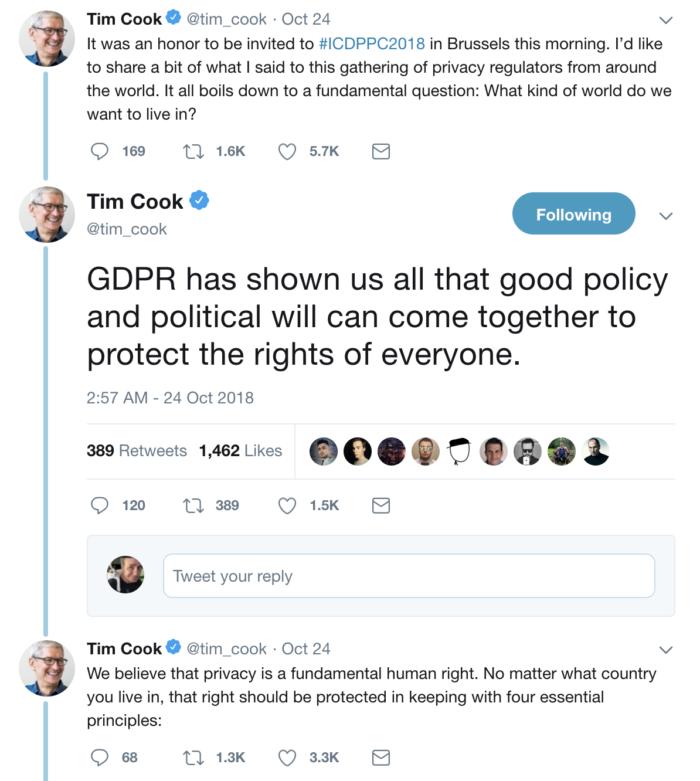 That sounds a lot like the GDPR in the EU, and with good reason. Cook praised the GDPR in a Twitter thread, championing it as an example of good policy and political will.
Supporting such legislation in the U.S. would huge step to protecting all of our privacy. Even if you're not in the U.S., you should hope the U.S. government passes such regulations; given the number of major tech companies headquartered in the U.S. and the strength of the U.S. market for tech consumers, policies made here will ripple out across the entire world.
In the meantime, maybe it's best to make sure that you don't buy any gadget that has a network connection if it's not needed, or to disable the network connections on gadgets you don't need to be online—if you don't use your TV's "smart TV" features, take it offline, for example.