After years of borderline neglect, the MacBook Air finally received the long-overdue update it deserved at Apple's Brooklyn event on October 30, dragging the ultra-thin laptop into the modern era with a design overhaul and a Retina display.
The previous MacBook Air felt out-of-place in Apple's current lineup. It was the only Mac without a Retina display. It still used the old keyboard instead of the new low-profile "butterfly" keyboard. It still had a MagSafe connector for charging and USB-A ports. It still used an ancient fifth-generation Intel Core processor. All of these things have since disappeared from Apple's laptops, but the MacBook Air held on, waiting for a big redesign.
It's here. On October 30, Apple finally announced an all-new MacBook Air ($1,199 on Apple.com Remove non-product link). This is a fully new laptop; as Apple said, "Every part of the product has been redesigned and re-engineered." Here are the most important new features and changes to Apple's entry-level thin-and-light laptop.
Retina display upgrade
Apple has quadrupled the resolution of the MacBook Air's display, making it 2560 x 1600 pixels, or 227 pixels per inch. The screen's still 13.3-inches, but the silver borders are now black, and 50 percent narrower. It's got 48 percent more color, too. In other words, the MacBook Air now has a Retina display keeping in line with the rest of the modern Mac lineup. Finally!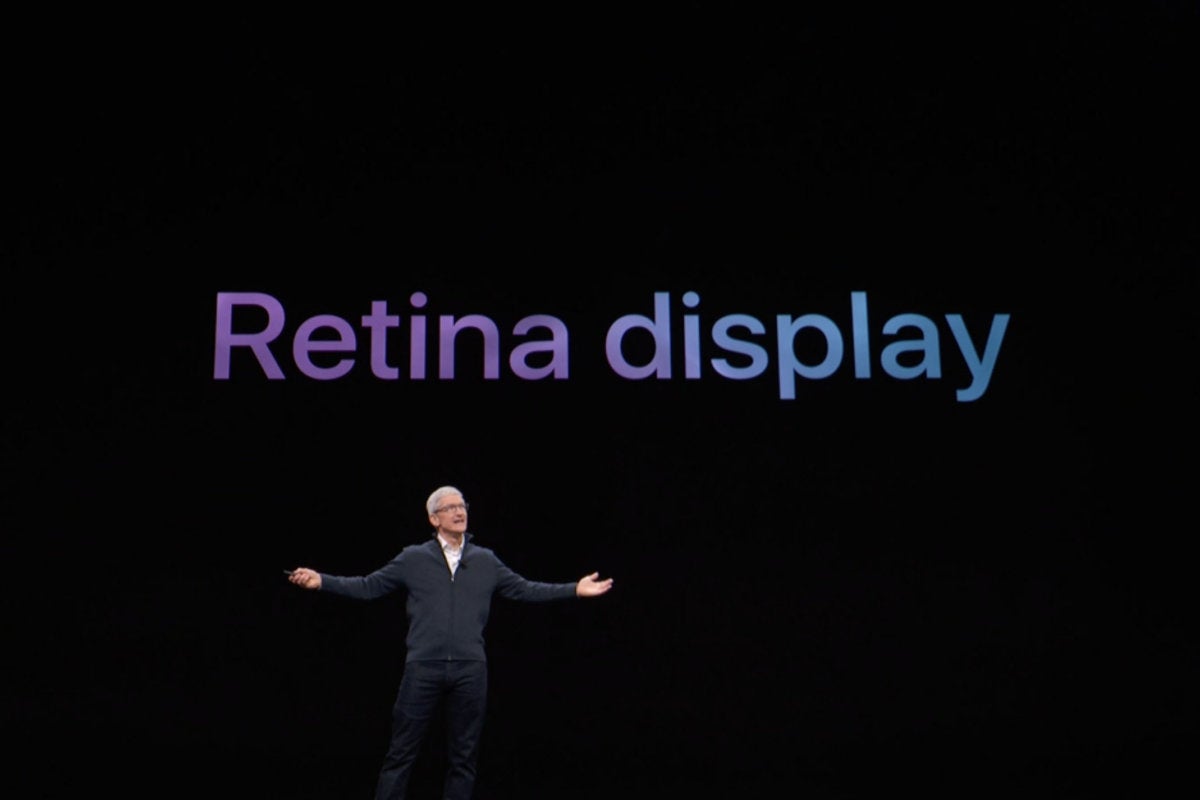 Touch ID and the T2 co-processor, but no Touch Bar
In the upper-right portion of the keyboard you'll now find a Touch ID sensor. You can use it to log in, authorize purchases online, or to authorize third-party apps like password managers.
In order to control the Touch ID sensor and hold your biometric data, the MacBook Air has a T2 co-processor, just like the iMac Pro and new MacBook Pro. It provides secure boot, encrypts your storage, controls audio, processes FaceTime camera data, and has a secure enclave to hold your Touch ID data. It also enables, "Hey Siri."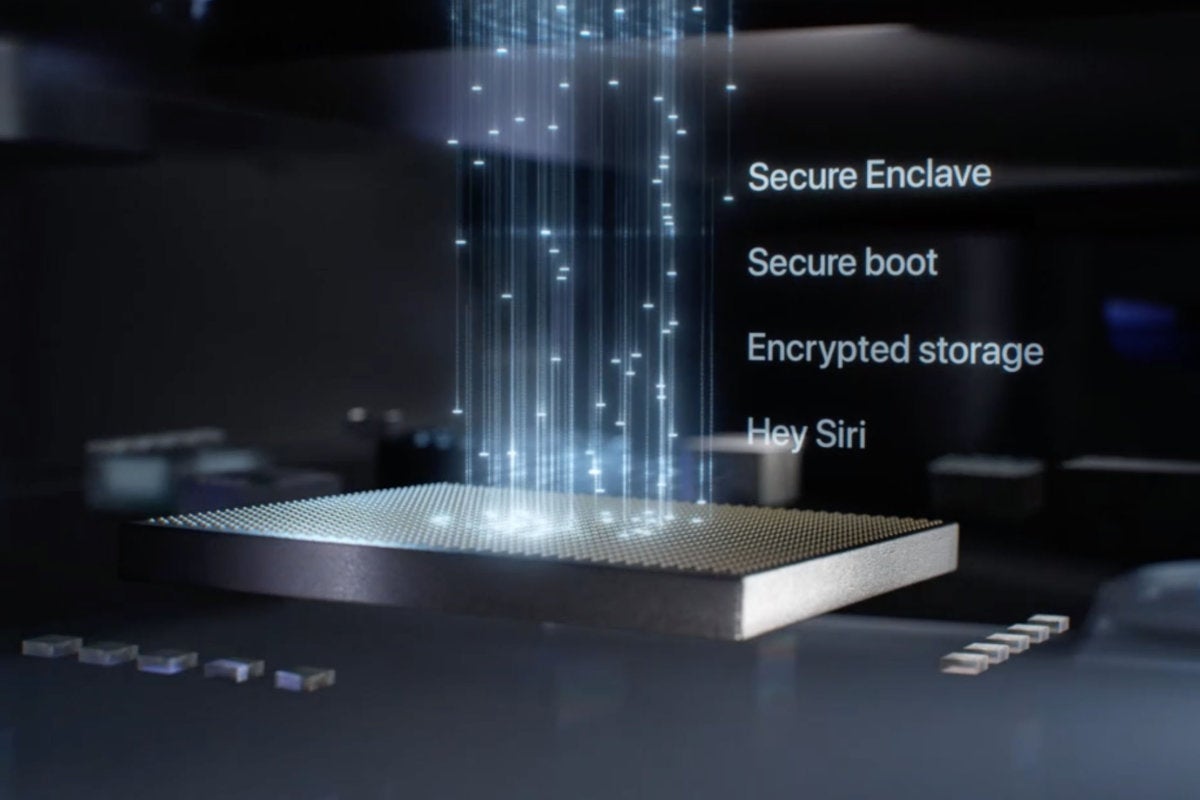 There's no Touch Bar, however, even as an option. We can't say we'll miss it.
Apple's new butterfly keyboard
If you love the old MacBook Air's keyboard, I'm sorry to say that the new Air has the same third-generation keyboard as the new MacBook Pro. That means an ultra-low profile and "butterfly" mechanism, and LED backlights behind every key. Apple didn't mention if it has a silicone membrane to prevent dust ingress, which was introduced to the 2018 MacBook Pro after key failures in previous models, but we imagine it must.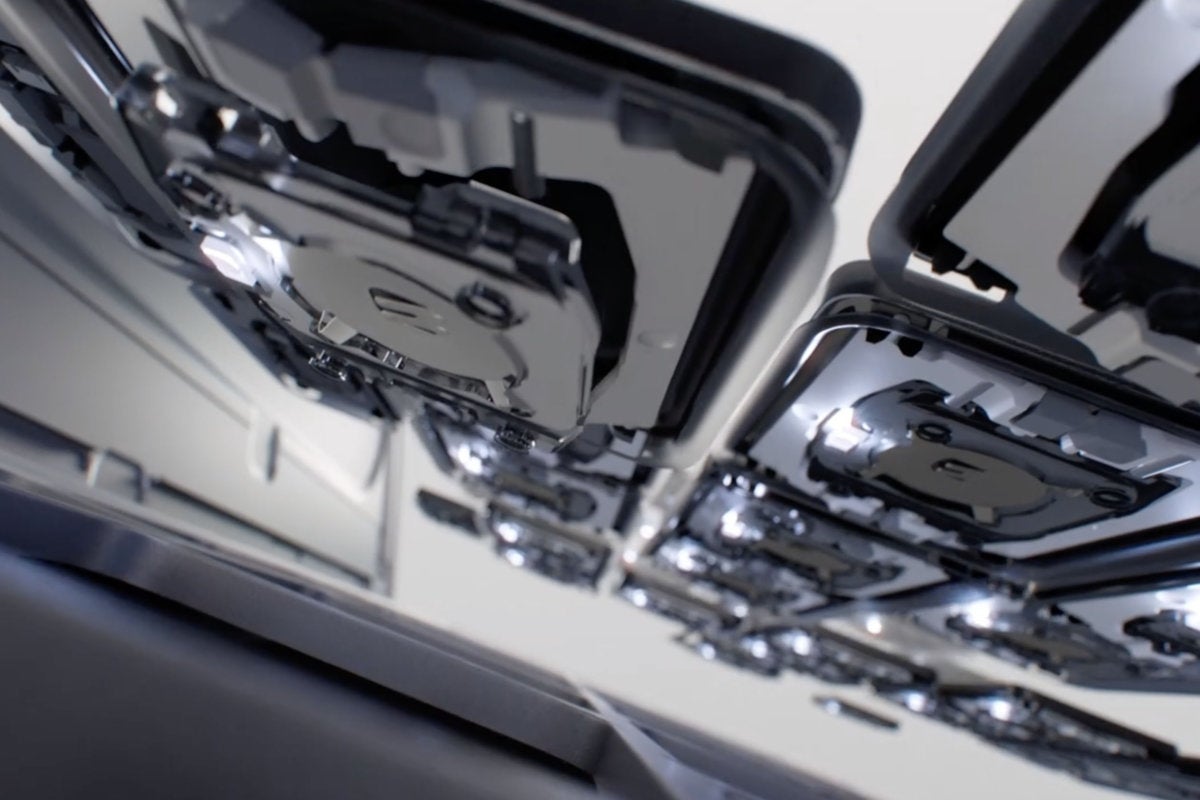 The MacBook Air works in Apple's latest Force Touch trackpad, too. That means no click travel, but excellent haptics. The trackpad is 20 percent larger than that on the previous MacBook Air.
Improved audio
Apple says the MacBook Air's new speakers are 25 percent louder, with double the bass and wide band stereo output. There are new and improved mics, too.
Dual-core 8th-generation Intel Core processors
Apple hasn't told us exactly which model Intel CPU the new MacBook Air uses, but it did announce that they're dual-core Intel 8th-generation processors. There's only one CPU option: a dual-core Core i5 that runs at 1.6GHz with turbo of 3.6GHz. This appears to be the Core i5-8210Y, added to Intel's ARK database the very day of Apple's announcement.
You can get up to 16GB of RAM, and SSDs up to 1.5 terabytes. Apple says the SSD is 60 percent faster than before.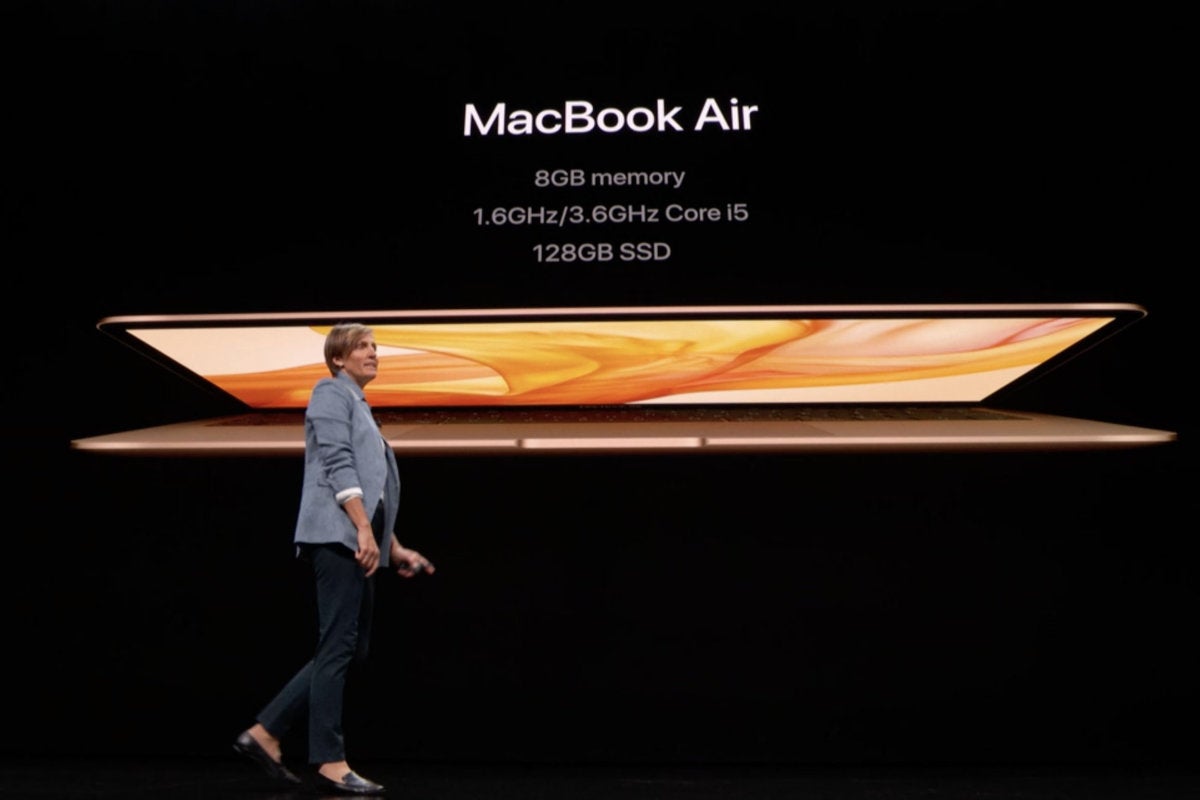 MagSafe and USB-A are gone
The only I/O on the new MacBook Air are the two Thunderbolt 3 ports on the left edge. Those let you charge the laptop with either port or connect USB-C devices, including external drives or even eGPUs. There's no more USB-A and no more MagSafe.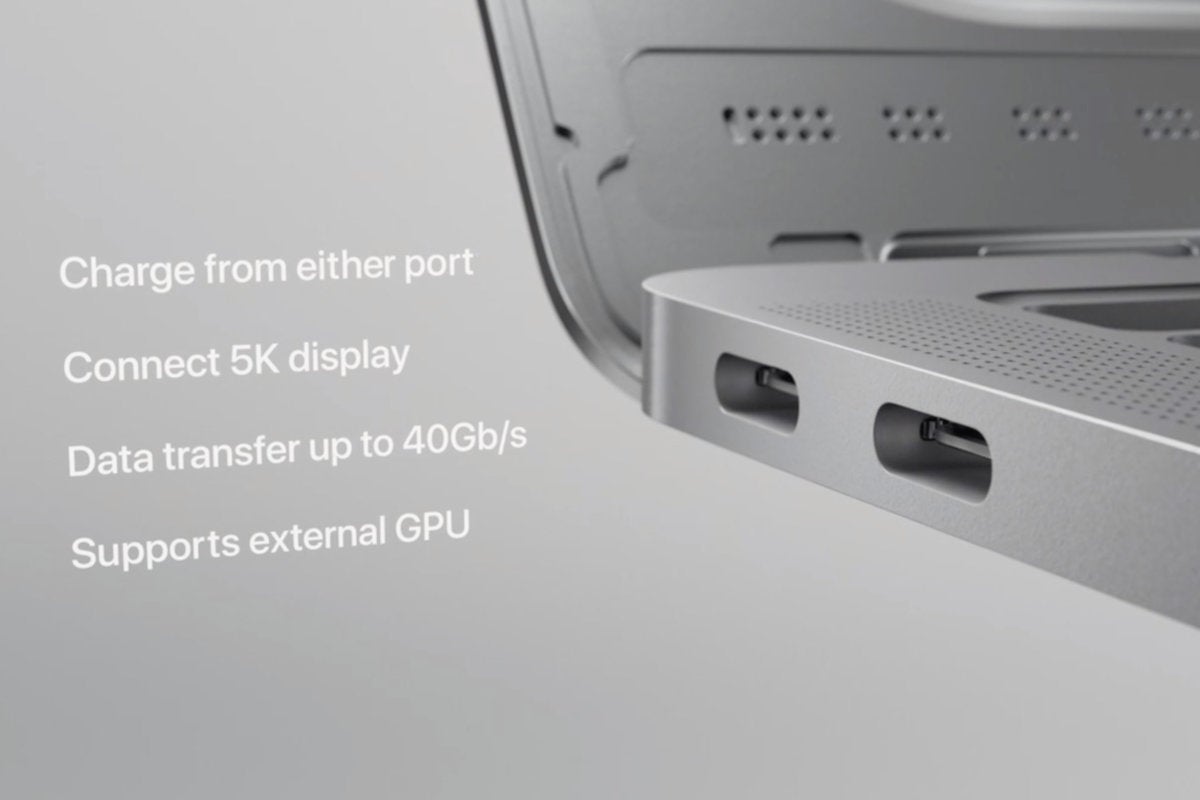 Smaller and lighter
While the display remains the same size, the slimmer bezels mean the updated laptop packs a smaller footprint than the old MacBook Air. Apple says it's got 17 percent less volume, including a depth of only 15.6mm (10 percent less than the old Air). It's just 2.75 pounds, which is a quarter-pound less than before.
No Bluetooth 5.0
Apple's specs sheet lists 802.11ac networking, just as in the prior MacBook Air, but only Bluetooth 4.2. That's an upgrade from the Bluetooth 4.0 in the previous MacBook Air, but it's unfortunate to see there's no Bluetooth 5.0 support.
Configuration options
The base MacBook Air, which costs $1,199 features the following specs:
Dual-core Core i5 (1.6Ghz, 3.6Ghz boost)
8GB 2133MHz LPDDR3 memory
128GB SSD storage
Intel UHD Graphics 617
Touch ID
Force Touch trackpad
Two Thunderbolt 3 ports
The following upgrades are available:
16GB 2133MHz LPDDR3 memory (+$200)
256GB SSD storage (+$200)
515GB SSD storage (+$400)
1.5TB SSD storage (+$1200)
That's it. There's no 1TB storage option, and no way to opt for a more powerful processor.
Longer battery life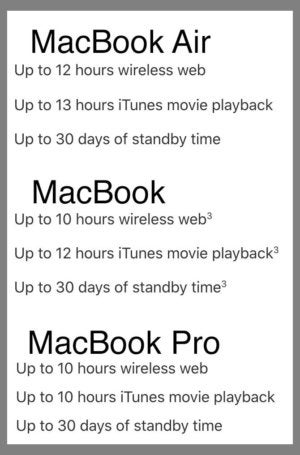 Apple's specs page lists up to 12 hours of wireless web browsing, 13 hours of iTunes movie playback, and 30 days of standby time from the 50.3-watt-hour battery.
That's significantly better battery life than its other MacBooks. The 12-inch MacBook specs list 10 hours of wireless web as 12 hours of movie playback, the and both the 13-inch and 15-inch MacBook Pro lists up to 10 hours for both.
We haven't tested these claims, but Apple is better about not grossly over-exaggerating battery life claims than most companies.
Comes in three colors
Take your pick: Silver, Space Gray, or Gold. The space gray color appears to be similar to other MacBooks, instead of the darker space gray of the iMac Pro.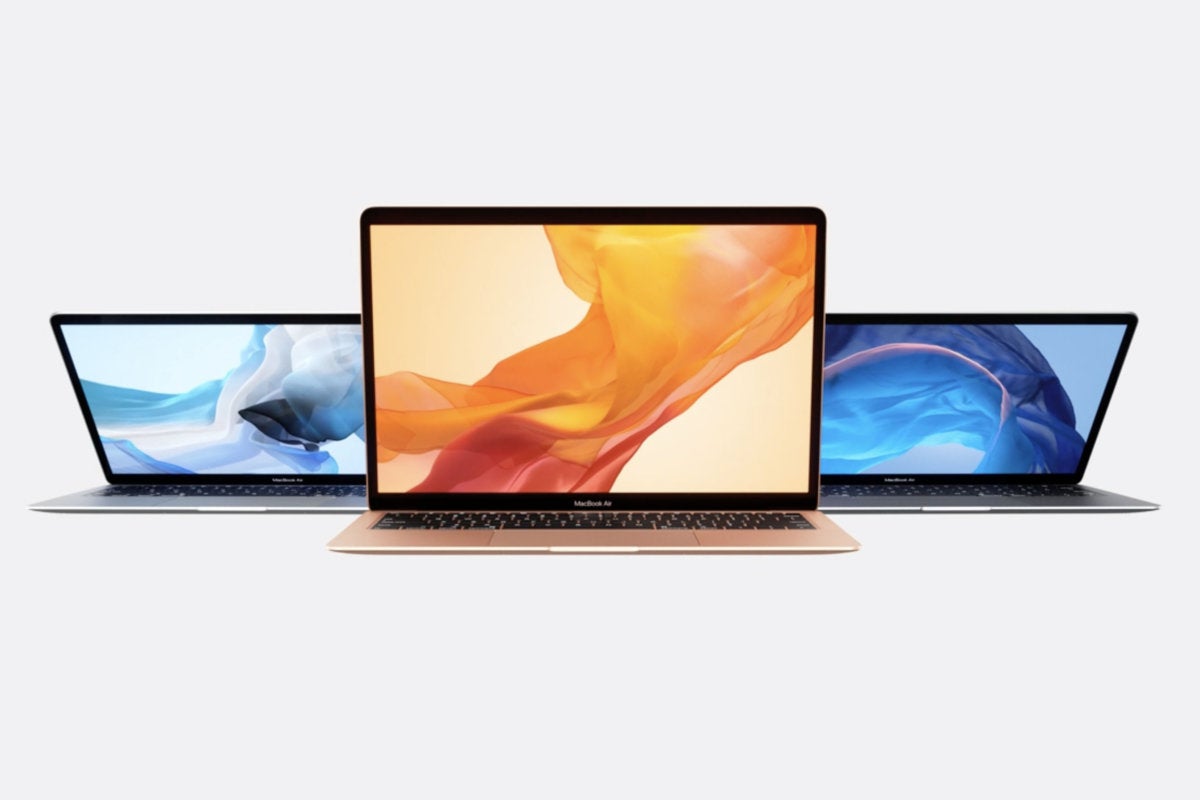 Made from 100% recycled aluminum
Apple has found a process by which it can re-use the shavings of re-captured aluminum generated in its milling process to create Mac unibody cases. It says the process is, "re-engineered down to the atomic level," a absolutely preposterous marketing claim.
Still, the first Mac to be made with 100 percent recycled aluminum is a big deal. Apple says the new process not only prevents mining new aluminum, but produces 47 percent fewer carbon emissions, too.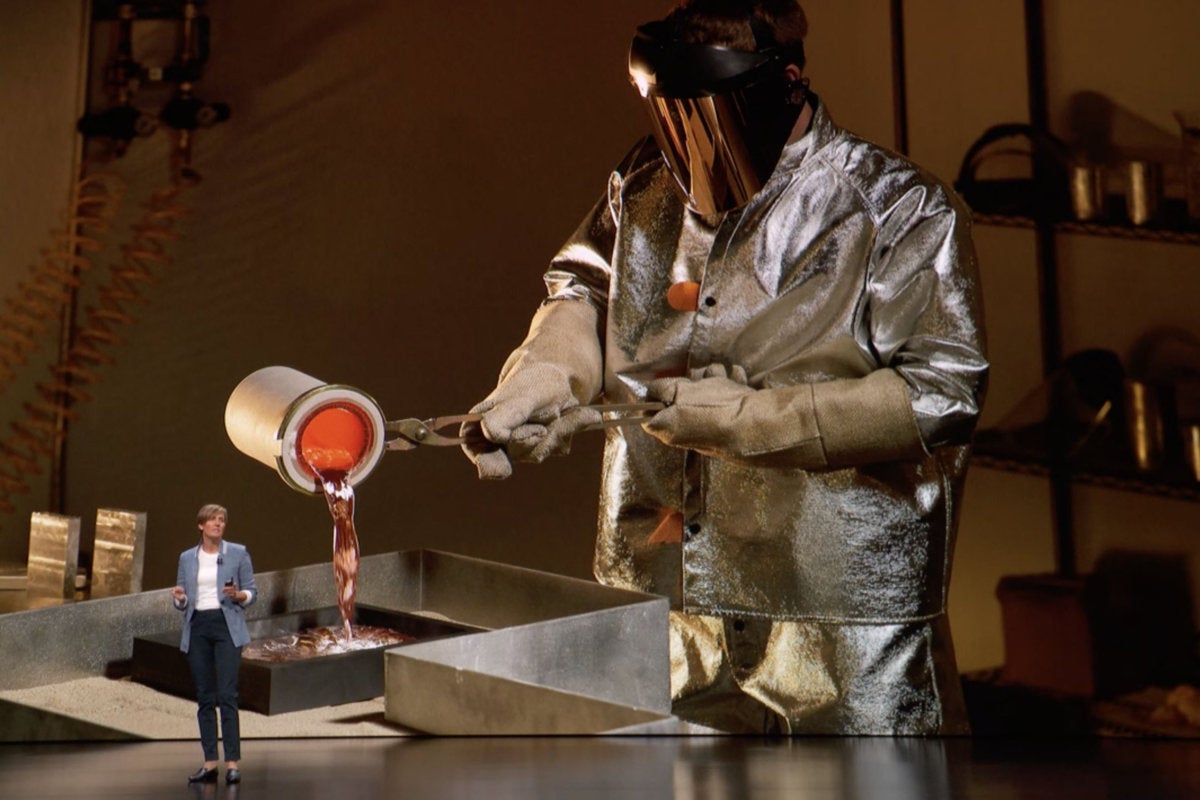 Price and release date
All this stuff doesn't come free. While Apple made a note that this is the most affordable Retina-enabled MacBook ever, the starting price is now $1,199 on Apple.com Remove non-product link. That's about $200 more than the old MacBook Air. So much for being more affordable!
Preorders start on October 30, and the new MacBook Air will hit stores on November 7.
MacBook Air 1.6GHz dual‑core Core i5, 128GB SSD (Late 2018)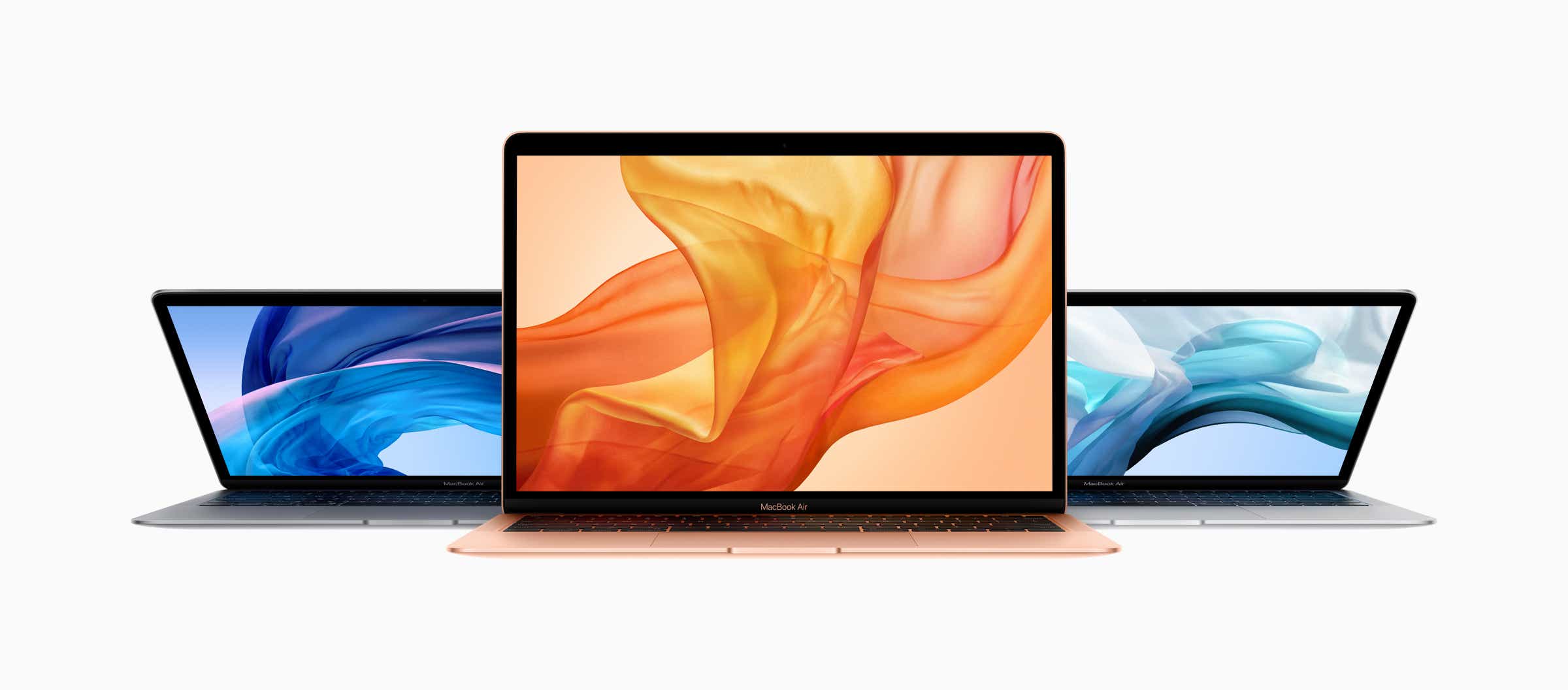 Price When Reviewed:
$1099
MacBook Air 1.6GHz dual‑core Core i5, 256GB SSD (Late 2018)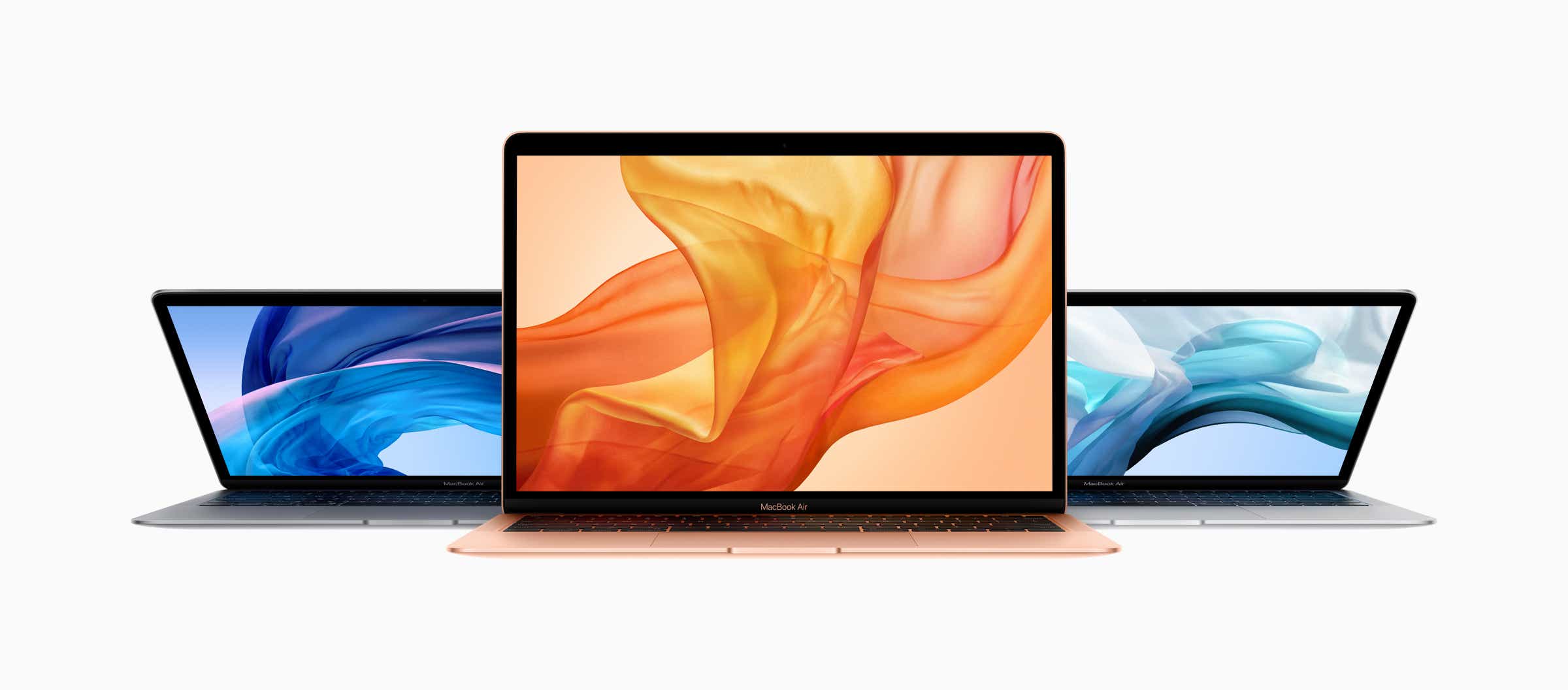 Price When Reviewed:
$1299
Read our full
MacBook Air 1.6GHz dual‑core Core i5, 256GB SSD (Late 2018) review