It's a big week for Apple, with the Mac mini, MacBook Air, and iPad Pro all landing on Friday. It's unlikely you'll be buying all three—unless you have a few thousand dollars lying around—so you may be trying to decide whether the new iPad Pro is good enough to be your primary device. If the early reviews are any indication, it's probably not.
But it is the best iPad ever. Reviewers were unanimous in praising the design and new flexibility of Apple's latest tablet thanks to USB-C, but peripheral support and iOS is still light years away from MacOS. Here's what they had to say:
Nilay Patel, The Verge: "It's also impossible to look at the iPad Pro and not be struck by its design. This is the first truly new Apple mobile hardware design in a long while, and it has a deeper connection to the MacBook Pro than the iPhone or previous iPads. … I would love to use all the power offered by the A12X, but the iPad app ecosystem is still full of cut-down apps, limited feature sets, and compromises."
Jeffrey Van Camp, Wired: "The inside of the iPad is just as impressive as the outside. … This year, it can mix and match those cores more efficiently, giving it almost 2x better multi-core performance than before. The graphics chip also pumps out around 2x more power, all without compromising the 10-hour battery life… (but) as a more traditional work PC, it sometimes struggles."
Stuart Miles, Pocket-lint: "The 12.9 iPad is noticeably thinner while having a good distribution of weight meaning it doesn't feel as heavy as you might expect. Don't get us wrong, it is still very large and square, but nowhere near as large as previously and that makes it a lot more practical when it comes to working on the move. … In terms of performance the only real difference now between the iPad Pro 12.9 and a MacBook or MacBook Air feels like the difference in operating system environment and the thing really holding the iPad back from being a full MacBook replacement are some of the shortcomings in iOS 12."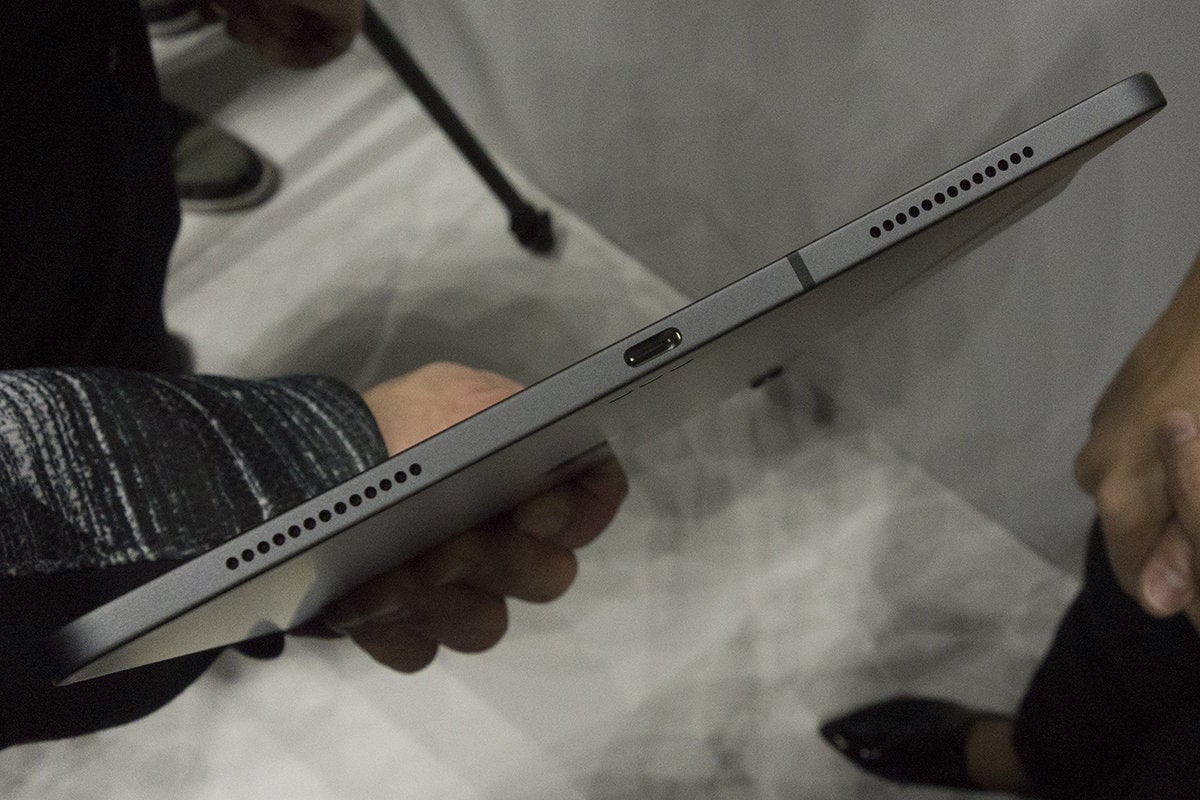 Chris Velazco, Engadget: "All of these changes to the original iPad Pro formula really add up. What used to require two hands to use can now be handled with one hand (though people with small hands might prefer the smaller 11-inch model). … Key parts of my workflow, however, were built with a more traditional computer in mind, and they just don't translate well to iOS."
Raymond Wong, Mashable: "How much of a "real" computer experience can you get with the new iPad Pros is what I wanted to know. Can it finally replace a laptop the way a Surface Pro can? The answer: Maybe, kinda, sorta. … But the tablets are hampered by the same limitations of previous iPads (Pro or not): iOS on an iPad still isn't as robust for general work as a MacBook running macOS. That doesn't, however, mean the iPad Pro's strengths aren't better than its weaknesses, though."
Scott Stein, CNET: "The iPad Pro really has the power of a full computer now—a really good one. It's just that it could be so much more, if iOS wasn't quite so limited."
John Gruber, Daring Fireball: "They're tablets, yes, but there's no just to them. Dollar for dollar, they're a better value than any MacBook Apple has ever made. They match — and in some areas exceed — the CPU and GPU performance of MacBook Pros that cost $3000 or more. These are serious iPads for serious iPad users."
Note: When you purchase something after clicking links in our articles, we may earn a small commission. Read our affiliate link policy for more details.
Michael Simon has been covering Apple since the iPod was the iWalk. His obsession with technology goes back to his first PC—the IBM Thinkpad with the lift-up keyboard for swapping out the drive. He's still waiting for that to come back in style tbh.