The wait for the Mac mini update is finally over. After four years since its last update, Apple on Tuesday announced at its New York City event that the company is delivering a new Mac mini with modern processors and specifications.
The upgrades are spotlighted by quad- and six-core 8th-generation Intel processors. According to Apple, the new Mac mini is five times faster than the four-year-old model it replaces.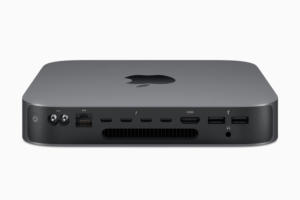 Apple boosts the maximum amount of memory supported from 16GB to 64GB, and the machine uses 2666MHz SO-DIMMs. The Mac mini also features flash storage that the company says is four times faster than the four-year-old predecessor, and can be outfitted with a maximum amount of 2TB.
As for ports, here's what the new Mac mini comes with:
ethernet (with an option to upgrade to 10 gigabit ethernet)
Four Thunderbolt 3 ports
HDMI
Two USB-A ports
Headphone jack/audio out
The new Mac mini also includes a T2 security chip, a new thermal system with twice the airflow as its predecessor, and a space gray case.
The base Mac mini is priced at $799, and includes a 3.6GHz Core i3 processors, 8GB of memory, and a 128GB SSD.
Why this matters: Did we mention that the previous Mac mini is four years old? This is a much needed and welcomed upgrade that users have been yearning for.
Apple is also telling a different story with the Mac mini. Previously, the machine was marketed as the computer for people new to the Mac, an affordable entry point. But the new $799 for the base model is $300 more than the previous base model. Apple is touting the performance ability of the new Mac mini, that it's a machine that provides a lot of bang for the buck. Apple even released a special feature article to highlight the different uses for the Mac mini, uses that focus on its versatility, not its affordability.
Mac mini 3.6GHz quad‑core Core i3 (Late 2018)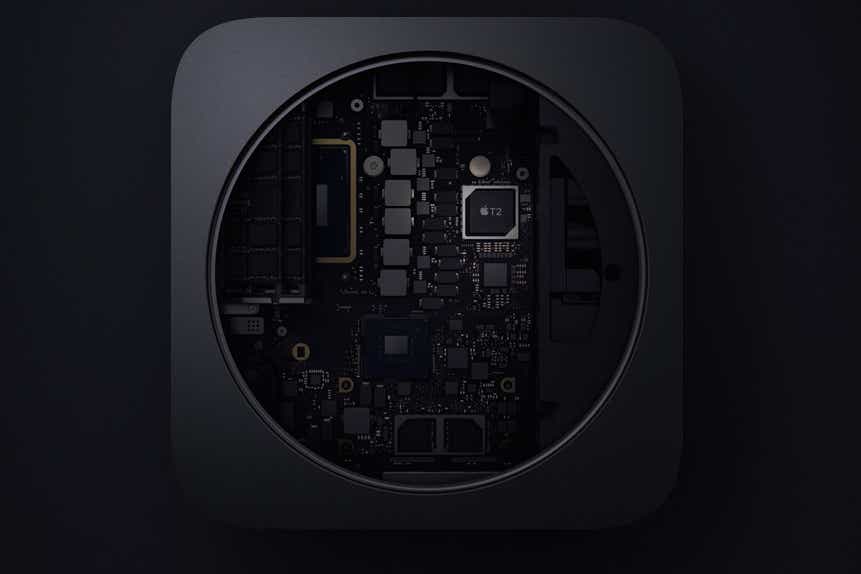 Read our full
Mac mini 3.6GHz quad‑core Core i3 (Late 2018) review
Mac mini 3.0GHz 6‑core Core i5 (Late 2018)