The iPad Pro has long been an impressive device (even if you weren't so hot on that whole " what's a computer" bit), but if we're being frank, it had gotten kind of boring. The past few years brought new features and new peripherals like the Apple Pencil, but on the whole it felt little different from the device Steve Jobs showed us in 2010.
That changes today. Apple's latest iPad Pro retains the feel of the world's most popular tablet while refocusing it to cater to modern needs and introducing its most significant design change to date. Regardless of whether we're talking about its ports, its display, or even its means of input, it's better situated to be a desktop replacement than ever before.
Face ID removes the annoyances of the home button
I think you could make the case that the home button was a good fit for the iPhone, but it always felt awkward on the iPad. You had to hold that button down whenever you wanted to unlock it, which was annoying in both portrait and landscape mode, particularly for a device that was never resting squarely in your hand. It also wasted precious time.
The new iPad Pro comes only with Face ID, and Apple's TrueDepth sensors are hidden discretely in the super-thin bezels surrounding the display. (This design also suggests Apple may be able to do away with the so-called notch by the time next year's iPhones roll back around.) Not only does it look good, but it also works regardless of how you're holding the display.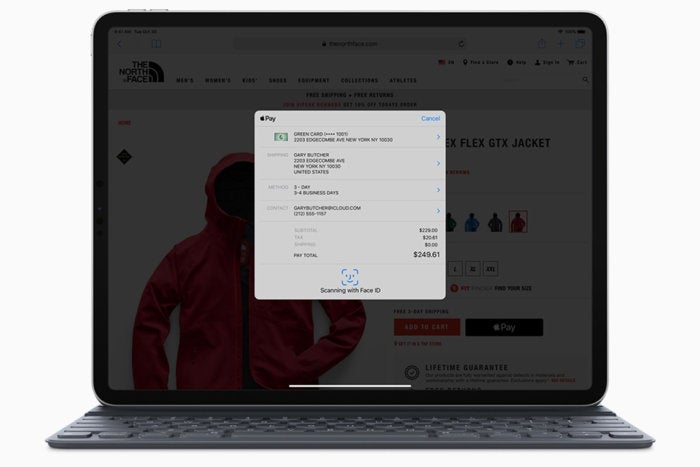 It's worth noting that we were sure this feature would be coming to the iPad in the wake of iOS 12, which replaced the iPad's traditional home button-focused actions with the swipe gestures from the iPhone X. The controls were now there—we just needed to wait on the technology. And now it's here.
Its A12X Bionic chip is a powerhouse
We were wondering if the A12 chip we saw in the iPhone XS would be getting a boost for the iPad Pro, and Apple delivered with the A12X Bionic chip. And it's a beast, boasting seven-nanometer technology along with an eight-core CPU with four performance cores and four efficiency cores.
According to Apple, this gives it 35 percent better single-core CPU performance and 90 percent better multicore performance than what we saw in last year's iPad. For that matter, Apple also claims that the new iPad Pro is also 92 percent faster than all other portable PCs. We can quibble over that percentage a little, but all the same, it's hard to deny that this is a wonderfully capable device. Which means:
Pro desktop apps on the iPad are at last a reality
We're not entirely sure why it's taken such a popular (and essential) design app like Adobe Photoshop so long to come to the iPad, but it seems safe to say that worries about poor performance on a tablet were in play. Those should no longer be a concern, thanks to the power that Apple is packing in the A12X Bionic processor.
Today on stage Apple showed that it's perfectly possible to use Adobe Photoshop on the iPad Pro, which opens the door for many other resource-demanding apps to make their way to the iPad as well.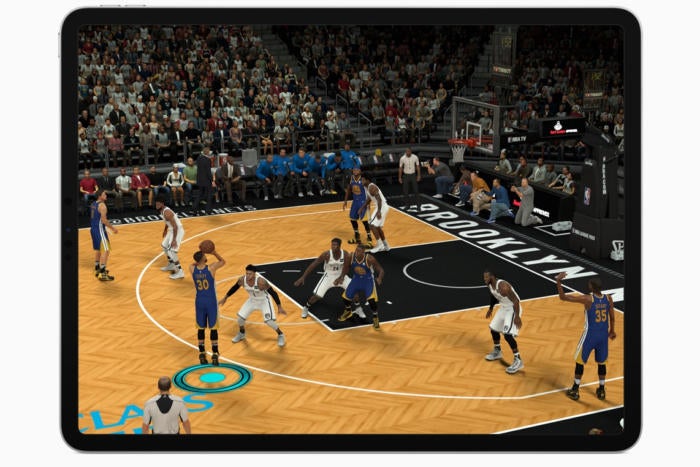 Nor do these performance gains solely affect productivity. Apple also showed off 2K's NBA 2K Mobile game on the iPad Pro today, all while claiming that its latest tablet delivers the same kind of gaming performance you'll find on the Xbox One S console but in a much smaller package. That's partially thanks to the new seven-core GPU that come comes in the new iPad Pro, which Apple claims doubles the performance over the previous generation. The detail was certainly impressive: Apple showed how you could see sweat on individual athletes in NBA 2K Mobile, along with fabric details on their jerseys.
Improved display makes it ideal for sketch work
Much as it did with the iPhone, Apple managed to greatly slim the bezels on the iPad Pro, allowing its "Liquid Retina" display to reach from edge to edge and top to bottom. (For that matter, the body itself is slim at only 5.9 mm thick, which Apple says amounts to 25 percent less volume than its predecessor.) Not only does this look sleek and modern, but it makes the iPad Pro more of an ideal canvas for artists and scribblers in that it better resembles a sheet of paper.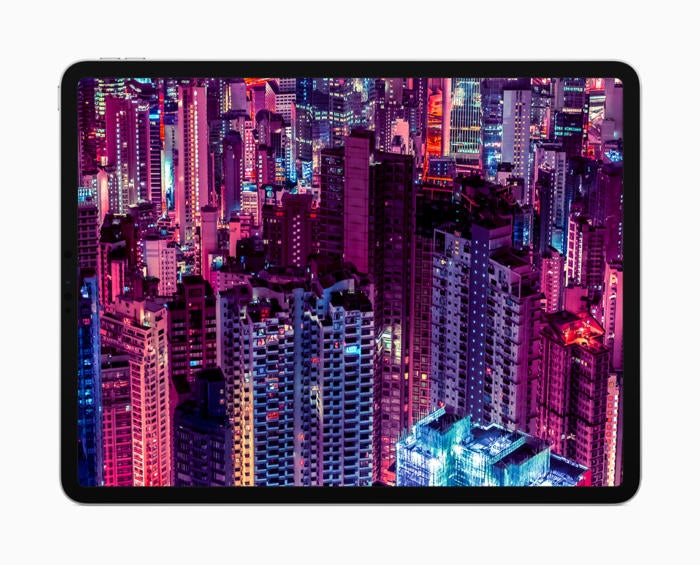 In fact, Apple expressly showed that it was aiming for this form factor. The new iPad Pros comes in two sizes—11-inch and 12.9-inch inch—both of which are sizes that artists and writers are comfortable with on paper. At one point Apple overlaid an image of the iPad Pro with a standard American 8.5×11-inch sheet of paper and showed that there was virtually no difference in size. Impressive.
The 11-inch model has a resolution of 2388×1668 pixels with a pixel density of 264 pixels per inch, while the 12.9-inch model has a resolution of 2732×2048 pixels, also at 264 pixels per inch. Last year's iPad Pros shared the same pixel density.
Apple Pencil got a massive improvement
Ahead of today's event, we compiled a list of features we wanted to see from the new Apple Pencil. Happily, Apple gave us most of what we wanted, greatly improving an already impressive device.
No longer do you have to awkwardly charge the Apple Pencil by inserting it perpendicularly into the iPad; instead, you can simply use a new flatted edge on the Apple Pencil 2 to snap it to the 102 magnets surrounding the iPad itself, which will charge it wirelessly.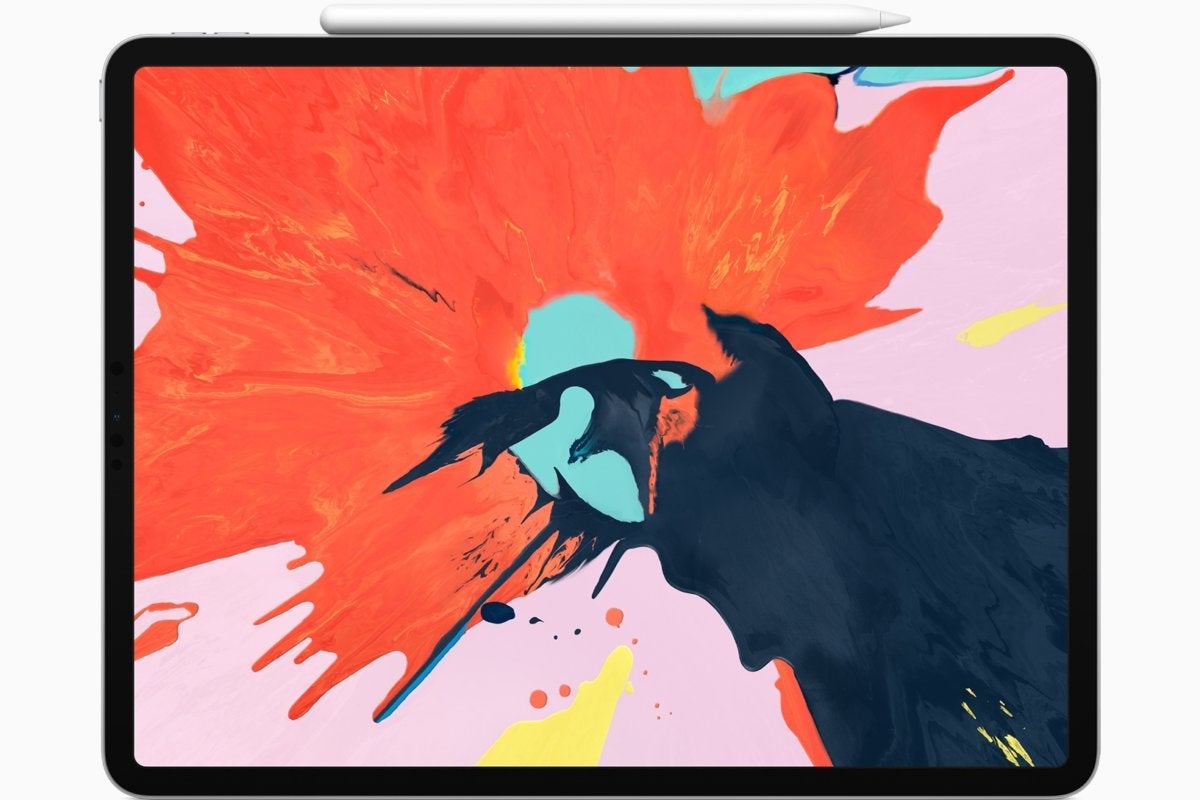 In one step, Apple eliminated the frustrations of not having a place to stow the Pencil and not being able to charge it without worrying about breaking it (or losing the cap, for that matter). It also now pairs with the iPad immediately, although it's not clear if this works on older iPads.
And that's not all. Taking cues from the AirPods, the Apple Pencil now lets you switch brush stroke styles simply by tapping twice, and Apple says you'll be able to customize this action with other apps. It sounds cool, but I'd like to try it out. Right now I'm a little worried about accidentally triggering it too often when I'm nervously tapping my finger while thinking.
Unfortunately, it looks as though the new Apple Pencil will only work with the new iPad Pro (and you won't be able to use the old Apple Pencil with the newer device—there's no way to charge it, for one). Naturally, Apple also boosted the price on the second-generation device, as it now costs $129 instead of the original model's $99.
USB-C makes the new iPad Pro ideal for attaching peripherals
Apple is always going on about how USB-C is the future, but it usually comes off as a mixed message, considering how USB-C usage has been limited largely to the Mac line while iOS devices retain their Lightning cables. The new iPad Pro, though, only has a USB-C port.
Not only does this mean you can use the same charging cable for your iPad that you use with your Mac, but it also means you can simply hook up more stuff to the tablet itself. In line with Apple's emphasis on artistic creation today, the Cupertino company showed that you can hook up an external 5K display to your iPad using USB-C. It also showed that you can hook up multiple other peripherals such as cameras and use your iPad Pro to charge your iPhone. Hello, productivity!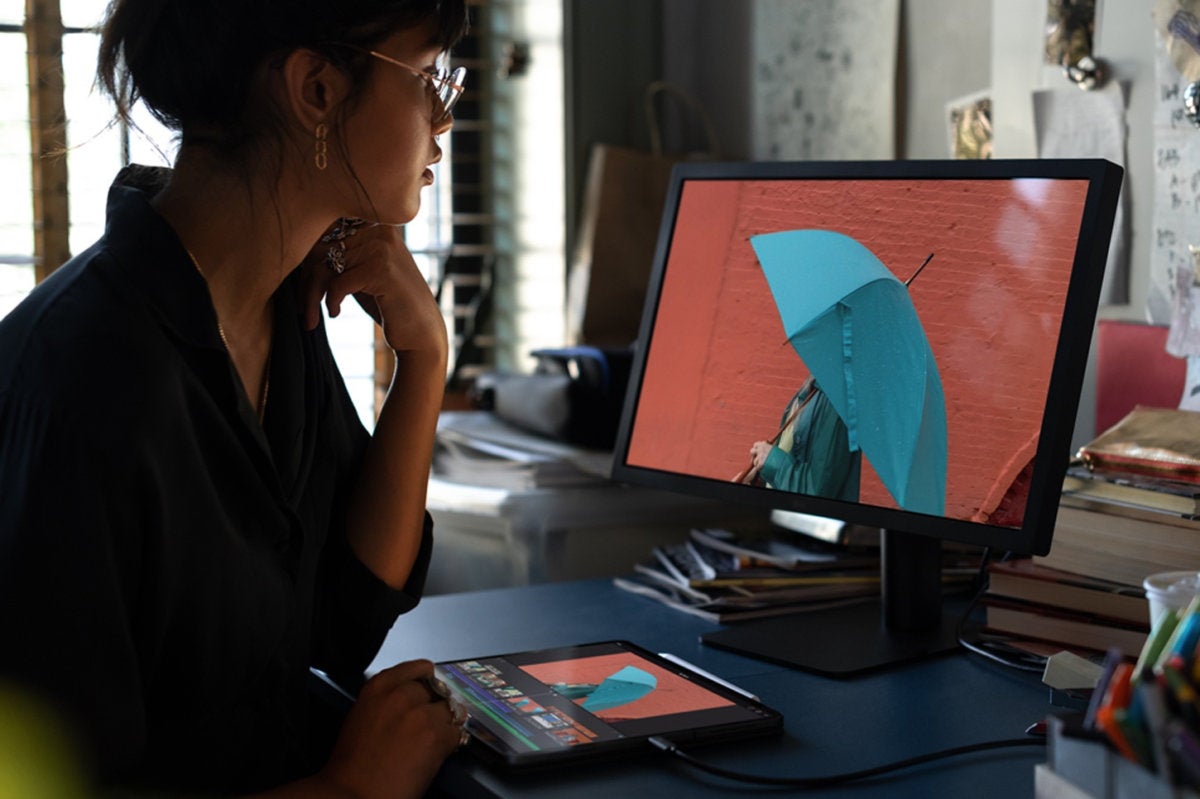 We currently have no idea how much that will drain the battery of the iPad Pro itself (which holds a charge for 10 hours of active use), but we're looking forward to having fewer cables to worry about.
Preorders for the new iPad Pro begin today, and the device starts shipping on November 7. The 11-inch model begins at $799 and the 12.9-inch model begins at $999.
Both models are available in silver and space gray, and each comes in 64GB, 256GB, 512GB, and 1TB storage configurations.
iPad Pro (11-inch, late 2018)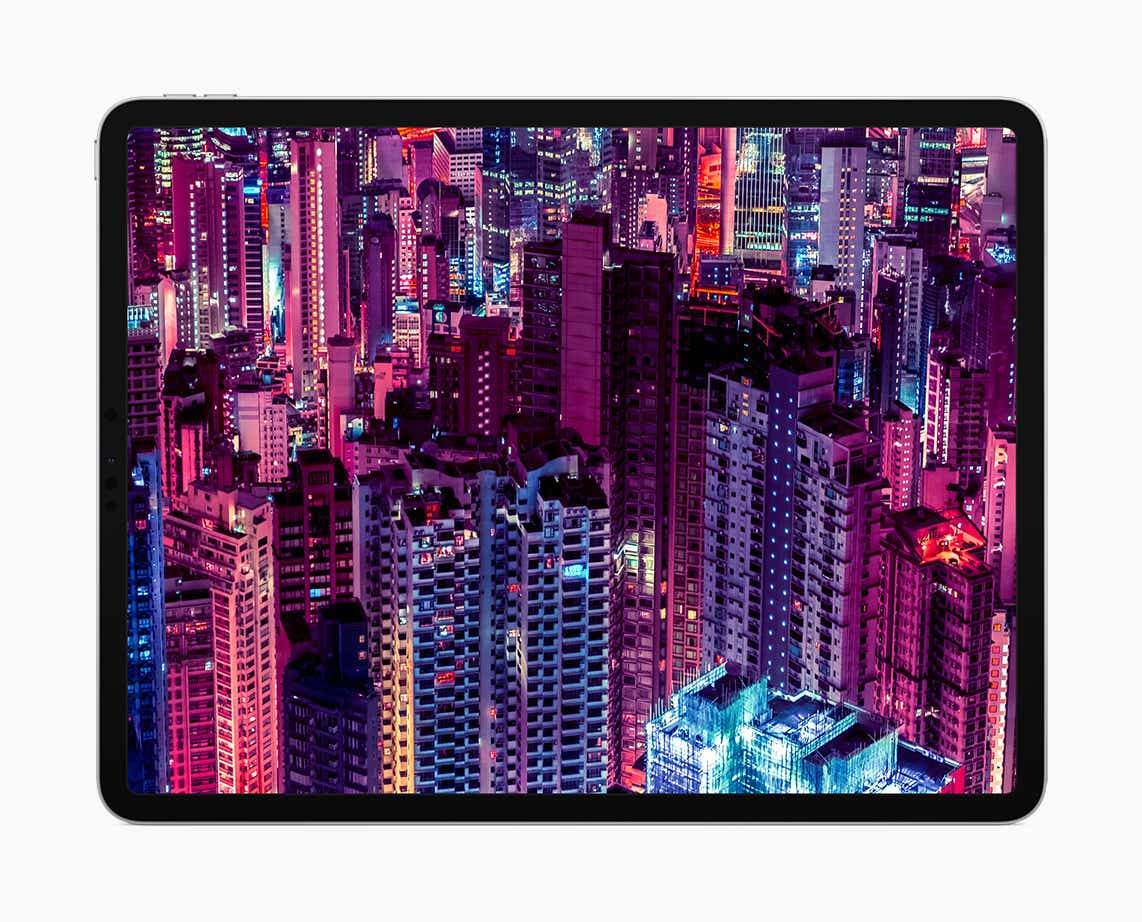 Price When Reviewed:
$799
iPad Pro (12.9-inch, late 2018)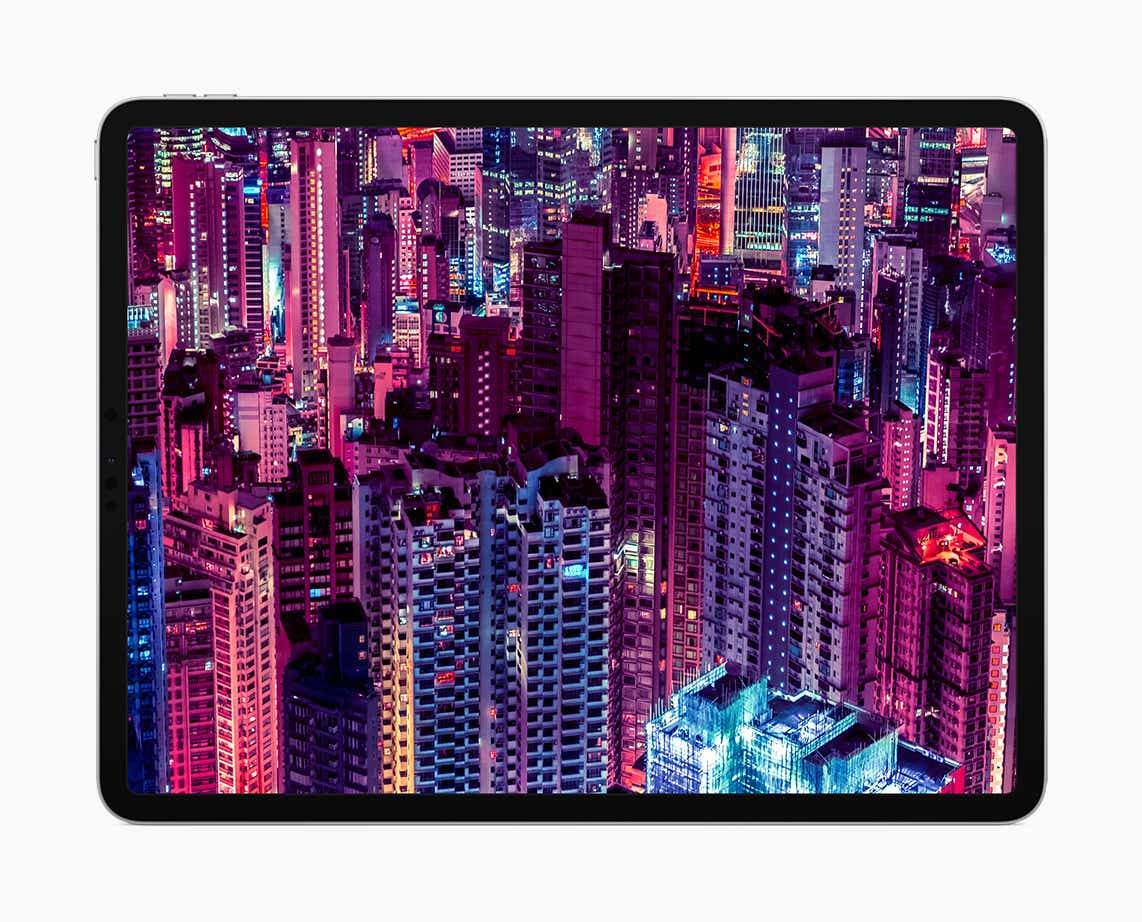 Price When Reviewed:
$999
Read our full
iPad Pro (12.9-inch, late 2018) review