Provided you ignored the awful charging process, the Apple Pencil was a marvel of design—a stylus that looked, felt, and wrote much like an actual pen or pencil. That's not to say it didn't need some improvements (as we outlined in a wishlist earlier this month), but adding them seem to run the risk of overcomplicating the simple elegance that made the Pencil such a joy to draw and write with.
But with the Apple Pencil 2, Apple shows that it can significantly improve one of its trademark minimalist products without sacrificing much of its design's power. Almost every new feature counts as an improvement over the previous model (although with some caveats). The only real drawbacks are the $30 price boost and the inability to use the Apple Pencil 2 with any device save the two new iPad Pros.
Still, the improvements are good enough to make the Apple Pencil 2 an essential purchase for anyone with the new Pro tablets. It has all of the strengths of the previous model—including variable stroke weight and the ability to start new notes in the Notes app just by tapping the iPad's lock screen—along with a host of enhancements for storage, charging, and usage. Here are our favorites.
It gets rid of that awful charging method
Even if you never actually owned an Apple Pencil, there's a good chance you knew how awkward it was to charge it. First, you'd have to take off the tiny, eminently losable magnetic cap, and then you'd have to plug the male Lightning connector into the iPad's female port. You'd then essentially have to leave both device alone while they charged. It was somewhat convenient for charging the Pencil itself, but the end result looked like you were meant to hold it like a sign— sign that likely said something like "This is bad design."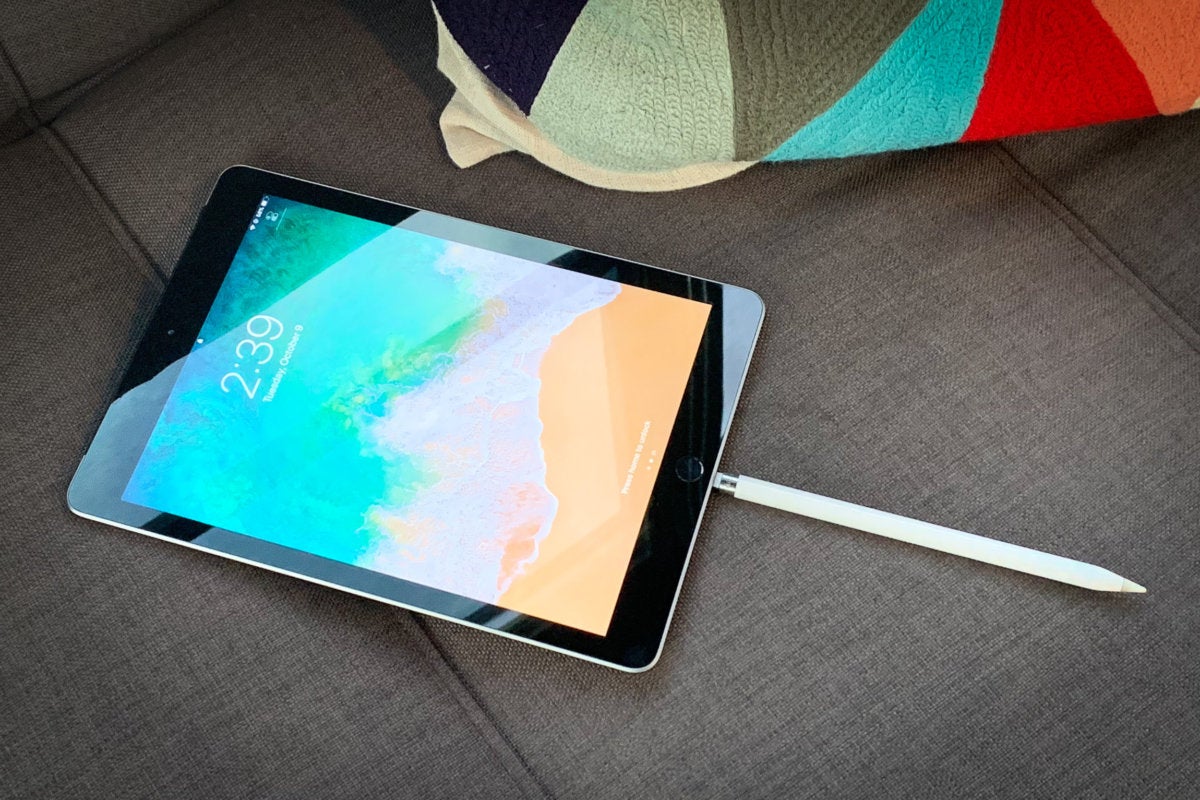 The laughs are over with the Apple Pencil 2. No longer do you need to plug the stylus into anything: Instead, you simply snap the Pencil's edge to some of the whopping 105 magnets surrounding the iPad Pro and it will begin to charge immediately. It's as easy as that. In fact, with this one change, Apple also fixed a number of other issues with one stroke.
You no longer have to worry about losing the cap
The Lightning connector for the original Apple Pencil was hidden under a magnetic white cap on the "eraser" end, and it was generally more secure than it looked. I've even used the Apple Pencil as a drumstick before and the cap never flew off.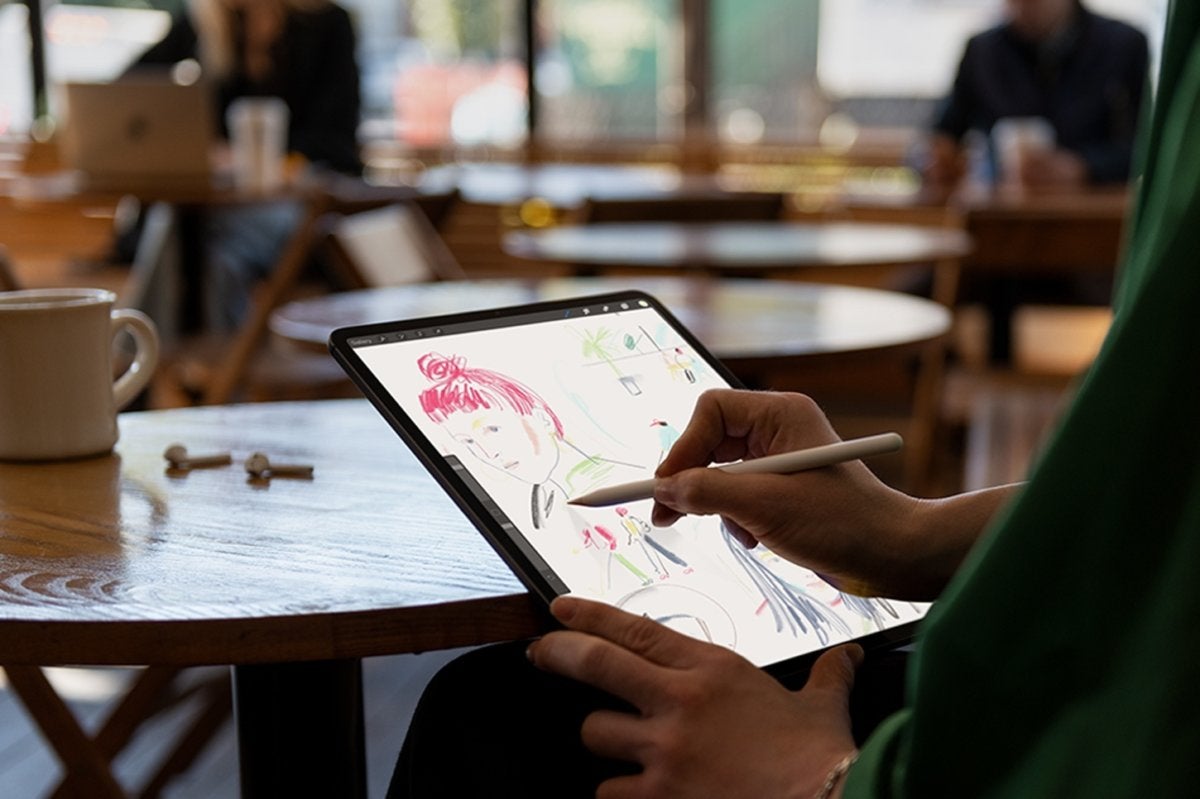 As strong as that magnet was, though, eventually you'd have to remove the cap in order to recharge the Pencil proper. I believe this is how many people lost their caps, as they had no choice but to slip them in their pockets or place them next to the Pencil and hope they didn't roll off the table into oblivion.
Now, those worries are gone because the cap is gone. Since you can only charge the Apple Pencil wirelessly, you'll never have to remove a cap. It's the kind of elegance we expect from Apple in its finest moments.
You don't have to worry about Apple Pencil rolling off the table
You don't have to worry about the cap rolling away, but you also don't have to worry about the Apple Pencil 2 itself rolling off a desk. Most of the Apple Pencil 2 is still as smooth and cylindrical as its forebear, but Apple subtly flattened the section that's mean to align with the iPad Pro for charging and carrying. This new design keeps it firmly in place when attached to the tablet, and it prevents it from rolling away when you set it down.
But I'm a little divided on this one. I'm happy that the new model won't roll away, but the original Apple Pencil's cylindrical form factor was one of the things I loved most about it. Along with the "heft" and weight, it helped the Apple Pencil feel more like a real pen or pencil than many other styluses.
The single flattened edge sacrifices some of that unity. Again, it's subtle, but I can't help but wonder how this seemingly small change will affect its comfort during long writing or drawing sessions. Most pens or pencils have either round barrels or multiple flattened edges that uniformly surround the whole device. Even the roll-averse Logitech Crayon's resemblance to a carpenter's pencil fits this tradition, as both sides are uniform in design.
You now have a spot to stow the Apple Pencil itself
One of the biggest problems with the previous Apple Pencil is that you had nowhere to put it. Only a few cases provided a place for stowing it, and generally I'd just end up stashing it in my bag, my shirt (so nerdy), or my blue jeans. This was hardly ideal.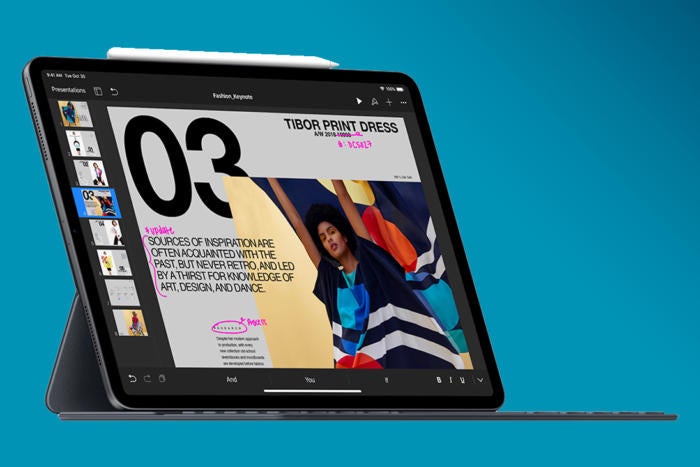 With the new magnets and wireless charging, though, the iPad Pro itself becomes the ideal place for stowing your Pencil. It wouldn't say it's entirely foolproof, but it probably keeps your Apple Pencil 2 at least as securely attached to the iPad Pro as the magnet on the old model kept the cap attached to the Pencil itself.
So, in other words, never let it out of your sight.
Gesture controls make it a better tool for artists
Plenty of artists I've spoken with over the past few months— such as Hotel Transylvania 2's Lizzie Nichols—have told me they wanted to see additional controls on the Apple Pencil. Many worried, though, that Apple would be unable to do this without sacrificing earlier model's elegant and buttonless design.
As it turns out, Apple took some clear cues from the AirPods. Apple now lets you change the type of stroke you're using within its own Notes app just by double-tapping the barrel of the Pencil, and it'll allow you to customize what those double taps do in other apps. That sounds like a godsend for artists who want to change stroke with a single tap in Adobe Photoshop or switch the Pencil over to eraser mode without hunting down a separate interface element.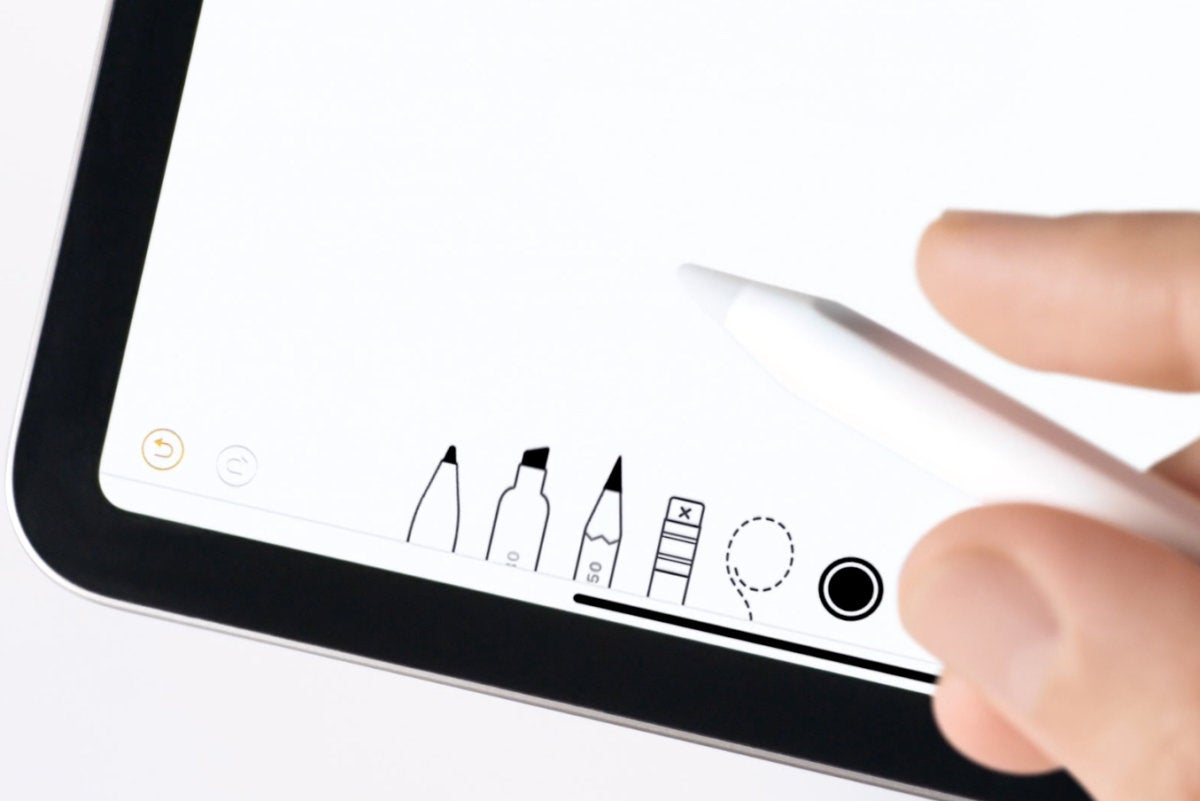 As I've said elsewhere, I admire this design, but I worry that it'll be too easy to activate the different taps simply while drumming your fingers on the Pencil in moments of deep thought.
It's easier to tell if the iPad is charging
This is one of the features I'd hoped for on my Apple Pencil 2 wishlist, but I imagined it would come with something like a tiny charge status light that you only saw when you removed the cap. (I had the AirPods in mind.) That's not an option here, as the cap is no longer a thing.
Instead, a little notification now pops up after you attach the Apple Pencil 2 to the side of the iPad Pro for charging. You'll see the name of the device along with the black electrical bolt and green (or red) battery life symbol you're probably familiar with from the iPhone. It's a quick and highly appreciated way to check the battery without sacrificing the integrity of the Apple Pencil's design or adding too many steps in iOS 12.
You can easily pair it to your iPad
Pairing your Apple Pencil with the iPad is now even easier with the new version. Simply let the Apple Pencil slap to the magnets on the side, and the stylus will immediately pair. That's not only nifty for setup, but it'll make using multiple iPads and Apple Pencils easier for the very few of us who use multiple models on a regular basis.
Apple will engrave it for free
This may not seem like a huge deal, but any time the words "free" and "Apple" get mentioned in the same sentence counts as news to me. If you order your Apple Pencil 2 through Apple.com (and only through there), Apple will allow you to engrave a few words of your choosing on your fancy new stylus for the low, low price of nothing.
This isn't entirely a new thing: After all, Apple has provided the same services for iPods and iPads for years.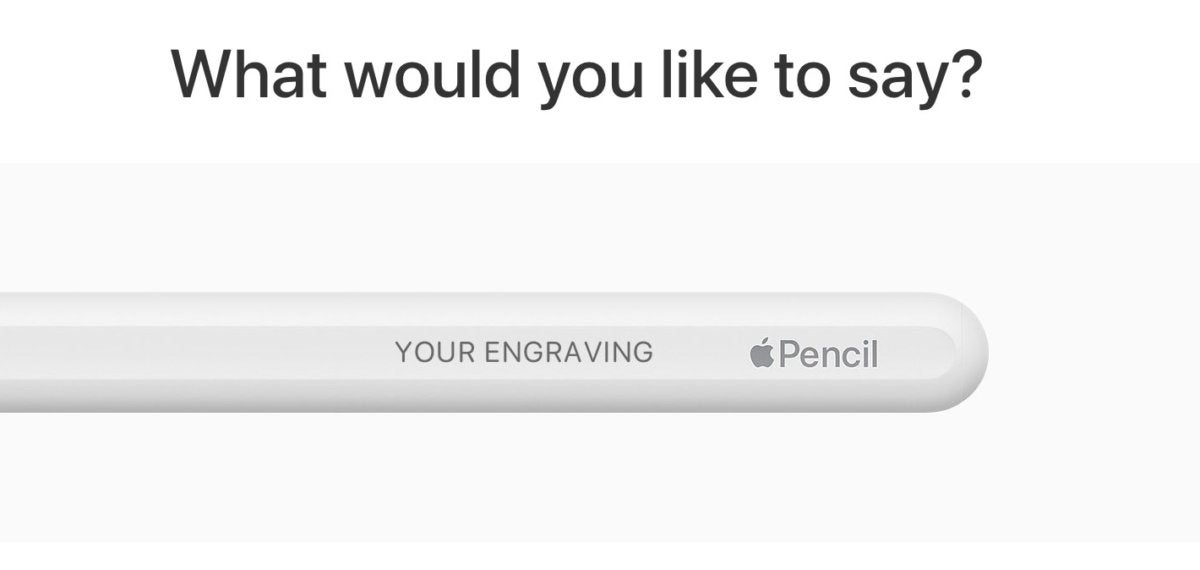 Pencil (2nd generation)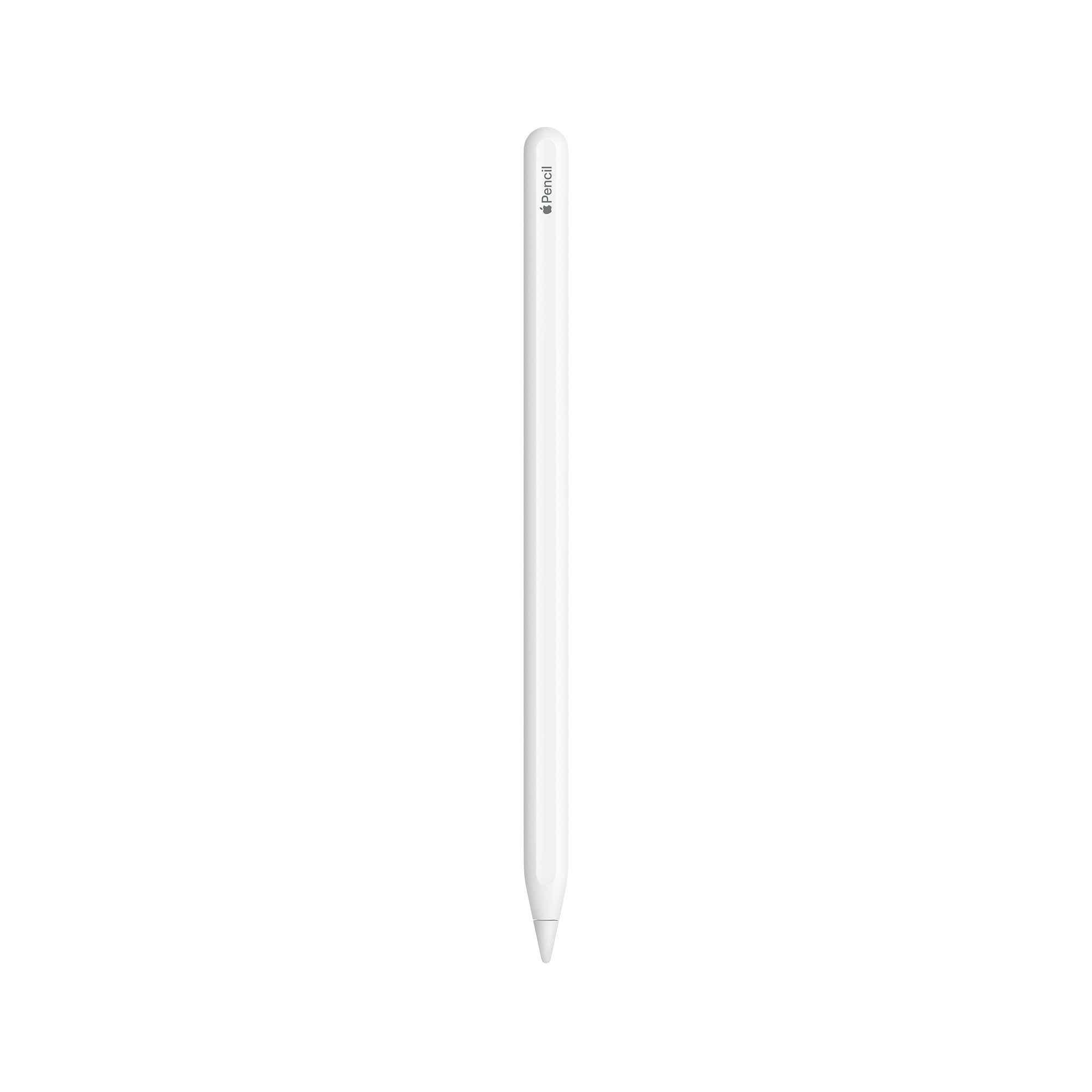 Price When Reviewed:
$129