At long last, there's a new MacBook Air! The most beloved of Apple's laptops, after being largely neglected for several years, has gotta a total makeover. Apple says, "every part of the product has been redesigned and re-engineered."
That's good, right? It's the MacBook Air we love, without the low-res display and huge silver bezels? With a processor that isn't three years old? With more than eight gigs of RAM?
Yes, it's all those things and more, but with all the new positive changes come a handful of real disappointments. Here are the five things bugging us most about the new MacBook Air.
The price
Was there a secret memo passed around Apple last summer that said, "Okay all our new products are going to be 20 percent more expensive now?" It sure seems that way. From the Apple Watch Series 4 to the iPhone X and the new iPad Pro, all of Apple's new stuff seems to be about 20 percent more expensive than the product it's replacing.
And while the new things are undoubtedly better than the old things, Apple seems hell-bent on raising the cost of entry and their average selling price. Technology is supposed to provide more for less over time. Not more for more.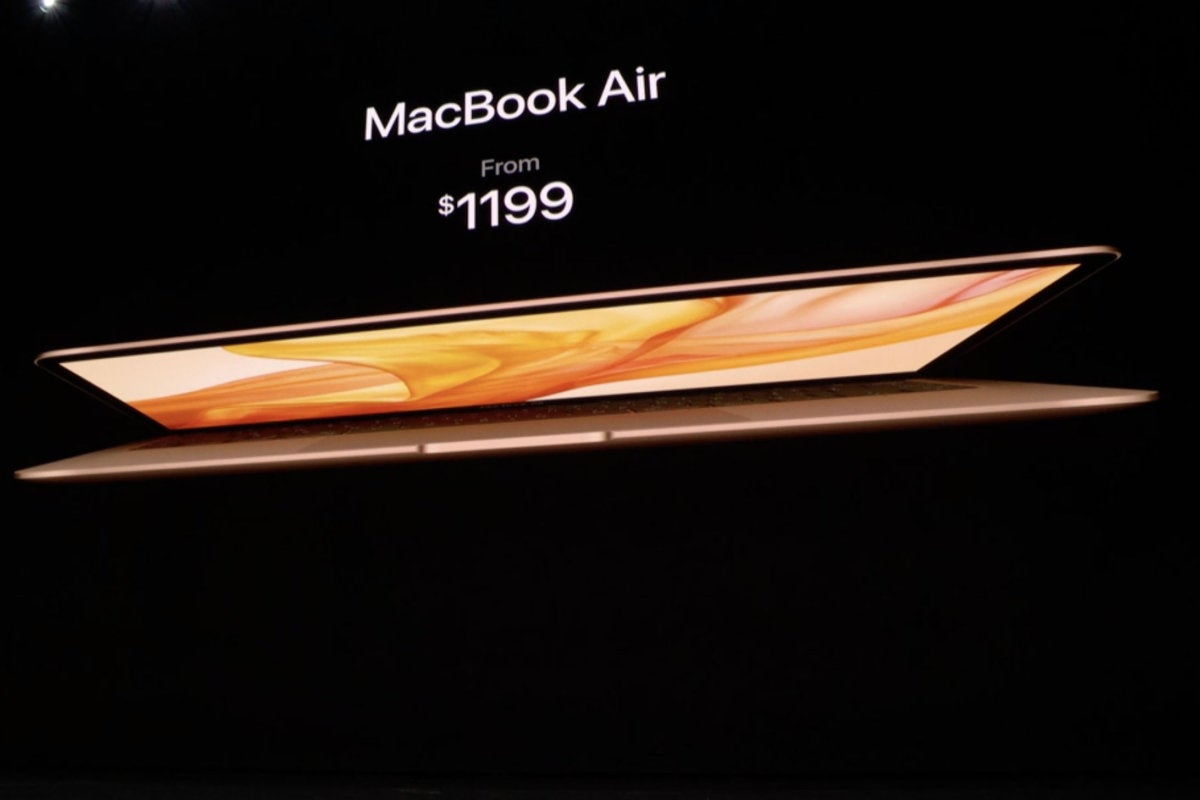 The bitter pill would be easier to swallow if Apple was providing a lot of out-of-the-box value, but instead we get chintzy 5W power adapters and no more headphone dongle in the iPhone box. It's one thing to accept that Apple is an exclusively premium brand and will never participate in the "race to the bottom" so many other companies do, but lately it really feels like Apple is hell-bent on nickel-and-diming us to death.
The old MacBook Air started at $999, and that was a terribly overpriced computer compared to other laptops with similar specs. With the new Air, Apple is ratcheting up the price to $1,199. With a 128GB SSD, 8GB of RAM, no Touch Bar, and dual-core Core i5, it just doesn't seem like a fair price. Even for Apple.
The old MacBook Air is still for sale, but that can't possibly last long. When it's gone, the least expensive Mac laptop you'll be able to buy will cost $1,200. Ouch.
That #$&% keyboard
Much has been said of Apple's new super-low profile "butterfly" switch keyboard. Most of it negative. It has had reliability problems, it's too noisy, people don't like the action and lack of key travel…. The old-style chiclet keyboard had some of the best typing feel of any laptop, and the MacBook Air was the last laptop Apple sold with it.
In the never-ending quest to shave off every fraction of a millimeter of size, Apple threw out the keyboard we all love in favor of the one that nobody can seem to agree on.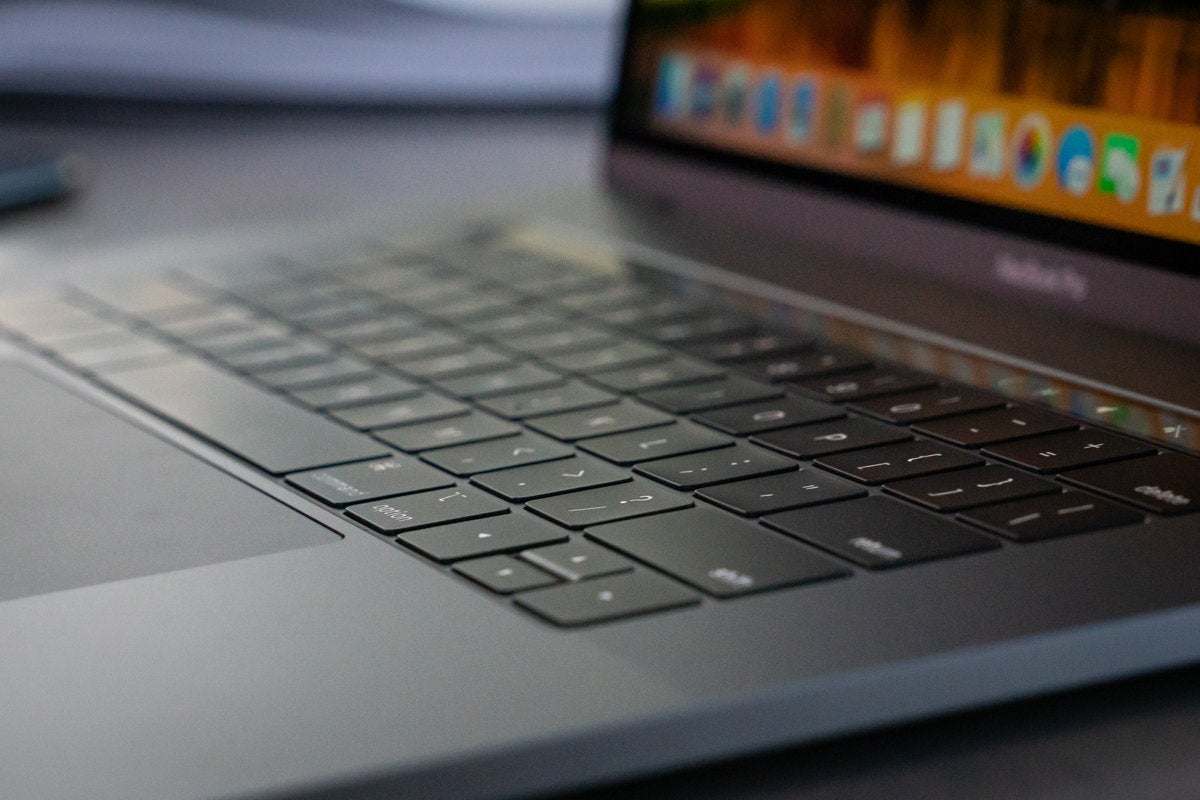 Two Thunderbolt 3 ports, and that's it
We liked MagSafe charging connectors. I can't tell you the number of times the little magnetic breakaway latch has saved my laptop, and every old-time Apple user in the world has similar stories.
But I get it. Apple's all about USB-C and Thunderbolt 3. It wants you to be able to plug in an eGPU or super-fast storage. It wants to make sure you can plug in a 4K monitor or two.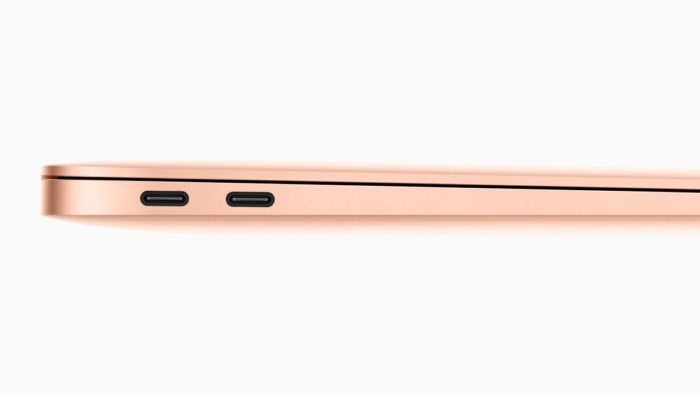 But millions of MacBook Air users are going to get home with their new machine, reach for their USB thumb drive, and have to run back to the store for a $19 adapter. Do you have a USB-C podcasting Mic? Me neither.
It really wouldn't have killed Apple to put a single USB-A port on the right side, leaving the two Thunderbolt 3 ports on the left. I'd even take a USB-A port over a headphone jack (which, thankfully, remains).
Poor configuration options
If you buy a new MacBook Air, you get a dual-core Core i5 processor with a base speed of 1.6GHz and boost of 3.6GHz. That's it. There are no processor upgrades, period. You even have a Core i7 option on the old MacBook Air that is still available. The Core i7-8500Y is configurable to the same 7-watt TDP, but with boost frequencies up to 4.2GHz. It would be nice to have that as an option.
At least you can choose to upgrade from the base 8GB of RAM to 16GB, for an extra $200. That's a lot for an extra 8GB of LPDDR3 RAM (a full 16GB of DDR3L 2,133MHz SO-DIMMs can be found at Newegg Remove non-product link for less than $150), but Apple has always overcharged for RAM upgrades.
The SSD options start at 128GB, too little for a $1,200-plus laptop, and you can upgrade that to 256GB, 512GB, or…1.5TB? Wait, that's it? It jumps from 512GB to 1.5TB, for $800 more than 512GB? How about a 1TB option?
If Apple's laptops are going to be increasingly difficult to upgrade or service, it would behoove them to give us more configuration options.
A 720p FaceTime camera
It boggles my mind that Macs still come equipped with a 720 webcam (which Apple calls a "FaceTime camera," though it's what you'll use for Skype or any other video chat.
I'm sure the image quality will be a little improved over the old MacBook Air, now that the T2 processor is doing all the image processing. But the iMac Pro is literally the only Mac Apple sells, at any price, with a 1080p FaceTime camera. Everything else is 720p, and that's embarrassing.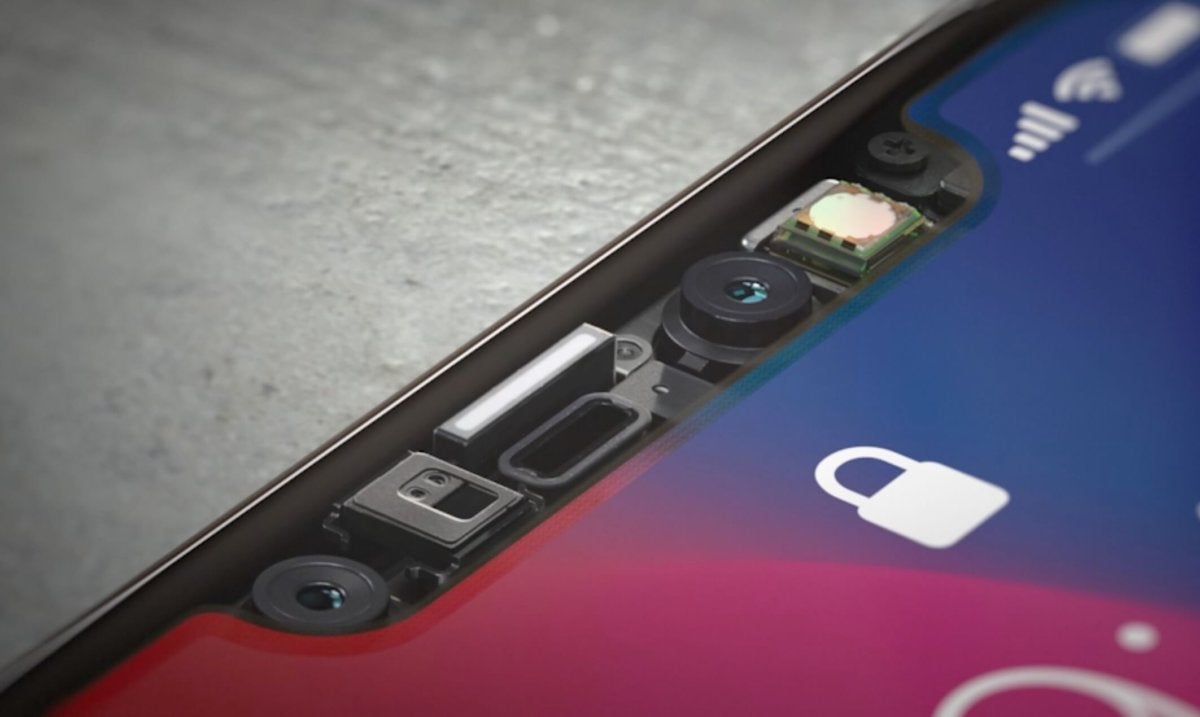 We've got four-megapixel Retina displays and are sending each other less-than-one-megapixel video. What happened to the Apple that cared so much about video quality that it made its own super-high-quality webcam? Every iPhone since the 6s has had a Full HD front-facing camera, and here's a $1,200+ computer with a camera that has less than half the resolution.
Frankly, it's time for Apple to put the TrueDepth module on all MacBooks and iMacs, but the time for them all to move to 1080p was about three years ago.
MacBook Air 1.6GHz dual‑core Core i5, 128GB SSD (Late 2018)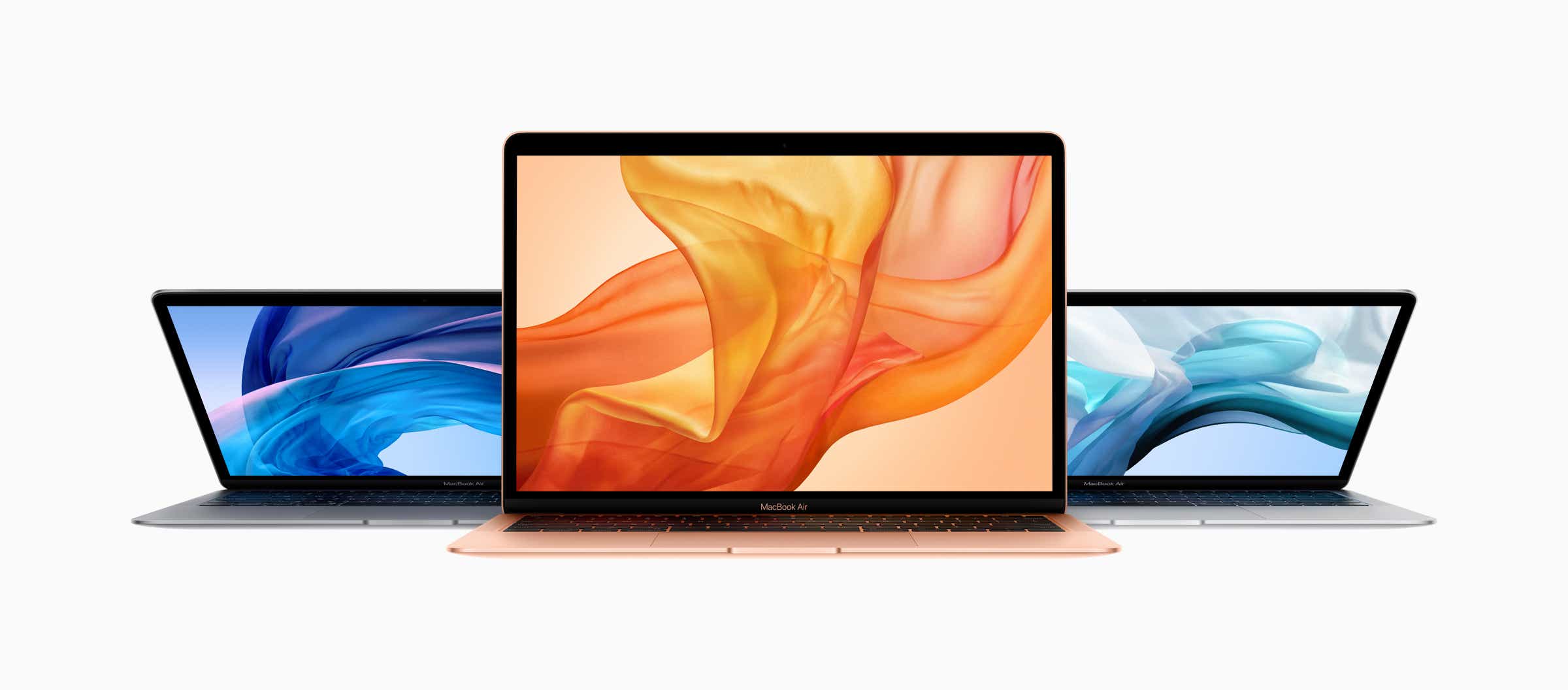 Price When Reviewed:
$1099