Apple believes privacy is a "fundamental human right," or so CEO Tim Cook told CNN in the wake of WWDC last spring. He condemned the data collection spree he saw from competitors as "out of control," and he worried that "most people" have no idea how often they're being tracked.
Bold words, yes. It was easy to admire Apple in the moment. They were words we needed to hear—wanted to hear—particularly in a decade rocked by the Cambridge Analytica scandal and data breaches at companies like Uber and Yahoo, to say nothing of Google's habit of sifting through our Gmail in order to better pepper our browsing experience with ads. Against such a backdrop, Apple looked like a knight in shining, brushed aluminum armor.
But I find they're also overly bold words in an era that sees Apple inflating its prices year by year, lifting its devices and their privacy ever farther out of reach of the humble budgets of "most people." As my colleague Michael Simon pointed out, the most recent increases amounted to around $150 a product over the counterparts from the previous year. These price increases aren't just painful for the wallet; they're painful for anyone who understands that privacy is the single irrefutable reason to prefer Apple devices over all others.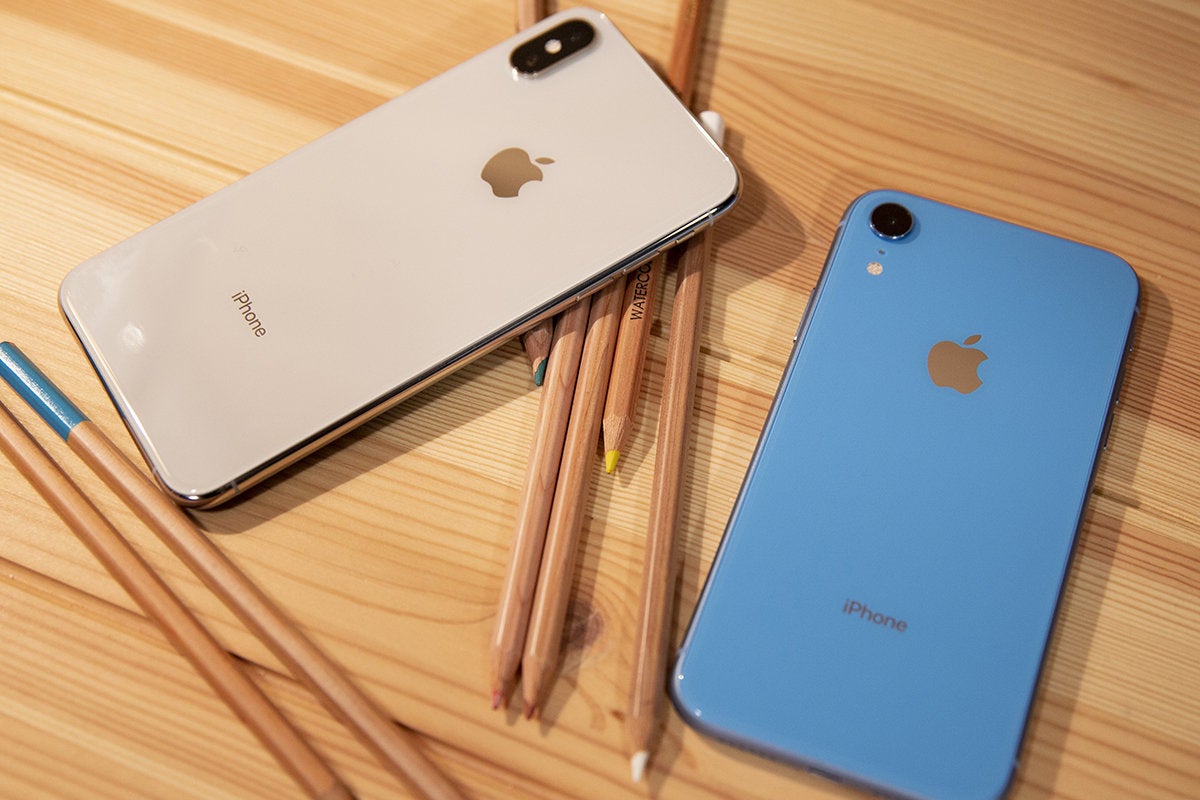 Yes, Apple's design is fantastic. Yes, the iPhone is a wonderful overall phone. But these days it's harder to trumpet every feature of an iPhone as superior to a competitor. The Google Pixel 3 has a better camera, for one, and numerous Android phones manage to have always-on displays without devouring their batteries. For that matter, crappy Windows laptops have long tended to do a better job of running video games than Apple's high-end MacBooks.
But privacy? No one can really touch Apple on that. Time and time again it's shown that it means business. The wide public probably knows this best from Apple's famous resistance to unlocking iPhones for the FBI, or the way that Apple only stored your Touch ID fingerprint on the device itself. But it goes far deeper. Apple now includes anti-fingerprinting software and Intelligent Tracking Prevention in both iOS and macOS, which stops data collectors from tracking your movements and handling your data. It now includes File Vault 2 on all Macs, encrypting your files. Apple does send off data of its own, of course, but a recent study found that Apple collects 10 times less data than what Android devices ship off to Google, and even then Apple includes protections that keep Apple from knowing it came from a particular device.
Not so fast, private
Too bad, then, that this moral high ground isn't really inspiring Apple to lead a revolution in data privacy by releasing low-end devices. In fact, Apple's most recent quarterly report revealed how rising device prices were causing the Cupertino giant's revenues to soar even in times when iPhone sales remained flat. Too bad, too, that we see this from a company that once claimed it wanted to "make a contribution to the world by making tools for the mind that advance humankind." Apple's price inflation is making privacy a luxury of the privileged. And that's not advancing mankind at all—hell, that's essentially the way things have always been.
Consider this: Privacy isn't just about buying expensive gadgets that keep your personal data safe. It's also about being able to drive cars to work rather than taking buses. It's about having a massive house with a security system rather than a cramped apartment. Personal choice factors into these arrangements at times, but most of the time they're decided by wealth. And at a time when houses and cars are increasingly hard to obtain by younger Americans, Apple seems hell-bent on keeping its privacy-protecting devices similarly farther out of reach as well.
The problem intensifies the more heavily you invest in Apple's ecosystem. Let's say you start with an iPhone, which then leads you to buy a MacBook Pro to enjoy its greater privacy as well. Beyond that, perhaps you'll want to get an iPad (and Apple Pencil!) for your kid. Heck, you might as well buy a HomePod, too, as it transmits far less data than the inexpensive smart speakers from Google and Amazon. At the very least, you're easily looking at more couple thousand dollars at this point. It gets worse every year, and I'm convinced that Apple is approaching a ceiling for how much customers will pay. I don't think we're there yet, but we're getting too close for comfort.
Is there hope?
If Apple was serious about granting everyone access to data privacy, it would release more products aimed at low-end buyers. I say "more" in part because I see hints that Apple is at least trying to placate slimmer wallets, as we're no longer dealing with the blatantly luxury-minded Apple of the $10,000 Apple Watch Edition.
Instead, we see Apple releasing a $329 iPad aimed at students, which even includes support for the Apple Pencil (which used to be limited to the much pricier iPad Pro). Most recently, we saw Apple release the iPhone XR, which came out the same year as the flagship iPhone XS but costs $250 less and differs mainly in cosmetics. These are still pricey devices, but they hint at a humbled Apple–but not one that's so humbled that it'll consider updating a device like the iPhone SE.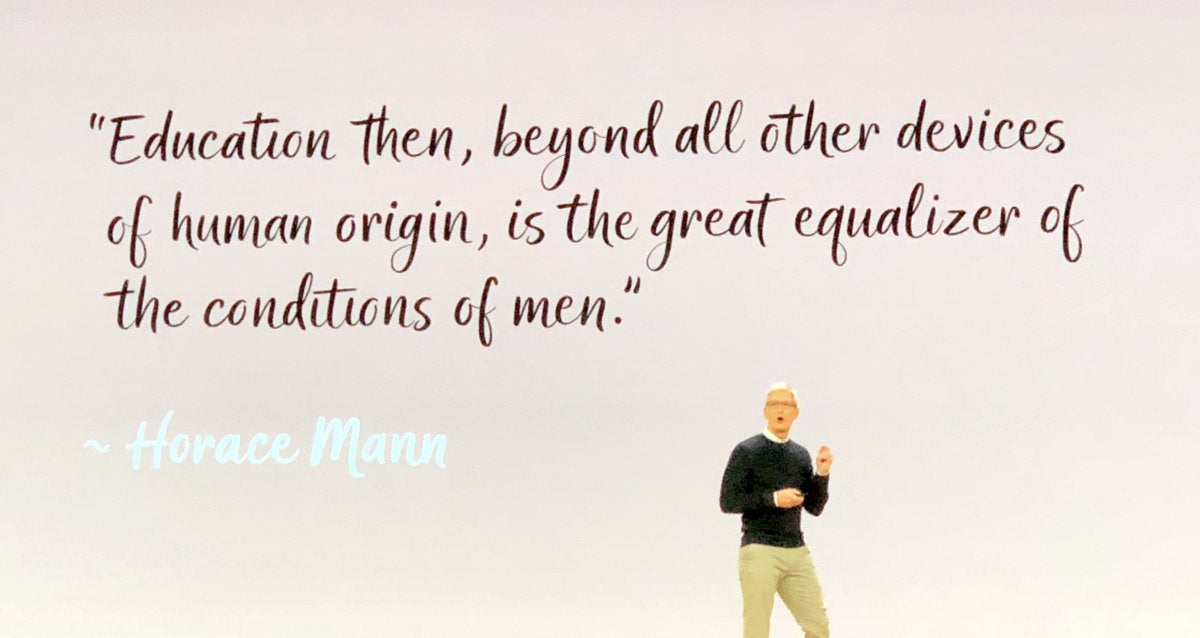 In fact, it's harder to see similar trends with the new MacBook Air. It's a great laptop, but it's still a $1,200 laptop and nothing like the "low-cost" MacBook aimed any schools that a lot of people were hoping for. It's likely a "good investment," but that doesn't mean much when you're a student who's already frightened about student loans and making rent. Instead, you might be tempted (and with good reason) to get a perfectly capable Dell XPS 13 for $899 or an Asus Zenbook for $749. Heck, you might even consider getting an Acer R3 Chromebook for around $400. But none of these devices will keep your data as safe as a MacBook.
A force for good
We need to see more. We need to see better. Tim Cook has said that he sees Apple has a " force for good," and I buy into that. I admire the company's environmental initiatives, as well as its attempts to make its devices useful for health care without attempting to monetize the associated services.
But in an age where we see the adverse effects of corporations mishandling user data every day, in an age when our personal data is used to manipulate us and turn us against one another, and in an age where passwords too easily grant access to our whole lives, Apple could arguably do no better good than make greater efforts to keep its products accessible to a wider audience.
As it is, Mr. Cook, it won't be long before those prices are "out of control" and therefore out of reach.