At a Glance
Expert's Rating
Pros
Good bang for the buck
Similar design as previous Mac mini
Speed is competitive with the 2017 iMac
Cons
Expecting a new, radical design change? You didn't get it
Its two USB-A ports may not be enough
You'll probably need a USB-C or HDMI video adapter
Best Prices Today: Mac mini 3.6GHz quad‑core Core i3 (Late 2018)
It's been ages since the Mac mini received an update, so we can see how fans of Apple's smallest Mac would be happy for any improvements. On the flipside, because the mini hasn't been updated for four long years, you may have convinced yourself that Apple would make dramatic changes—yet the update is pretty much limited to a processor upgrade.
If you were anticipating a major overhaul, your disappointment is understandable. But get over it, because the new Mac mini is a worthy Mac for $799. In fact, in our benchmarks, its performance is fast enough to give the iMac some competition. If you're buying a new Mac, you should definitely consider the Mac mini, because you could end up saving some money—and still get a soild, fast Mac.
And if you own an older Mac mini and love the form factor, you'll want to upgrade. The performance—especially with multi-core professional software—is worth the money. This review takes a look at the $799 Mac mini, which is now Apple's cheapest Mac.
Who is the Mac mini for?
The Mac mini made its debut in 2005, and was marketed as the affordable entry-point for Mac newcomers. All it needed was an external display (the first mini came with a VGA-to-DVI adapter) and USB input devices. With the base model priced at $499, it lagged behind Apple's faster, more expensive Macs, but it was a good performer for the price.
But as it turned out, the Mac mini found a market with pro users thanks to its small footprint. It's been popular with software developers and content creators, and has even found a home in co-location data centers. In response, Apple changed its Mac mini message, targeting professionals and touting the mini's performance instead of its affordability. Apple's Mac mini website calls the new Mac "All workhorse" and the whole "switcher" messaging of the original Mac mini is gone.
But that doesn't mean the mini is no longer for switchers and everyone else. It's still a good Mac for the general consumer, and in fact, it offers considerable bang for the buck. The main drawback is that there's no longer a sub-$500 price tag in Apple's Mac lineup (though the $799 Mac mini is $300 cheaper than the entry-level 21.5-inch iMac).
Inside the Mac mini: CPU, SSD, RAM, T2
During a briefing, Apple told us that faster Mac mini performance was at the top of customers' wishlists. With that in mind, Apple upgraded the CPU with eighth-generation Intel Core processors—desktop CPUs, not mobile CPUs. Apple says the new Mac mini is up to five times faster than the previous one (which, after all, was released in October 2014).
The CPU in the $799 Mac mini is a 3.6GHz Core i5. This is a quad-core processor that offers two more processing cores than the chip in the previous Mac mini. Note that this particular Mac mini's CPU doesn't support Turbo Boost, a feature that allows for a processor to run faster than its stated frequency if the processor is running under its limits for power, current, and temperature. However, Turbo Boost up to 4.1GHz is available in the 3.0GHz 6-core Core i5 processor that's spec'd for the $1,099 Mac mini.
You'll also find a performance upgrade in the Mac mini's storage hardware—sort of. In the past, you could choose from a hard drive (slow but spacious), a Fusion Drive (the capacity of a hard drive but with better speed), or flash storage (a fast and pricey solid-state drive). Now, Apple offers only solid-state drives, which offer the best speed.
The $799 model comes with a 128GB drive, but if that isn't enough, Apple offers upgrades all the way up to 2TB if you're willing to pay. The SSDs are PCI-e cards and Apple doesn't consider them user-upgradeable. So, if you prefer to house your storage inside the computer instead of attaching an external drive, you might consider shelling out more money for an upgrade.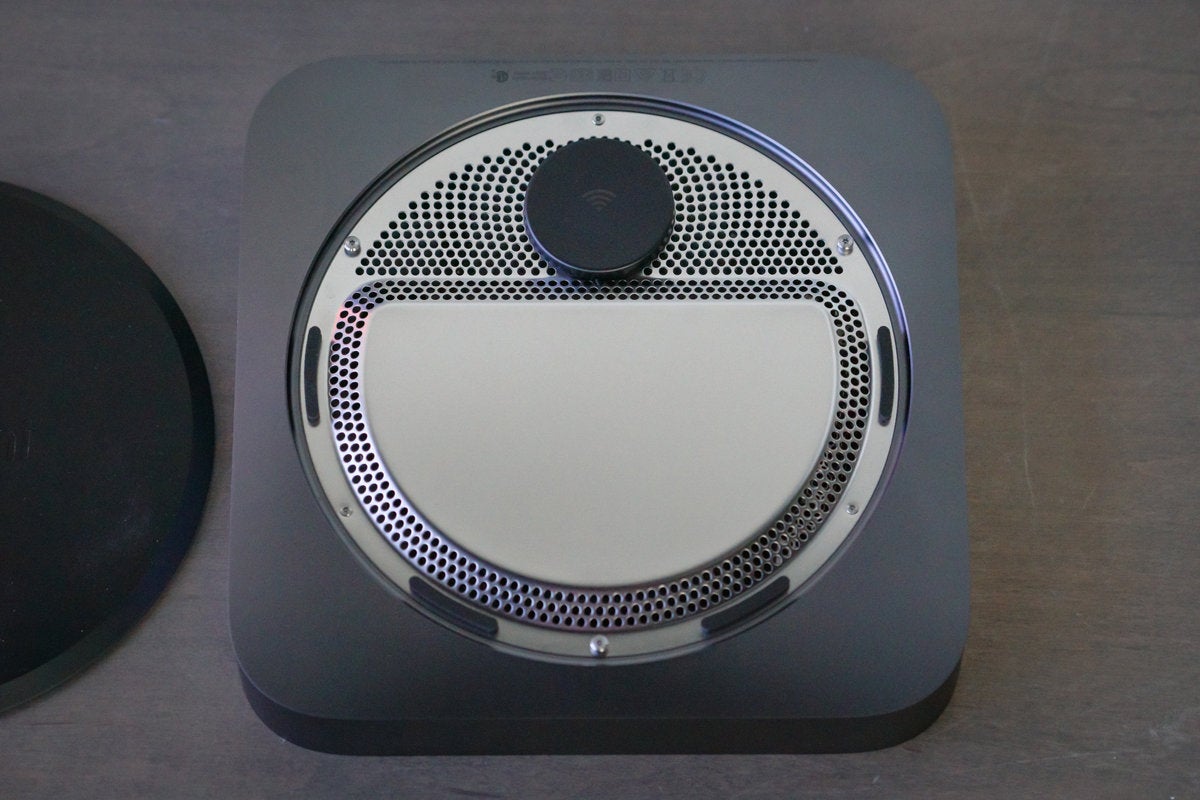 The $799 Mac mini comes standard with 8GB of 2666MHz DDR4 memory, installed as a pair of 4GB SO-DIMMs. The mini supports a maximum of 64GB, and you can upgrade the memory later, but Apple doesn't consider the Mac mini to be user-configurable, and it recommends that memory upgrades be performed by a certified Apple service provider. Doing it on your own will void the warranty.
You can easily open up the Mac mini on your own: The circular plastic cap at the bottom of the Mac mini pops off to unveil an aluminum hatch that's kept in place with torx screws. But what you'll find when you remove the hatch is that the memory is placed in a sort of a cage, and that you'll need to remove the fan and other components to get access. It's not a trivial task.
The Mac mini includes a T2 Security Chip to offload security features away from the main CPU. The T2 handles the Mac mini's secure boot feature and storage encryption for FileVault, and it houses a coprocessor for Secure Enclave, which operates Touch ID. Unfortunately, there currently isn't any keyboard with Touch ID support that can be attached to the Mac mini. That said, the iMac is due for an update soon, so maybe we'll see a new Magic Keyboard with Touch ID when that desktop machine arrives.
How fast is the Mac mini?
To test the speed of the $799 Mac mini, we used the Geekbench 4 benchmark tool. We compared the Mac mini's results to the three Mac mini models from 2014, the current $1,499 iMac, and the 2013 3.5GHz 6-Core Xeon E5 Mac Pro.
Geekbench 64-bit Single-Core test results
Not surprisingly, the $799 Mac mini, with its eighth-generation 3.6GHz Core i3 processor, offers a nice single-core boost over its 2014 predecessors. We saw a 29 percent jump over the $999 2.8GHz Core i5 model, a 34 percent boost over the $699 2.6GHz Core i5 model, and a 45 percent improvement over the $499 1.4GHz Core i5 Mac mini.
The question is, Are these improvements enough for owners of the 2014 Mac mini to upgrade? Even in single-core apps (e.g., mail, browsers, iTunes, and even some consumer-level video and image editors), the boost is significant, thanks to eighth-generation Intel chip improvements and the clock speed bump. So, if you have a 2014-vintage $499 or $699 Mac mini, you've probably gotten your money's worth from the machine, and upgrading to the new $799 model is a good investment. And even if you bought the 2014 $999 model, upgrading should be a serious consideration.
Interestingly, the single-core performance of the $799 Mac mini isn't far off from the 2017 21.5-inch 3.4GHz Core i5 iMac that sells for $1,499. The iMac is only 4 percent faster. Another interesting data point: The new Mac mini outperforms the 2013 3.5GHz Xeon E5 Mac Pro by 23 percent. Keep in mind that this is in single-core performance, and the Mac mini versus Mac Pro story changes in our next suite of tests.
Geekbench 64-bit Multi-Core test results
Because Apple has changed the marketing message with the new Mac mini, its multi-core performance will draw more attention than before. The $799 Mac mini has four processing cores, two more than in the previous models. So the newer CPU and extra processing cores combine to make the $799 Mac mini a mighty machine for apps that can use multiple cores (pro-level video and image editors, as well as developer tools, for example).
In the Geekbench 64-bit Multi-Core test, the $799 Mac mini more than doubled the performance of the three older models. Bottom line: If you use apps that can take advantage of multiple cores, you're going to see a huge speed increase with the new Mac mini. It's well worth the cost of upgrading.
When you compare the $799 Mac mini to the $1,499 21.5-inch iMac with a quad-core 3.4GHz Core i5, you'll find an eye-opening result: the Geekbench 4 scores are practically the same. We ran a few more benchmarks to compare the $799 Mac mini to the $1,499 iMac, and we found that when it comes to graphics performance, the iMac and its 4GB Radeon Pro 560 graphics card gives it a significant edge in frame-rate performance over the Mac mini's Intel UHD Graphics 630. But in two other benchmarks—the Cinebench R15 CPU test and the Blender BMW render test—the Mac mini and the iMac finished neck and neck.
The Mac mini, however, is slower than the 2013 6-core 3.5GHz Xeon E5 Mac Pro, which is five years old and costs $2,299. Still, when you consider the price difference, the Mac mini's multi-core speed is impressive.
Connectivity and ports on the new Mac mini
One of the reasons the Mac mini has been such a beloved machine among Mac users is that it comes with so many ports in such a small package. Fortunately, it still has a lot of ports, but Apple has updated the equipment to match its current philosophy, which currently focuses on Thunderbolt/USB-C.
The Mac mini comes with four Thunderbolt/USB-C ports, and you can connect two or three displays through these ports, depending on the screen resolution used for each display. If you don't have a USB-C equipped display like the LG UltraFine 4K Display, you will need an adapter (we have a Thunderbolt 3 adapter guide to help you find the ones you need). You can also connect an HDMI-equipped display to the Mac mini's HDMI 2.0 port.
If you have a lot of USB-A devices to connect, you'll be disappointed in the reduction of USB-A ports from four down to two. But if you don't use all of the Mac mini's USB-C ports and you want to connect a USB-A device, you can use an USB-C to USB-A adapter, like the $19 one from Apple. An even better investment would be a USB hub, such as the Anker 4-Port USB 3.0 Data Hub, which connects to the Mac mini via USB-A, or the AmazonBasics USB 3.1 Type-C to 4 Port USB Hub, which connects via USB-C.
For networking, the Mac mini comes standard with a gigabit ethernet jack and Wi-Fi. Apple does offer a $100 upgrade to 10Gb ethernet, which will be of interest to pro users, render farm implementations, and more. The Mac mini also has Bluetooth 5.0 and a headphone jack.
Same Mac mini design as before
The long gap between updates lent itself to speculation, with Apple fans compiling wish lists for the new Mac mini. Macworld writers and editors certainly haven't been shy about our thoughts on the subject. Much of the speculation focused on the Mac mini's form factor, and many of us thought the new machine could be smaller than the 2014 model, an idea inspired by small PC devices, such as the Intel NUC and even Raspberry Pi.
But in the end, Apple decided not to change the Mac mini's design at all, except for now it's in space gray instead of silver. It's the same shape and size as before, a square with sides measuring 7.7 inches, a height of 1.4 inches, and rounded corners. You can stack it on top of the previous Mac mini, and it lines up perfectly. Like the MacBook Air, the Mac mini's case is made of 100 percent recycled aluminum.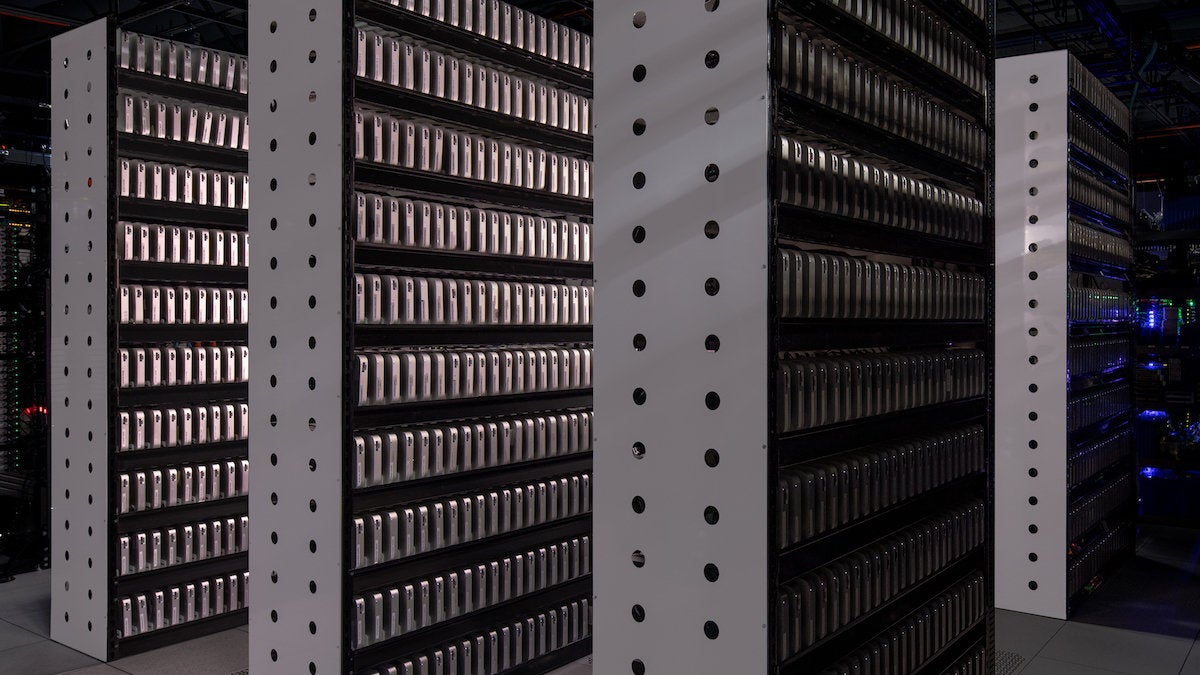 Probably the main reason why Apple stuck with the design can be seen in " The secret world of Mac mini" feature that the company published during the Mac mini announcement. Among other clever uses for the Mac mini, we see them in a co-location data center where 8,000 Mac minis are deployed. The photo of MacStadium's facility is impressive, with row after row of Mac minis, but could you imagine what you'd have to do to replace all those old minis to accommodate a new form factor? It certainly may discourage upgrading the machines in enterprise environments.
Perhaps it would be nice if the Mac mini were smaller, lending itself to even more uses, but it seems Apple determined a footprint reduction wasn't a priority. For a majority of people, the Mac mini's size works, and the new Mac mini can simply slide into the space of the old one, no muss, no fuss.
Bottom line
There are customers who lament the fact that Apple no longer offers a Mac for under $500, and that Apple went from offering three desktop Macs for under $1,000 to just one. But this is the new reality: $799 is the new entry point, and it's not going to go any lower.
That being said, at $799, the 3.6GHz quad-core Core i3 Mac mini offers an intriguing combination of performance and value. In many instances—especially with multi-core apps—the Mac mini is as fast as the current $1,499 21.5-inch 3.4GHz quad-core Core i5 iMac (which was released in 2017). You could you decide to buy a refurbished 4K display and input devices with a $799 Mac mini instead of a $1,499 iMac, and you'll save a little bit of money while getting comparable performance.
Whether you should upgrade from the previous Mac mini is a no-brainer: Do it. If you use apps that can take advantage of multiple cores, you'll see a huge improvement that's well worth the cost. Even if you don't use multi-core apps and use only consumer-level software, you'll see a marked improvement in speed. You may have to buy a USB hub and a video adapter, but it's worth it.
$799 Mac mini vs. $1,499 iMac benchmark comparison
Geekbench 4 Compute OpenCL test results
Geekbench 4 Compute Metal test results
Cinebench R15 OpenGL test results
Cinebench R15 CPU test results
Blender BMW render test results
Best Prices Today: Mac mini 3.6GHz quad‑core Core i3 (Late 2018)