What is dead may never die, as the Ironborn of Game of Thrones are fond of saying. This week, Apple resurrected both the MacBook Air and the Mac mini at its event, proving that death is sometimes only a temporary state of affairs—at least where tech products are concerned.
But just as this week's Apple event giveth, there's also the suggestion that it might taketh away; some Apple products and technologies find themselves in limbo after the announcements of the week, meaning that the writing may perhaps be on the wall for them.
Of course, not all of these products and technologies will die immediately—some may linger on for a while yet, and a few of them may not stay dead. (As the Air and mini showed us, sometimes they're just hibernating.) But Apple has a habit of being brutal when it comes to cutting the dead weight from its lineup, even when it comes to killing those things that it once considered its darlings.
Touch Bar bar none
The MacBook Air has no Touch Bar, but it does have a Touch ID sensor. That's an interesting move, given that Touch ID was widely acclaimed as the most popular and successful element of the Touch Bar on the MacBook Pro line.
While the Touch Bar may not be going away immediately, I honestly believe that it was an evolutionary cul-de-sac for the company's portable computers. Apple wanted badly to bring touch technology to its Mac line and it wanted to do it without integrating a touchscreen that might bring the line into closer competition with the iPad. But the Touch Bar always seemed like a deliberate half-measure, a gimmick in search of a use case. It was hampered by the lack of any sort of tactility, a challenge in particular on the Mac, where the user is generally interacting with a control surface while looking at a separate display.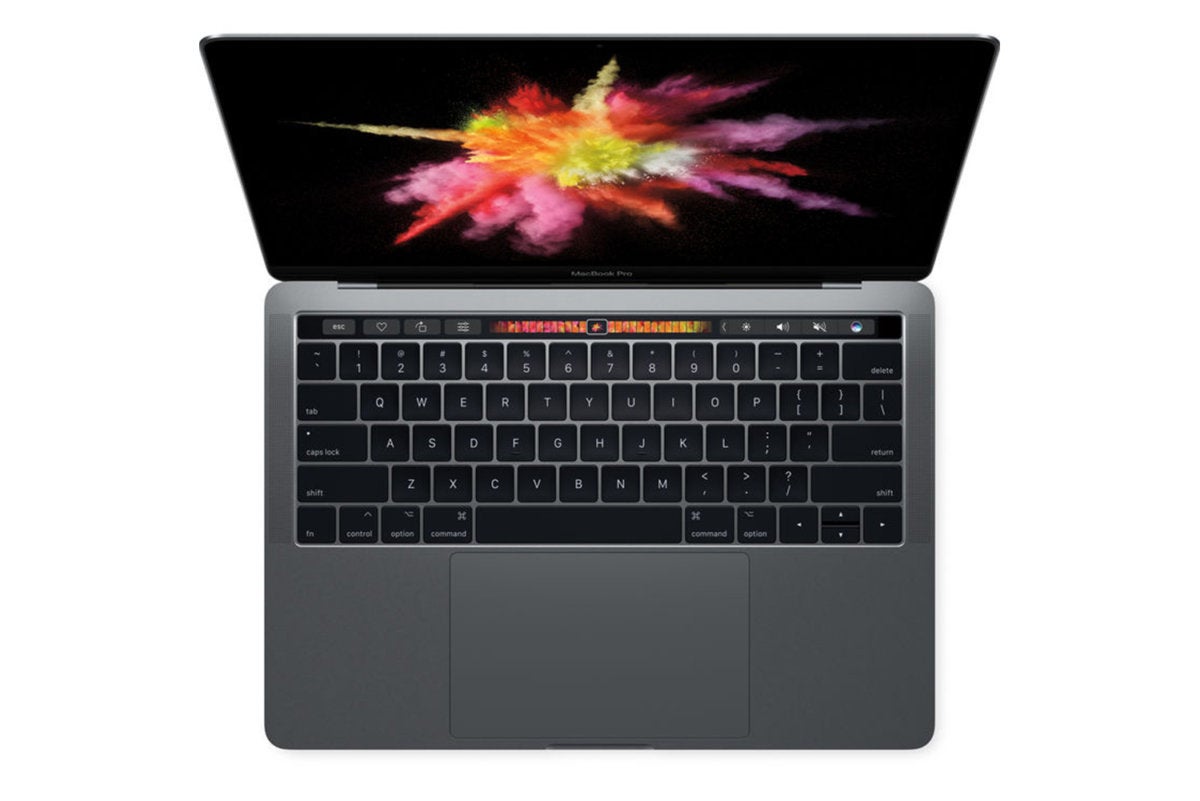 Touch ID, by contrast, is a technology that actually solves a number of problems—authentication, payment, third-party app logins—while at the same time being unobtrusive. I wager if you asked most MacBook Pro owners whether they'd swap their computers for a model with just Touch ID, they'd jump at the chance. It certainly doesn't bode well for the Touch Bar's future.
This is an ex-MacBook
Alas, poor MacBook. You never quite found your niche. Many Apple watchers (yours truly included) thought the MacBook was the second coming of the MacBook Air: an expensive but slim and lightweight machine that would eventually grow out of its overpriced and underpowered shell and turn into the backbone of the Mac laptop lineup.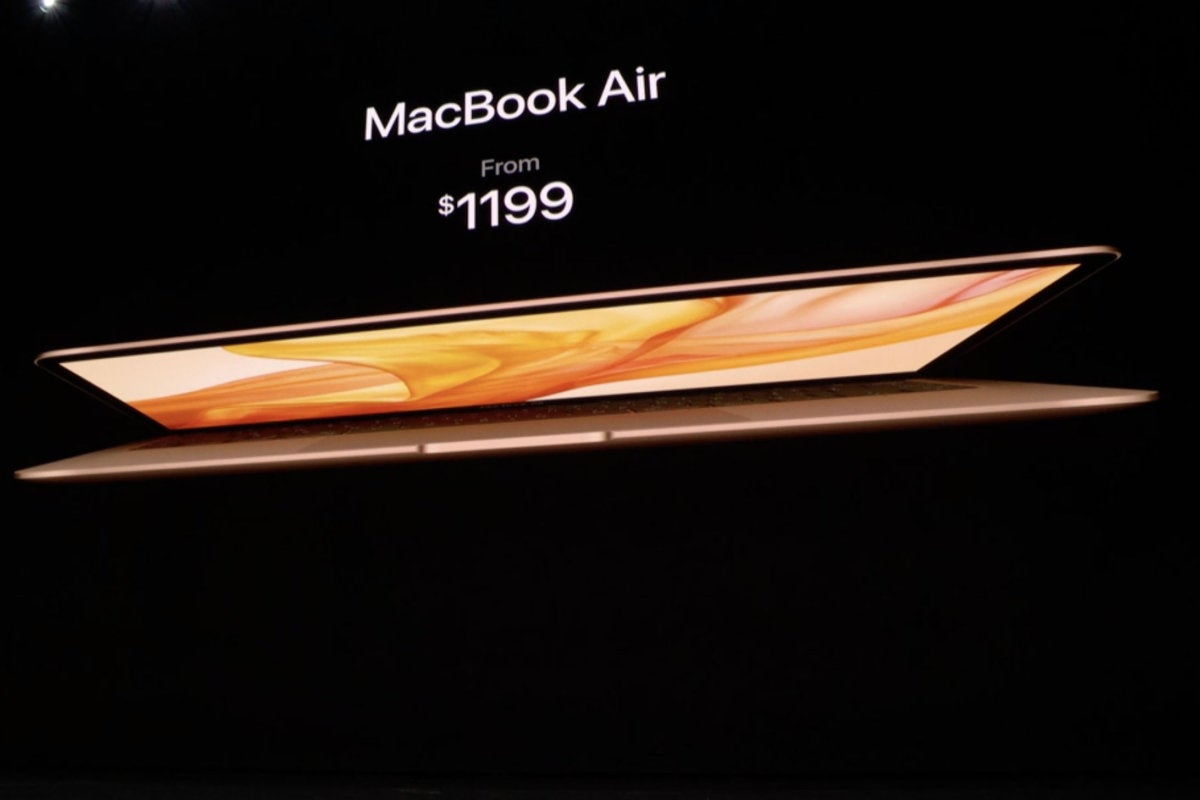 But with the MacBook Air newly refreshed and boasting many features that the MacBook lacks—two Thunderbolt 3 ports compared to the MacBook's single USB-C port, Touch ID, a 720p FaceTime camera compared to the MacBook's 480p model—it's hard to imagine why anybody would bother ponying up the $100 premium for the 12-inch MacBook, unless shaving off the excess size and weight is the only consideration.
Where does that leave the MacBook? Either it's in need of a substantial refresh and reframing about its place in the line-up or it's time to bid it a tearful adieu. My money's on the latter.
Lightning, struck?
It might seem ludicrous, given that the Lightning port has been a standard of Apple's iOS devices for so long, but the iPad Pro's switch to USB-C has definitely made me wonder if Apple's proprietary port is on the way out.
Now, again, this probably won't be imminent: there are still plenty of Apple devices that use Lightning—the $329 iPad, Magic Trackpad, Magic Keyboard, Magic Mouse, and first-generation Apple Pencil, to name a few. Oh, yes, and a little device called the iPhone. Frankly, there are still more iPhones in the world than all of Apple's USB-C-powered devices put together. But USB-C has several advantages over Lightning, such as the ability to drive powerful displays, as it's doing on the new iPad Pro, as well as act as a charging accessory for your other devices. In the future, who knows? It might even allow for other features, like connecting mass storage devices. (One can hope, at least.)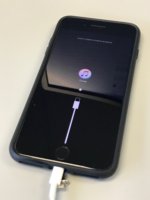 With all of that, Lightning's biggest remaining advantage is that its adoption is enormous—there are a staggering number of Lightning-compatible devices and cables out there, and people will be loath to part with them. In addition, it's physically smaller than USB-C which could be important, given Apple's focus on compact devices, and finally its proprietary nature gives Apple complete control, something which they always value, and which lets them make money by licensing its use to third parties that want to build compatible products.
But at the same time, it's clear that USB-C is the future. The iPhone is unlikely to remain on the Lightning connector forever. And while we've all become accustomed to the port, let's not forget that it was only six years ago that we moved to the Lightning connector, after surviving the riots that took place when Apple ditched its then 9-year-old 30-pin dock connector. But the 30-pin connector only had a four year run on the iPhone; the Lightning port will have stuck around for at least seven, assuming Apple removes it as early as next year. That would be a pretty solid run, and give Apple the chance to make the argument that technology doesn't stand still. (For which it will no doubt need a little bit of…courage.)
AirPower outage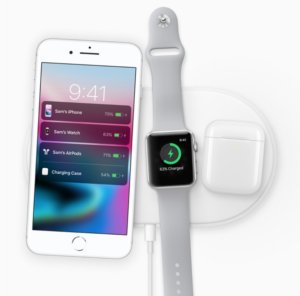 Of course, there are those who suggest that Apple will skip the USB-C on the iPhone and go to an entirely port-less design. Maybe, but in that case, it would behoove the company to have a full ecosystem ready to go to support it, and one major piece that's missing is the "shipping in 2018" AirPower charging mat. With this week's event coming and going with no sign of the device, it's possible that it's been scuttled altogether. Then again, there's always 2019.