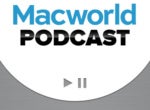 The Macworld staff talks about the new iPad Pro. Do you have one? What do you think? We also talk about some new Apple service programs, and the future of 5G in the iPhone. We also respond to your comments and questions for Jason Cross, Leif Johnson, Roman Loyola, and Dan Masaoka in the Macworld Podcast, episode 630.
Watch us live
The Macworld Podcast broadcasts live on the internet on Wednesdays at 10 a.m. Pacific. You can watch on Twitter via Periscope or on the Macworld YouTube channel.
Giveaway: Razer Core X eGPU
We're teaming with Razer to give away a Razer Core X eGPU, which has a Sapphire Pulse Radeon RX 580 4GB card, and also comes with a Razer Atheris Bluetooth mouse. The entry period is now closed. The recipient of the giveaway is Gregory from South Carolina. Congrats!
Get info
Here are relevant links to get more info on the stuff we discussed on the show.
Listen to the audio-only version
Subscribe to the audio version
You can subscribe to the Macworld Podcast—or leave us a review!— right here in iTunes. Or you can point your favorite podcast-savvy RSS reader at: http://feeds.soundcloud.com/users/58576458-macworld/tracks
To find previous episodes, visit Macworld's podcast page or our home on Soundcloud.