Every new iPhone launch leads to a heated discussion on how much Apple improved its camera. And we at Macworld are always ready to jump into that debate. However, if your iPhone is only a generation or two old, you should know your photography can make an even bigger jump by adding external lenses.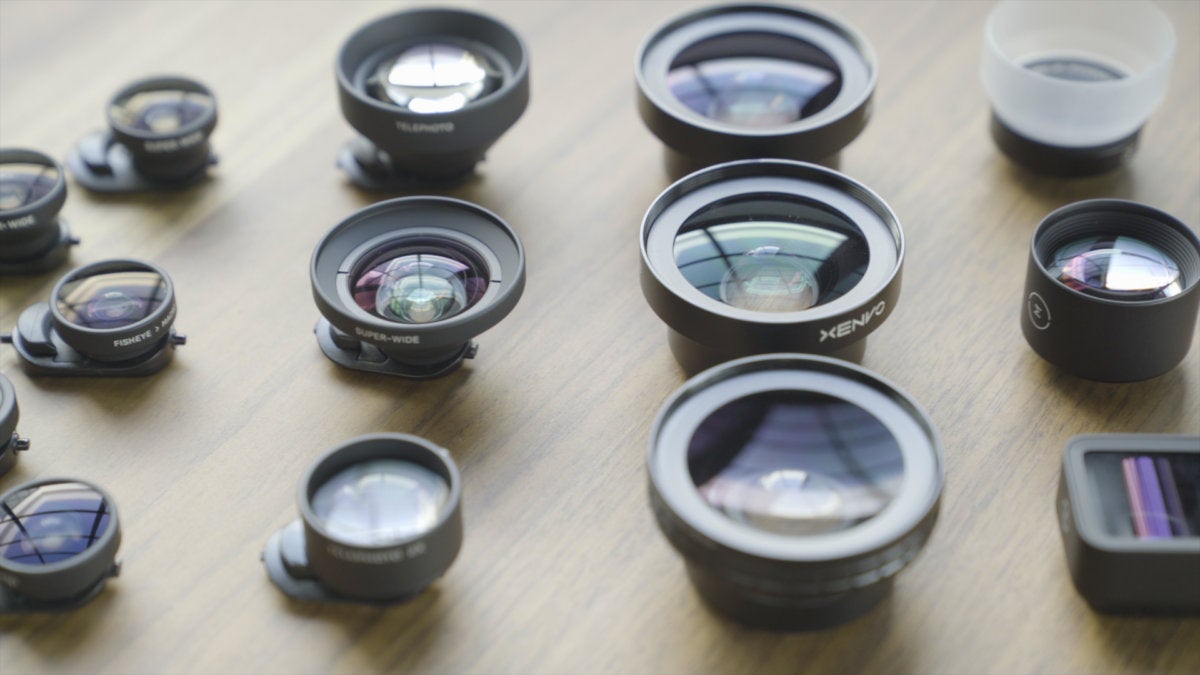 The argument for external lenses
Why use external lenses? First and foremost, they let you take photos that weren't even possible before. For example, a wide-angle lens allows you to get a wider shot—you get a larger field of view. Sometimes you physically can't step backwards, so a wide-angle lens allows you to capture more of a landscape, or get an entire group of people into the frame that you couldn't otherwise before.


A telephoto lens will allow you to shoot objects that are much farther away. When you use digital zoom—like when you pinch out on the iPhone camera app—you're basically taking a small portion of the picture and stretching it. This can lead to softness or blurriness in an image, because you're not actually capturing any more digital data in the photo.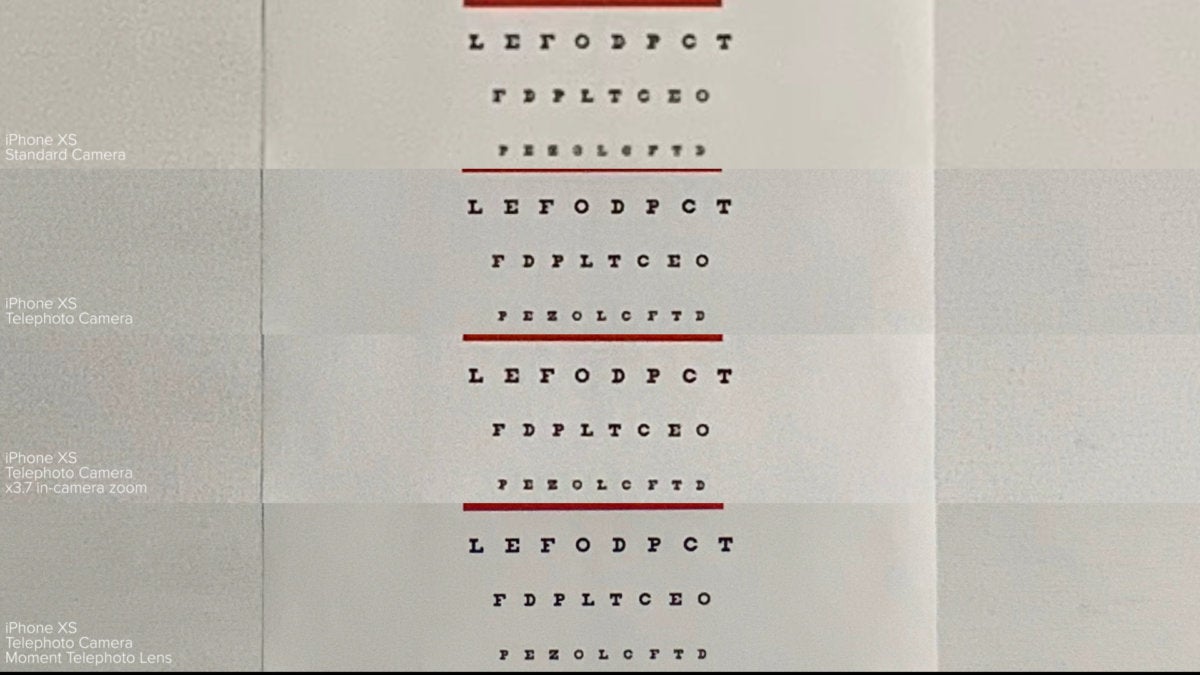 If you have an iPhone with two rear lenses, like the 8 Plus or XS models, it already includes a telephoto lens that offers about two times a larger view as the standard lens. That's good enough for some situations, but you can still attach a telephoto lens to the telephoto camera, and turn that into four times the standard.

And with a macro lens, you can get get close-up details on the smallest of objects. Think of it like adding a magnifying glass for when you need to get very close. But you probably never considered shooting tiny things like these flowers, insects, or water droplets.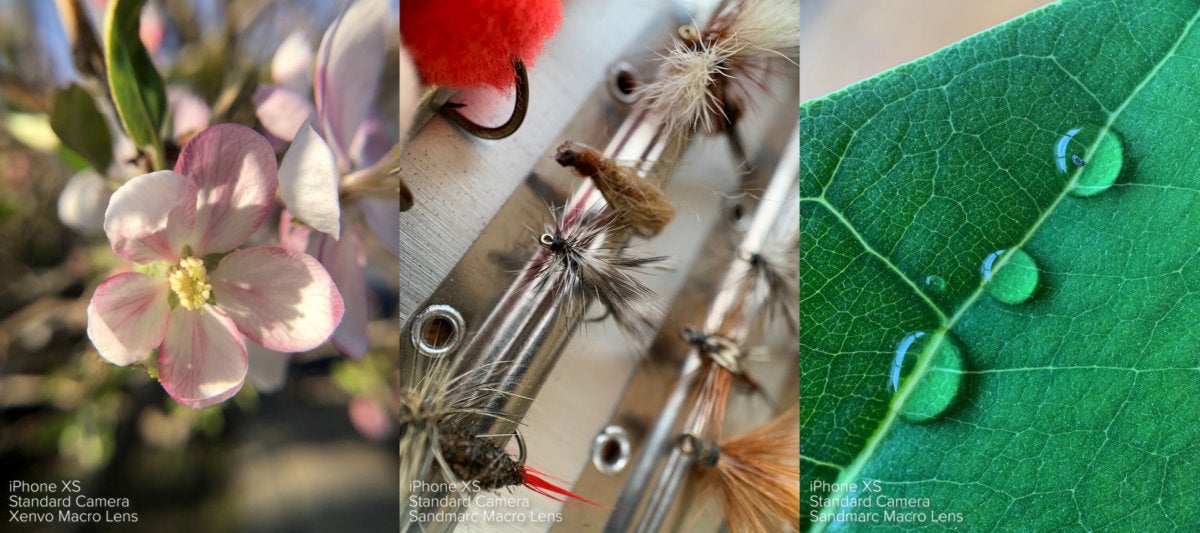 The second reason for adding external lenses is that you can combine lens choice with freedom of movement and make unique creative decisions. For example, faces and other objects will look different depending on the distance and lens you use. Below are photos using different lenses, and you can see how the face changes using the same framing. It's certainly subjective, but portraits of people generally look better with a lens that leans toward telephoto focus.

Lenses also affect the relationship of the foreground and background. Compared to a wide angle lens, a telephoto lens will compress space: Besides seeing less background, the background will also appear closer. In the example below, you can see the difference with the bridge towers behind her. In essence, the lens gives you the ability to determine what's important with every shot.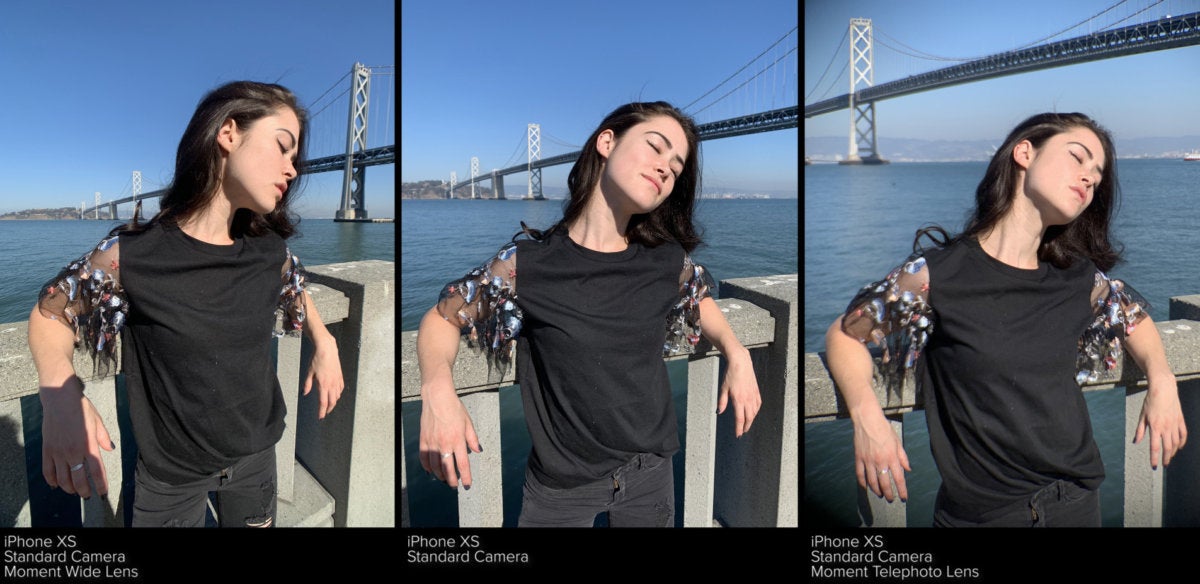 The argument against external lenses
Before you rush out to buy an entire set, let's examine the downsides.
Add-on lenses are easy to lose. The lens is just another thing to manage. Some lenses require proprietary cases to work, which means limited case options, and the ones that clip onto your phone can take a moment to align with the camera. There's also no guarantee that today's lenses will work with future iPhones, and this is particularly true for the lenses that requires special cases.
Also, Portrait mode won't work when using an external lens. This feature requires both cameras simultaneously to function and one will be blocked by the side of the external lens. On iPhones with multiple cameras, you'll need an additional app to manually choose the telephoto lens.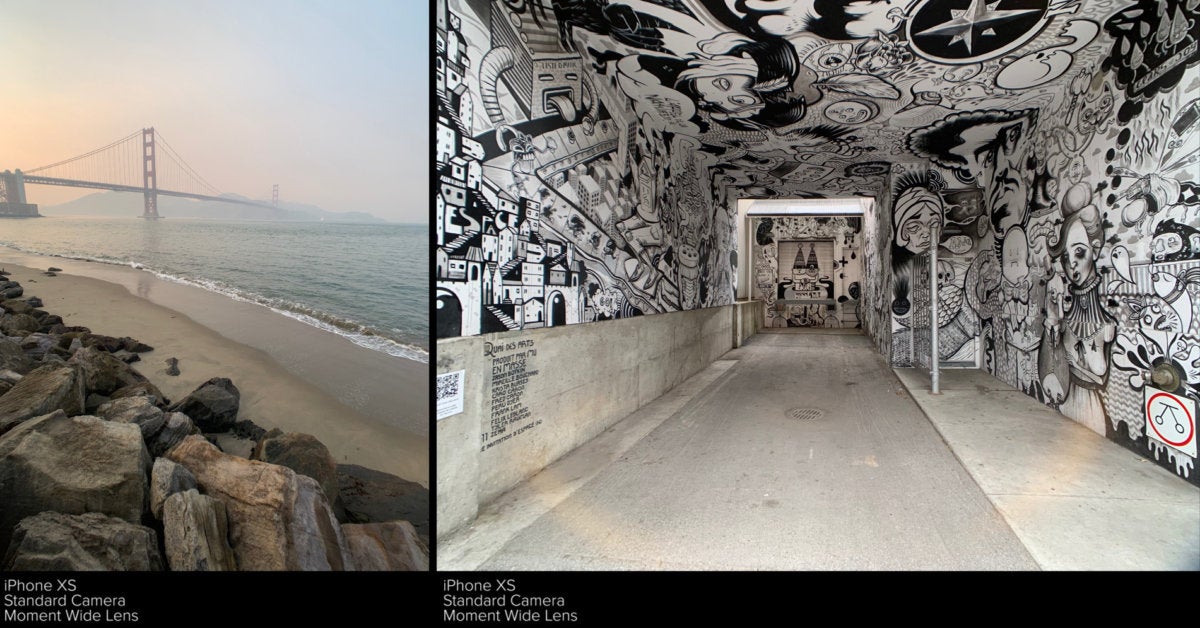 Making the most of the iPhone camera
I've become a big fan of iPhone lenses, in large part because Apple's cameras have become so good—you can take amazing high-resolution photos. Granted, an iPhone with an external lenses will never replace dedicated cameras with swappable lenses, which give you complete manual control, a wider variety of lenses, and larger sensors. But you're already going to be carrying your iPhone everywhere, and carrying an extra phone lens or two is dramatically easier than carrying a big, bulky camera.