You know how it is. Over the last several months, you've downloaded a bunch of apps, because hey most of them are free, right? And after trying them out, you decide some are just not for you. Or you find another one you like better. Or you play a game until you're tired of it and now you're never going to touch it again.
For whatever reason, it doesn't take long before your phone is just loaded with apps. Now you're low on storage space and you've got four home screens full of app icons, most of which you haven't touched in ages.
Here's how to delete or offload apps and clear up some storage space.
Updated 07/30/19: In iOS 13, Apple is adding the ability to delete apps from within the App Store. We have added that method to this guide.
Method one: Tap and Hold
The simplest way to delete an app is to do it directly from the home screen. It couldn't be easier: just tap-and-hold on any icon or folder.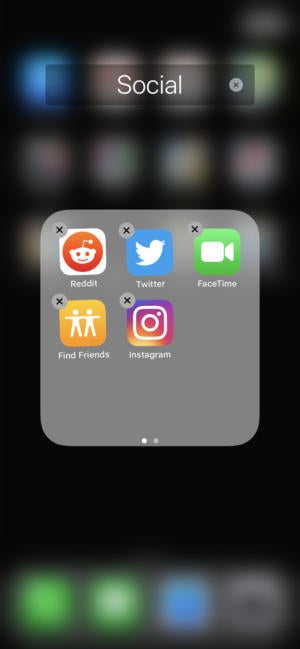 After a couple seconds, all your icons and folders will start to do a little wiggle dance, and the app icons will get an (X) icon in the upper left.
If you have a device with 3D Touch, be careful not to press too hard; a hard press will probably pop up a contextual menu rather than putting the home screen in its rearrangement mode.
You can now drag around your app icons to move them, or drag them on top of each other to make folders. If you tap that (X) icon, it will delete the app.
Don't worry about throwing away the money you spent on paid apps, though. Once you pay for an app, that purchase is attached to your Apple ID, and you can re-download it from the App Store without paying again. (In-app purchases may or may not be able to be restored, it depends on the app.)
If you want to delete apps within folders, just tap on a folder to expand it, either before or after you tap-and-hold.
Method two: The Settings app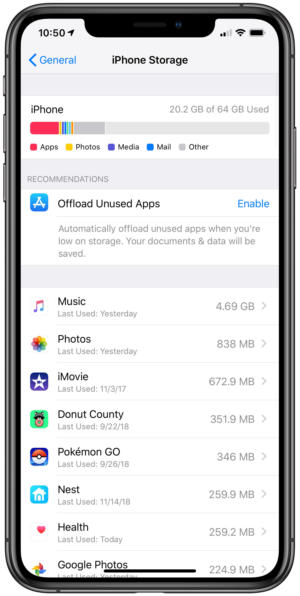 There's another way to remove unwanted apps, and while it's a little more involved, it's a lot more useful. A few layers deep within the Settings app, you can see a list of all your apps and how much storage space they're taking up. You can then either delete the app, or simply "Offload" it to remove the app but keep all its associated data (in case you want to re-install later).
Open the Settings app, then tap General, then iPhone (or iPad) Storage.
You'll see a list of all the apps on your phone, along with the amount of storage space they're using.
Above that list, you'll see a diagram of all the storage on your phone, and might even see a suggestion to enable "Offload Unused Apps." (If you don't see this, you'll find the option in the iTunes & App Store section of the Settings app.)
This feature won't do anything if you have plenty of storage space on your iPhone or iPad. But when you start to run out of storage space, your iPhone will automatically offload apps that you haven't used in a long time in order to clear up some space.
An offloaded app is not quite like a deleted app. When offloaded, the documents and data used by the app are saved on your phone, so if you ever re-download the app, nothing will be lost. What's more, the icon for the app remains on your home screen with a little cloud icon next to it, indicating that tapping on the icon will automatically re-download the app.
If you tap on any app in the iPhone/iPad Storage screen, you will see the app's version, developer, and the amount of storage used by the app itself along with its documents and data. You are also given the option to either Offload the app, or Delete it entirely.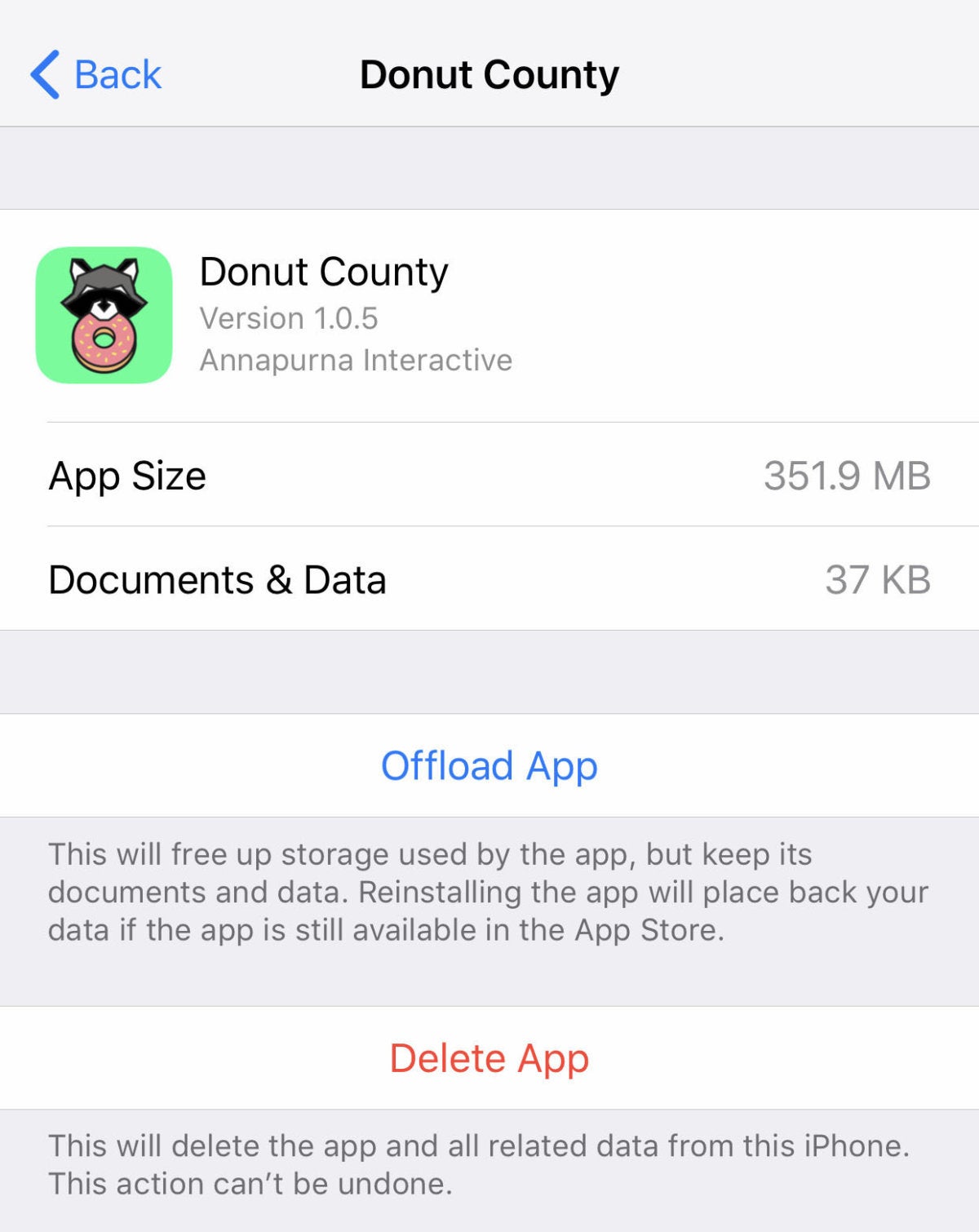 So, you don't have to enable the global "Offload Unused Apps" setting, you can choose to Offload select apps individually. This can be quite handy: some apps, like image editors or music apps, are often relatively small but store lots of data. Offloading those won't clear up a lot of space. Other apps, like games, are often quite large but store very little data. Offloading those apps can free up a lot of space without losing any progress.
Method Three: The App Store (iOS 13 or later)
If you're using iOS 13, you can delete apps right from the app update list in the App Store. This may be more convenient—it's often when looking at that update list that we realize we haven't used an app in ages and wonder why it's even still installed.
Open the App Store.
Tap your profile picture in the upper right. This will take you to your Account page.
Scroll down to your list of app updates. You'll first see a list of pending app updates, following by a list of recently updated apps.
Slide an app tile to the left, revealing a Delete button on the right.
Tap Delete. A confirmation prompt will ask if you really intend to delete the app. Tap Delete again.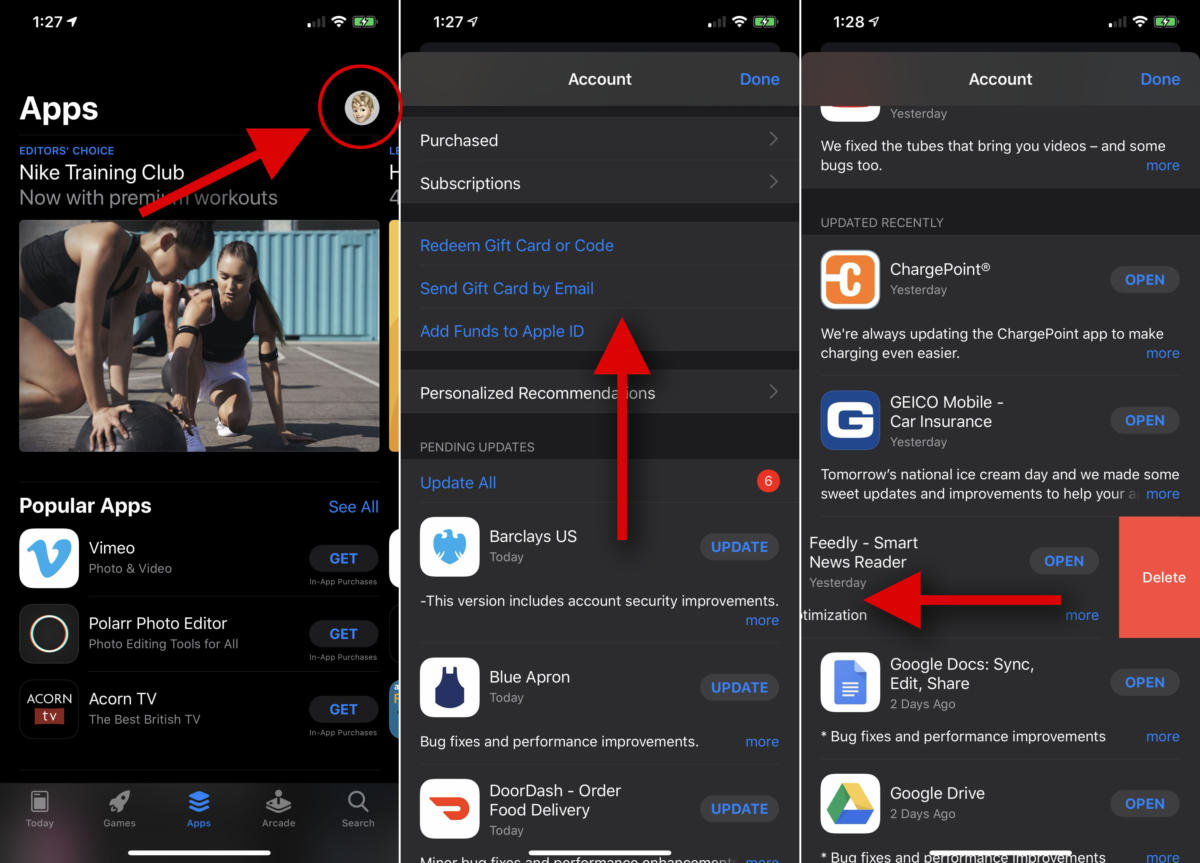 Note that you cannot offload apps from the App Store, only delete them.
Note: When you purchase something after clicking links in our articles, we may earn a small commission. Read our affiliate link policy for more details.
I have written professionally about technology for my entire adult professional life - over 20 years. I like to figure out how complicated technology works and explain it in a way anyone can understand.