The Apple Watch is great right out of the box, but you'll want to add a few apps to really make it sing. Apple's wearable is a true marvel, and the Series 6 is the best yet, but you'll never know just how useful it can be if you don't expand your horizons a bit.
When we think about the Apple Watch apps we just can't live without, these are at the top of the list. Some are free, some are not, but every single one is worth your while.
Apple Watch Series 6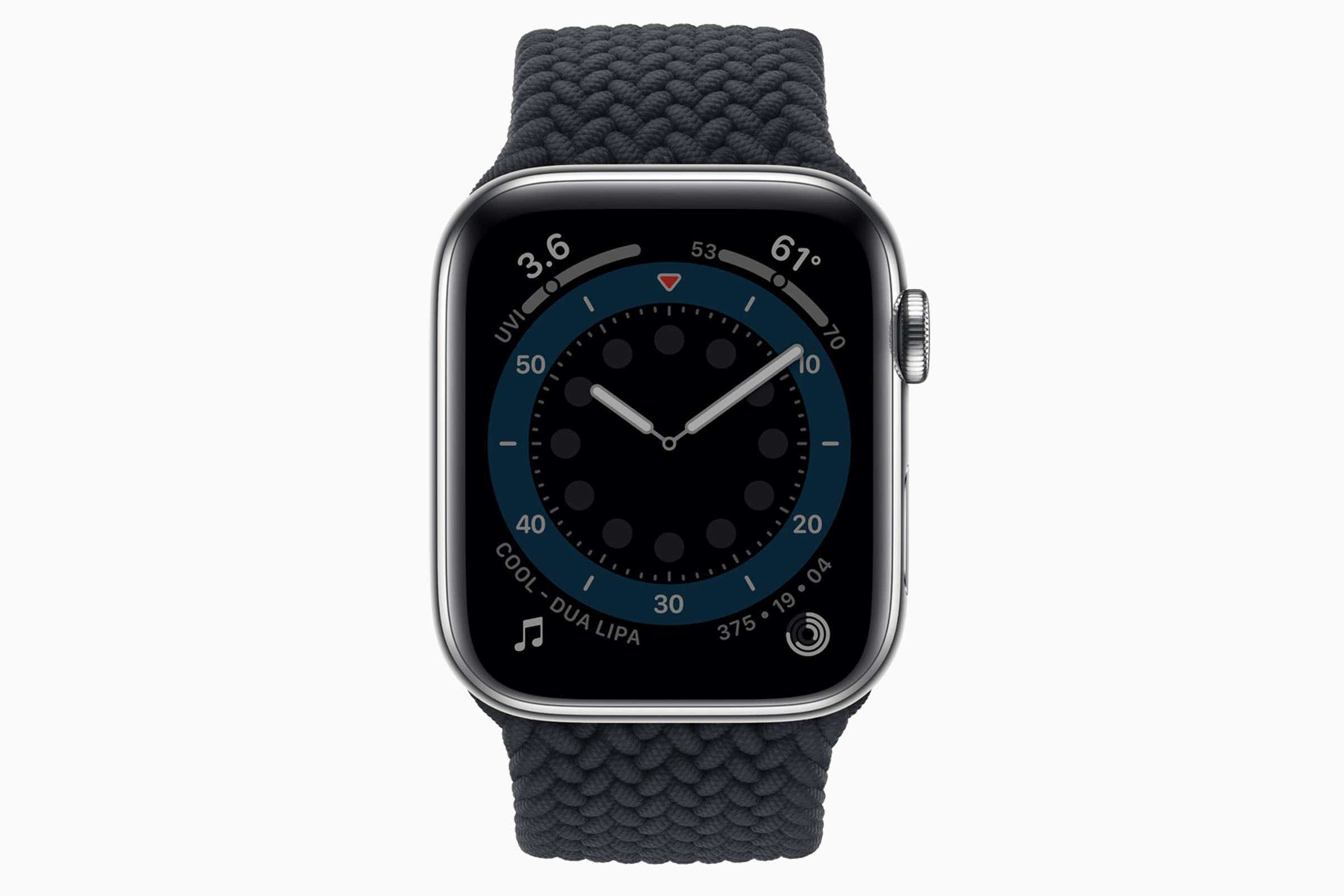 Price When Reviewed:
From $399
AutoSleep

Apple finally added sleep tracking to watchOS 7, but it's a little lackluster. It only works during specific designated Sleep Mode hours, and it doesn't give you much insight into the quality of your sleep. Fortunately, better sleep tracking is not hard to add with an app like AutoSleep, Sleep Watch, Sleep++, or Pillow. There are several good sleep-tracking apps to choose from, but most require either a substantial in-app purchase to make proper use of, or a subscription that can really add up.
That's one reason we like AutoSleep. Not only does it work well and give you lots of great data, it's just one up-front (and reasonable) price. No hidden upgrade in-app-purchases, no subscriptions, no ads. Just three bucks to add quality sleep automatic sleep tracking to your Apple Watch.
AutoSleep ($3.99)
Carrot Weather

There are plenty of good weather apps—many of which support Apple Watch—but Carrot Weather may be our favorite. It combines excellent weather forecasting (with data from Weather Underground or Dark Sky), lots of customization, and even achievements. The snarky evil robot voice helps make weather fun.
Apple Watch support is especially robust, with several different complications available and the ability to customize them in the app. You can even use multiple different complications at once with watchOS 7, and widgets with iOS 14. Carrot Weather was one of the first third-party apps to make use of the new corner complications on Apple Watch Series 4, and it gives you a card on the Siri watch face, too.
The only downside is that the app costs $4.99, and on top of that you have subscribe to a Premium Club membership for $0.99 a month or $4.99 a year to get notifications and background updates on Apple Watch. The cost is to cover the increased API usage of its data sources for features like real-time precipitation warnings. And some features are locked behind even more expensive subscription tiers.
Carrot Weather ($4.99, in-app purchases)
1Password
Apple has gotten a lot better about making Keychain and iCloud work together with Safari and apps to manage passwords, but if you ever step outside the Apple ecosystem for anything, you really ought to use a third-party password manager. This is doubly true if you have family members who should all be using password managers but would like to share passwords for certain services (like Netflix, for example).
One of our absolute favorites is 1Password, which offers top-notch security and ease of use along with robust tools across multiple platforms.
On your Apple Watch, 1Password can quickly show you passwords, credit card details, notes, and one-time passwords (for 2FA). With macOS Big Sur, you can even unlock 1Password with your Apple Watch on any Mac with a Secure Enclave chip (think: Macs with a T2 chip or the new M1-based Macs).
There's a free 30-day trial, but then you'll have to shell out $3 a month for an individual plan or $5 for a family plan. It's well worth it.
1Password (free, in-app purchases)
Tiny Armies
There aren't a lot of games made for Apple Watch. And for good reason, as not many game designs really lend themselves to the very limited screen space and interactions available in that form factor.
Tiny Armies is a good exception. It is available for iPhone, but the extremely compact and simple design of this clever strategy game really shine on the Apple Watch. If you're looking for a fun little distraction next time you're waiting in line and don't want to pull out your iPhone, give Tiny Armies a try.
Tiny Armies ($0.99)
PB: Lost Phone Alert
Don't you wish your Apple Watch could warn you when you leave your iPhone behind? It could just kick off a notification whenever you leave Bluetooth range.
That's essentially what Phone Buddy Lost Phone Alert does. It's a little more sophisticated than that—you can set a threshold of Bluetooth strength and set various limits (like the strength of the alarm or disabling it when on home Wi-Fi). But in essence, this app asks you to pay $5 for a feature that we think Apple should just build into watchOS and iOS already.
Is it worth it? If you're the kind of person who walks off with your iPhone more than you'd like to, you don't need an answer to that question, you're already in the app store throwing your money at it.
PB: Lost Phone Alert ($4.99)
Things

Things is one of the most well-received task managers around, and it's easy to see why. It's attractive, simple, clear, and easy to use. It does what any good task manager should: make it easy to jot down a new task, accomplish what you have to do today, and it stay out of your way the rest of the time. It's an Apple Design Award winner, and it shows.
Things on the Apple Watch is great. Quickly add a to-do item to organize later on your iPhone. Look at today's tasks, check off items as you do them, or postpone them for later with just a couple taps. It supports the Siri watch face, which is the perfect place to get daily task reminders.
Things isn't cheap. At $9.99, it's one of the more expensive iPhone apps of its type. But a really good task manager will save you time and help you get more done, without feeling frustrated and overwhelmed. That's worth the price of a couple cups of coffee.
Things 3 ($9.99)
Streaks
Whether you want to lose weight, eat healthier, learn a new skill, or build any new good habit, the key to success is repetition. Going to the gym once a week isn't going to change you, no matter how hard you work out. You'll never learn guitar if you practice until your fingers bleed only once a month.
Streaks is a simple way to create custom reminders to do something each day (it can track up to 12 daily tasks). It will remind you when it's time to do the task, and even check off tasks related to the Health app data automatically.
The Apple Watch app gives you rich notifications, plenty of complications, and great icons and colors to use in your custom activities.
Streaks ($4.99)
Citymapper

Citymapper is an absolutely amazing transit app. It gives you bus and subway times, alerts you to service outages, helps you plot trips, and so much more. It works by grabbing public data feeds from dozens of city transit agencies. It's won all kinds of App of the Year awards, and for good reason.
On Apple Watch it's even better. With a glance at your wrist you can see where to go next, which bus or train to get on, and when it's coming. It can be hard to fiddle with your phone on crowded transit, but a glance at your wrist can show you what stop you're supposed to get off at.
The downside to Citymapper is that, since it relies on public transit data, it's only available in a couple dozen cities. It's perfect if you live in, or are traveling to, a huge metropolitan area, but not of much use to anyone else.
Citymapper (free, in-app purchases)
Spotify
An app like Spotify needs no introduction. It is arguably the most popular music streaming service in the world, and it has increasingly become the place where people listen to their favorite podcasts.
It has always been hard to recommend Spotify to Apple Watch enthusiasts, because it couldn't stream music or podcasts on its own—you had to use your phone and merely control playback from your watch.
Now, as long as you're a Spotify Premium user ($12.99 per month, though bundles and discounts exist), you can stream music and podcasts directly from the watch without your iPhone nearby. Just the thing for fitness enthusiasts who have a cellular model Apple Watch and like to go for a run or ride without their iPhone.
Spotify (free, in-app purchases)
Night Sky

Night Sky is one of our favorite iPhone and iPad apps. If you've ever looked up and wondered "what star or planet is that?" then Night Sky is for you. It does so much more, too. There are several slick AR modes, notifications for watching the international space station fly overhead, Siri Shortcuts… you don't have to be an astronomy fan to fall in love with this app.
You might not think a sky chart on your watch would be useful, but you'd be wrong. Just raise your wrist to the sky and move it around to quickly find and identify objects in the sky. When your watch is down, it turns into a sort of "sky compass" that points you in the direction of stuff worth looking at. It's almost like magic.
Night Sky (free, in-app purchases)
Apple Watch Series 6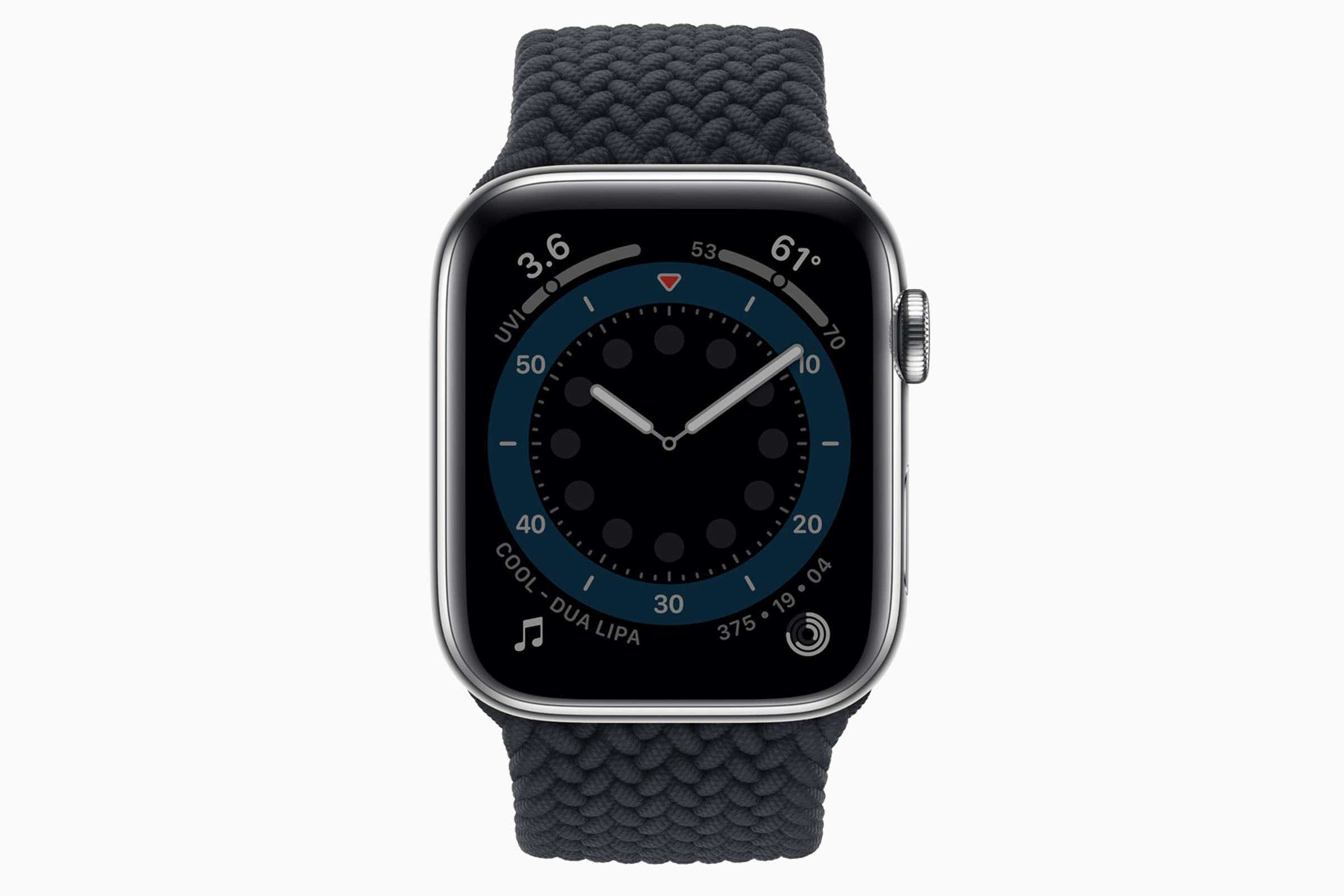 Price When Reviewed:
From $399
Read our full
Apple Watch Series 6 review
Apple Watch SE (2020)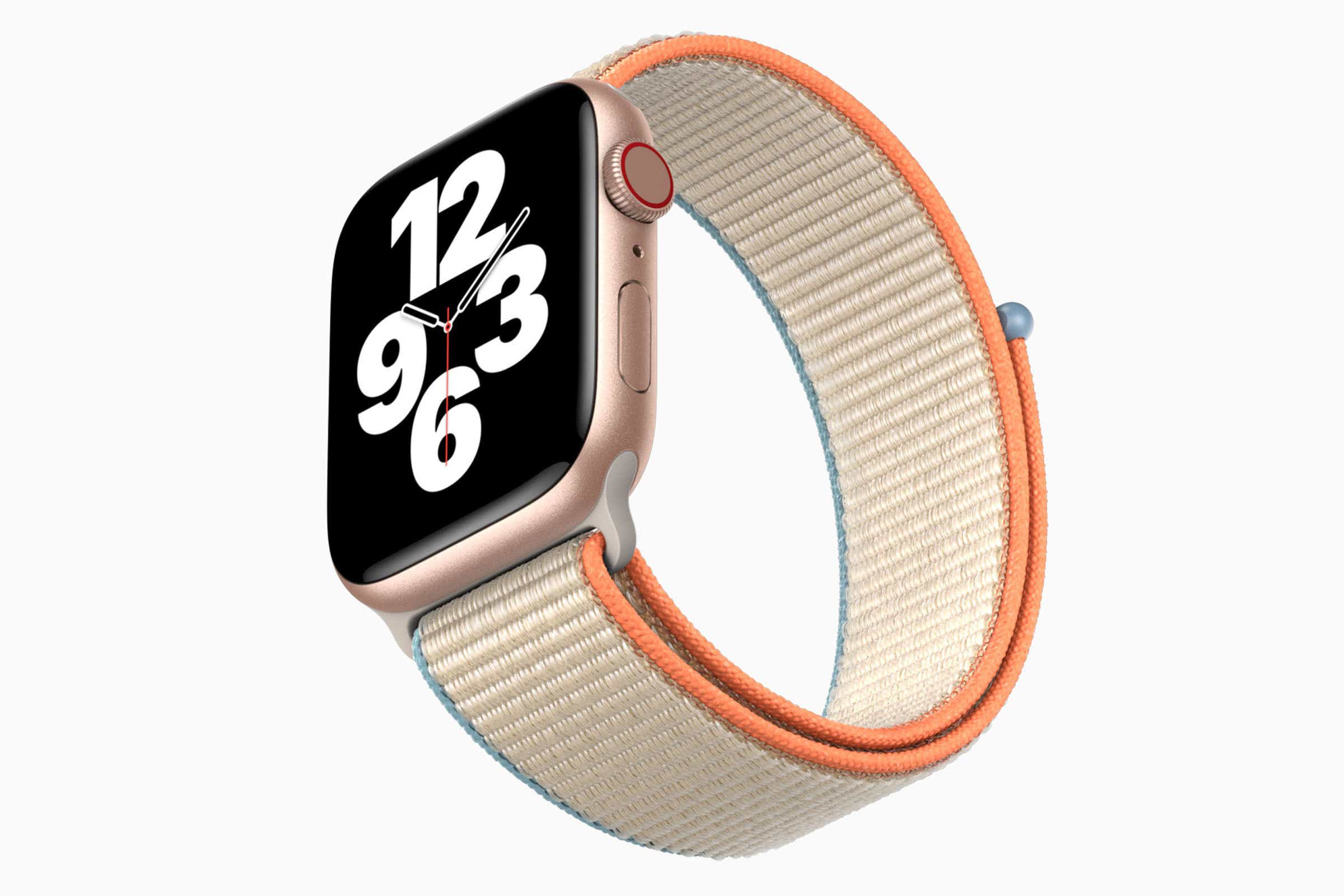 Price When Reviewed:
$279
Read our full
Apple Watch SE (2020) review