All anybody is likely to be talking about for the next week or so is Apple's admission that it's going to miss its guidance for the first quarter of 2019. We won't get any more information until the company's next quarterly financial results, due out on January 29, and the winter is genuinely a dreary time for any other significant Apple news.
So, yeah, let's jump right in. The water's fine.
The China Syndrome
Apple's been betting big on China for the last several years, a fact borne out both by Tim Cook's repeated visits to the region and his fairly consistent declarations of the fact on those quarterly conference calls. The reason for that is pretty simple: the biggest opportunity for Apple's growth is in the world's second-largest economy, where there's a rapidly increasing middle class that is looking to spend money on consumer goods.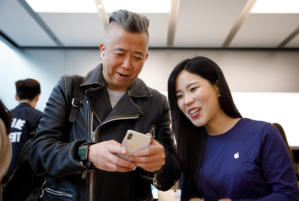 Contrast that with markets like the U.S., Europe, and Japan, where Apple's handset had largely been hitting a saturation point in terms of new consumers: after more than ten years of sales, everybody in those regions who wanted and could afford an iPhone generally had one.
That said, the consumer market in China doesn't act quite like the market in those other regions, for a broad variety of economic, cultural, and political reasons. Increased tensions between the U.S. and China in recent months have also definitely played a part in both the market's volatility and consumers' willingness to shell out lots of money, especially for a product by a non-Chinese company.
But while China certainly accounts for a big chunk of Apple's revenue miss, it's unlikely that it represents the whole kit and caboodle. Let's keep in mind that the company revised the low end of its outlook down by $5 billion, which, though it may be small change to a company that still stands to bring in $84 billion in the quarter, is still a lot of money.
It would be a little odd if China were indeed the only place to suffer a downturn in sales, especially one of that magnitude. That would represent a precipitous drop in the revenues for Greater China, which—though not impossible—would be a surprise, given the segment's generally robust performance over the last year. (In the first quarter of 2018, Apple's revenues in China were $17.95 billion; a drop of "only" $5 billion would be a significant 28 percent decrease.)
It stands to reason that iPhone sales have encountered challenges elsewhere too.
The big unit drop
Pull out of the back of the envelope, because we're going to do some rudimentary math. Using the most recent quarter's average selling price of the iPhone—and assuming that the entire loss can be laid at the feet of the iPhone—Apple's reissued guidance would translate to a shortfall of somewhere between 6.3 and 11.3 million iPhones under what was expected.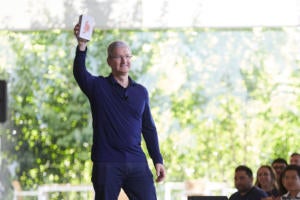 Now, Apple has clearly been expecting a slowdown in terms of unit sales growth to some degree. In the last four quarters, iPhone unit sales have registered between -1 percent and 3 percent change year over year, a long way from the tremendous double-digit growth the company was seeing back in 2015. There is, after all, a reason that Apple decided to stop reporting unit sales in the coming fiscal year; it may have been caught flatfooted by the magnitude of this quarter's drops, how quickly it happened, or both, but the company certainly knew a slowdown was coming.
Given that iPhone unit sales growth has been modest in the last couple years and that China was hailed as the company's biggest opportunity for growth, if China were accounting for a substantial chunk of iPhone growth but unit sales were still flat or down each quarter, then it stands to reason that without growth in China, iPhone unit sales would likely be down overall. (Apple doesn't break out its product sales across geographic regions, other than some sparse qualitative figures in its quarterly conference calls.)
This has led to a lot of speculation that this quarter might see iPhone unit sales declines in other geographic areas as well, and since a preponderance of those doing such speculating are in the U.S., it's naturally led to some conclusion-drawing based on the experiences there. Specifically, the fact that Apple's most recent phone line-up is its most expensive yet.
Riding the upgrade cycle
Those high prices do have an effect, because the other part of this story is about the upgrade cycle. In his letter, Tim Cook also points to a number of other factors that have impacted iPhone upgrades in developed countries, including the disappearance of carrier subsidies and the reduced cost of battery upgrades.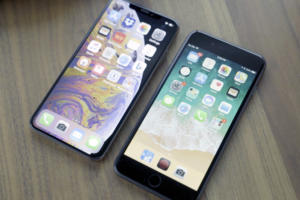 This is where Apple is, to a degree, a victim of its own success. Last year, I wrote a bit about Apple's counterintuitive business moves, including its focus in iOS 12 on increasing performance in older devices. This is a result of the company realizing that customers are holding onto their phones longer, which has been enabled by the fact that in recent versions of iOS, Apple has been ensuring compatibility with older phones. Just as with the Mac, Apple prides itself on making good products that last a long time. (Not that this has forestalled the eternal conspiracy theories of forced obsolescence.)
And the longevity of those older phones in turn ties in to the reality that advances in smartphones have become less groundshaking as the smartphone matures. In order to push the envelope further, Apple has come out with phones that may be more attractive and advanced—such as the iPhone X, XS, and XR—but they also come with commensurately higher price tags. (And, even as someone who owns an iPhone XS, I would certainly have to concede that its appreciable improvements over the iPhone X really are minimal.) Consumers just aren't going to pay a lot of money for something that only incrementally improves their experience, especially if their current phone is still doing the things they need to do.
All your apples in one basket
Apple's also dealing with the fact that when a single product makes up nearly 60 percent of your revenue, a hit to that product is going to shake your entire company. By comparison, Samsung managed to ride out its exploding Galaxy Note 7 ordeal— even turning a profit at the same time—because it's a giant company that makes everything from memory chips to LCD panels. There's a reason that Apple is pushing hard on growing Services revenue.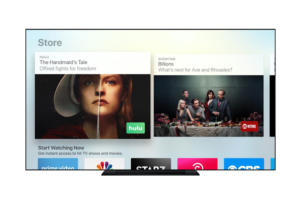 Is this revenue miss going to kill Apple? Not a chance. To put it in perspective, the $84 million that Apple is now projecting would make it the company's second biggest quarter ever (the original guidance would have made it the biggest ever, after 2018's first quarter). And Cook's letter also said the company was looking at significant growth in non-iPhone categories, as well as setting a record in Apple earnings per share—translation: it will still be Apple's most profitable quarter yet.
Even after this, the Apple of today is still a long way from where it was at the time of its last correction, back in June 2002, and it clearly came out of that experience stronger and with a better sense of itself as a company. Best case scenario, this provides Apple and its leadership an opportunity to look at soft spots in their overall strategy and takes moves to correct them. There's just as a good chance that the Apple that comes out of this will be stronger than ever. Because when you're as successful as Apple, you can't learn anything if you don't fail once in a while.