At a Glance
Expert's Rating
Pros
Fixes badly shot single images
Easy to learn and use
Fast performance
Flexible operations let you customize all features
Works as both a plug-in and standalone app
Supports third-party plugins
Great for creative and painterly photography
Our Verdict
Best Prices Today: Aurora HDR 2019
HDR is a specialized form of photography designed to expose details in both the highlights and shadows of a scene by merging multiple versions of the same image shot at different exposures. It's hard to do HDR right without overdoing it, especially if your aim is a photorealistic image. The brain sees what the camera sensor cannot capture, and HDR techniques compensate by creating the image you saw in your mind's eye.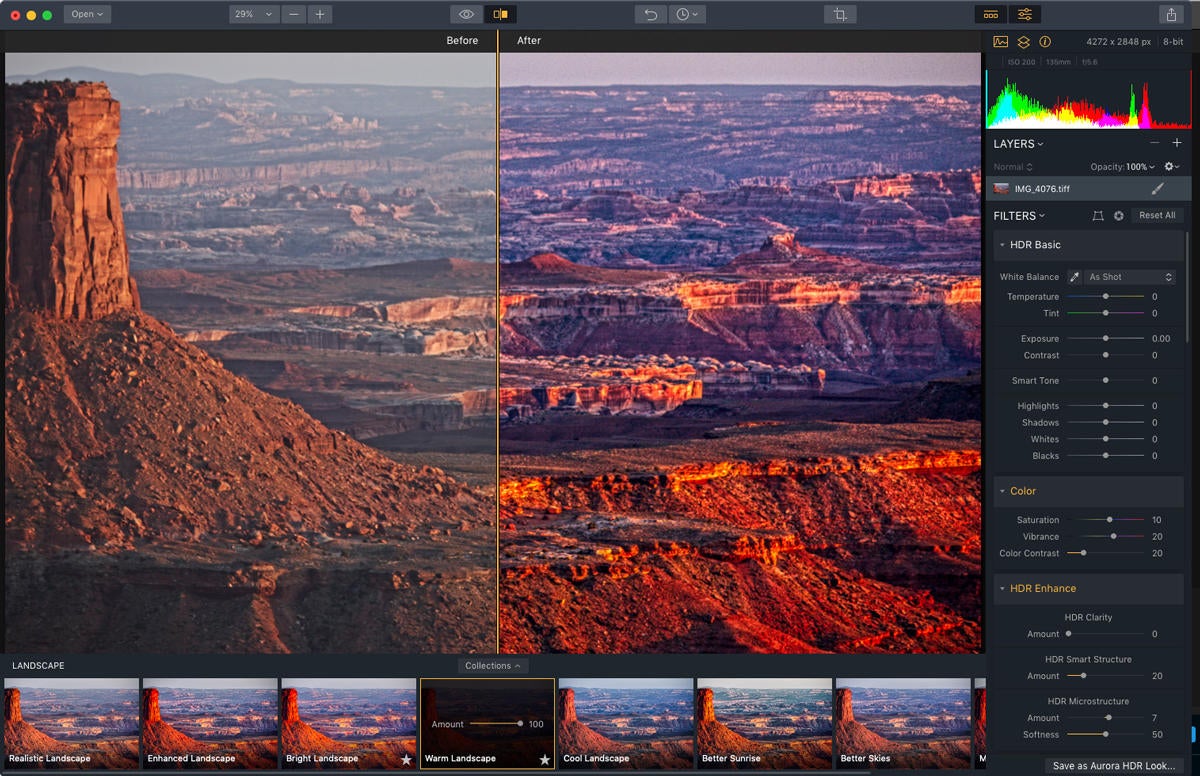 The 2019 version of Aurora HDR features a new Quantum HDR engine with artificial intelligence-based tone mapping technology. This facilitates more efficient photo merging to produce natural results that don't look contrived – unless you want them to. A New Smart HDR Structure feature delivers more precise details and realistic sharpness without artifacts, noise, or halos.
The software runs as a standalone app, as a plug-in to Adobe Photoshop and Lightroom, or as an Apple Photos extension. It also supports Photoshop plug-ins like Imagenomic and the Nik Collection.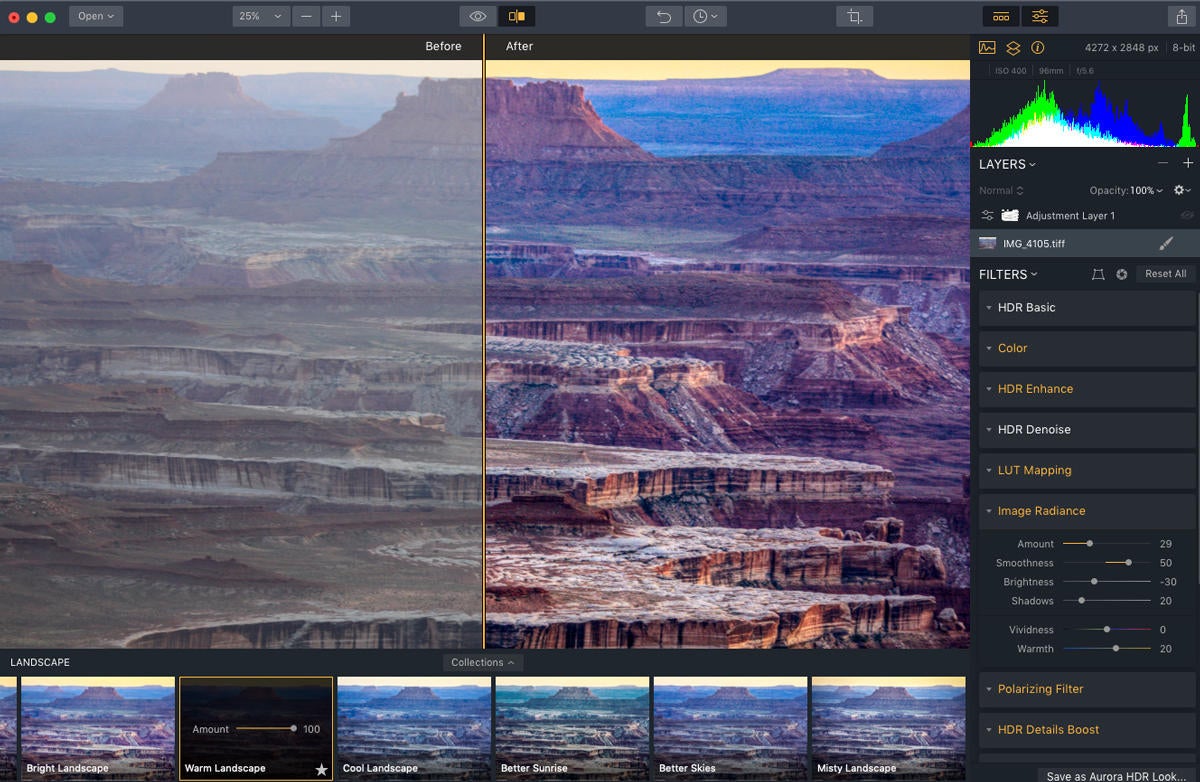 Traditional HDR photography merges multiple images, but Aurora also lets you transform a single raw image to HDR via its AI-based neural network. It corrects colors, boosts contrast, reduces noise, and prevents unnatural lighting and ghosting. A batch processing feature lets you import multiple folders of images for export as bracketed or single images – accurately identifying which images are bracketed and which stand alone. It works with various photo formats, including raw.
New features
Aurora HDR, like other Skylum apps such as Luminar, is extremely easy to use with a friendly interface that masks nearly all of its technical complexity.
Version 2019 introduces a new Looks feature, previously called presets, with additional aesthetic choices and refined toning. The app's controls and sliders give you complete visual power over your picture. Aurora comes with eight Looks collections: Essential, Landscape, Architecture, Dramatic and Artistic. HDR photographers Trey Ratcliff (an Aurora co-creator), Serge Ramelli, and Randy Van Duinen contribute their own signature Looks packs reflecting their individual styles.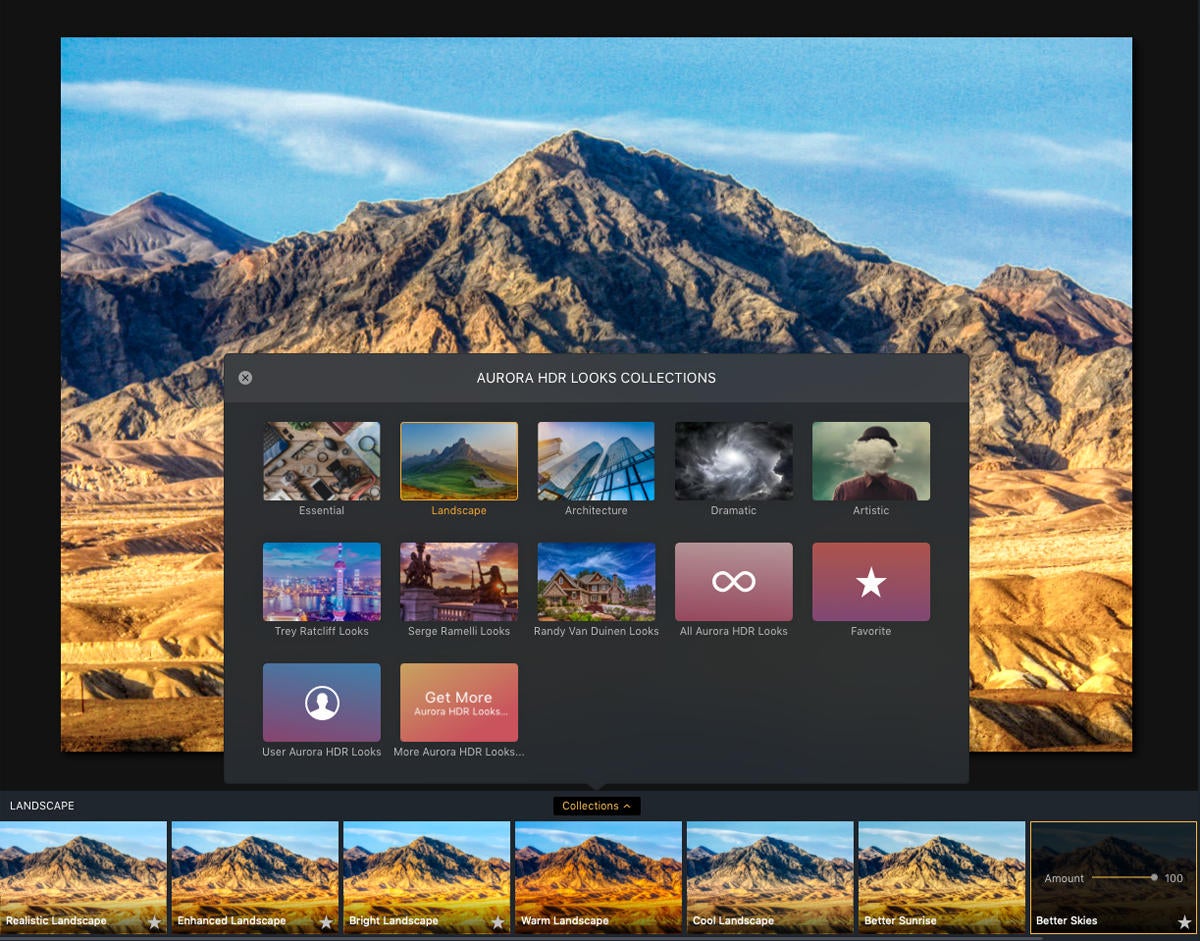 Applying one-click Looks is just a starting point, as you can build in additional edits with the layer and masking features. Aurora is non destructive, so you can easily undo any adjustment and even revert to the original image and start over again. A new LUT (Lookup Table) mapping feature lets you simply mouse over the 11 built-in LUTs to view dynamic previews of the various color grading styles you can apply to your photos. Additional Looks, LUTs, and Textures are available either for free or for reasonable prices from the Aurora HDR Marketplace.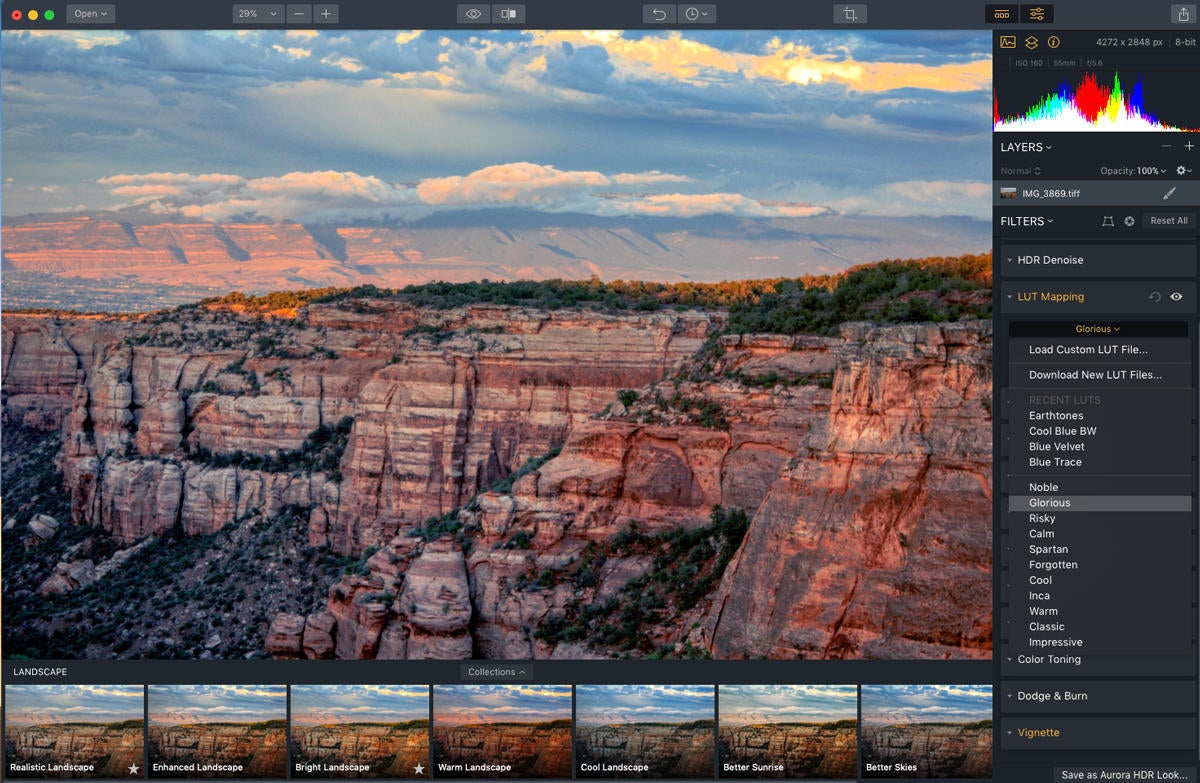 With the new Adjustable Gradient filter, which sports additional highlight and shadow sliders, you can apply distinct adjustments to the top and bottom of an image or anywhere you apply the gradient.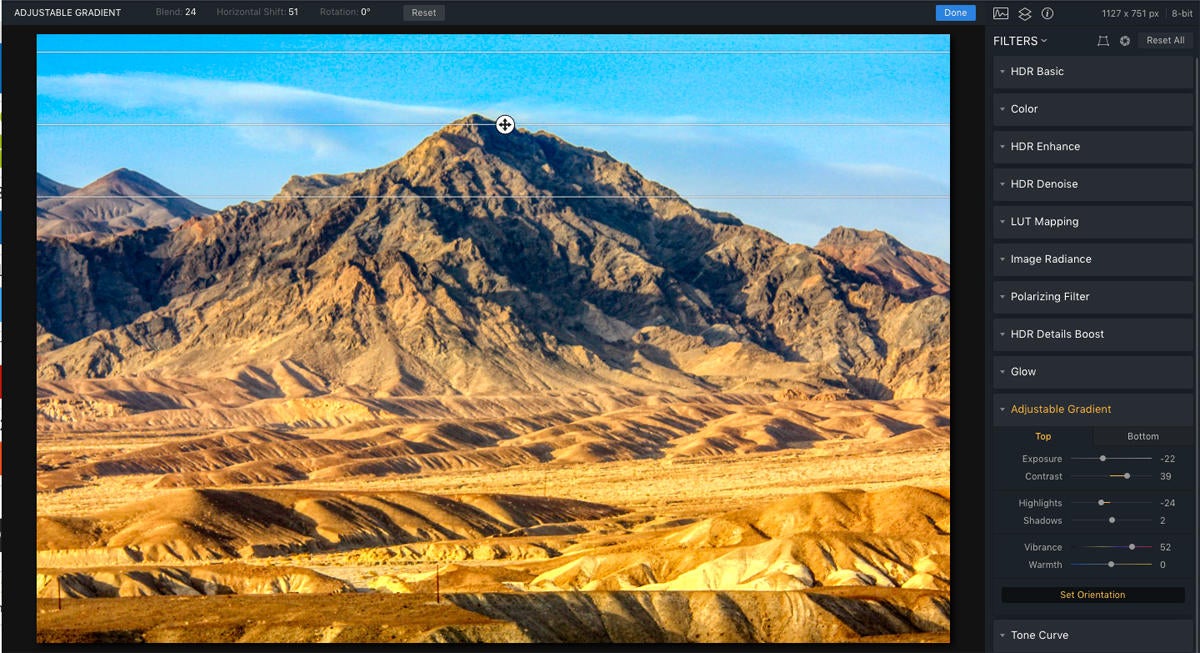 Bottom line
Aurora HDR 2019 is a specialty app designed for people who seek a way to produce powerful HDR images. It does not disappoint. While Aurora is not designed to be a full featured image editor, it still offers a vast variety of critical photo controls. I found many hard-to-edit images – often landscapes shot in poor lighting conditions – much improved by Aurora's one-click Looks, without a lot of time-consuming fiddling. The app's upgraded engine and AI based tools worked well and swiftly without stability issues, even an older MacBook Air.
Best Prices Today: Aurora HDR 2019