Apple's plans to launch a subscription service for news are, by this point, an open secret. Just under a year ago, the company announced its acquisition of existing magazine subscription service Texture, which Apple executive Eddy Cue quickly revealed would be folded into the existing Apple News app.
Since then, the news service has mostly been absent from the limelight, generally taking a backseat to the more prominent news leaking out around Apple's upcoming video streaming service. But as recent reports have started to filter out that the news service and TV service may be announced by Apple at the same event in March, combined with rumors about the revenue split between Cupertino and its periodical partners, the news service is suddenly back in the front seat—as are the challenges that it will face when it eventually sees the light of day.
Take a subscription and split
The big news of the past week has, of course, been that Apple has been jockeying for a 50/50 revenue split with its news service partners. That's had a lot of people up in arms as what's been perceived as an outrageous demand from Apple, especially compared to the 70/30 split that the company takes from most of its other partners. But as always, the situation is more complicated as it first appears.
As Recode's Peter Kafka reports, some publishers have already signed on, more than happy to fork over 50 percent of proceeds to Apple, because they see 50 percent of something as better than 100 percent of nothing. Those protesting are, understandably, the publishers who already have been successfully converting readers into paying customers on their own, such as the Washington Post, New York Times, and Wall Street Journal.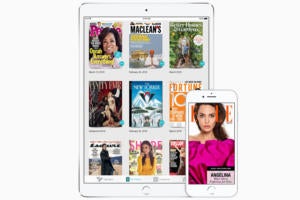 But should those high-profile publications decline Apple's terms, it raises the question of what a news subscription service that lacks some of the country's most popular newspapers will look like. The answer seems to be a lot like the original Texture, which…wasn't doing so hot in the first place. But, of course, the new service will be accessible in an app installed by default on all of Apple's devices, which is nothing to sneeze at.
Publishers are counting on that time-honored strategy: making it up in sheer volume of customer. Indeed, Apple News already sends droves of traffic to online sites, less than four years after its launch. It just happens to currently be traffic that, as Slate's Will Oremus pointed out last fall, doesn't really translate into money for the publisher. A subscription service could help offset that.
Beyond the monetary aspect, some publishers are also concerned that the sheer weight of Apple's user base could quickly make Apple News a dominant platform that has to be catered to. (Granted, one could argue a similar situation exists with Facebook now, though perhaps even less lucratively for publishers.) But if Apple's news service does end up being as dominant as some of the company's other offerings, the question is whether publishers can afford not to join?
The price we pay
Setting aside exactly how much publishers stand to reap from the service, there also remains the matter of how much users are willing to shell out for a news subscription service.
For one thing, paying for news and magazine content online has often been a tough sell for readers who are used to getting much of that content for free. That said, paywalls have over time become more common and more accepted and, in the last couple years especially, many consumers have been willing to fork over money for what they see as an ideological motive of supporting the pursuit of journalism.
Of course, if many of those readers are already subscribing to publications like the Post, Times, and Journal, and those papers aren't signing up for Apple's service, there's a question of whether there's enough additional material to overcome that lack and convince those paying customers to switch their allegiance.
And those are the users who have shown themselves willing to pay for news. What's like a sizable majority of people are still relying on what they get for free, and Apple competitors like Facebook and Google are more than happy to aggregate popular news sources and not charge for it. Converting those readers into paying customers is a tall order.
Combined with that is the mounting issue of subscription fatigue. Many consumers pay for several different monthly services, and adding news into the mix makes just one more thing they have to sign up and pay for. Some rumors have suggested that Apple's news service might be bundled with the video service and/or Apple Music, which might help combat that.
Desktop publishing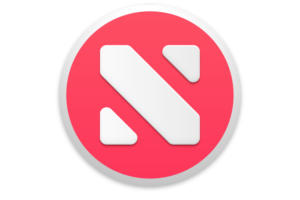 Compared to the previous obstacles, this one's fairly minor, but have you used the Apple News app on the Mac? It's…underwhelming, to say the least. News arrived in macOS Mojave as one of the handful of apps that Apple ported from iOS, and the result is a software program that feels, at best, half built, and certainly not very Mac-like. Originally, there wasn't even a way to open articles in Safari.
While the Mac and its users may be a much smaller target for Apple than the vast oceans of iOS device owners, I'd imagine the company would want to demonstrate that its new subscription service is an attractive proposition across all of its platforms. Updating the Apple News app on the Mac to make it feel more at home on the computer would go a ways to making this service feel like it's something Apple's serious about.