Apple's current strategy in the home tech market is a bit murky. It launched the HomePod and Apple TV 4K in 2017, and HomeKit support seems to have become much more widespread lately, but it also killed the AirPort line of products and has stood by as competitors like Google and Amazon snap up companies like Nest and Eero.
This past week we learned that the company has hired a new head of home products, which makes me ask the question: What exactly does Apple expect Sam Jadallah to do? Is his job to make deals with HomeKit partners and make the HomePod more successful? Or is this the sort of thing that happens when a company shifts gears because it realized that its old strategy wasn't working?
There is no end to the opportunities for Apple in building more devices for the home. It just has to decide if it wants to compete in that market, or write it all off. I'm increasingly coming to believe that Apple needs to do more, not less, in building home products.
Entertainment central
Beyond HomeKit, Apple's really got two in-home accessory products: Apple TV and HomePod. Without getting into the messy details, I'll just say that Apple needs to make both of them more affordable. But there's another home entertainment product category that Apple could enter and do fairly well in, and all it requires is a merger of its two existing products: a soundbar.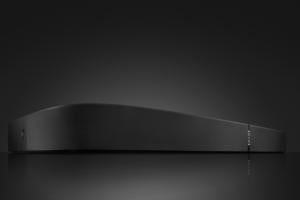 The soundbar is a relatively recent addition to the home-hardware lineup. It's a horizontal box containing multiple speakers that usually sits on or under a video screen, adding good sound (and surround-sound effects) to modern HDTVs that are generally great at pictures and lousy when it comes to audio. Sonos sells one for $399, and a different one for $699.
Those prices are relevant, because in the home-entertainment market Apple has struggled to be price competitive—even Sonos (a company that has never been accused of being a low-price leader) offers a connected speaker comparable to the HomePod for a much lower price. The soundbar world, however, would seem to be a place where Apple could price a product higher than the HomePod and actually make a dent.
Here's my proposal: Apple should build a connected smart speaker designed to be paired with flat screen TVs. It would basically be a HomePod, with one key difference—when the TV's on, it would also be an Apple TV, accepting input from the television as well as acting as a video source that can play video from all the services Apple TV is compatible with, including Apple's forthcoming TV service.
This is not a groundbreaking product, but it feels to me like it fills a particular niche, could sell well at the price Apple would charge for it, and uses technology Apple has been shipping for a while now. I'd buy one.
Home networking and more
I've got to think that Apple has to look at the current state of affairs in the home-networking market with discomfort. Both Amazon and Google now offer fancy mesh-networking systems that fill your home with Wi-Fi—important when connecting smart-home devices. (Disclosure: Eero has sponsored some of my podcasts in the past.) Apple killed the AirPort line and has nothing. Even more, Apple's a company that's focused on customer privacy—and yet many of its customers will connect to the internet through a router owned by a competitor (and then routed by their ISP), a situation that could potentially expose customer data no matter what Apple does on its own devices.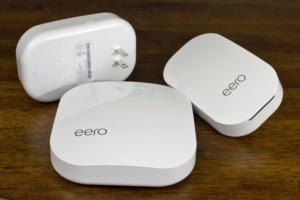 There's got to be someone inside Apple who is pointing at the Amazon purchase of Eero as evidence that Apple needs to build its own mesh-networking system that comes with a guarantee of privacy, perhaps even including optional access to an Apple-powered Virtual Private Network subscription. Stopping development was a missed opportunity, but letting tech competitors and telecom companies control the networks in their customers homes is a larger, strategic issue—for both privacy and the home-tech category.
Of course, Apple doesn't need to release its own products in every conceivable home-tech area. But it might be wise to pick its spots and maybe even use its large hoard of cash to invest in or buy outright some companies that make smart-home products that reflect Apple's standards (and might be bought by a competitor). Ecobee makes a pretty good smart thermostat, for instance. Smart switches are as boring as they come, but they're a necessary part of home control, and surely Apple could make one that was attractive and easy to set up and would sell well at the Apple Store.
Maybe Sam Jadallah's job really is going to be to watch as Apple takes another crack at the Apple TV and the HomePod. But I hope it's more than that. I understand Apple's reluctance to tinker with smaller product categories rather than focus on the biggest ones, but we live in a world where Apple's competitors are rapidly snapping up all the successful or promising home-tech companies out there. The result will be products focused on interacting well with the owner's services, products, and strategic initiatives—all of which may clash with Apple's vision of how its customers want to use home technology.
I'm not saying that Apple should want to play in this game. I'm saying that, given what's going on in the field right now, Apple can't afford not to play.