Samsung just took the wraps off its latest Galaxy S10 phones, along with an intriguing new folding phone/tablet called the Galaxy Fold. They were all the internet could talk about on Wednesday, and with good reason: there's some legitimately cool stuff there. But none of them present the existential threat to Apple. In fact, they probably won't have a measurable impact on iPhone or iPad sales at all.
The greatest threat to continued sales of Apple products is Apple, not the threat of a superior product from Samsung.
'Must-have' features are often overestimated
The general thrust of the annual "Apple needs to worry about these new Samsung phones" punditry goes something like this: These Samsung phones have more features for the same money!
That's not wrong. The $750 Galaxy S10e is priced like the iPhone XR, but has more storage, an OLED display, and dual rear cameras. The S10 and S10+ have more and possibly "better" cameras in front and back, more storage, and start at prices $100 less than the iPhone XS and XS Max.
When else have Samsung flagship phones have had more features or better-sounding specs than the comparably-priced iPhones? Pretty much every year since the Galaxy S4. Whether it's wireless charging, waterproofing, OLED displays, stylus support, or NFC, Samsung's top phones have often had a laundry list of features months or years before they show up in an iPhone. Samsung often hammers home that fact in its commercials, and yet iPhone sales haven't suffered.
Of course there are some people who are willing to jump out of the iPhone ecosystem and they land in Samsung's domain. That's not new. But in the grand scheme of things, most iPhone users seem to want to replace their old iPhones with new iPhones, and if beating Apple to the punch on a handful of cool-looking features hasn't tipped the scales over the last five years, it's not going to start now.
Until there's a true competitor to the ubiquitousness of iMessage and FaceTime, Apple probably doesn't have to worry about the fact that some Android phone shipped with a feature before the iPhone.
It's too early for a folding phone
What about that Galaxy Fold, though? The first real big-name folding phone/tablet! Sure, it's undoubtedly slick, it doesn't seem ready for the mass market just yet.
The price tag alone—starting at $1,980—puts it out of reach for almost everyone. It doesn't appear to solve many of the predicted problems with folding phones, either. In its folded state it's too thick and tall to fit well into any but the largest pants pockets (and if you're a back-pocket person, forget it). The display aspect ratios are weird both folded and unfolded, and it's not clear how well the broad array of popular apps will work with that. Samsung keeps showing off the same few apps that scale gracefully, but how well will that work with all the apps people use?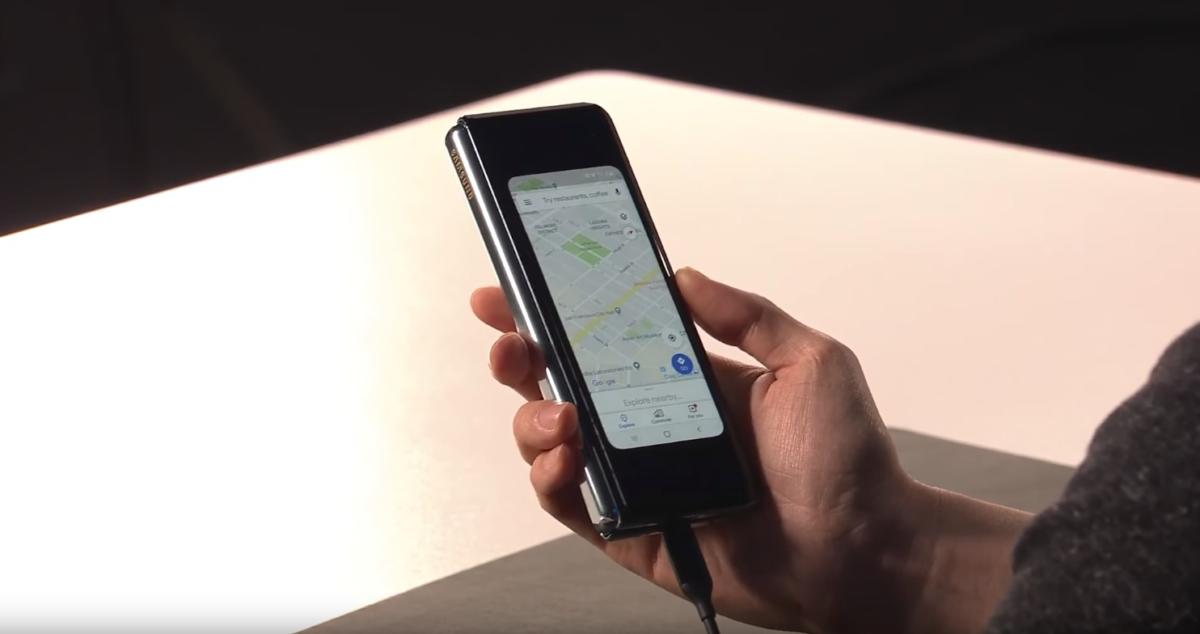 It's got weird design quirks like a strange corner-notch in tablet mode, and durability remains a huge question mark. (How would a case for that thing even work? Or screen protectors?)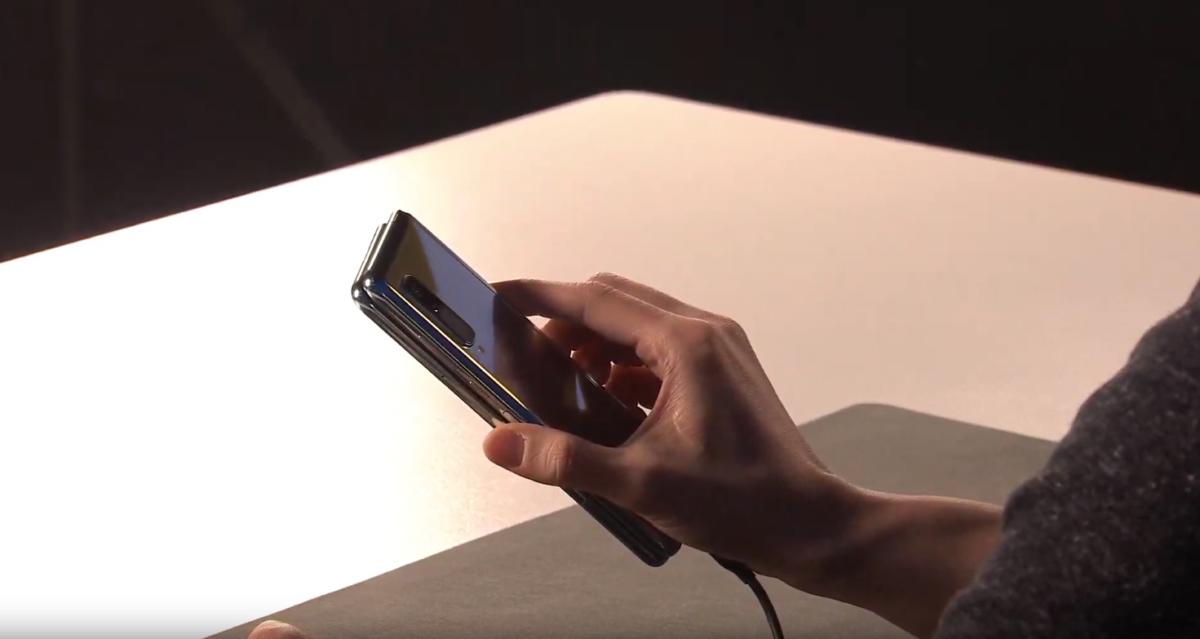 The Galaxy Fold is another cool piece of tech that lets Samsung proudly proclaim it was first. But Apple's innovation has very rarely been about being first to market. It's about being the first to make a technology reliable, usable, and mass-producible enough to ship on over 100 million phones in a year. That's the kind of thing that moves markets.
And it's too early for 5G, too
Samsung also announced version of its Galaxy S10 phone for 5G networks. It's huge (6.7 inches!), expensive (no price given, but more expensive than the $1,000 Galaxy S10+), and will ship sometime in the second quarter exclusively on Verizon.
That alone puts it out of reach for anyone on the nation's other three big carriers. But even for Verizon customers, it's going to be some time before 5G is a thing. Verizon has promised to deploy 5G in 30 cities by the end of the year. But it hasn't yet said what those cities are and hasn't given any details about pricing or how broad the coverage will be. The really fast 5G stuff will require lots of small towers spaced closely together, which means that launching 5G in a city is very likely to mean, "you get 5G coverage over about ten blocks downtown, and it's still 4G LTE everywhere else."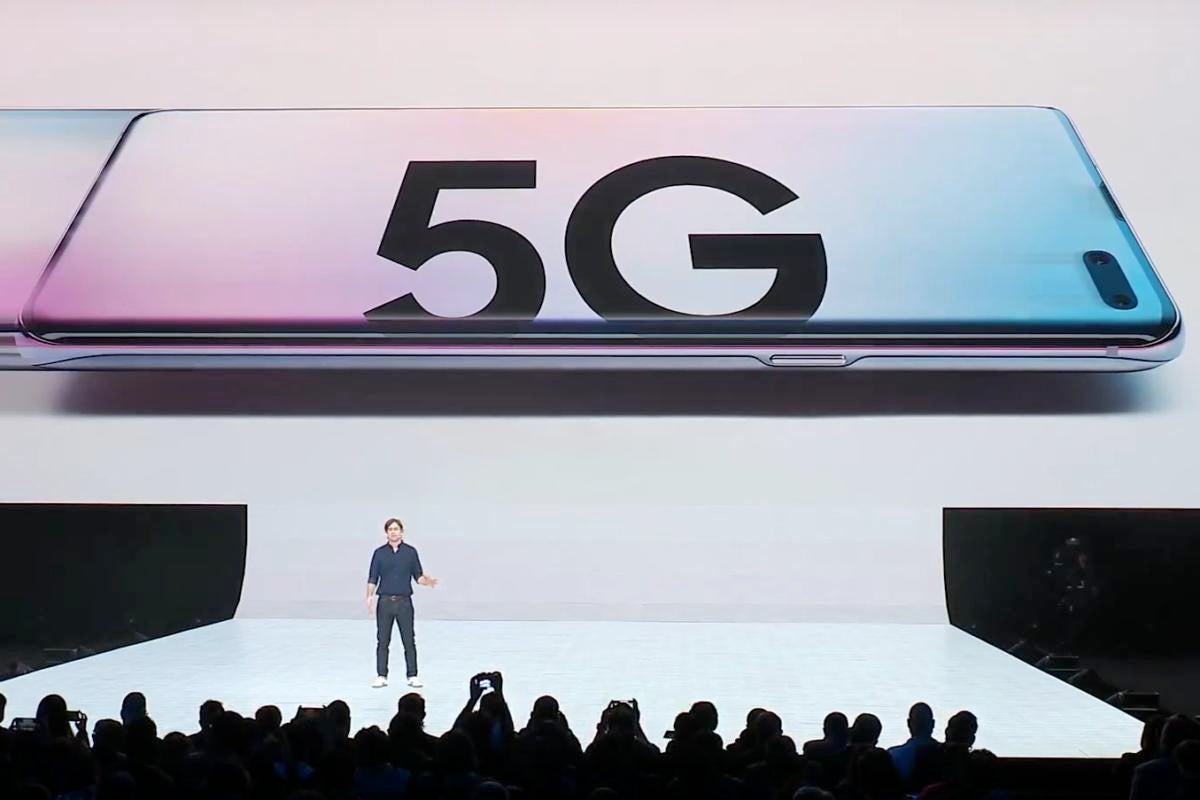 All the major carriers want to crow about their 5G deployments, but the fact is, only a tiny percentage of the country's population is going to live or work in an area where 5G coverage is reliable until well into 2020. You're far more likely to be connected to a solid Wi-Fi connection—mitigating the benefits of 5G—than you are to really see those multi-gigabit speeds on your mobile network. It's good to have a phone that is future-proof, but do you really want to pay big bucks today for a first-generation 5G modem that you won't get to use for another year or two?
Apple's problem is pricing, not Samsung
Apple needs to keep improving the iPhone, of course. From multi-camera setups and time-of-flight 3D sensors to bi-directional wireless charging and fancy software tricks like Google's Night Sight, Apple must absolutely push ever-forward. (Don't get me started about Siri.)
But a features arms race with Samsung has never been Apple's problem, and it's not the reason iPhone sales are plateauing (or even declining).
If Apple has a current problem with selling iPhones, it's that the prices are too high, no matter what features they have (especially in some overseas countries). And with subsidized pricing going by the wayside, the barrier to entry is just too great. In that regard, a "good enough" $400 phone poses far more of a threat to Apple than Samsung's similarly-priced flagship phones.
The company is transitioning to a model where iPhone upgrades are not terribly important as long as customers keep using their old iPhones. It wants people to be in Apple's ecosystem so it can consume a growing array of services, and growing that base is more important that iPhone or iPad or Mac turnover rate.
Still, most companies that make their money on consumer services will practically give away hardware, selling it at cost or even a loss. Lose money on the razor, make money on the blades. Apple is light-years away from that sort of pricing scheme, but is worth considering that, over time, the company may want to lower margins on hardware in order to build a bigger base for its services business.
Samsung hasn't been able to build a successful ecosystem of its own, no matter how hard it has tried. The company pushes its own apps, store, interface, and features like Bixby, but consumers don't want them. They want Google's services—Maps, Gmail, Chrome, Google Photos, and the Google Play store. Apple's ambitions to grow a consumer services business can only truly be threatened by another manufacturer with a big hardware/software/services ecosystem of its own, and that's not Samsung.