The last thing I expected to see at MWC was an iPhone booth. After all, I was in the heart of Android country, with giant Samsung, Huawei, and Qualcomm banners looming over the bystanders like national flags. But as I weaved my way through the countries of Google, Xiaomi, and LG, I suddenly found myself smack dab in "enemy" territory in the Remade booth.
It was clear that Remade did not have ordinary iPhones. A Remade representative told me a little about the French company's process. They buy busted iPhones in bulk from electronics recycling plants and proceed to disassemble them. Any broken parts are replaced, and all batteries are swapped out with new ones built to the same specifications as Apple's. But it's not just the inside of the iPhone that's new—the outside of the phone looks a lot different, too.
Among the usual silver, black, and rose gold variants, I saw green, blue, raspberry, and yellow iPhone 6 and 7 models. They felt like a regular iPhone to the touch, yet they most certainly weren't designed by Apple in Cupertino. These were manufactured by Remade and sold as refurbished. Make that "better than refurbished," as the company's slogan proudly declares.
Custom for cheap
We've seen previous one-off iPhone customizations with solid gold and studded diamonds, but this is a different beast. Remade is something of a used car dealer, with a business built on restoring old iPhones and selling them at fair market prices.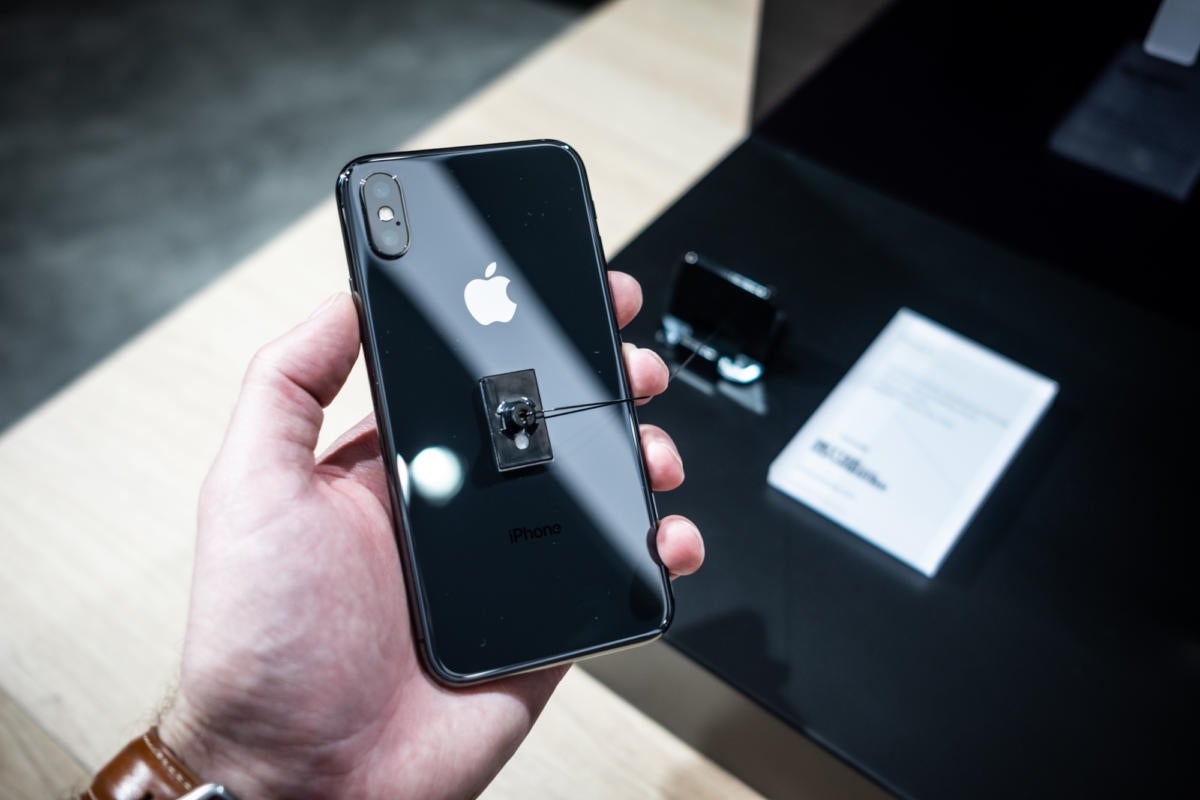 For the iPhone 6 and 7, Remade strips the rear case down to the raw aluminum and repaints it with its own palette of colors, in addition to Apple's space gray and silver. When I asked about glass models, the rep said that Remade was experimenting with different manufacturing processes and hopes to bring the same color customization to the iPhone 8 and X.
Otherwise, the iPhone you get from Remade is the same as one you would get from the Apple Refurbished Store, with one exception: your warranty is through Remade, not Apple. Remade couldn't speculate on the cost of a refurb iPhone in the U.S., but the rep told me they would be 30 percent to 40 percent less than Apple's prices. For reference, an iPhone 7 with 32GB of storage, for example, sells for 450 Euros on the Remade site. Apple sells the same model on its website for about 530 Euros.
Remade is currently limited to France, but they recently opened a plant in Miami with the hopes of expanding to the U.S. The rep told me that they are in talks with Verizon to sell Remade phones through the carrier in U.S. stores, with the hopes of beginning sales this year.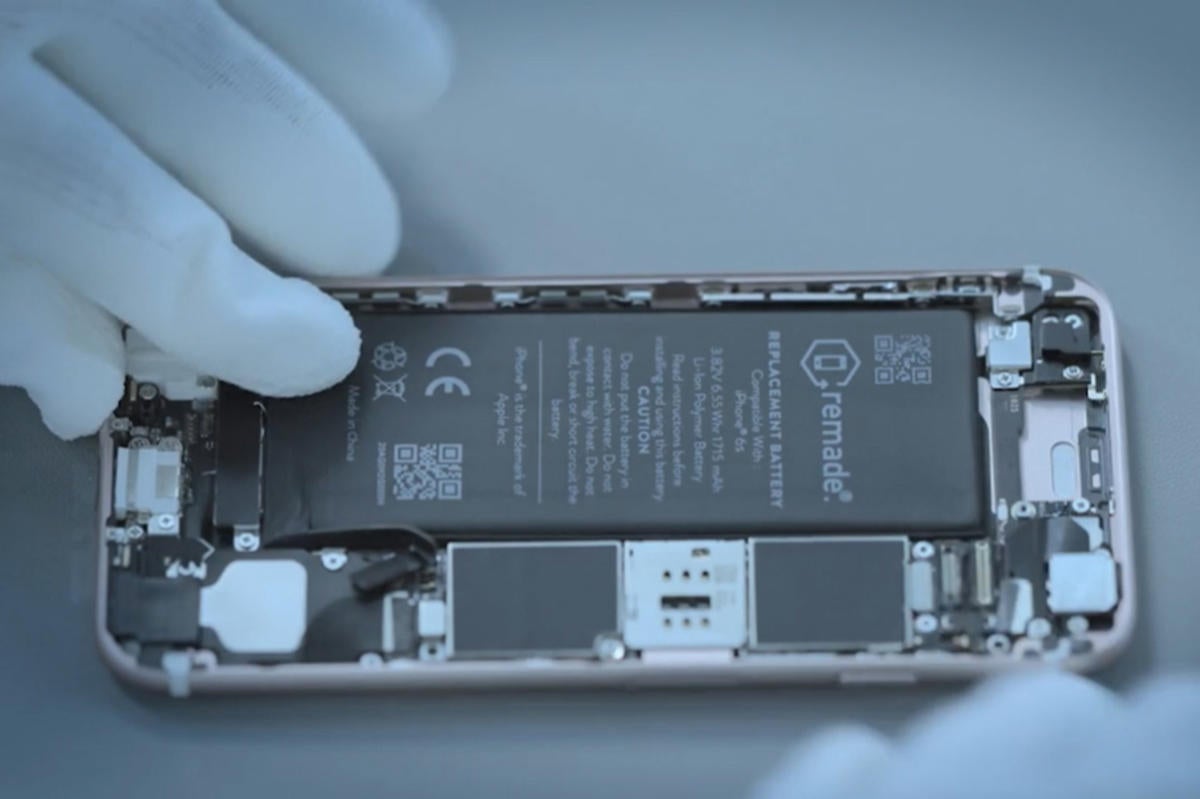 Whether or not Apple's cool with Remade's philosophy is another issue. When I asked, the rep somewhat dodged the question and said Remade hasn't received any pushback from the company "so far." But I wonder how happy Apple will be with refurbished iPhones being sold in the U.S. in colors it didn't sanction.
Until the cease and desist letter arrives, Remade will continue to refurbish iPhones in inventive new ways. Although they wouldn't turn on, the iPhones I handled were every bit as beautiful as the ones that come off of Apple's assembly line, and it's intriguing to dream of a line of iPhone XS colors beyond the three available from Apple.